Happy Valley Vineyard & Winery
Established in 1999, Happy Valley Vineyard & Winery has welcomed wine aficionados from around the country to taste its award-winning wines in its beautiful State College-located tasting room since 2013. However, in response to the COVID-19 pandemic, the vineyard's owners have focused on serving the brand's multitude of fans in other ways, going above and beyond to protect their loyal supporters in a time when restrictions can seem confusing and muddled — resulting in lax policies in other tasting rooms.
"The first thing we did was cut out tastings altogether. I know people kind of think that a winery should have tastings, but we outright eliminated them," says Barb Christ, co-owner at Happy Valley Vineyard & Winery, noting that, while the change resulted in a few missed sales, it hasn't been as significant as one might think.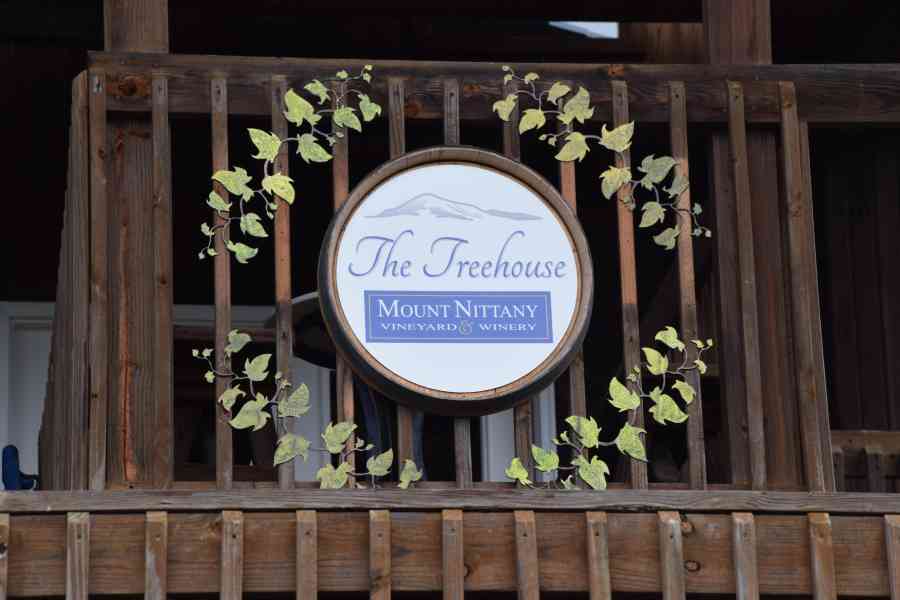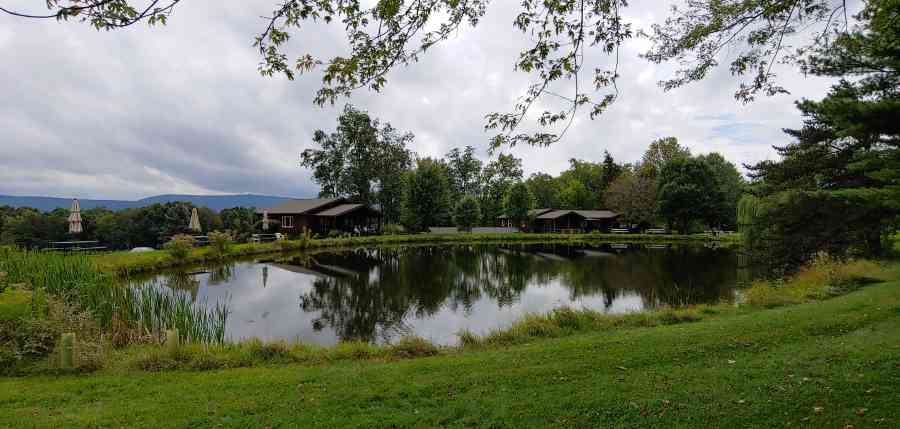 The vineyard halted flights and tastings through the summer of 2020, with all business being held outdoors, on the vineyard's picturesque property. "We took drastic measures that we maintained all the way through the end of October [2020]," says Christ. When the Pennsylvania weather cooled, the tasting room team — which is now limited to Christ, her husband and co-owner, their grandson and one part-time employee — made preparations to keep their space safe, while allowing for inside service.
Precautions have included plexiglass dividers, physical barriers and seating areas set up in separate "pods." The result has been a tasting room that is quite different in appearance from years past, but also a configuration that helps visitors feel safe.
For those who don't feel comfortable visiting an indoor space at the moment, though, Happy Valley Vineyard & Winery has introduced new services to ensure patrons can still get their wine fix. Call-in orders are now accepted, and have been since the beginning of the pandemic, when wineries were only allowed to conduct curbside sales, and the vineyard offers what Christ calls "front porch pick-up," wherein customers can call Christ directly, place an order and then pick up their purchase without ever even setting foot indoors.
And, for those who still want to visit the vineyard and enjoy their wine on the spot, outdoor seating is permitted regardless of the weather; Christ mentions her "pretty hardy" regular customers who have been enjoying their vineyard visits outdoors, even through the winter months. This regular support is nothing new, though, with Happy Valley Vineyard & Winery fans continuing to support the business regardless of the restrictions.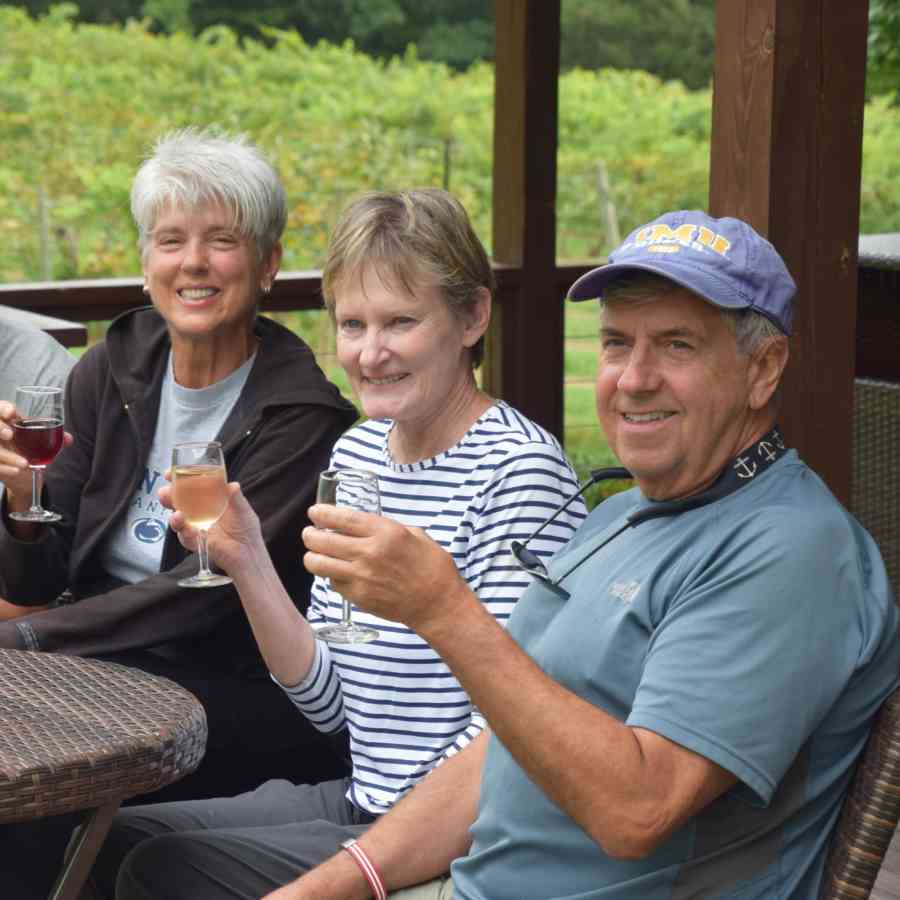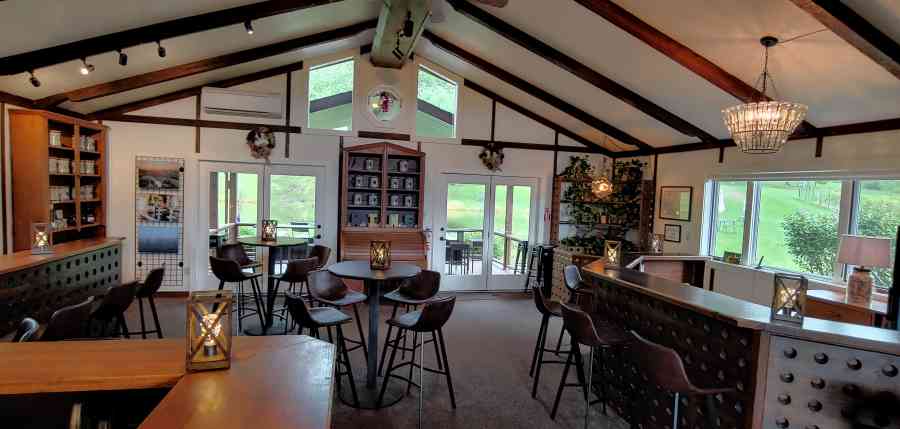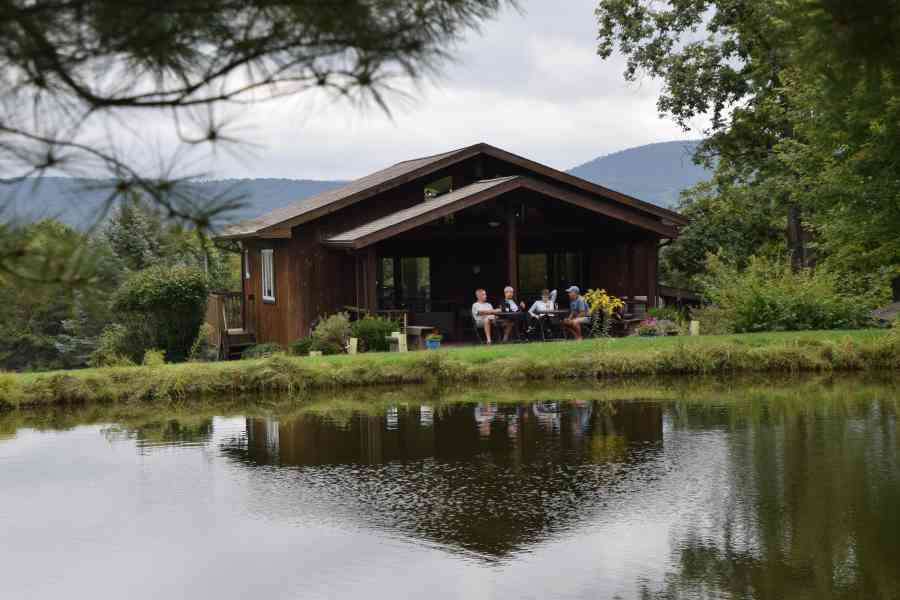 "The local people that rely on us for wine have been very supportive. They know that I didn't allow anyone into the tasting room until November; they knew we were taking all sorts of precautions to be safe," Christ says.
As for sanitizing and cleaning-related precautions, Christ and her tasting room team are conducting regular temperature self-checks and using sanitizer frequently, though the latter, she notes, is something they've always been serious about, pandemic or no.
Visitors who want to try Happy Valley Vineyard & Winery for themselves are invited to check the vineyard's current opening hours and policies on its Facebook page,
www.facebook.com/HappyValleyWinery. There, you can also find information regarding regular specials and promotions. Wine and gift card purchases are available on the Happy Valley Vineyard & Winery website (thehappyvalleywinery.com) or by calling 814-308-8756. While on the website, be sure to sign up for the vineyard's newsletter, for more information.