Historical Destinations in Happy Valley
Philipsburg's Heritage Days
Philipsburg's annual Heritage Days celebration was founded as a way to keep enthusiasm for local history alive.
In 1997, Philipsburg celebrated its bicentennial. The town came together to treat thousands of visitors to a week's worth of events featuring reenactments, vendors, crafters, presentations, concerts, a parade, and fireworks, among other things.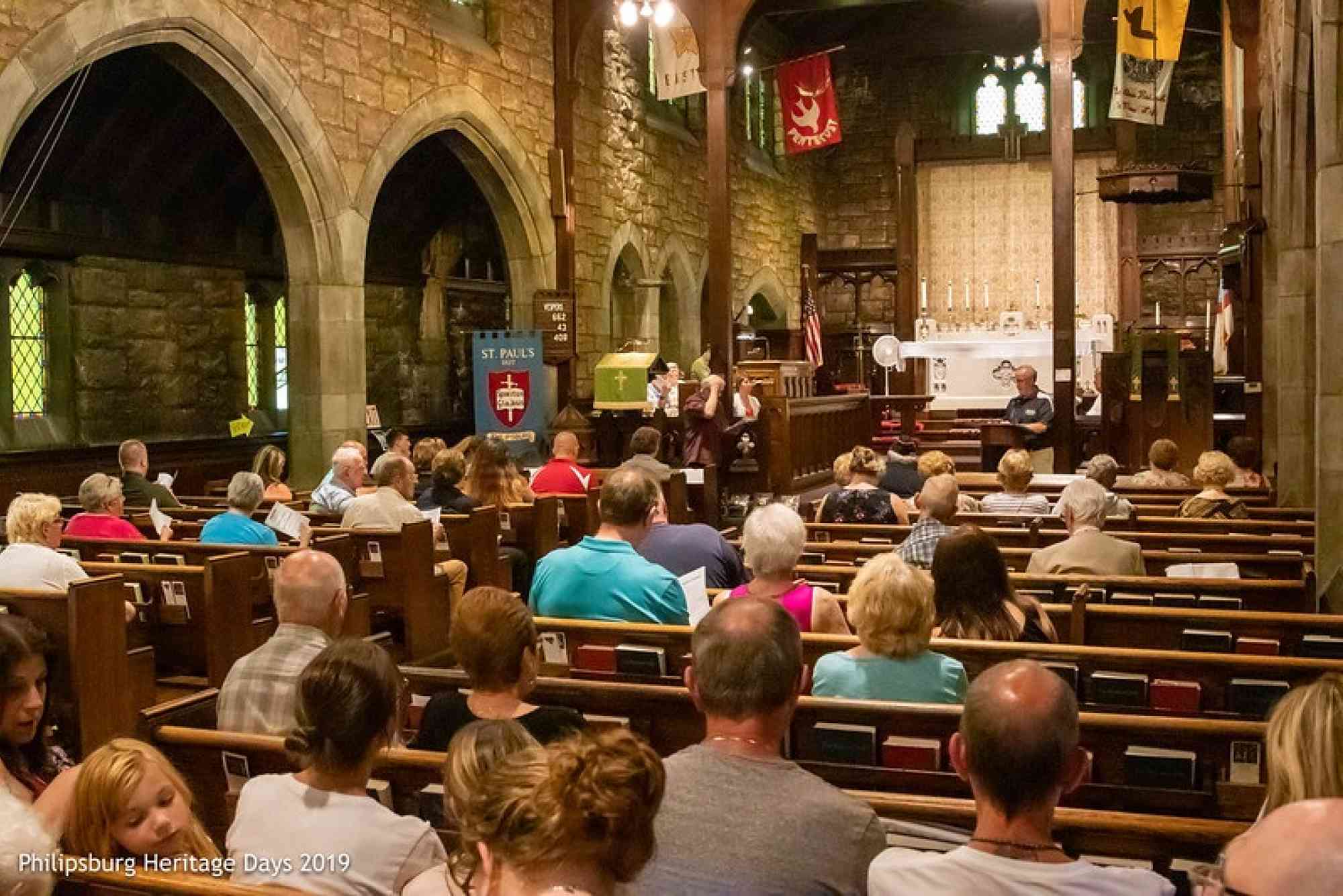 "All age groups were involved," recalls Jim Pollack, who organizes Heritage Days now. "It was widespread all over the town. It was so magical, that is the easiest way to explain it."
Pollack says the bicentennial event sparked in many people a renewed interest in their own heritage.
"We worked on the bicentennial for five years, and when it was over, it was almost like the day after Christmas," says Pollack. "I had withdrawal."
Rather than let the glory of the celebration become a distant memory, Pollack joined forces with other committee members and community volunteers to put on a similar celebration the next year. Thus, Heritage Days was born, and it's been expanding ever since.
Heritage Days, which is held the second week of July each year, is now a huge draw to the region – with an estimated 15,000 people descending on Philipsburg for the five-day event. People make a point to come home during Heritage Days and incorporate the event into family and reunions, weddings, vacations, and so forth.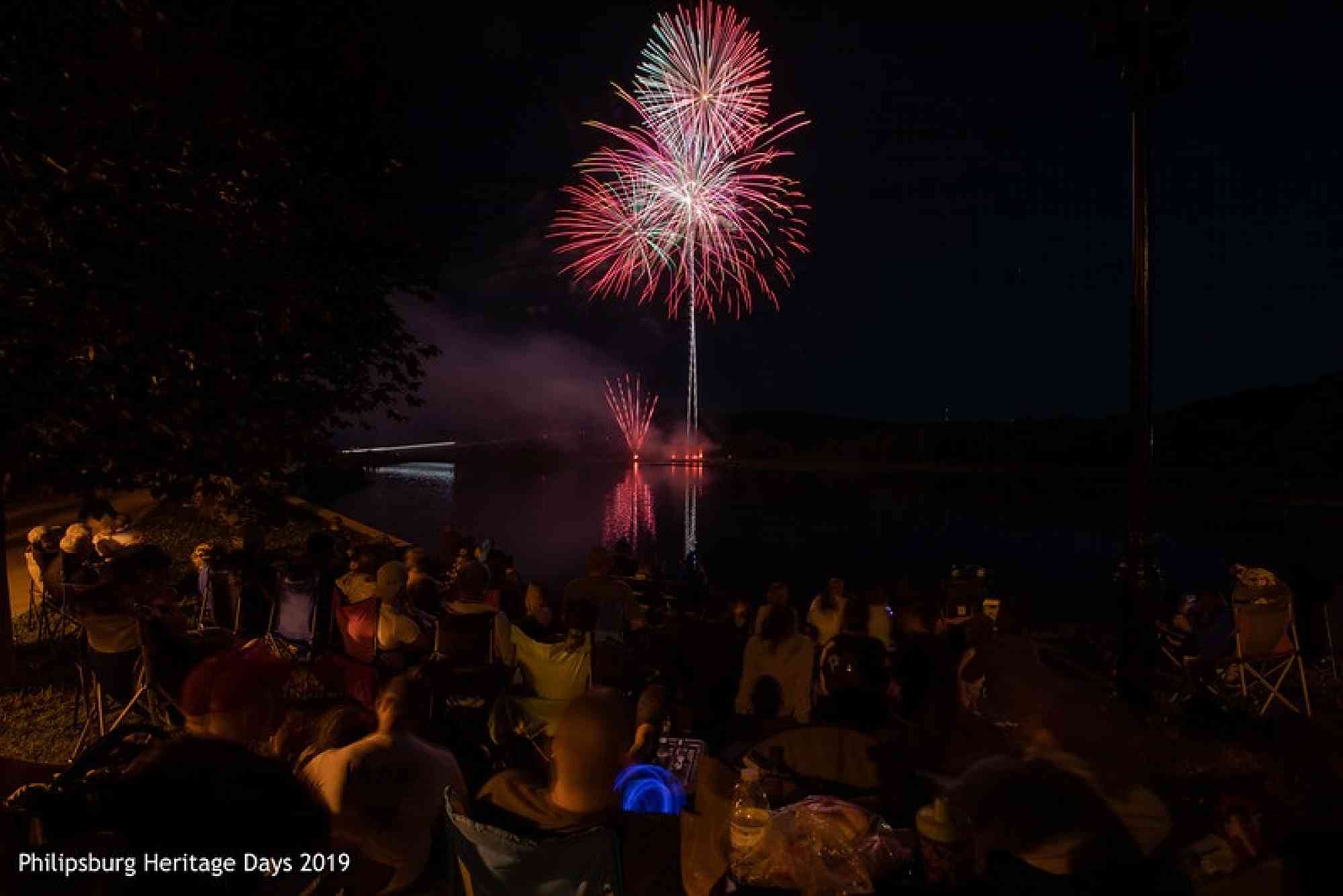 "The event has grown with Philipsburg," says Pollack. "It has grown continuously every year."
Heritage Days is known for its top-notch parade, which draws participants from other states. Fireworks over Cold Stream Dam are the grand finale each year and put an exclamation point on what is always a wholesome, family-friendly week full of food, music, entertainment, and, of course, a focus on history.
In 2022, Heritage Days will be celebrating another landmark anniversary, as Philipsburg turns 225 years old. The theme of this year's event, "A rich history builds a prosperous future," honors the town robust history and flourishing future.
Wilderness City
When the Philips brothers ventured into Central Pennsylvania from Philadelphia to explore the vast land holdings they had acquired in the region, it was a dense, unbroken wilderness, crawling with wild animals.
George Shultz, one of the first children born in Philipsburg shortly after the town was founded, recounts that, "The panthers would sometimes come in the night and poke their noses in at the chinks and cracks of some of the settlers' cabins and screech, while the wolves would be howling all around."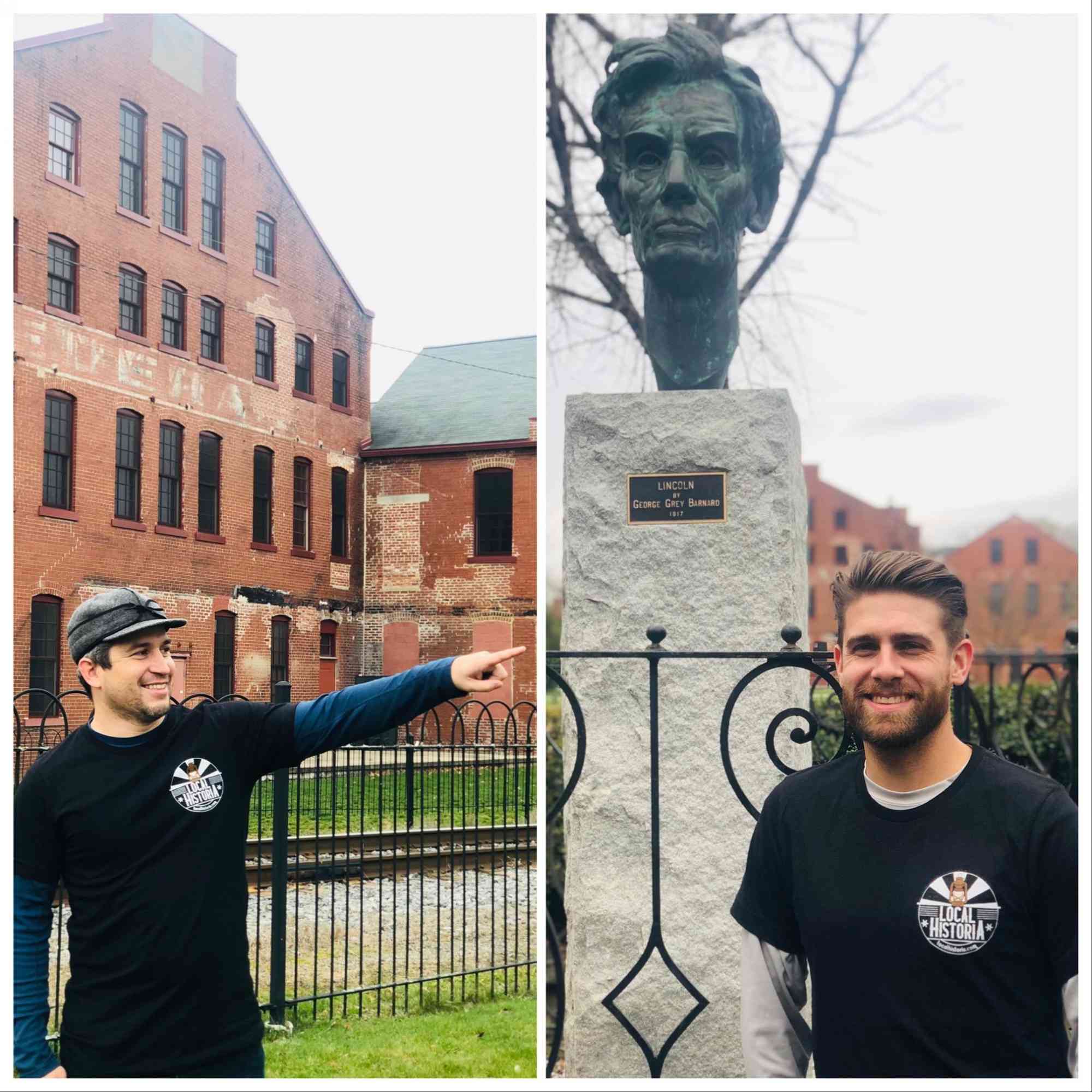 This is not what the first settlers expected when they were lured from the relative comforts of civilization to the unimproved land. In fact, rather than finding a "navigable stream wherein sloops could sail right up their town," and provisions that were "cheap and plentiful," they found "a dense virgin forest of pine, spruce, and hemlock, some of the pine trees being from 100 to 150 feet in height," and the only signs of civilization were some axe marks on some of the trees which had been made by [the town surveyor, Treziyulny] in marking off the town lots.
Shultz tells us there was, understandably, "some terrible cursing and swearing done by these men when they came here and found what kind of a trap they had been led into."
Despite the deceptive advertising that led the pioneers to Philipsburg, described by historian Mahlon Hagerty as "a wilderness town," the struggling village grew, prospered, and eventually thrived. In a play written about the town's founding one-hundred-and-fifty years later, in 1947, the settlers proclaim: "We've come to Philipsburg, the wilderness city!"
Philipsburg today is a bustling town with every modern amenity imaginable, yet it maintains its wild mystique. The town is surrounded by nature, and "the great outdoors" is everyone's backyard. Philipsburg is bordered by state game lands and state parks, Black Moshannon State Park is just 10 minutes away, and the rugged, outdoor lifestyle that is our pioneer heritage is something Philipsburg residents embrace today and believe is worth celebrating.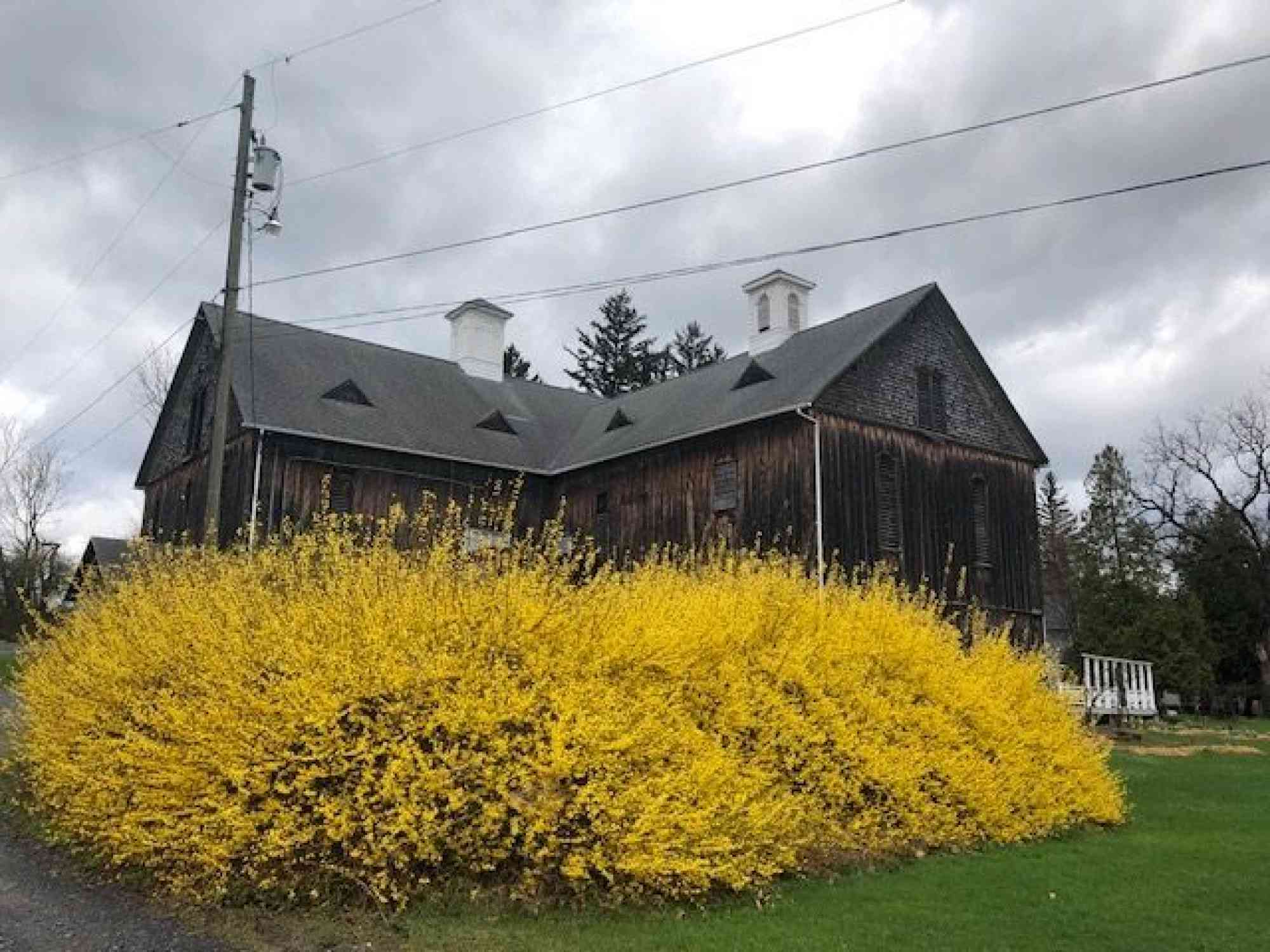 As part of the town's renaissance, the Philipsburg Revitalization Corporation has branded the town as "Wilderness City, USA" and hosts a 5K every year around Cold Stream Dam to honor the town's pioneer heritage and pay tribute to its natural beauty.
Boal Mansion
The Boal Mansion and Museum is an unbelievable place. Really. Which is why you literally have to "see it for yourself."
The Boal family was so well-connected, the mansion and museum houses artifacts from such prominent historical figures as King Tut, Christopher Columbus, Napoleon, numerous U.S. presidents, and Jesus Christ Himself (the museum safeguards two pieces of the True Cross of Jesus).
The Boal Mansion sets itself apart from other museums in that it feels just like you're walking through someone's (elaborate, beautifully appointed) home while they've stepped out for an hour. As the museum's website explains: "The Boal Estate has been the Boal family home for eight generations and over 200 years and tells the story of America as seen through one family. The original buildings, furnishings, and family are still here."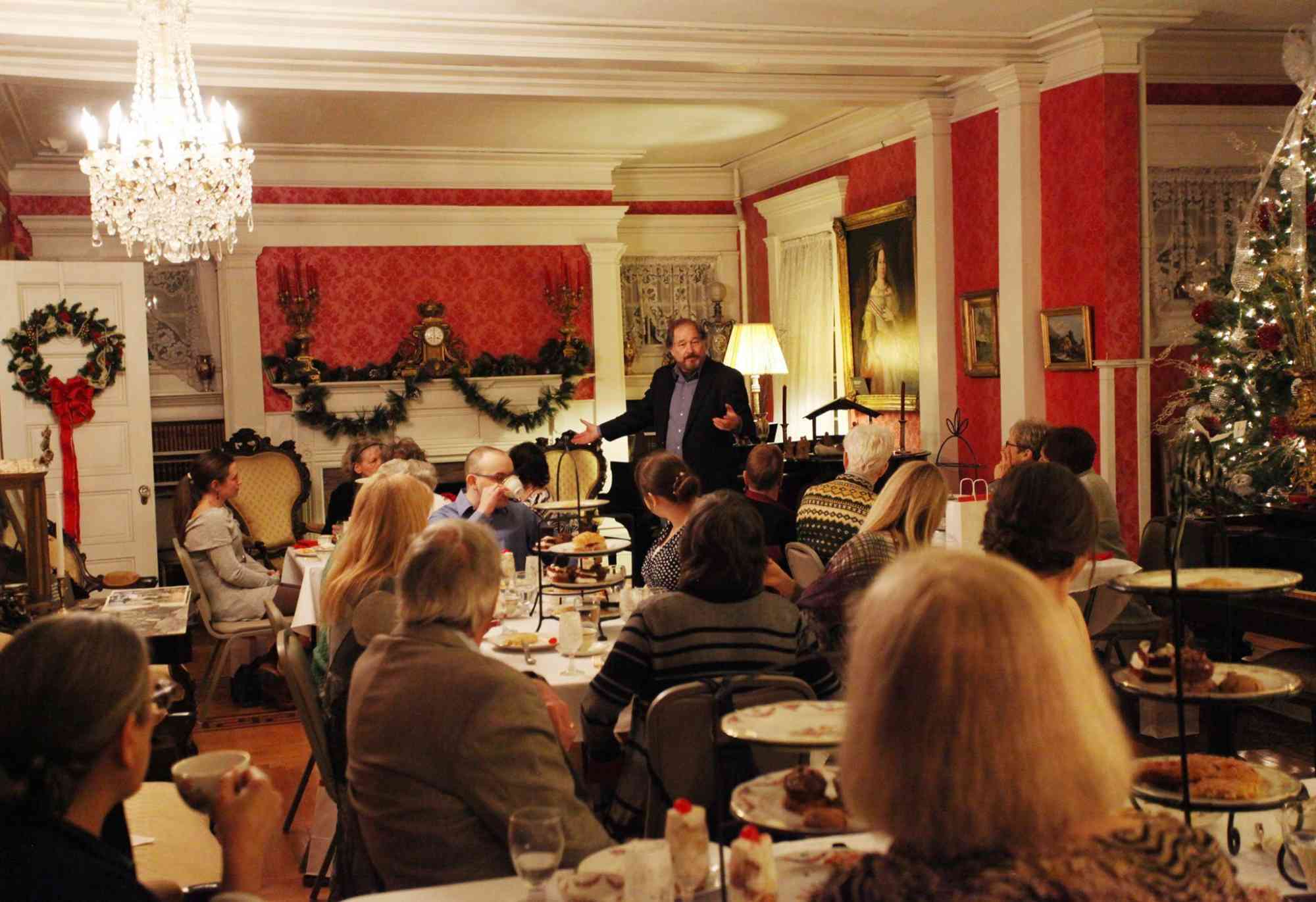 There is much to absorb at the Boal Museum, and Director Robert Cameron is always improving the experience, upgrading structures, adding exhibits, uncovering and restoring artifacts, and adding events. Obviously, routine visits to the museum and grounds are a must!
In 2022, Cameron says he is planning theatre performances, concerts, and other special events in the Boal Barn Theatre and outdoor stages.
"We're hoping Covid will be in our rearview mirrors, and we can resume with an incredible slate of performing art events for the year!" says Cameron.
"We're hoping Covid will be in our rearview mirrors, and we can resume with an incredible slate of performing art events for the year!"

says Cameron
Other events held throughout the year include: Home for the Holidays Candlelight tours,
Kristkindl Market in the Boal Barn Theatre, Annual High Tea in the Ballroom decked out for the Holidays, and museum tours. There are also three miles of public hiking trails on the grounds open daily dawn to dusk.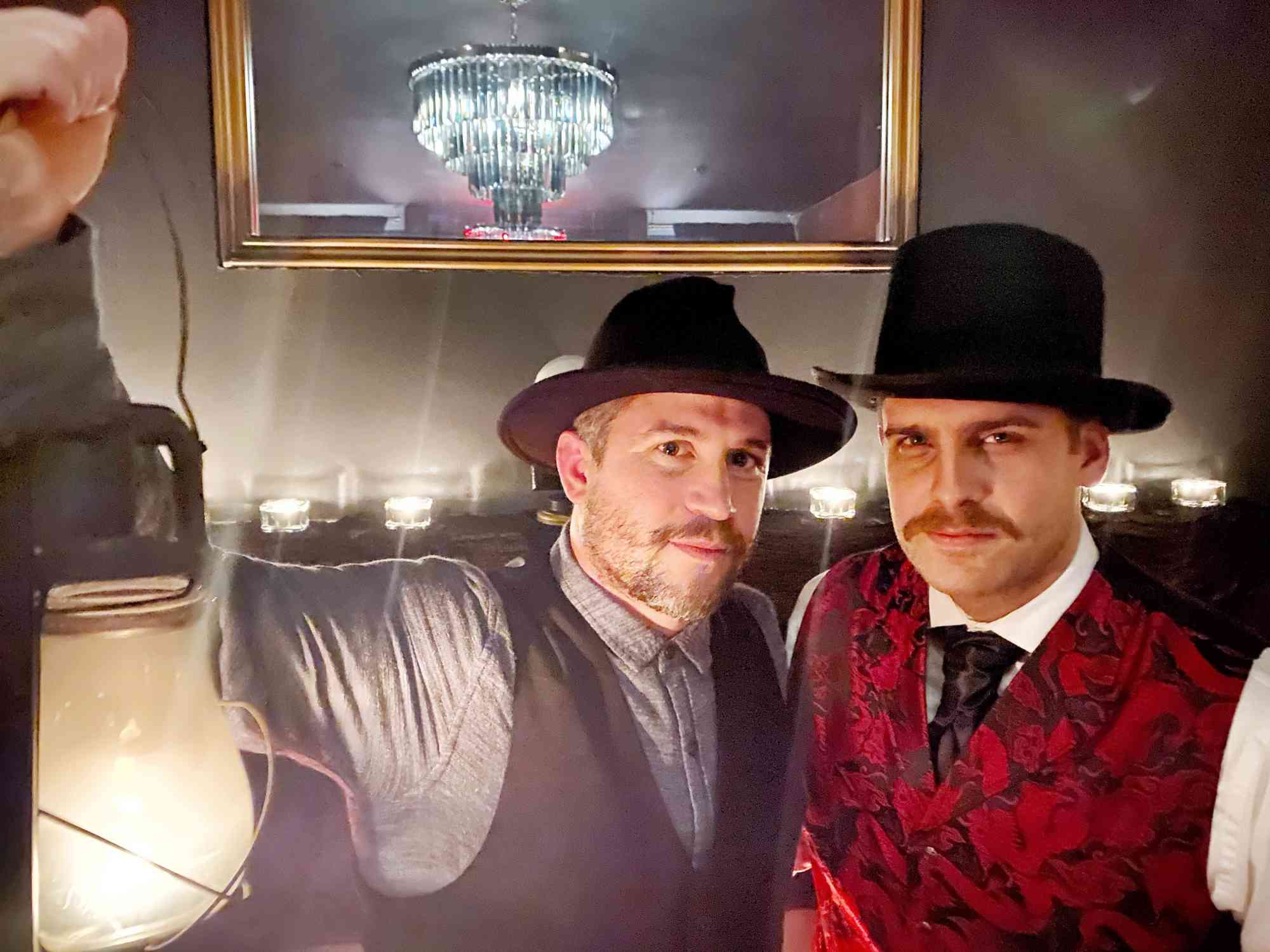 Local Historia
It's hard to imagine any students falling asleep in the classes of Matt Maris or Dustin Elder, two local school teachers who together form Local Historia, as the pair are masters of making history engaging and interactive.
"From historical tours to ghost tours, Local Historia is all about curating memorable historical experiences," says Maris. "Our events are unique because our approach is focused on making history a fun experience. We strive to bring history to life and are proactive about creating opportunities for others to engage with local history. We love touring with visitors or natives of Centre County."
Local Historia routinely offers historical walking tours and presentations in Bellefonte, Tyrone, Altoona, and elsewhere, often partnering with a local eatery to offer food and/or drinks as part of their events.
"Taste of History tours include establishments like The Brew Coffee and Tap in Tyrone," Maris says. "The Taste of History series typically includes a beverage from the collaborating business. We also partner with Big Spring Spirits to host History Pub on the second Tuesday of each month. Last Fall, we did Spooky Speakeasy events featuring some of Central Pennsylvania's best ghost stories at the Gamble Mill. We also do private tours for groups as well."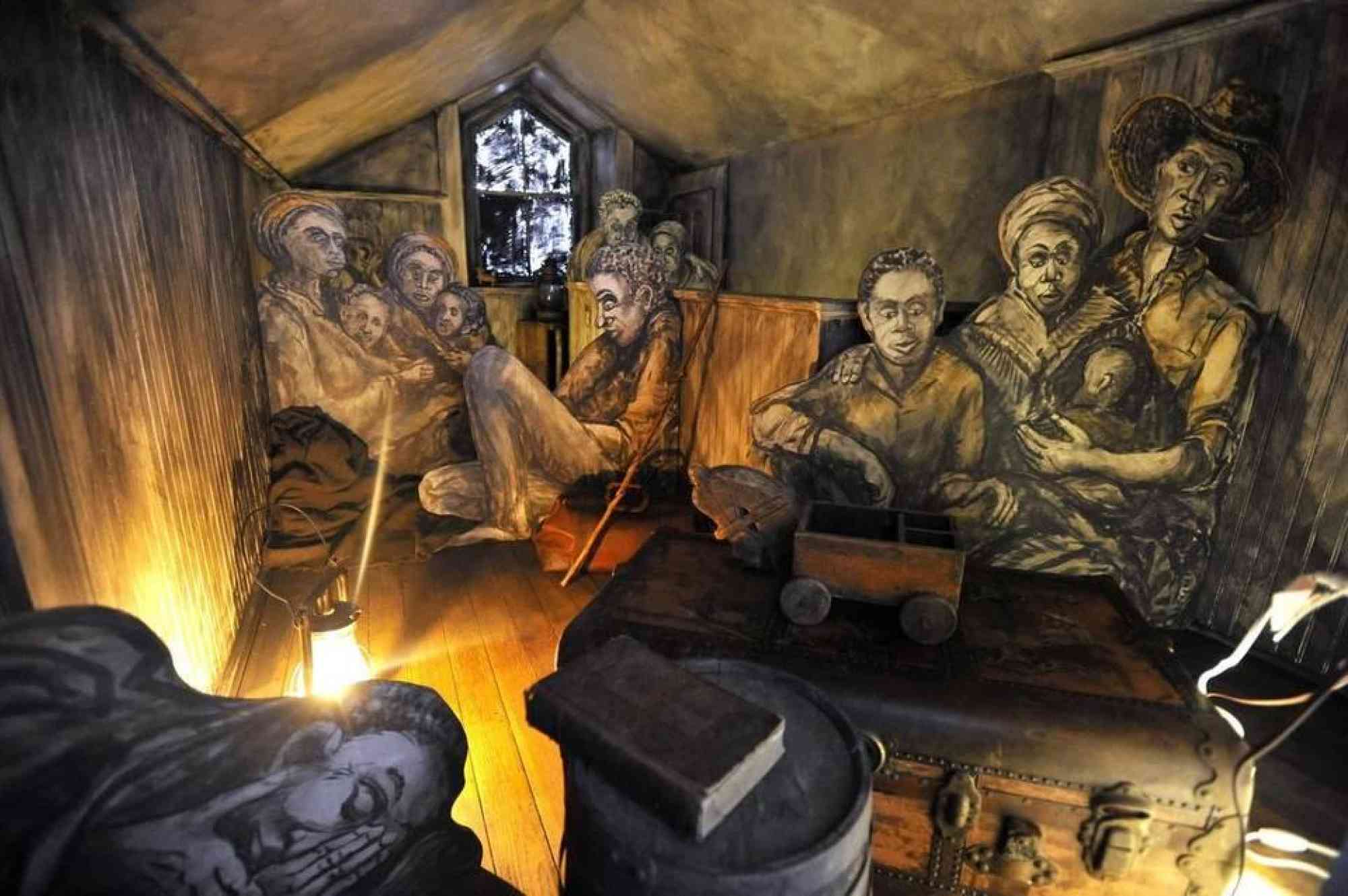 The theme and location of Local Historia events are always changing, so it's best to keep in touch so you never miss a topic of interest!
Local Historia isn't limited to in-person learning, either.
"We also love to create videos featuring local history and sites throughout Central PA!" says Maris. "Local Historia has a passion for local history, community, and preservation. Our mission is to connect people with local history in fun and engaging ways. We believe that learning and experiencing local history is one of the best ways to connect with a community."
Underground RR
Lore surrounding the Underground Railroad – in which runaway slaves found refuge and freedom in a network of hiding places on their journey north – abounds in Central Pennsylvania, but Bellefonte's place in this piece of history is especially noteworthy.
Bellefonte was, and remains, the Centre County Seat and a major hub of activity. Many prominent citizens of Bellefonte were anti-slave sympathizers, and there is a strong oral history indicating Underground Railroad activity in the town. Bellefonte became home to several prominent Black families in the 1800s, and some of their homes are in the town's Historic District.
Stories passed down through generations include those of families relating how they hid runaway slaves in their attic in the 1850s, and one who harbored fugitives in a small stone outbuilding beside the road.
You can see a permanent display of a hidden room that was likely an Underground Railroad stop at the Bellefonte Art Museum.
Possible stops on the Underground Railroad in Centre County include: A.M.E. Church in Bellefonte and William Marshal Farm in Benner Township.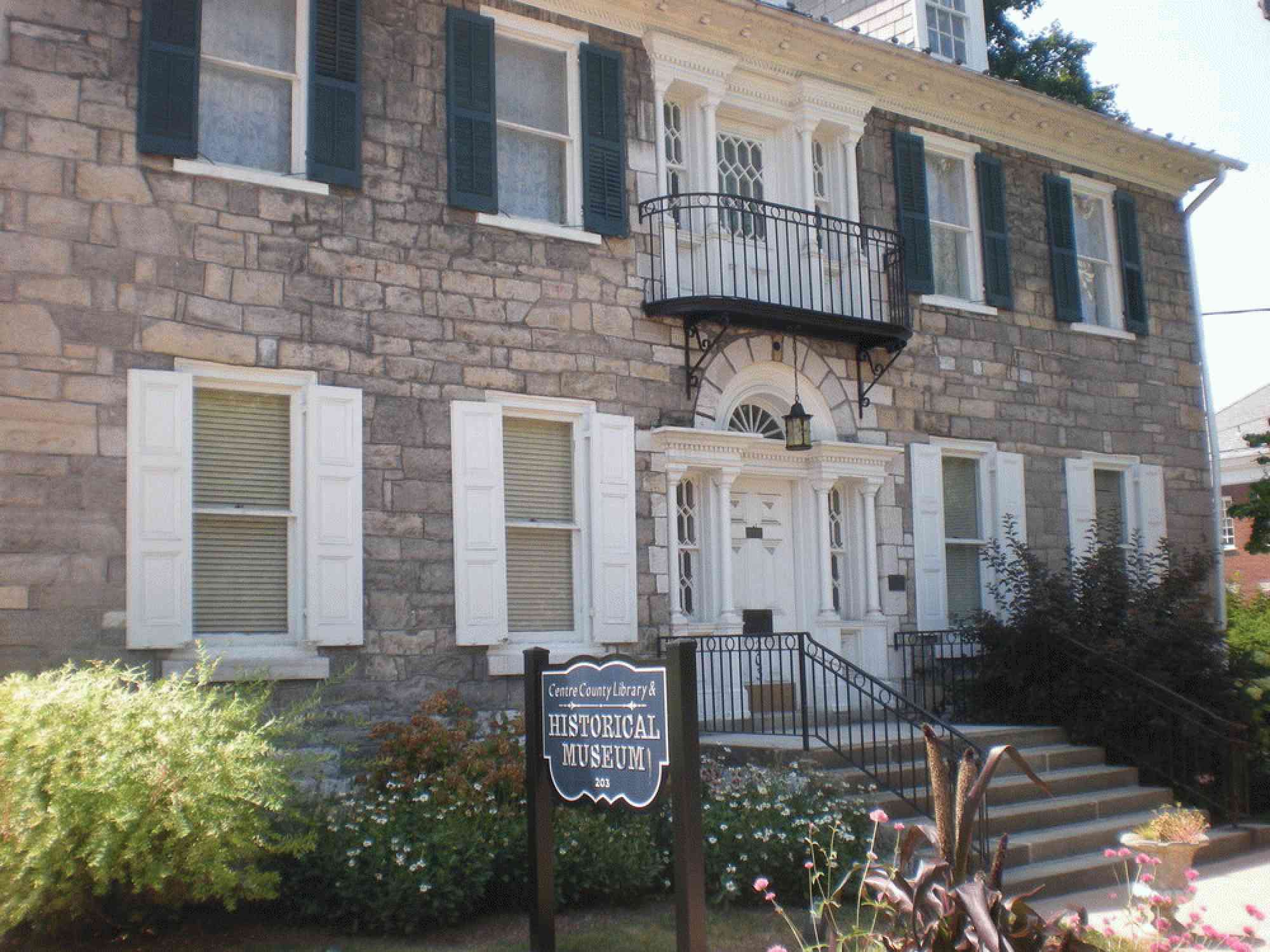 Centre County Library & Historical Museum
Director Robbin Degeratu says The Pennsylvania Room and Historical Museum at the Centre County Library are especially interesting to people looking to dig deeper into their family tree.
"Our greatest draw is the Pennsylvania Room, a genealogical and historical reference library that people travel from all over the country to visit," Degeratu explains. "The resources available include primary documents, books, newspapers, maps, original county government records, and more that are essential to doing genealogical research – and many of which can't be found anywhere else.
The Historical Museum collection "encompasses more than 30,000 artifacts and includes four public galleries that are dedicated to preserving and celebrating our shared heritage, from the region's industrial heritage, the county's influential residents, its impressive textile history, and everyday life in Bellefonte and the surrounding areas," Degeratu adds.
The Museum is open for regular hours and tours are offered by appointment. Degeratu and her team also offer educational programs "that engage our users and promote lifelong learning," such as a past program on how to decipher old handwriting, how to research your ancestor's military service, and how to care for family heirlooms.