How to Spend 24 Hours in Boalsburg
Just a few miles from State College down Rte. 322 East is Boalsburg, a quaint little village with a rich history and a proud heritage. The village was mostly developed between 1809 and 1848, and was named Boalsburg in 1820 after the influential Boal family, whose 200-year-old estate is now a unique museum of American and Pennsylvania history there

At its founding, Boalsburg was on the main road between Philadelphia and Pittsburgh, drawing travelers to its inns and tavern. Much of its original Victorian and Georgian architecture remains today, and in 1977, the Boalsburg Historic District was added to the National Register of Historic Places.

Boalsburg prides itself on being the birthplace of Memorial Day. Its annual Memorial Day festivities draw more than 25,000 people and include a parade and carnival, craft vendors, live music, a 3.8-mile race around the village, and Civil War re-enactments. But there's plenty to do year-round in this next-town-over from State College.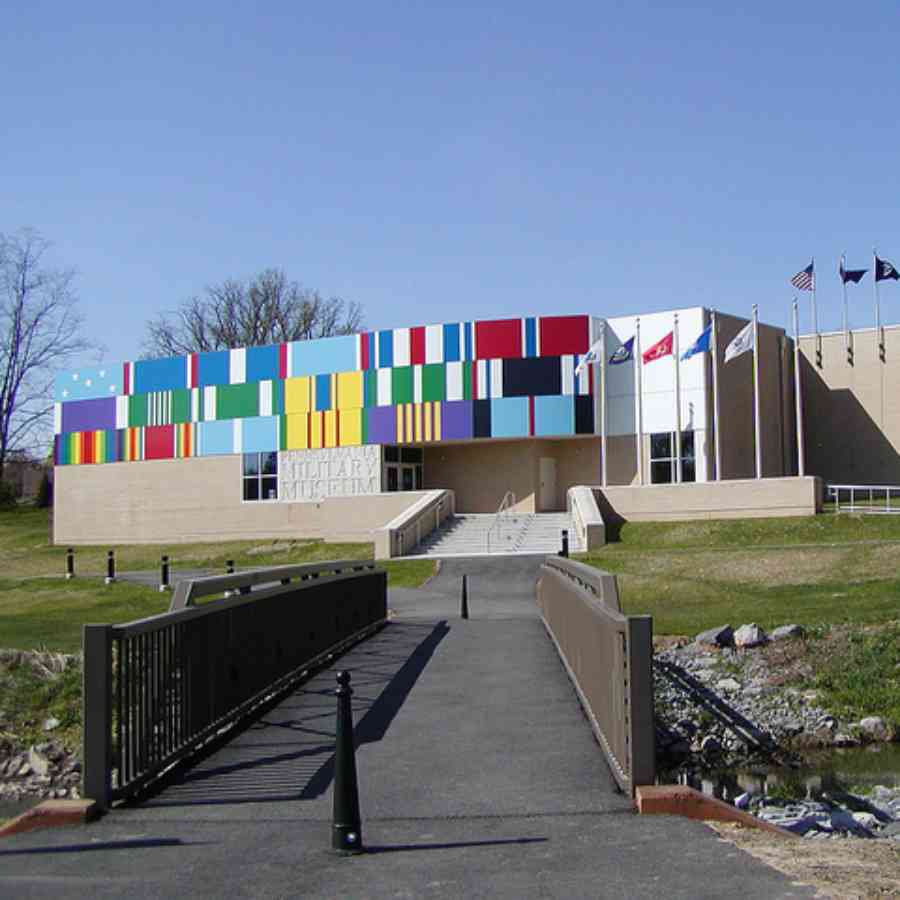 How To Spend Your Morning...
Start your day with a cup of coffee and breakfast treat at the Pump Station Cafe, an old Texaco gas station-turned cool corner café. Get it to go so you can sip while walking the grounds of the Pennsylvania Military Museum across the street, where Pennsylvania's contributions to global (and domestic) conflicts are preserved and honored. The grounds of this museum are like a second (free) museum all on its own, complete with a host of memorials and monuments as well as tanks, howitzers and other military artifacts. Inside visitors are treated to several more military artifacts, historical exhibits and a short film on how Pennsylvanians have answered the call to serve the country over the course of many generations and international conflicts. (Admission: $6 for adults 12-64; $5.50 for seniors; $4 for ages 3-11)
Once you're in the museum mood, head over to the Boalsburg Heritage Museum for a peek into the area's history. Inside the Sara Sweet House, built in 1825, visitors will find a plethora of permanent exhibits showcasing early village life. The grounds also house a bank barn, furnished summer kitchen, a replica of the early-to-mid-1900s Boalsburg Country Store, and the electric plant that provided electricity to the streets of Boalsburg in the early 1900s. (Admission: $3 suggested donation. Open 2-4 p.m. Saturdays from late March – early December.)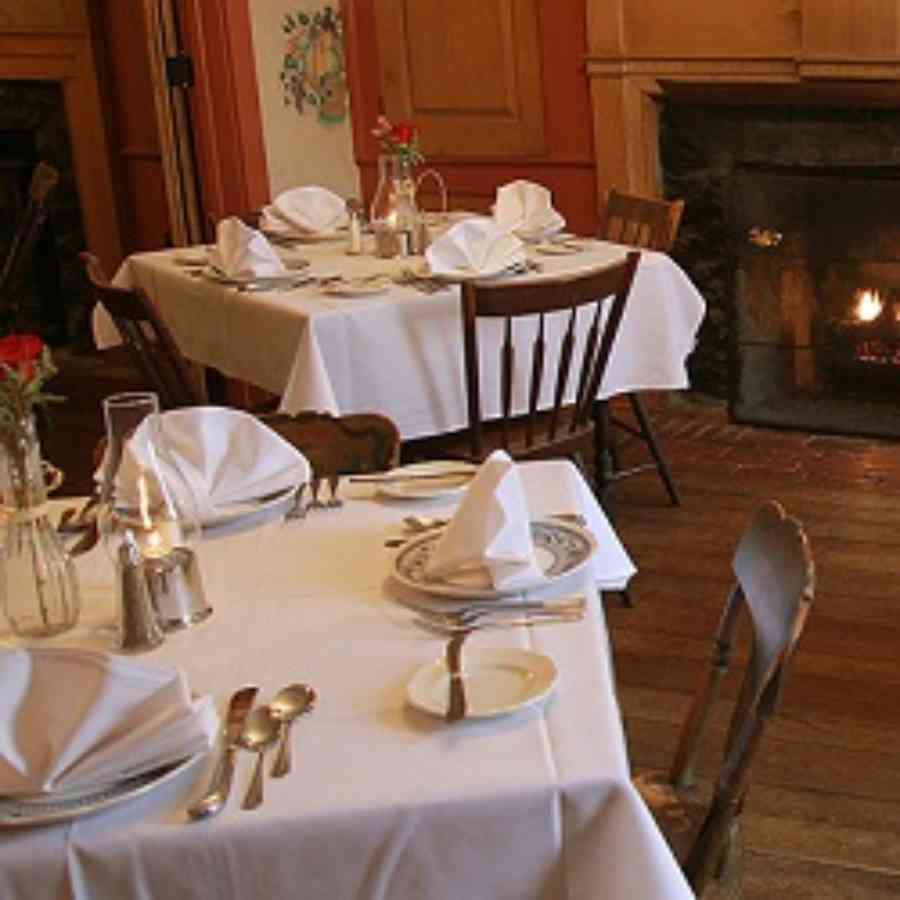 Grab a Bite to Eat for Lunch…
When you've worked up an appetite, try Duffy's Tavern for something special to eat (and drink). And while you're on Boalsburg's quaint Main Street, a little shopping is in order at Riley on Main for unique furnishings, jewelry and more; A Basket Full for everything from clothing to kitchen products; and Bella Di Vita for untold treasures in a tiny shop.
If you plan your Boalsburg stay just right (which means Tuesday), head to the Boalsburg Farmers Market – outdoors at the PA Military Museum during the spring, summer and fall; indoors at St. John's United Church of Christ in winter – to buy in-season produce and so much more by local vendors.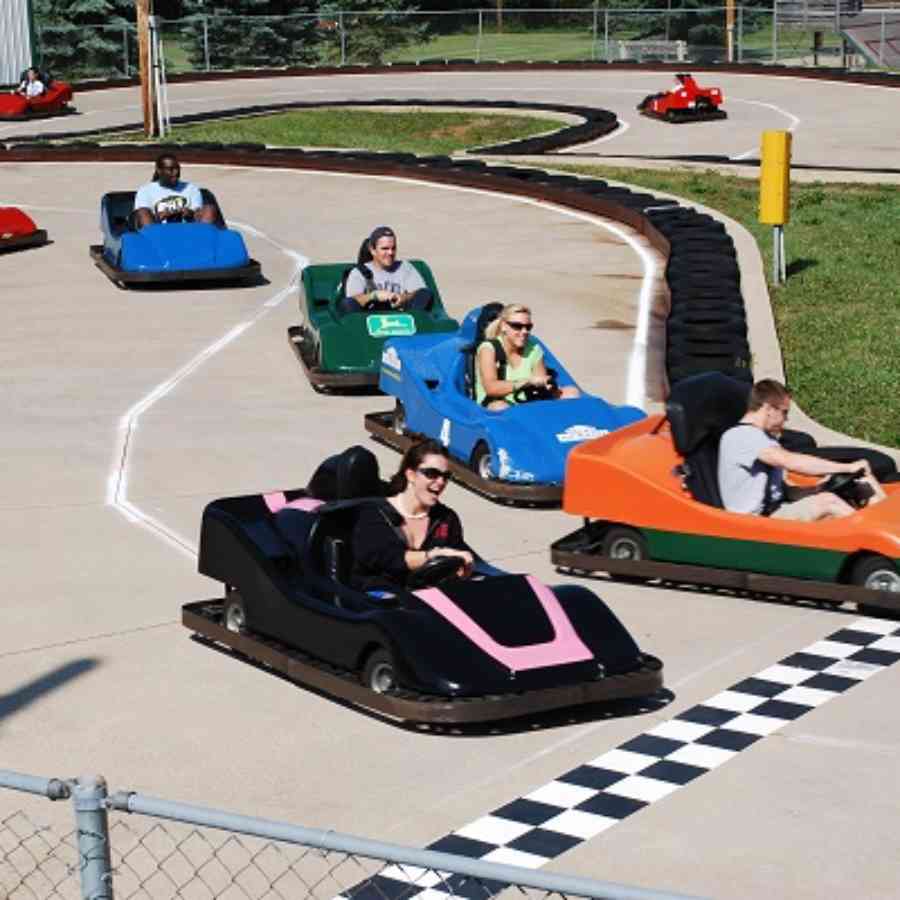 Have Some Afternoon Fun…
Whether you miss the market or are able to get your fill of fresh food, let the kids burn off some afternoon energy at Tussey Mountain Ski and Recreation. At Tussey Mountain, fun is in season no matter what time of year it is. All winter long skiing, snowboarding and snow tubing enthusiasts glide down the mountain's snow-covered slopes. And in the spring, summer and fall, visitors enjoy the 18-hole miniature golf course, batting cages, skate park and go-kart track. There's even a fully stocked pond for anglers of all ages to do some catch-and-release fishing. (Bring your own poles, bait and a fishing license if you're an angler who's 18 or older.)
Where to Grab Dinner…and then a Show
Dinner at Kelly's Steak & Seafood is a must-stop for Boalsburg visitors (and area residents, who have consistently voted Kelly's "Best Steak" and "Best Seafood" in State College Magazine's annual reader survey). If you're lucky, you could catch dinner before a show at Nittany Theatre at The Barn. What was once a service barn in the late 1800s is now a theatre-in-the-round on the grounds of the Boal Estate. The theatre is the oldest arena barn theatre in Pennsylvania and one of the oldest in the country. Nittany Theatre stages several productions here throughout the summer season. (Ask about the ticket option for dinner at Kelly's before the show.)
Where to Spend the Night...
A busy day deserves a restful night, and you'll find that at Bed & Breakfast at The Rock Garden, where Joe and Laura will make you feel welcome and pampered – and feed you well in the morning!
Bring Your Hiking Shoes or Mountain Bike…
After you've fueled up and checked out, make the short drive to Rothrock State Forest for a little nature-based sightseeing. Just past Tussey Mountain Ski and Recreation is the main "entrance" to Rothrock, which is about 97,000 acres old growth forest, streams, valleys, ridges, vistas, and a whole lot of rocks. There are nearly 300 miles of hiking trails, more than 100 miles of trails open to bikers, and almost 190 miles of mostly compacted gravel roads, making Rothrock the perfect playground for hikers, runners, cyclists and families in cars wanting to see the best of central Pennsylvania's natural beauty. Don't miss the Allan Seeger Natural Area, with trees up to 350 years old, or Bear Meadows Natural Area, which includes an actual bog.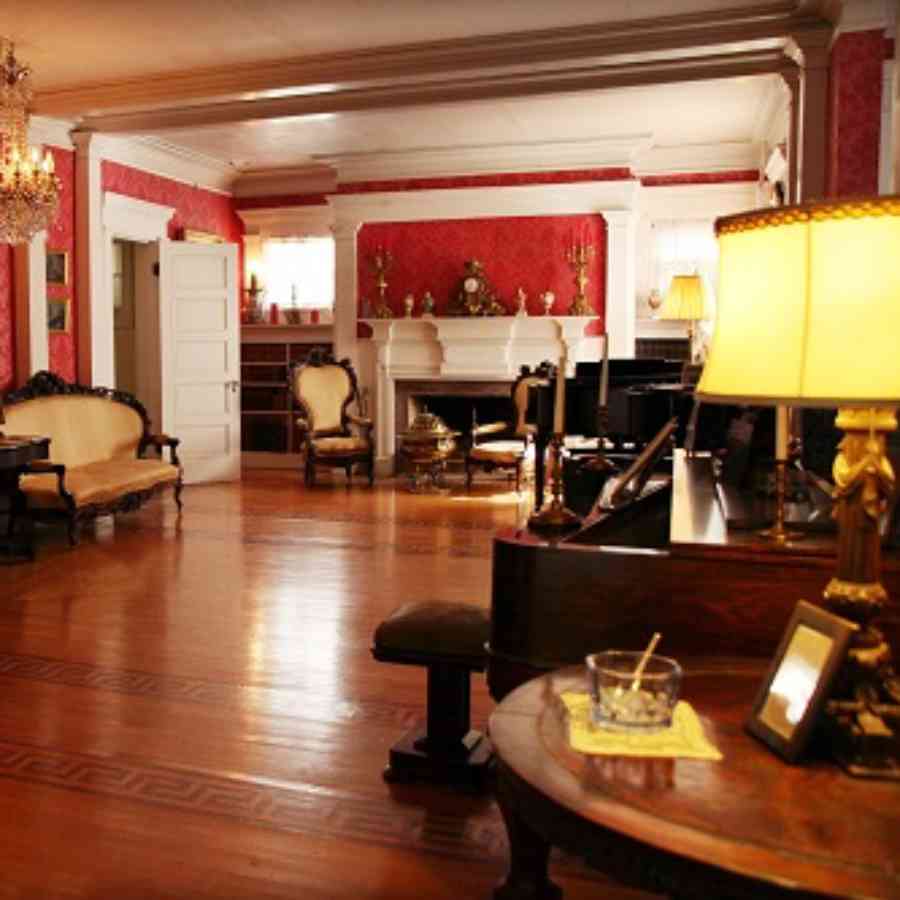 One Last Surprise For History Lovers…
Finally, no trip to Boalsburg would be complete without a stop at the Boal Mansion Museum and Columbus Chapel. The historic 1789 Boal Mansion contains an eclectic collection of artifacts, including two centuries' worth of Boal family furnishings and fine art, weapons and tools from medieval times through World War I, the original signatures of five former U.S. presidents, and much more. While you're there, visit the Columbus Chapel, which houses the most significant collection of Christopher Columbus artifacts in North America – including two pieces of the True Cross of Jesus. (Admission: $10 for adults, $6 for children 6-17)