Hungry for Happy Valley? Try One of These 9 Favorite Culinary Hot Spots
If there's one thing that Happy Valley residents can likely all agree on, it's that the region is filled with delicious spots to dine and drink, no matter what you're in the mood for. From fine dining to casual pub fare, farm-to-table eats to food trucks, the culinary landscape in State College and beyond is robust. Long-standing favorites have continuously welcomed newcomers to the pack, too, meaning there's always something fresh to try in Happy Valley, no matter when the last time you paid us a visit.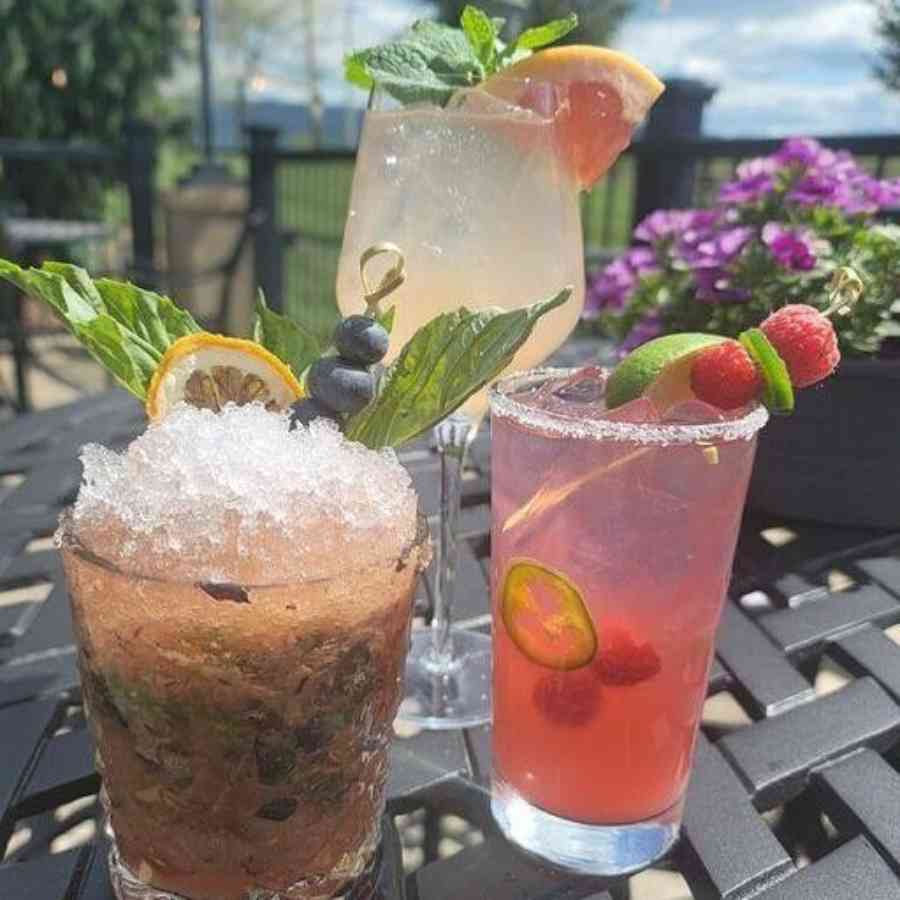 But if this is your first time in the area, where should you start (or where should you revisit, to see what's new)? Here are some of the top-favorite eateries throughout the county, many of who have something new and exciting to offer no matter the season.
Staying in downtown State College? Lucky you! There are a bevy of restaurants at your disposal, most within easy walking distance of the downtown area's top hotels.
"There's always something fresh to try in Happy Valley, no matter when the last time you paid us a visit"

- Holly Riddle
Downtown Favorites
Social Food + Drink
201 East Beaver Avenue, State College
Social Food + Drink is a brand-new dining option in downtown State College. Just opening in early 2021, Social sits within the likewise new Scholar Hotel State College, a historic property that's become known for providing travelers with a convenient location within walking distance of University Park and many of downtown's amenities. The restaurant caters to both local business professionals and business travelers, with lots of shareable menu items — like the Brauhouse pretzel served with a warm beer cheese and country-style mustard — all of which inspire visitors to be, in essence, more social. Other options include crispy chicken wings in a secret Scholar sauce, charcuterie boards, flatbreads and sliders.
But, the cocktails are also not to be missed, with Happy Valley-inspired concoctions such as the Nittany Nectar, a mixture of vodka, peach schnapps, blue curaçao, pineapple juice and Sierra Mist. The unique cocktail menu is, in fact, one of Michael Balchin's, director of sales for the property, favorite things about the restaurant, saying the unique cocktail menu has a different spin and "guests of the restaurant have thoroughly enjoyed coming back and trying a different cocktail every time."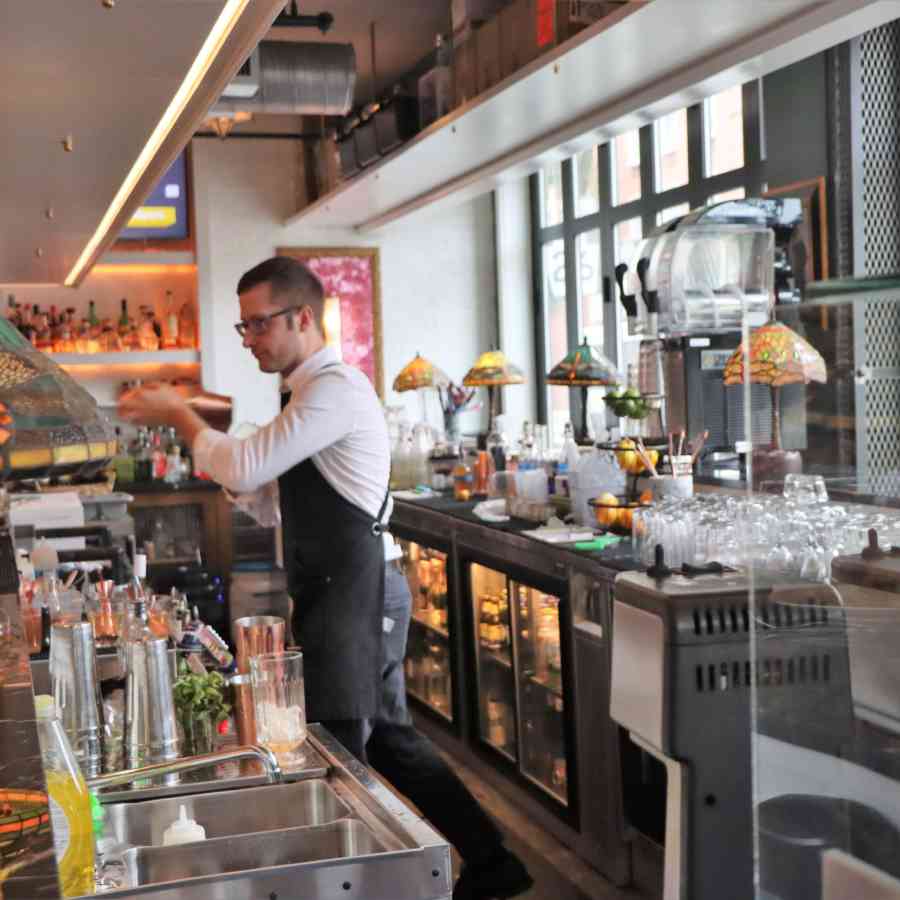 Central Reservation
101 East Beaver Avenue, State College
Another relative newcomer to the downtown dining scene, Central Reservation provides an upscale, yet unstuffy environment, with a bit of island flair. Think lots of fresh seafood and tiki-style cocktails.

There's a raw bar with rotating oysters, and mains that are hardly stingy with the seafood, such as shrimp and grits with pancetta and fresh field peas, and a lobster mac and cheese with miso butter and multiple types of cheese. The cocktail list, meanwhile, sports fun options like the Where There's Smoke, There's Pineapple — a mixture of mezcal, tequila, caramelized pineapple, agave, lime and bitters — and the Booze and Bananas, with rum, vermouth, banana liqueur and chocolate.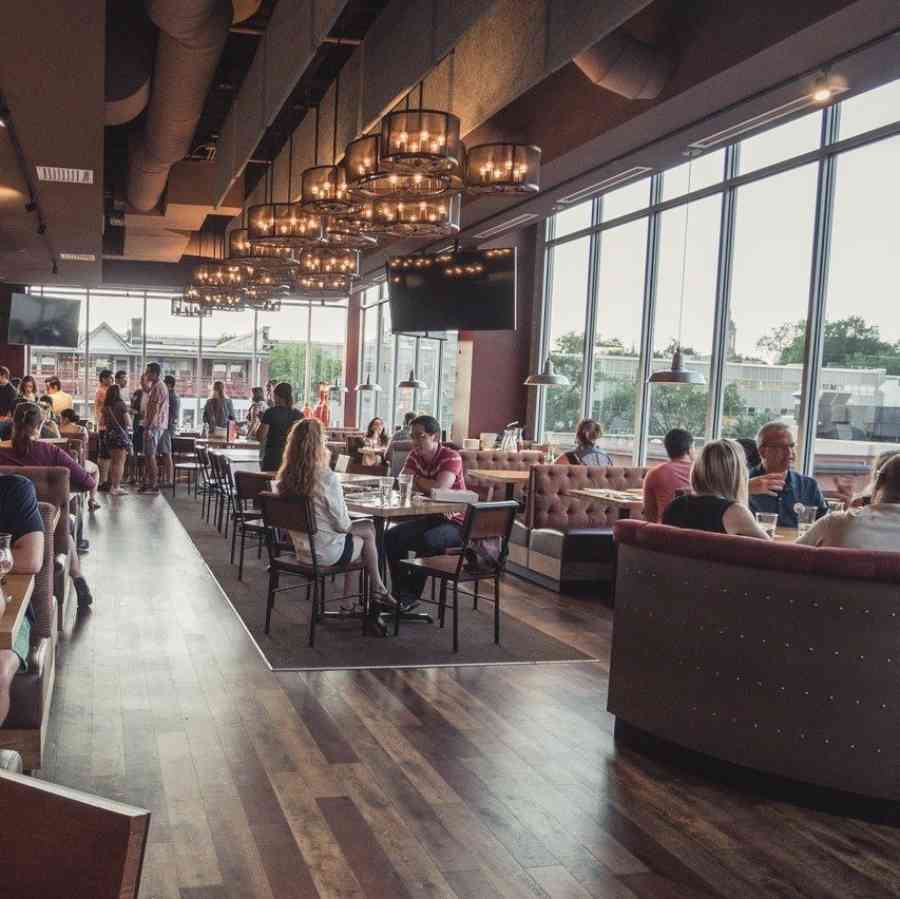 Federal Taphouse
130 South Fraser Street, Suite 200, State College
Federal Taphouse, meanwhile, is the place to go in downtown for a near-endless array of beer on tap, plus stellar views. Climb to this second-story restaurant that sits within Hyatt Place State College and above the downtown Target outpost and you'll be treated to a bustling atmosphere in a 5,000-square-foot-plus space lined with windows that overlook the streets below.

Make sure to come thirsty, because you'll have more than 75 on-tap beers, 10 on-tap wines and a selection of craft cocktails to choose from. The dinner menu is none too shabby either. General manager Jessica Wargo notes that local foodies rave about favorites such as the charcuterie board, crab dip, bison burgers, salmon, beer-battered fish and chips, homemade desserts, and, of course, the artisanal pizzas.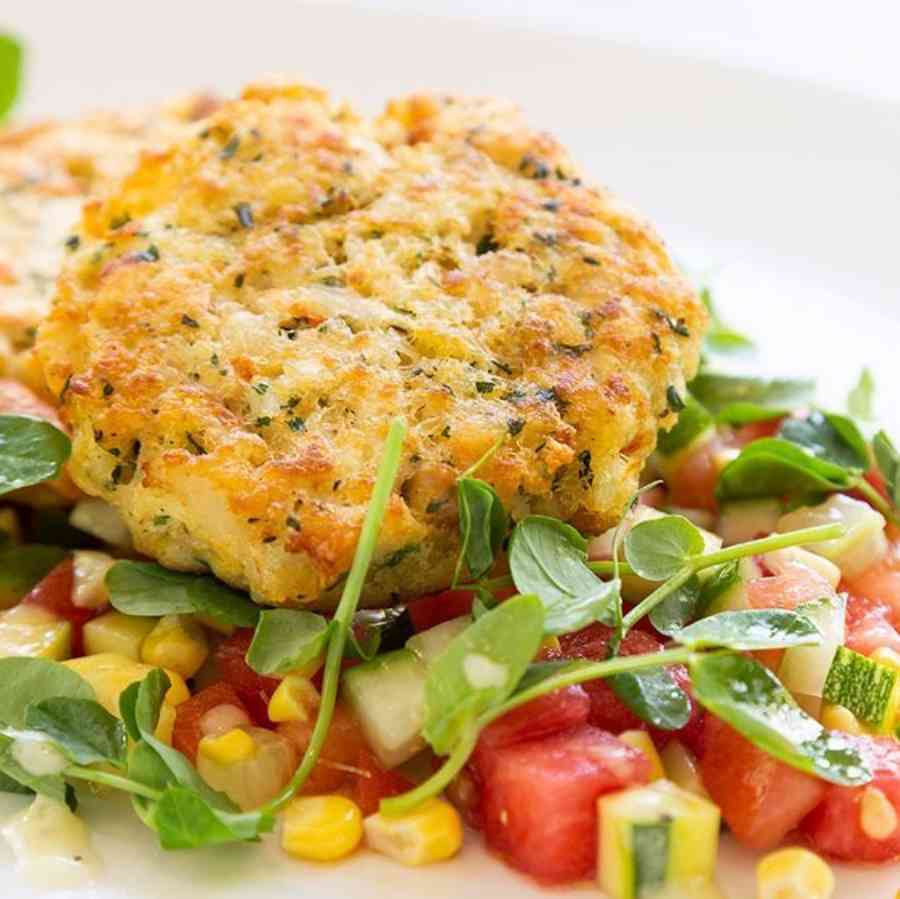 The Corner Room
100 West College Avenue, State College
Of course, when you're talking about downtown State College institutions, you can't forget The Corner Room. Dating back to the 1920s, this restaurant has happily served visitors, Penn State students, families, alumni and locals alike for nearly a century, with a casual vibe and budget-friendly menu prices — and, in 2021, the Corner Room received an upgrade. New ownership meant a new style and new menu for the eatery, as well as the reappearance of the Corner Room's breakfast and soda fountain from the 1940s and 50s. Head over to check out the new breakfast options before you head out for a day of exploring Happy Valley — you won't be sorry.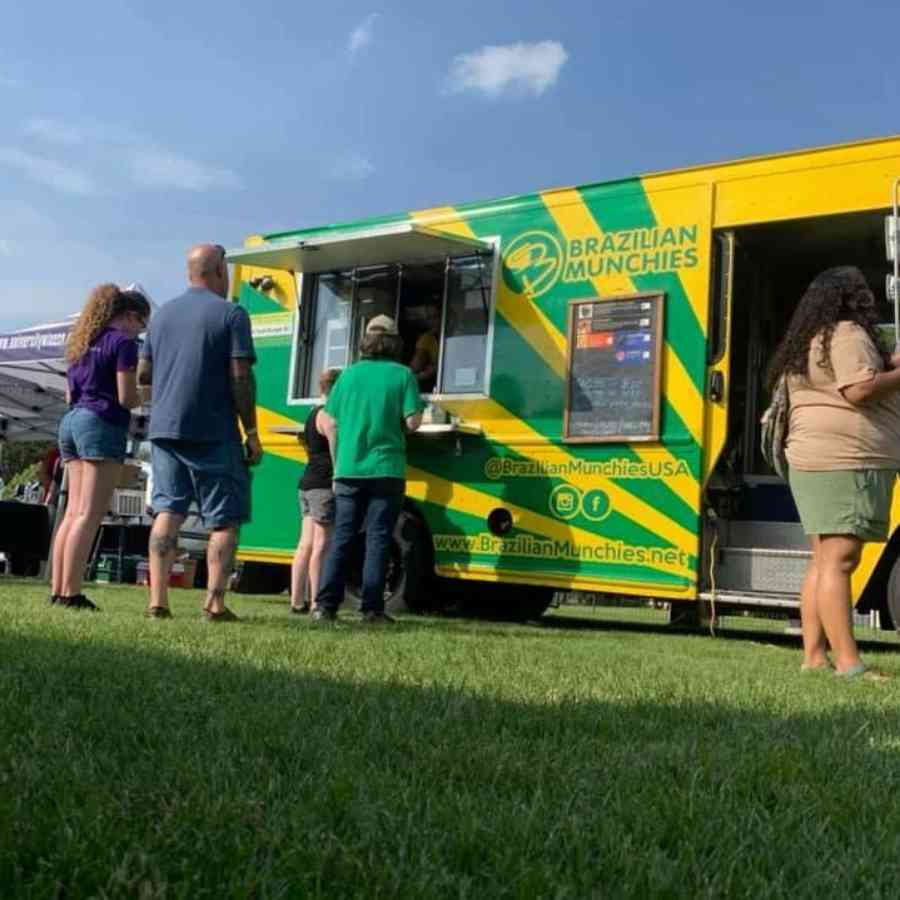 Brazilian Munchies
250 University Drive, State College

Brazilian Munchies is a long-standing favorite in downtown, and, uniquely, a restaurant that got its start as a food truck first, before opening a physical location inside Penn State's Pegula Ice Arena. Bringing a real taste of Brazil to Centre County, both the truck and the arena eatery offer empanadas, churros, yuca fries and other favs, along with plenty of gluten-free options. You can find the food truck around town and at special events during the warmer seasons, and the arena location is open during all Penn State ice hockey games, as well as weekdays for lunch, 11:30 a.m–2 p.m., and dinner, 5–8 p.m.

Don't have time to stop in and place your order? Brazilian Munchies now has an app to make it even easier for you to enjoy all the fantastic Brazilian fare on offer. Just download the app and then place your order straight from your favorite mobile device. You'll receive a notification when your order is ready and enjoy exclusive access to discounts. The app also features a loyalty program for repeat customers and allows you to track the food truck's location.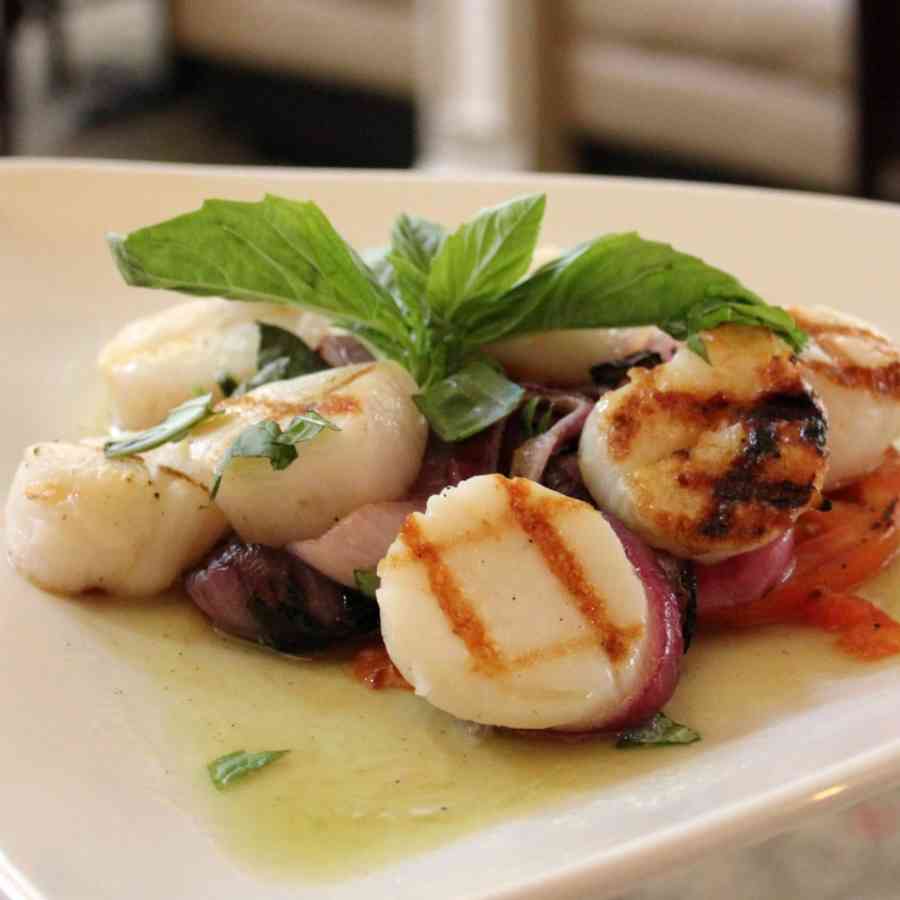 Juana's
129 S Fraser Street, State College
Juana's serves up authentic Venezuelan favorites from its restaurant in downtown State College. The eatery boasts a huge menu of arepas, grilled cornmeal buns stuffed with tasty combinations such as shredded beef and queso fresco, or black beans, plantains and avocado. One of the fan favorites, though? The pabellón arepa, stuffed with carne mechada (shredded beef stew), sweet plantains, seasoned black beans and shredded queso fresco.

When Jauna's first opened in 2019, one of restaurant co-owner and chef Ady Martinez's goals was to make the restaurant a place to highlight not only Venezuelan cuisine, but also culture, including music and dance — and, in 2021, Juana's hosted the very first Happy Valley Latin Festival. Follow the Juana's Facebook page to keep an eye out for more upcoming events and seasonal menu specials.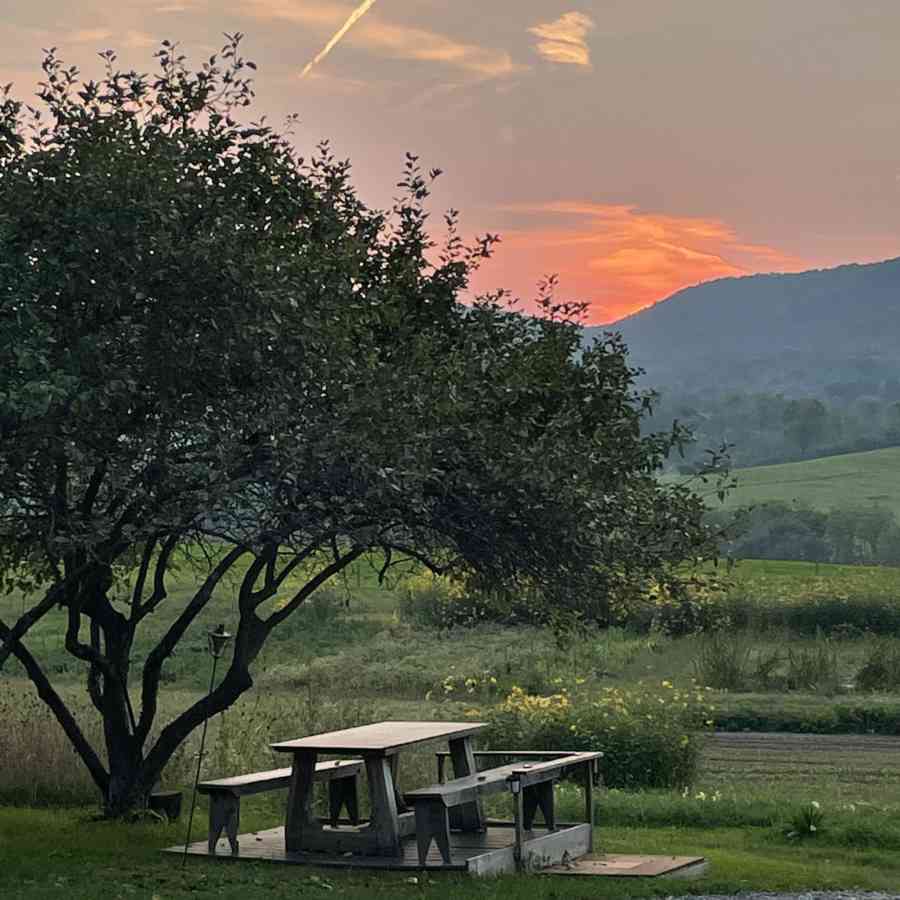 Cafe Alina
421 East Calder Way, State College

Cafe Alina offers Pakistani cuisine, with specialties including chicken biryani (an aromatic rice and bone-in chicken dish), chicken charga (marinated, steamed and deep-fried chicken) and grilled chicken tikka, served with cumin basmati rice and chutney. Born out of the founders' passion for authentic Pakistani cuisine and culture, and named for their daughter, Cafe Alina is owned by husband-and-wife team Asam and Afsheen Mirza.

Field-to-Fork Fine Dining
But we'd be remiss if we didn't mention some of Happy Valley's restaurants located a bit further afield — including the farm-to-table fine dining options that take full advantage of the area's abundant farmland and many agricultural producers. If you're in the area and want a fantastic date night locale, or just an excellent, locally- and seasonally-inspired meal, look no further.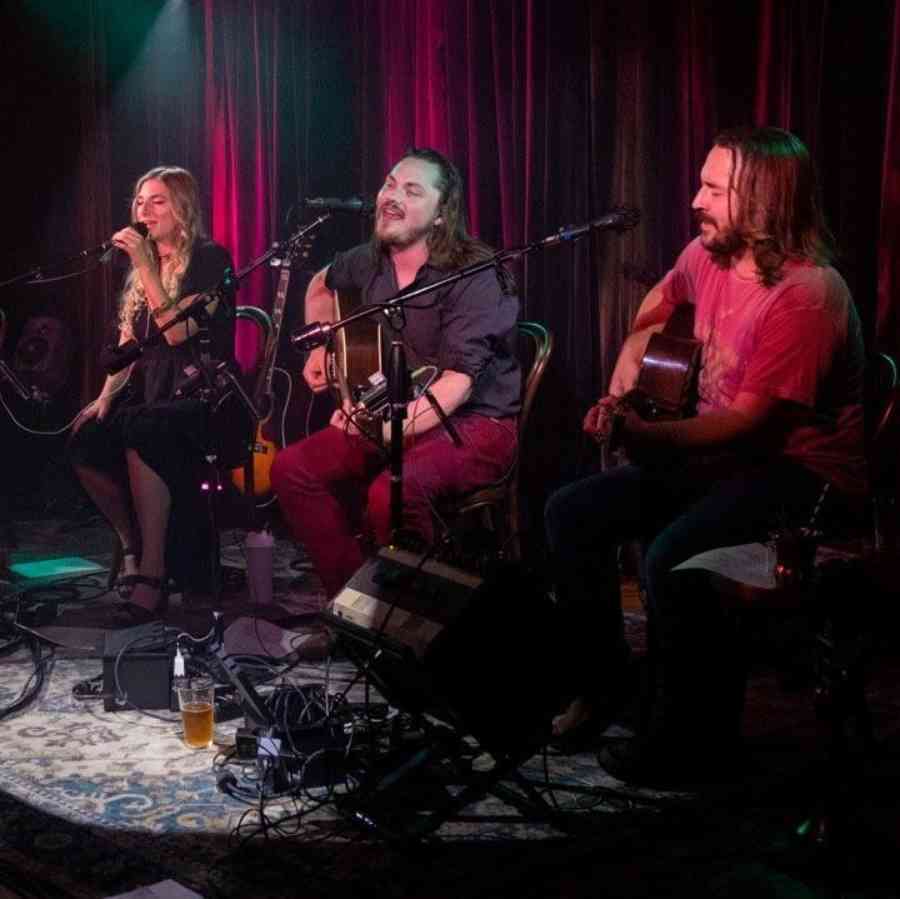 Pine Grove Hall
101 East Pine Grove Road, Pine Grove Mills

Pine Grove Hall is a clear favorite, winning State College Magazine's "Best New Restaurant" accolade for 2020. "That support and acknowledgment by the community," says owner Liz Grove, "is a seal of approval that we value, and that motivates us to continue to provide the unique experience where food, libations and live music are all equally valued."

Hyper-local is the name of the game at Pine Grove Hall, with approximately 80% of all ingredients used sourced within a 50-mile radius, creating a modern American menu that changes on the regular. In Fall 2021, the restaurant launched an extremely successful Sunday brunch, offering up items such as a trout benedict, pork belly and grits, sweet potato waffles and apple french toast, with fresh mimosa flights served in vintage glassware, for that extra-special touch.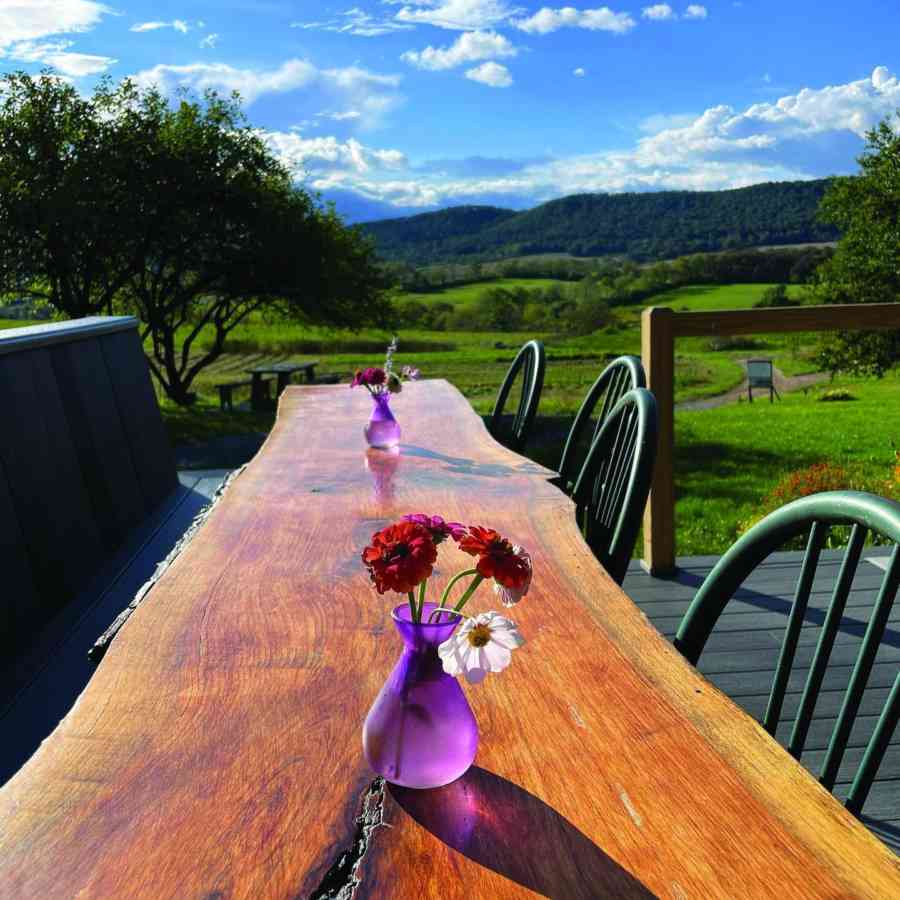 RE Farm Cafe
1000 South Fillmore Road, State College
While RE Farm Cafe is a bit of a drive outside of downtown, the trip is well worth it, to discover this eatery that sits quite literally on a farm. Here, each multi-course, prix-fixe meal is truly an experience, not merely a meal. Additionally, RE Farm is not only a destination for dining, but also hands-on cooking classes and regular, special events. Classes cover topics such as pasta making, foraging, knife skills and preservation.

According to owner Monica Gastiger, in 2022, the team is "looking forward to continuing to be able to share our unique setting and delicious farm-fresh dishes with guests. As we move to cooler weather, our Thursday night [dinner]s will no longer be a picnic; rather, we will be offering Thursday small plates and a variety of fun additions like live music, trivia, storytelling and more… We truly love sharing this special place!"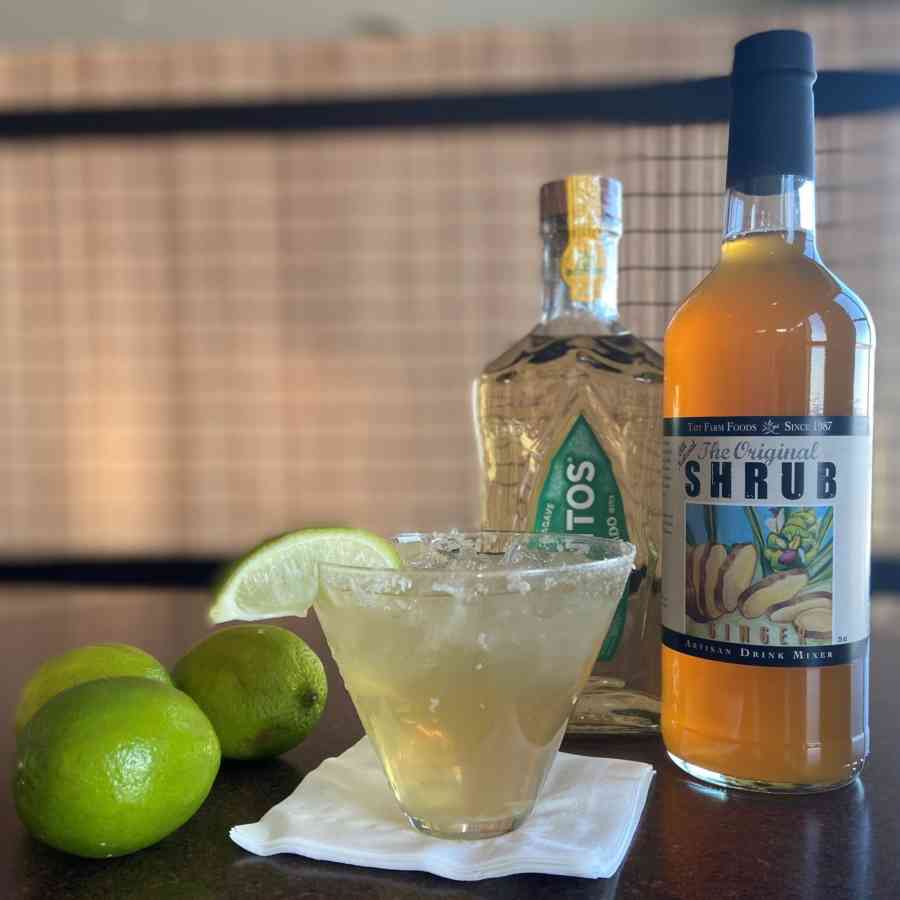 Centre County Staples
But where else can you go throughout Happy Valley, for stellar dining and inspiring flavors? Try these long-standing staples.
The Overlook Grill
559 North Pennsylvania Avenue, Centre Hall

The Overlook Grill thrills with its menu, but also its location. Perched on the Mt. Nittany Ridge, guests enjoy jaw-dropping views at nearly every angle. "We are part of the community and part of this area's history, and we love when our guests get excited about the view," says Angela Pletcher, the team's manager. "Whether they see a rainbow materialize before their eyes, the mountains full of magnificent fall colors, a storm front rolling across the valley or a family of deer in the woods below, it is special to be able to experience our area's beauty, in all its variety, so intimately."

While it would be difficult to improve on the restaurant's location, when it comes to the menu, the Overlook Grill culinary team plans to continue upping the ante for their guests through 2023.
"We are always focusing on seasonal flavors and are currently planning both updates to our popular monthly feature menus, as well as some new ideas to spice things up here on the mountain," says Pletcher. "This February, you can look forward to a New Orleans-themed menu in honor of Mardi Gras that draws on our NOLA-born-and-bred Chef Dennis's expertise. We're also looking forward to adding more seafood dishes to our super-popular Day Boat Scallops menu, to celebrate all summer long, and in the fall, we plan to expand our Oktoberfest menu offerings with the help of our German-born server (and Bavarian culinary consultant) Gudrun. You might even see a barbecue feature menu sometime this coming year, too!"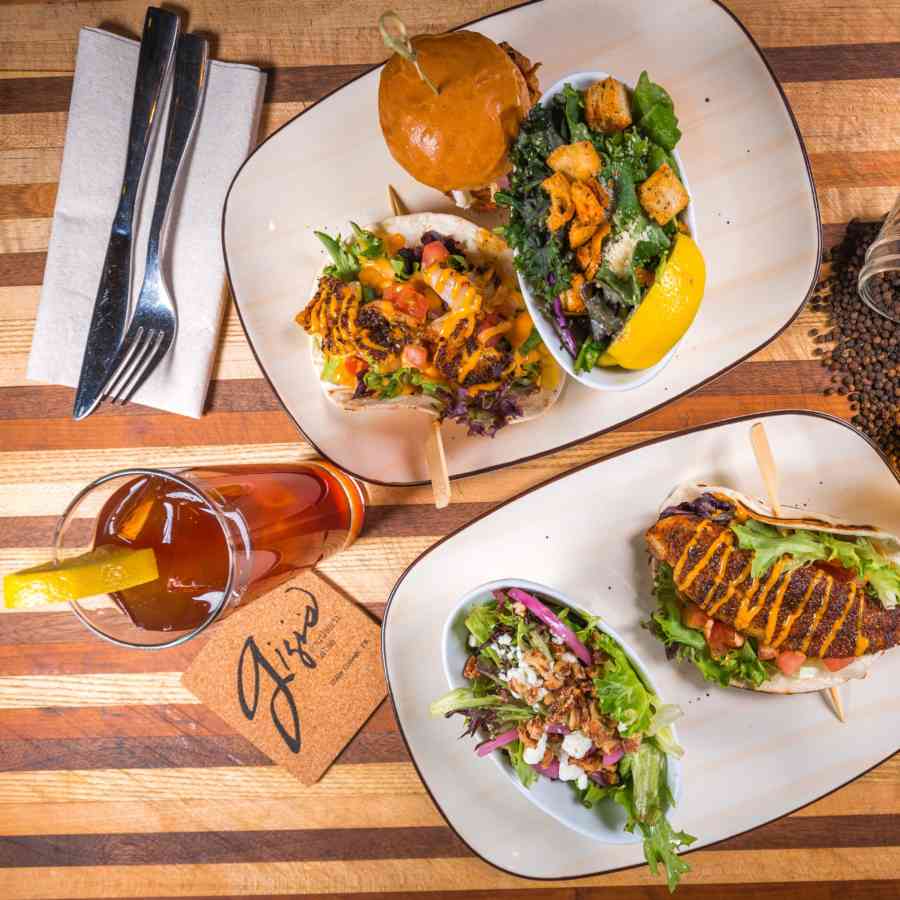 Gigi's Southern Table
2080 Cato Avenue, State College
For your farm-to-table Southern flavors, look no further than Gigi's Southern Table. The chic restaurant serves up spades of deep south classics, such as the restaurant's signature shrimp and grits, seafood bouillabaisse, Louisiana gumbo, chipotle deviled eggs and candied pecan pimento dip. Of course, you can't start a meal at Gigi's without a helping of the honey-buttered biscuits. A mint julep or hurricane makes just the right accompaniment to wash it all down.

Outdoor dining is a popular option at Gigi's, especially after the restaurant's recent patio expansion project, and those traveling to State College during the chillier months will be glad to know that outdoor dining isn't just limited to the summer. Thanks to the restaurant's handy igloos, outdoor dining is an option all year-round.
"A key feature of HAMCO restaurants is they're authentic to themselves and their theme," says Clifford Olson, corporate director of sales and marketing at HAMCO, Gigi's parent company. "Our goals are to keep it fresh, don't interrupt the natural flavors and serve it in a friendly, relaxed environment that is perfect for friends, family and work gatherings. We always feature cocktails you know and love, and we'll surprise you with a twist on an old favorite or a new experience."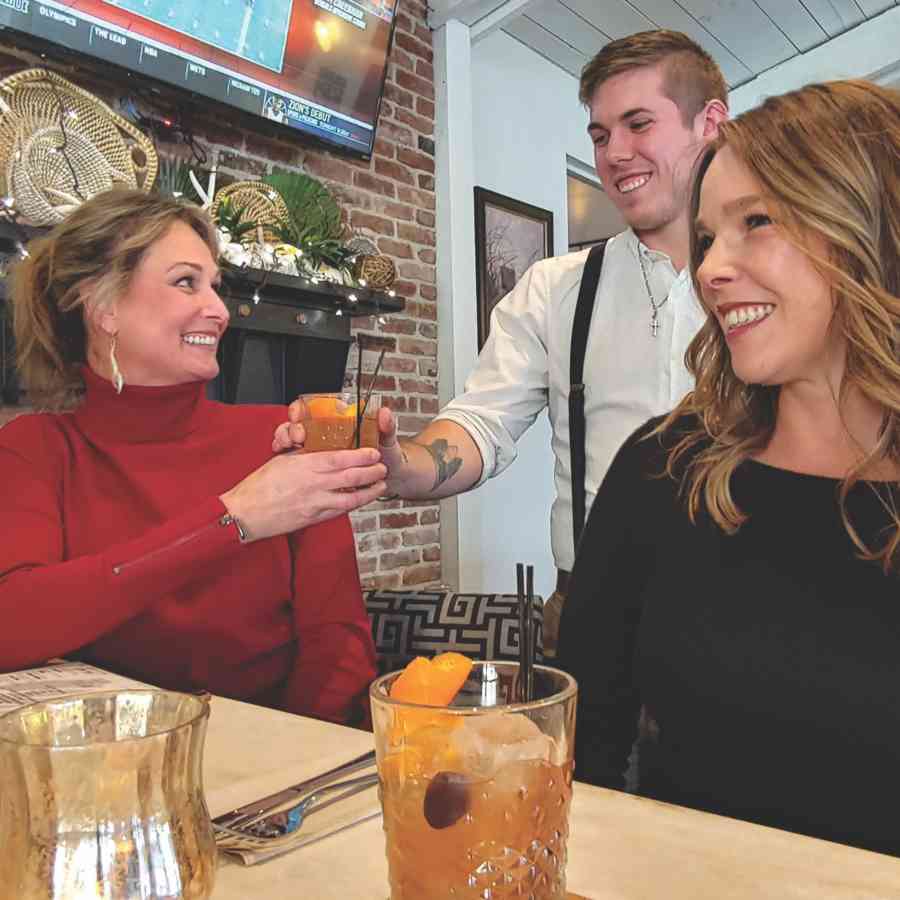 HiWay Pizza Pub
1301 West College Avenue, State College
340 East College Avenue, State College
346 East College Avenue, State College
But sometimes you're not in the mood for farm-to-table fare or modern American dining or even seafood specials. Sometimes you just want pizza — and as any Happy Valley local will tell you, the best place to go for pizza in Happy Valley is HiWay Pizza Pub, a State College institution with three locations and a menu filled with delicious pies and homestyle Italian entrees. For the flakiest pizza crust you've ever had the privilege of chowing down on, you've got to try the HiWay Vodka Flakey pizza, topped with vodka sauce, prosciutto and fresh mozzarella. Not in the mood for a pizza? You can't go wrong with the Italian cobbini salad, piled high with scrumptious toppings like grilled chicken, bacon, Gorgonzola and roasted red peppers.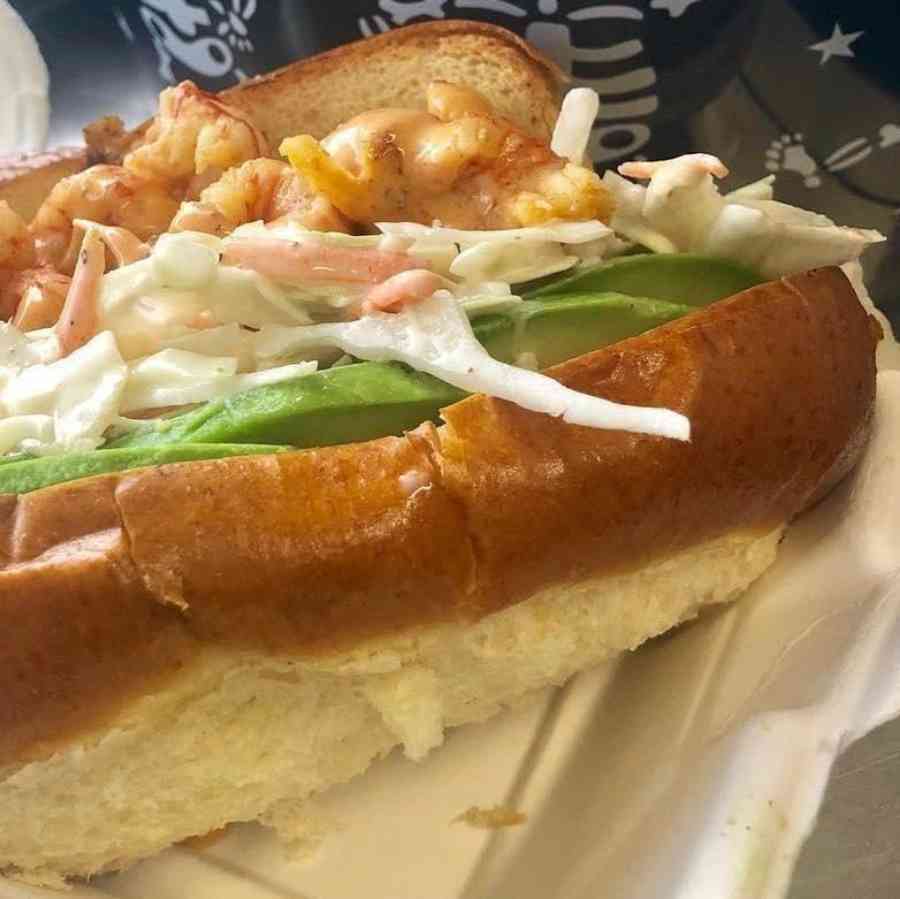 Happy Dishes
200 Mill Street, Milesburg

Happy Dishes offers a wide range of comfort food from southern-style BBQ to authentic Cajun seafood favorites from its Milesburg restaurant and food truck. Specialties include loaded pulled pork fries, shrimp po' boys, lobster rolls and the Happy Burger, topped with pulled brisket, applewood bacon, crumbled bleu cheese, sweet pickled slaw and barbecue sauce.

The Happy Dishes brand started with its food truck only, before branching out with a brick-and-mortar location that just opened in 2021. It offers an expanded menu with that same southern style that fans have grown to love since the food truck first rolled out in 2018.
"Customers have called our restaurant a hidden gem," says owner and chef Michael Johnson, but for those who've yet to discover this gem, they don't know what they're missing. New brunch offerings have proven popular, with items like waffles and breakfast tacos, as have the regional ciders and brews on tap.
Johnson plans on offering revamped lunch and dinner menus, plus hopes to host more private parties at the physical locale.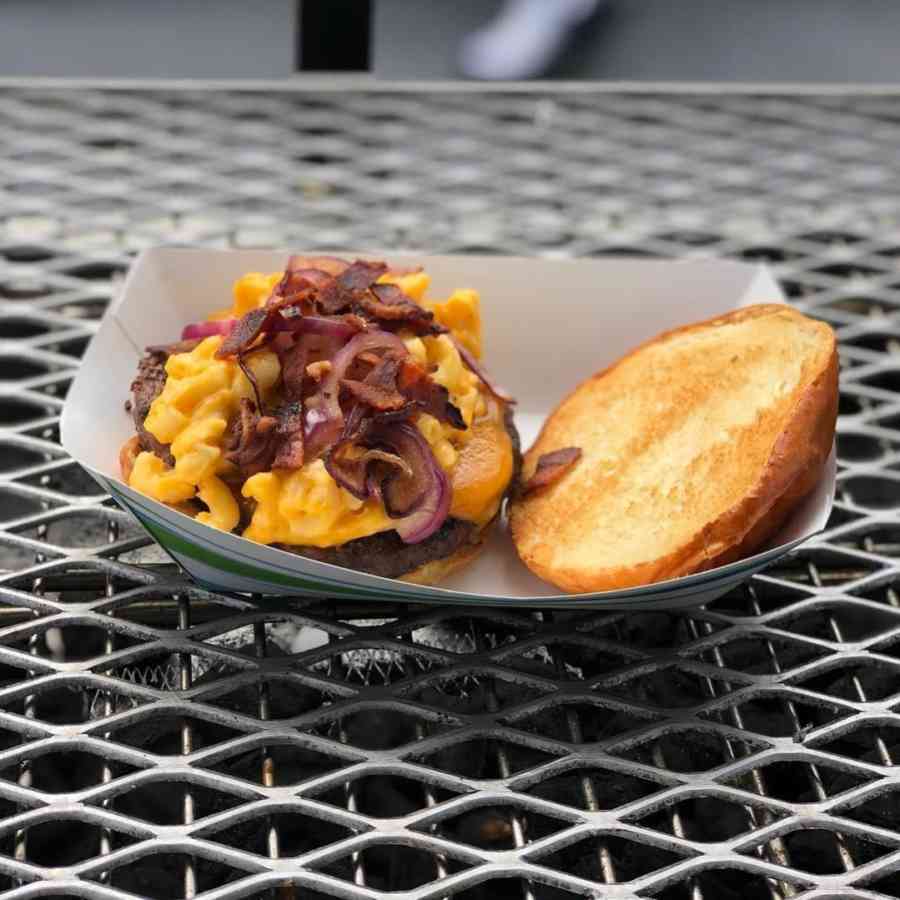 Happy Valley: Your New Favorite Foodie Destination?
Really, we wouldn't blame you if it was. Happy Valley's dining scene has so much to offer, to every traveler. Whatever you're in the mood for, we've got an option to satisfy your cravings.

Need even more restaurant recommendations? Check out the Happy Valley Adventure Bureau's full guide to great eats around the region at https://happyvalley.com/eat