Improv Group Says Festival Will Turn Happy Valley Into Hilarious Valley
It makes sense that a festival full of people who like to laugh and people who enjoy making those people laugh would end up in Happy Valley.
The first ever Happy Valley XL Improv Festival will hit the streets of State College from May 19-21 with the goal of making Happy Valley a whole lot happier.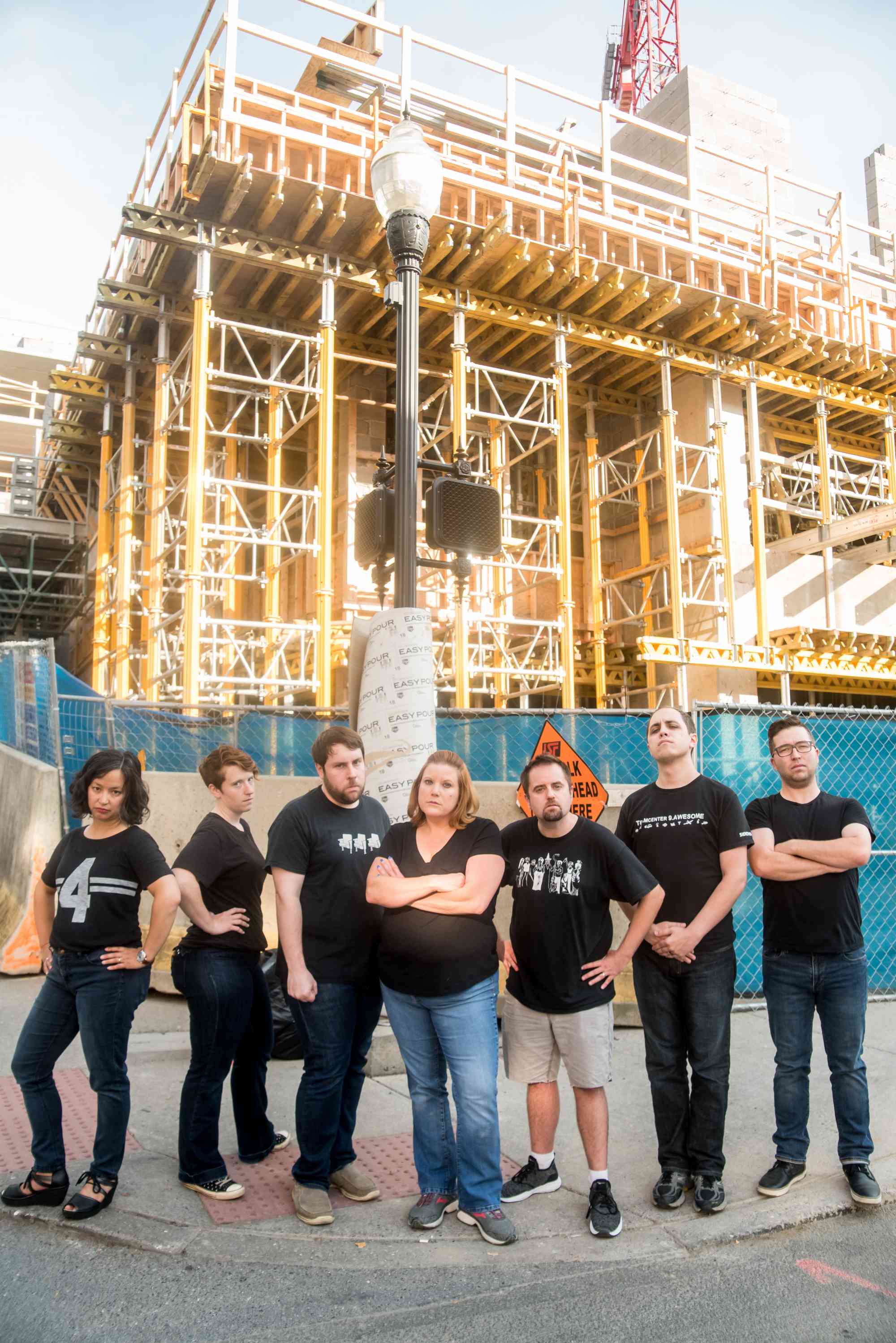 Co-organizer James Tierney, who is also the co-founder of Happy Valley Improv, said the idea to bring an improv festival to State College came from visits to similar festivals. He added that the improv thrives as a community — and Happy Valley is a thriving community.
"By attending other festivals and improv events around the country, we've developed close partnerships and friendships with improvisers from around the country," said Tierney in an email interview. "Selfishly, we knew hosting a great festival would let us see them and perform with them in our own town!"
Tierney expects 15 separate teams to perform at the event. Some of these performers have appeared on stage and on screen, including The Second City, The Office, Westside Comedy Theater and more. A $60 festival pass offers a chance to see every team at the festival.
A full schedule of these performances and events can be found at Happy Valley Improv.
Happy Valley XL Improv Festival is more than a laughing experience; it's a learning experience, as well.
"We also have improv workshops for anyone who is studying improvisation," said Tierney. "Those workshops are being taught by some of the top improvisers in the world."
The festival will be centered in The Blue Brick Theatre, but it will include stops around the area.
"Not only are we offering shows and workshops to our out-of-town guests, but we are going to expose them to as many things that scream STATE COLLEGE as we can," said Tierney. "They will have opportunities to go on a free guided hike of Spring Creek Canyon, take a free fitness class at F45, walk through the Penn State Arboretum, and grab some ice cream at the Creamery. Additionally, we'll be holding after parties at local bars and restaurants for participants to socialize and experience more things that State College has to offer."
According to Tierney, the festival has been a labor of love -- a two-plus year labor of love to be exact. He credits State College's own improv community and community of supporters for sustaining the effort.
"What I think makes this special is the amazing group of community members Happy Valley Improv has who have put in so much time and effort into organizing this festival, which is now over two years in the making," said Tierney.
For more information on all that the area has to offer, visit the Happy Valley Adventure Bureau site.