New Favorites for Authentically-Local Spots for Shopping and Dining
Strong Community Support Helped Local Businesses Survive Pandemic, Now They're Ready for Visitors
The best traveling experiences are often made in spots locals love the most. Local love means a lot to these businesses who started up not long before the pandemic. Their dedication and creativity through that tough time made them fast favorites in Happy Valley. Make sure to add them to your list.
Axemann Brewery, 2042 Axemann Road, Bellefonte
AxemannBrewery.com
Local beer brewed onsite, plus local spirits, wines and ciders; local food vendors.
Game Day Beer: Blue Stripe Kolsch, available onsite and at local retailers.
Outdoor seating, family-friendly, private and semi-private event rentals.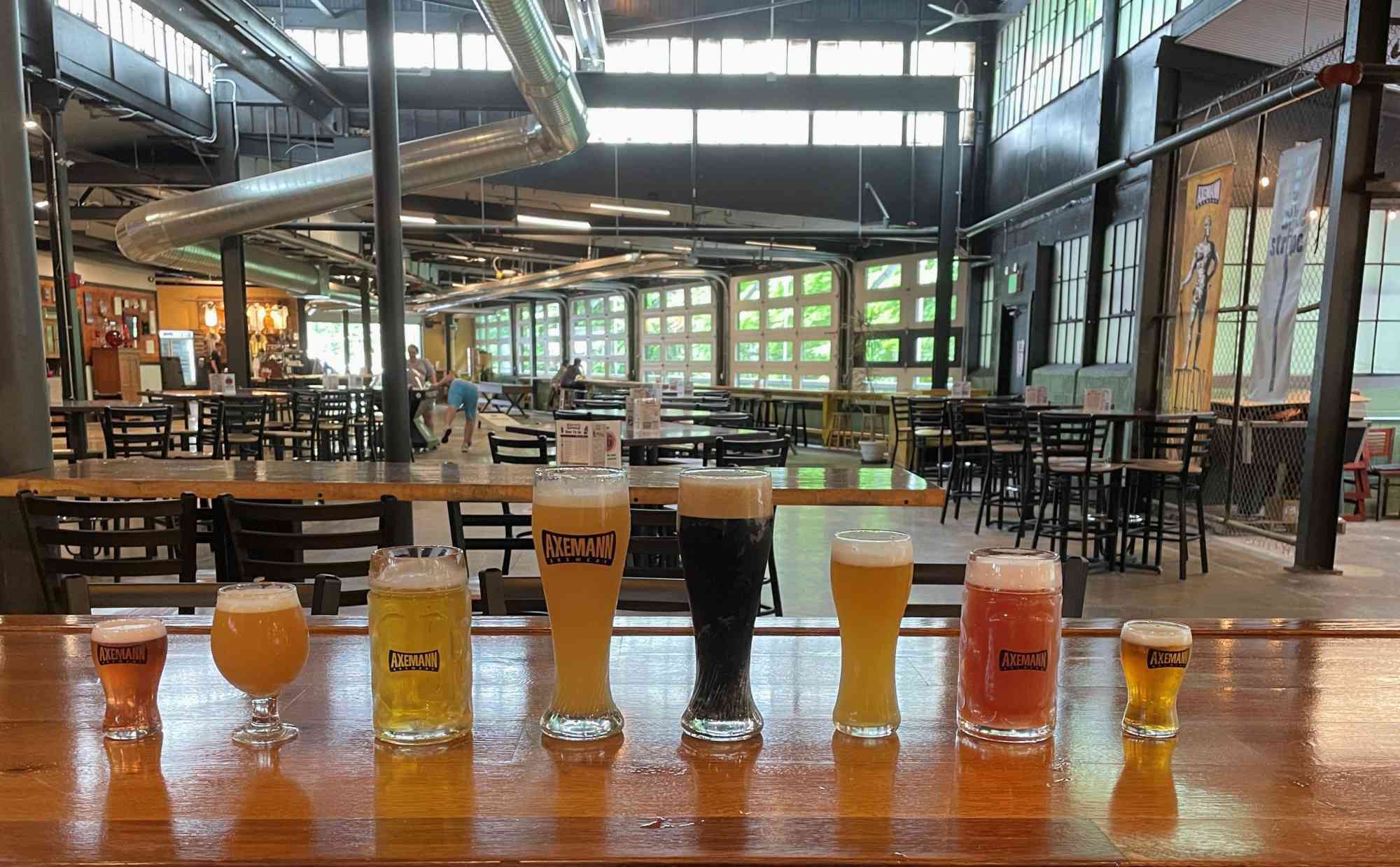 After years of brainstorming and more than a year of construction, the location was set to open in April 2020, particularly bad timing. But when COVID handed them lemons, the folks at Axemann made beer, meeting the increased demand of distribution for people who had nowhere to go to buy beer on tap. The taproom opened in July 2020 and staff used capacity restrictions to perfect processes and systems.
With an open-air side along Logan Branch stream and space to accommodate more than 500 guests, Axemann quickly became known as Happy Valley's best place for a socially distant night out. It's now a local favorite thanks to the one-of-a-kind atmosphere, an evolving line-up of excellent craft beers and top local food vendors, including an onsite kitchen and food trucks.
In favorable weather, the garage doors on the stream-side are open, providing fresh air and a great view. The second-floor loft has seating overlooking the brewing operations and includes access to a deck with shaded tables. A beer garden by the front entrance offers outdoor, dog-friendly seating. Good news for families: kids love it! The game area has cornhole, shuffleboard, a giant Jenga and plenty of TVs.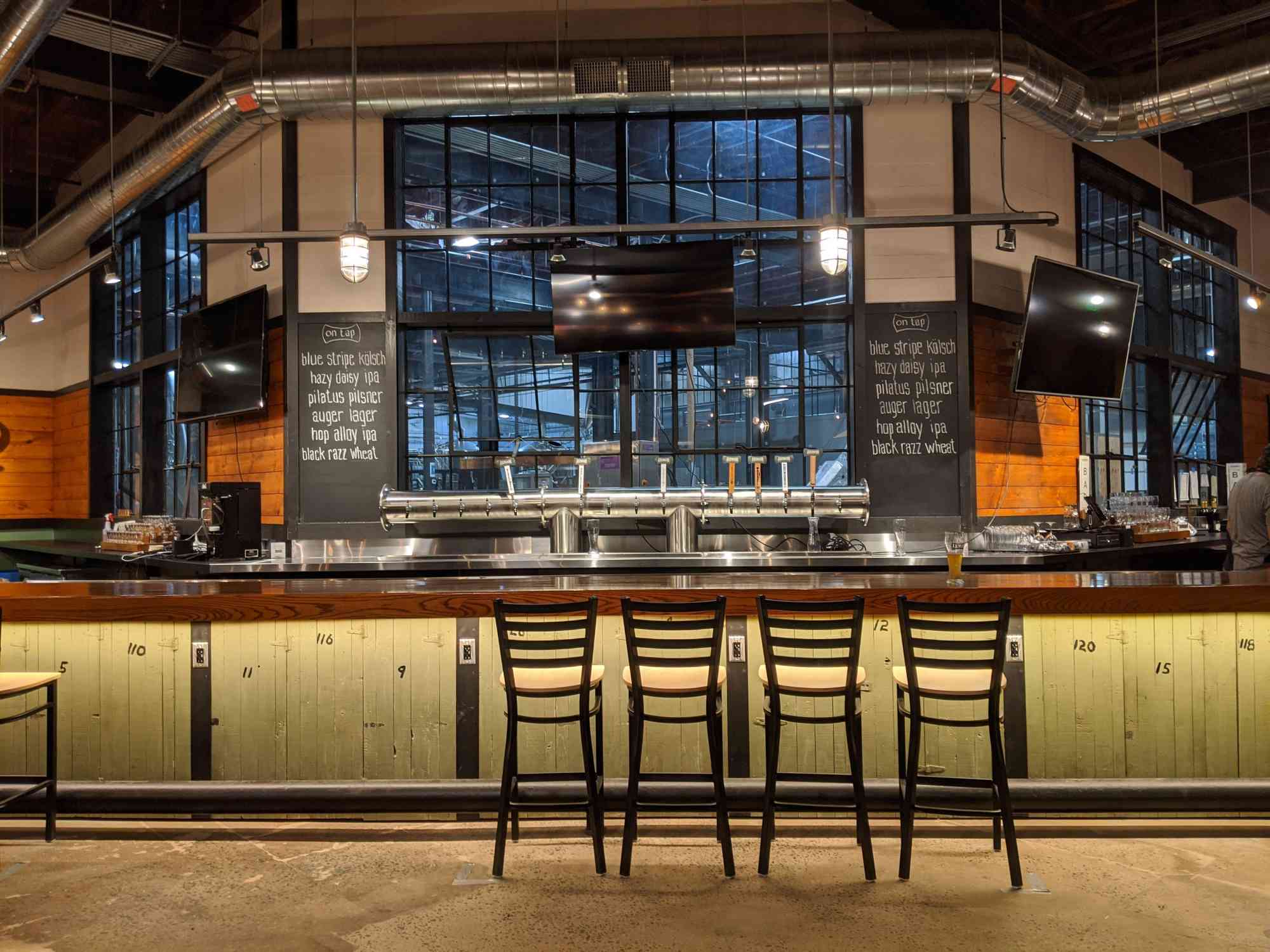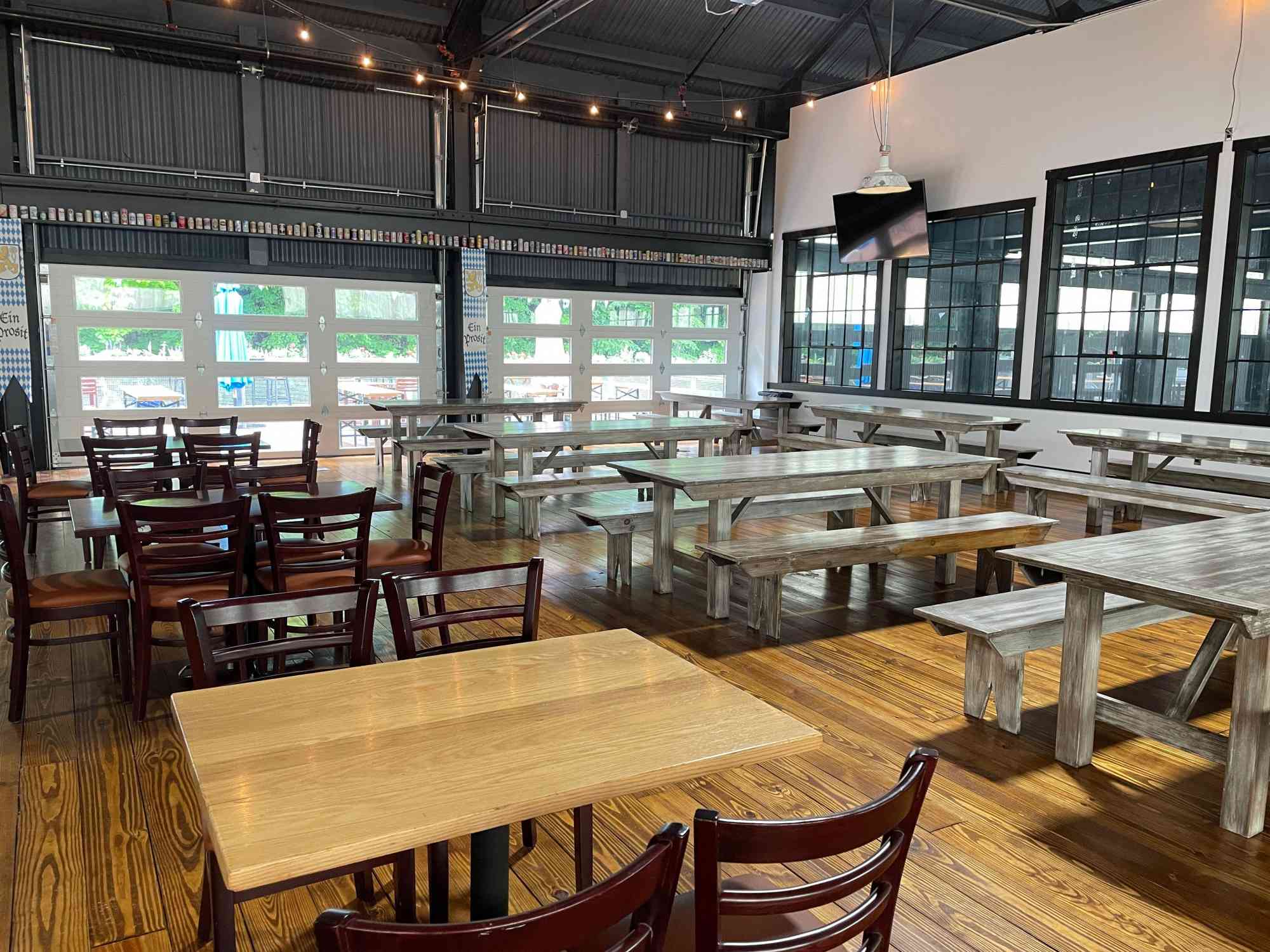 The passion of the project and respect for the history, the location and the environment shine through. Locals feel a special nostalgia toward the old Cerro's Metal Factory's return to life, and many features have been retained, including the locker doors which now make up the front of the bar.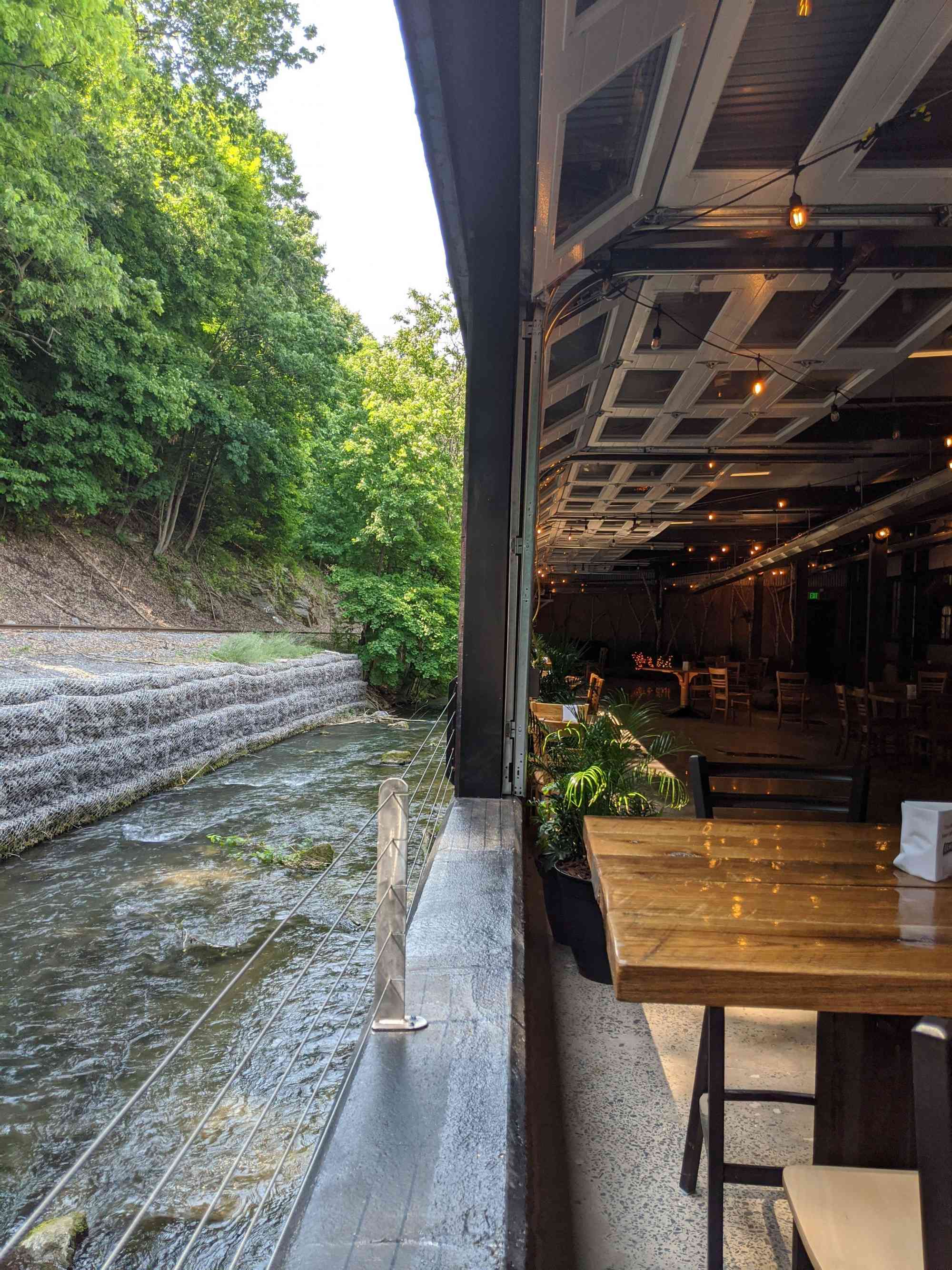 Pine Grove Hall, at 101 E. Pine Grove Road, Pine Grove Mills
PineGroveHall.com
Locally sourced menu from 25 farms within 50 miles.
Live, local music; beer, wine and cocktails
Outdoor seating; open Thursday-Sunday; space available for private, small group events.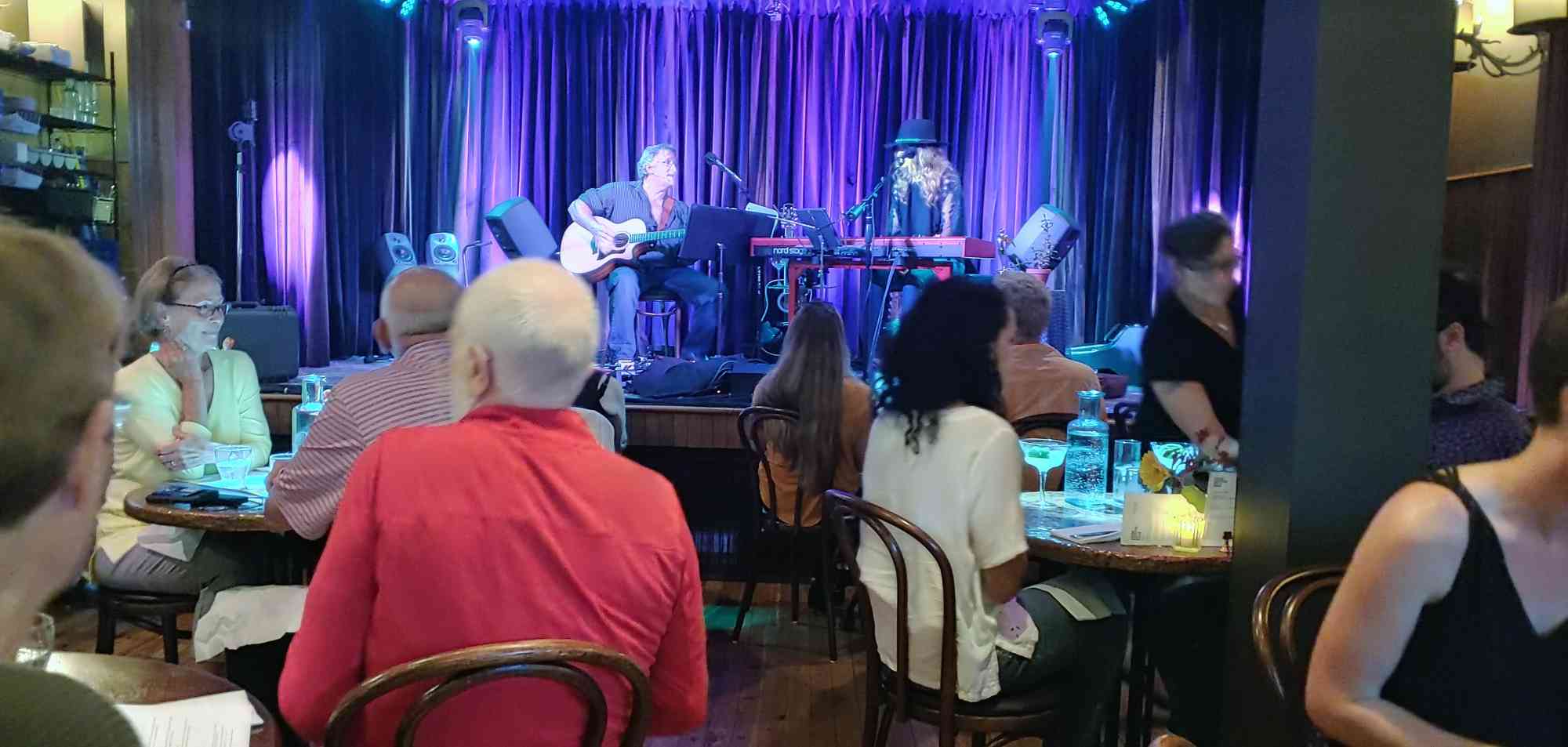 Super-local food and beverages combined with ambience and live, local music have quickly built a "must-try" reputation for Pine Grove Hall, former location of the Old Oak Tavern, just a few minutes from downtown State College in Pine Grove Mills. Proprietor Liz Grove says customers love the restaurant's commitment to sourcing locally. Over 90% of ingredients come from local farms for its seasonal menu. The beverage menu offers an assortment of local beers, a carefully curated wine list and unique cocktails, often featuring fresh, local ingredients.
The attention to detail in the renovations — including a 100+ year-old mahogany back bar, hammered-copper tables and 1920s lighting — is another highlight. No televisions allow guests to soak in the experience and the music. A wide variety of local acts fill the calendar through fall, including acoustic, jazz, Latin and rock. Grove says a future goal includes booking regional and national acts who are traveling between Philly, NY or Pittsburgh.
Pine Grove Hall opened with curbside pickup and beer, wine and cocktails takeout, before transitioning to outdoor seating and limited service inside. Now open Thursday & Friday 4-10 p.m. and Saturday & Sunday noon-10 p.m., reservations, made online or by phone, are strongly encouraged.
University Wine Company, 540 Misty Hill Drive, State College
UniversityWineCo.com
Wine tasting, events, live music, local art
The family-owned winery opened its tasting room in November 2020, closely followed by Pennsylvania's three-week shutdown of indoor dining. Now, guests can visit Tuesday through Sunday, and enjoy the tasting menu of its variety of wines, plus local beers. With indoor and outdoor seating, the location boasts one of the best views in Happy Valley. It's a lovely and relaxing atmosphere for couples, friends and small groups.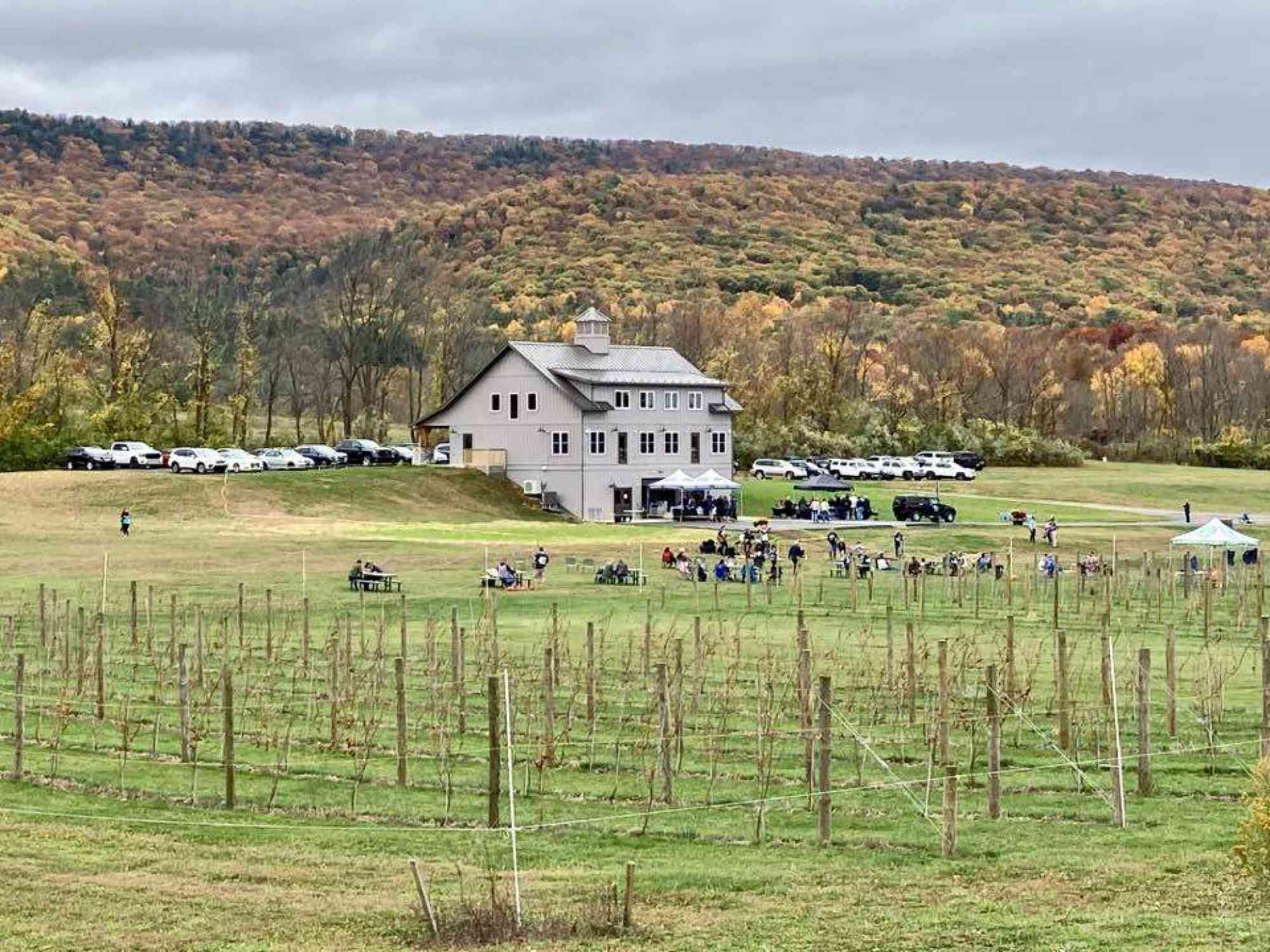 In addition to special events like Sip & Paint and Yoga in the Vineyard, Fridays and Sundays bring live music and food trucks, or guests are invited to pack a picnic. A gallery in the upstairs section showcases a changing installation of local artwork.
The best way to keep up with activities is facebook.com/universitywineco.
Art a la Carte, 107 S. Allegheny Street, Bellefonte
artalacartepa.com
Local art and art classes
Jewelry, bags, décor, quilting and more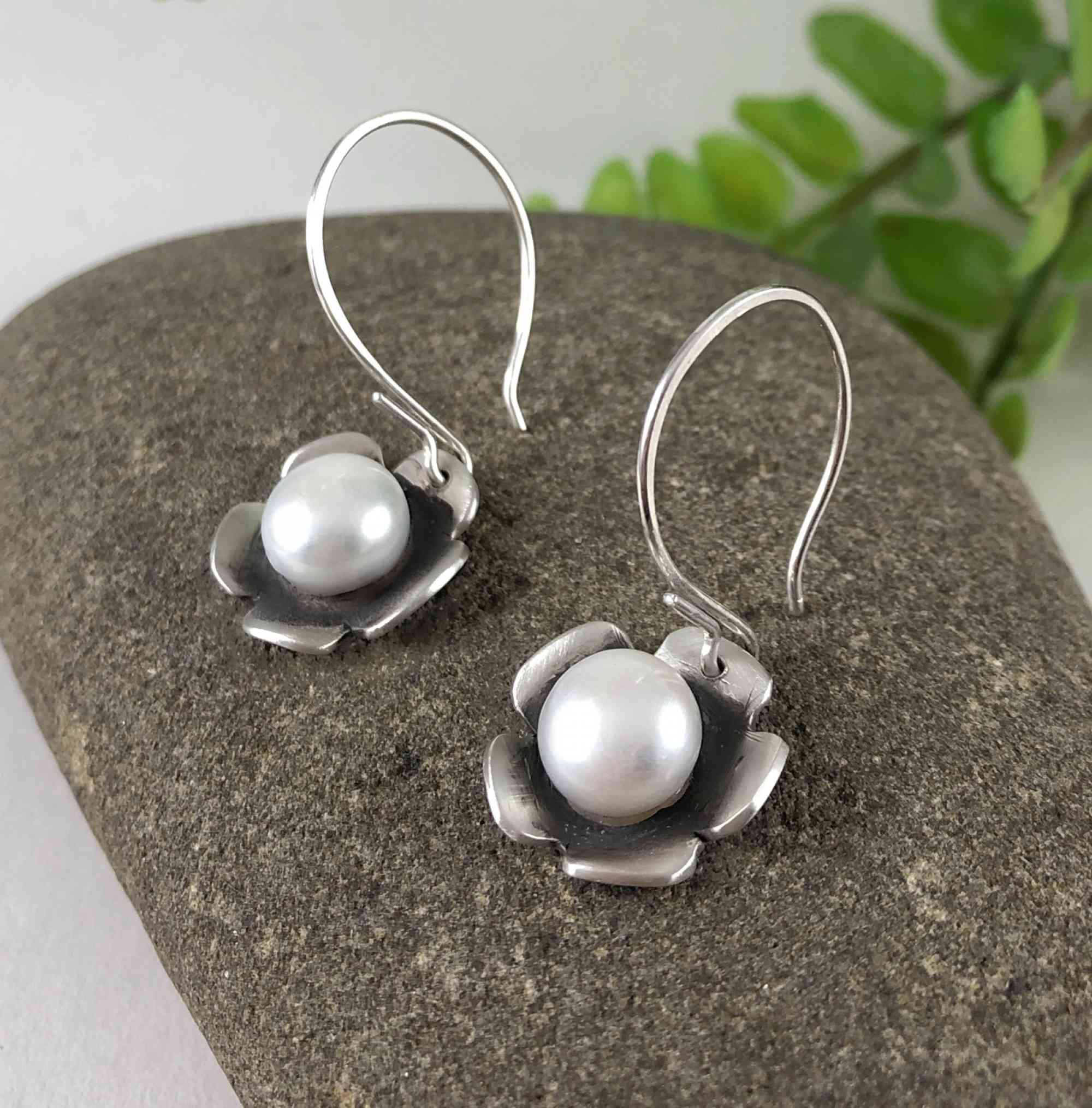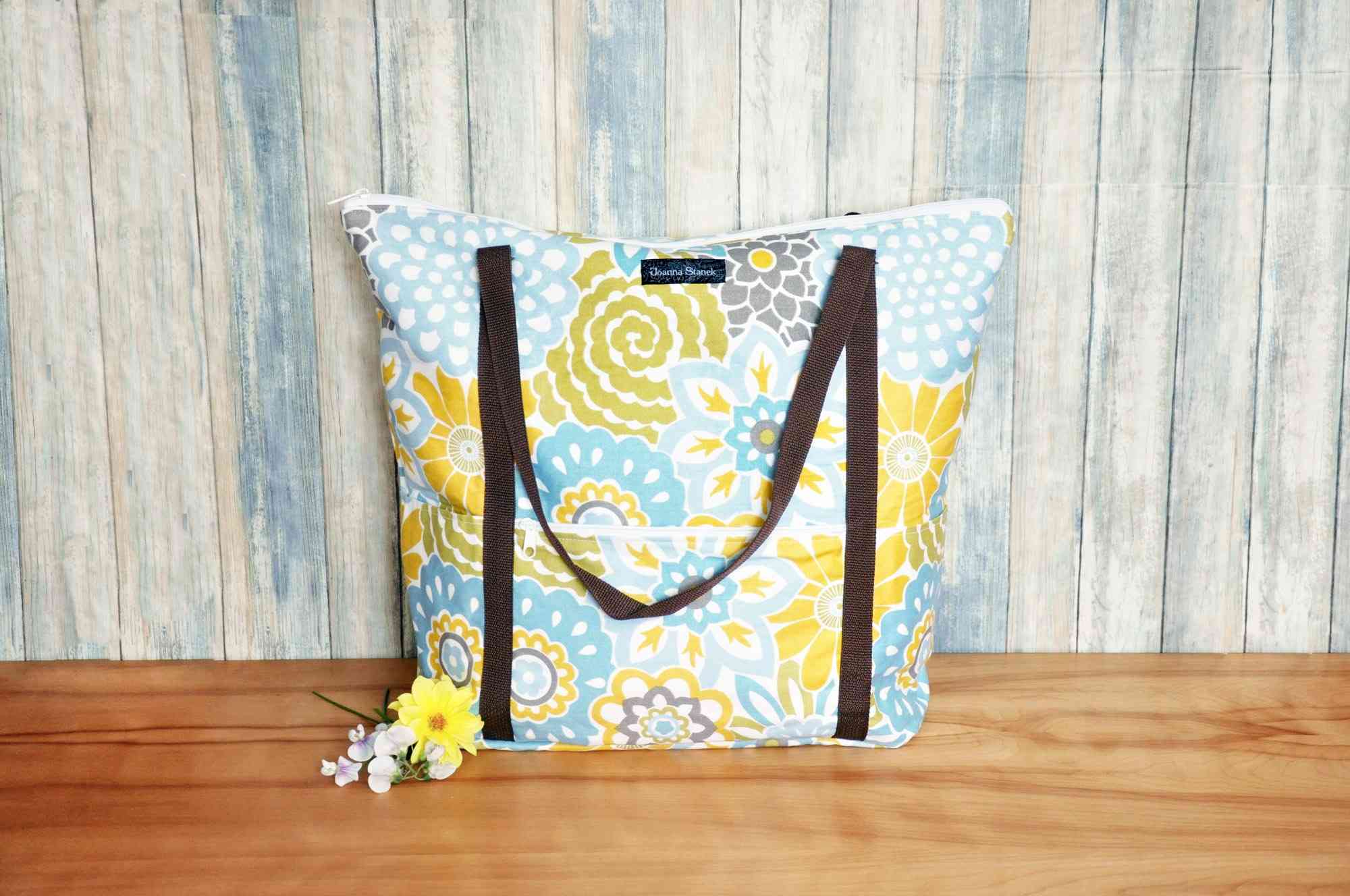 Tucked into Bellefonte's historic downtown, Art a la Carte showcases the work of over 30 local artists in its gallery gift shop. It's the perfect spot if you're looking for a unique gift or something Happy Valley-made to take home for yourself.
It's a small space, but there's a lot to see: beautiful jewelry, ceramics, glass, wood, paintings and pastels, purses and accessories, fiber including quilting, weaving and wool felt and more. Many of the pieces are made by artists you'll recognize from People's Choice and the Central Pennsylvania Festival of the Arts and smaller boutique artists who are exclusive to the Art a la Carte gallery.
Artist-owner Elizabeth Hay has curated an offering of work that ranges from fun to functional to fanciful. She personally selects the gallery's inventory, focusing on finding fresh, quality work that you'll want to take home and cherish, or give as special gifts.
Art a la Carte also offers classes, inviting local artists to teach on-site. The classes are all introductory level, and the shop encourages visitors to jump in and try a new technique. Upcoming classes include pastels, various jewelry classes and wet felting, with others in the works. Many are offered Saturdays and others on weekday evenings. Information and registration are available online.
Belle Mercantile, 135 S. Spring Street, Bellefonte
BelleMercantile.com
Local handmade, artisan, vintage, food and beverages
Stained glass, pottery and ceramics, jewelry, apparel, candles, soaps and lotions, vintage items
Sauces, baked goods, honey, craft sodas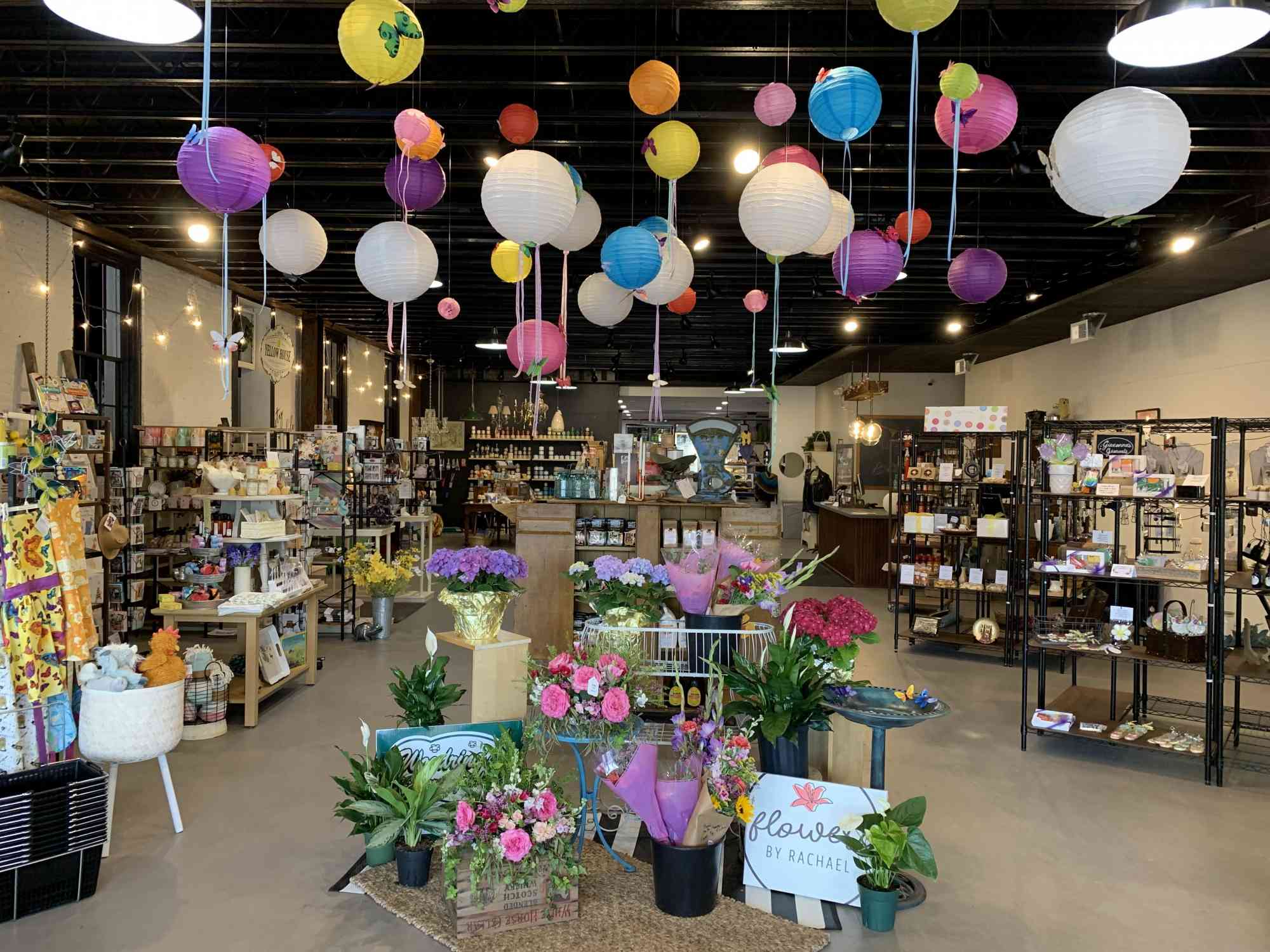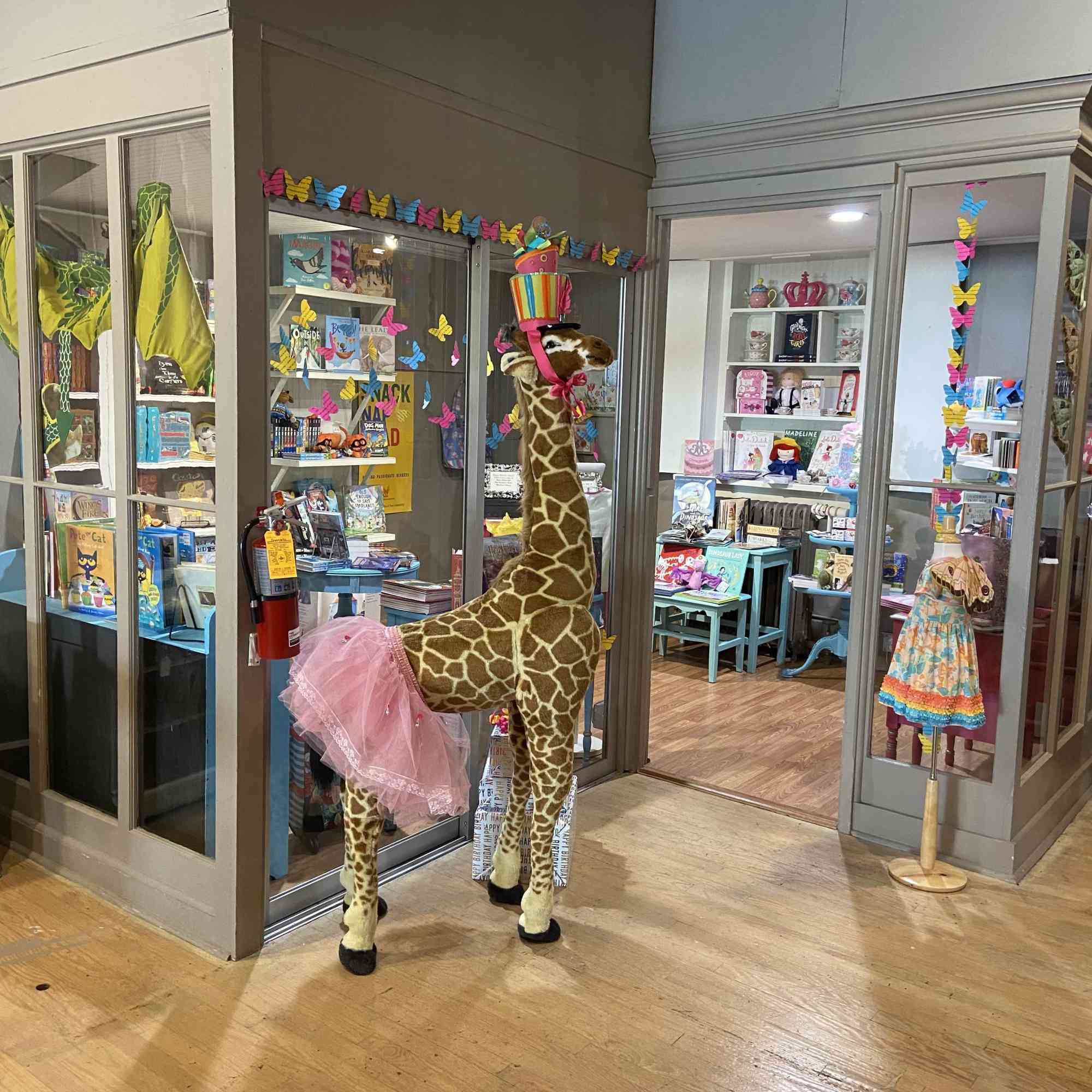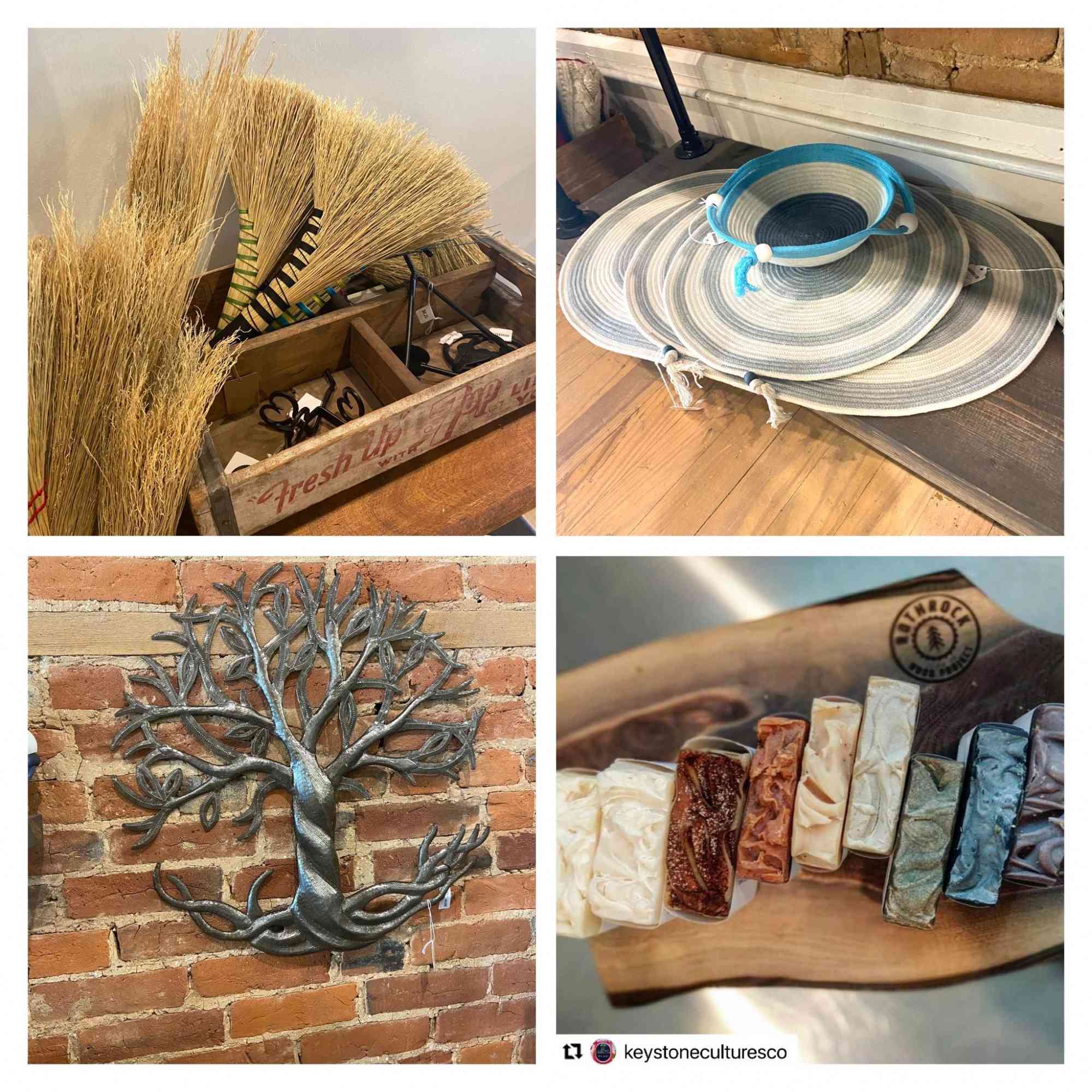 A 15-month renovation of the former 142-year location of Brackbill's furniture (1848-1990!) has given Bellefonte and visitors a gift in the form of Belle Mercantile. The large, four-room space features a curated marketplace that husband and wife team Brian Bonner and Andrea Skirpan describe as "juried craft show meets farmers market" where there's something new every week.
Belle Mercantile opened in September 2020, welcoming customers through mask requirements and capacity restrictions, thanks to a dedicated group of vendors who signed on. COVID didn't stop shoppers, especially during the holidays, which is no surprise: among the unique vendor offerings, you're guaranteed to find the perfect gift for literally anyone, including kiddos and pets. Penn Staters will love Happy Valley-themed items like etched glassware with featuring a map of downtown State College or mugs, ornaments, bowls and platters from Lion Paw Pottery. Handmade brooms and home décor, including beautiful seasonal wreaths and hand-painted signs are among the popular items, along with jewelry, stained glass and knitted accessories.
If you like taking a little of Happy Valley home, there's a big collection of local food items, from sauces and dressings to cookies, breads, local honey and the popular Happy Valley Pickles. The shop also offers a cooler with fun craft sodas. be