"Life is unpredictable in the best ways:" Teresa Mull on being rooted, and then replanted, in Philipsburg
Writer Teresa Mull started out here in Happy Valley — even growing up in the house that Philipsburg's founder, Hardman Philips, built — before heading off to Dallas, Texas and Rome, Italy, and jobs in Washington, D.C. and Teton Valley, Idaho. And then, she got homesick.
We talked to her about why she's made Happy Valley her permanent home, her insider picks for culture and fun, and what every Happy Valley visitor has got to try. Read on!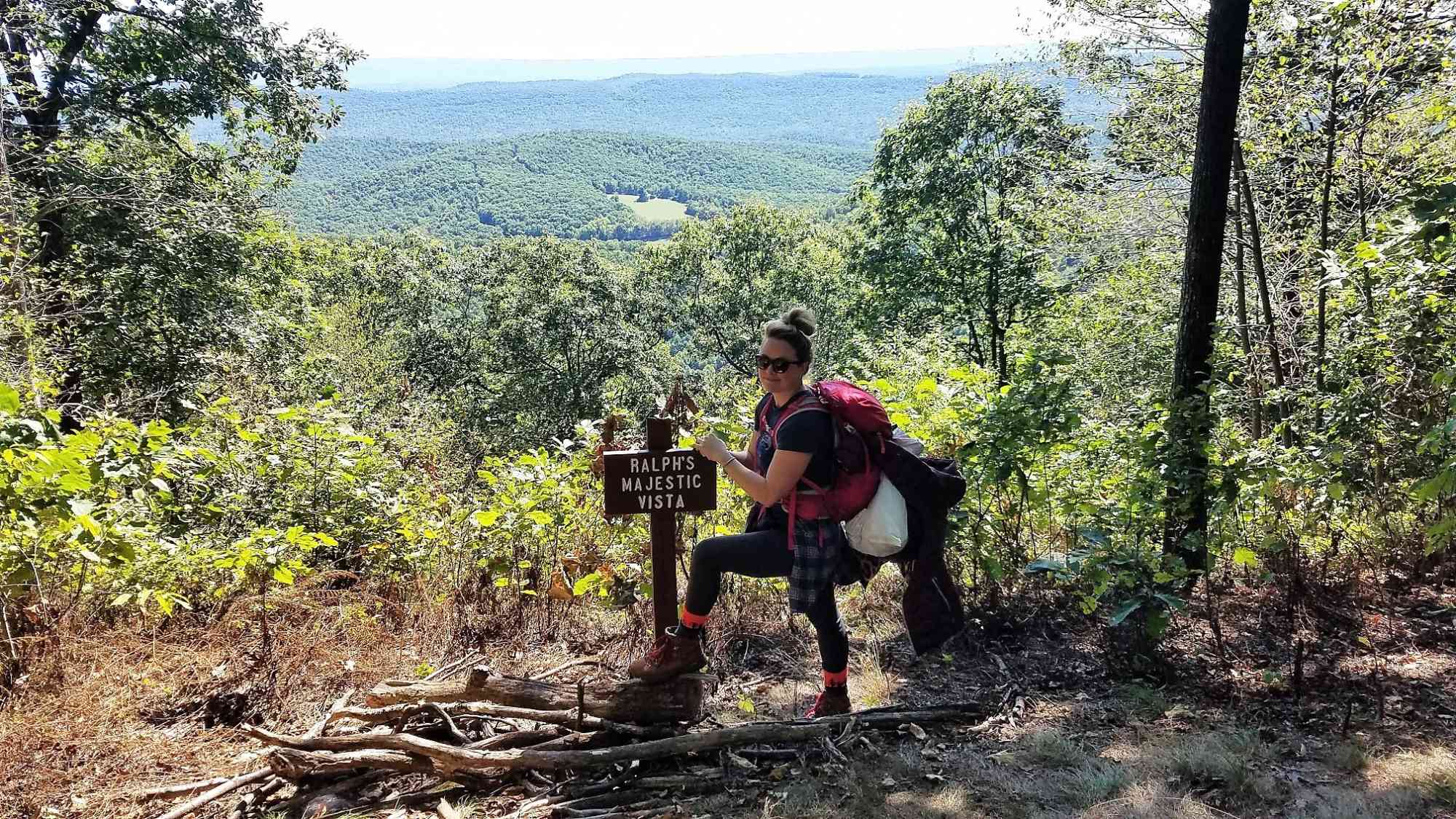 What's your Happy Valley story?
After being out of the area for several years, I was blessed to get a job that allowed me to work remotely and moved back to Philipsburg with plans to "regroup" for a month or so before setting my sights on my next move. That was more than three years ago.
I never planned to make Philipsburg my permanent home, but I'm now a property owner here, I'm editor of the Philipsburg Journal, President of the Philipsburg Historical Foundation, a member of the Philipsburg Revitalization Corporation, and now I've been given the opportunity to share my story with the HVAB as a local involved in my community! Life is unpredictable in the best way sometimes.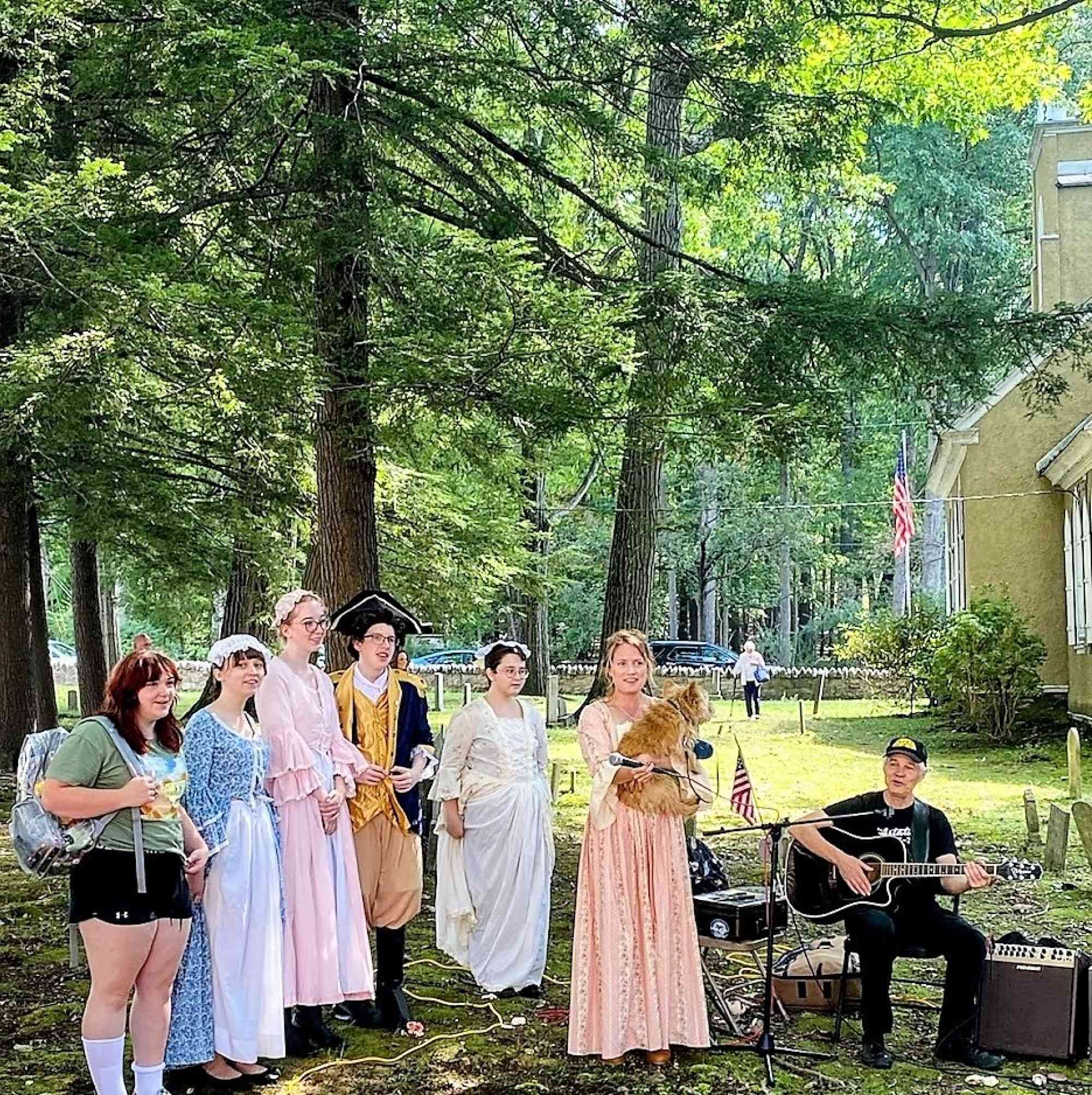 Can you tell me about some of the places that have a lot of meaning for you in Happy Valley?
Black Moshannon State Park is definitely one of my favorite spots in Happy Valley. As a Philipsburger, I refer to it as "our backyard wilderness," because it's only about 12 minutes from town. It's so accessible, yet every time I'm there, I marvel at how quiet and wild it feels. Sometimes it's nice to visit a place with no cellphone service!
What I also love about "Blackie" is that it's not so big as to be overwhelming, yet it's expansive enough to offer every type of outdoor recreational activity you could want – wonderful hiking and biking trails, cabins to rent, kayaks and canoes in the summer, and lots of snow for snowmobiling and skiing in the winter. There are also a variety of activities and educational opportunities happening there constantly.
The Rowland Theatre in downtown Philipsburg is another favorite place. It's a miracle that the Rowland, which celebrated its 100th birthday in 2017, has survived. It's a majestic theatre that always gives me an enchanted feeling of Old Hollywood glamour when I step inside. It's truly the gem of downtown Philipsburg and I am so grateful to the volunteers who ensure its survival.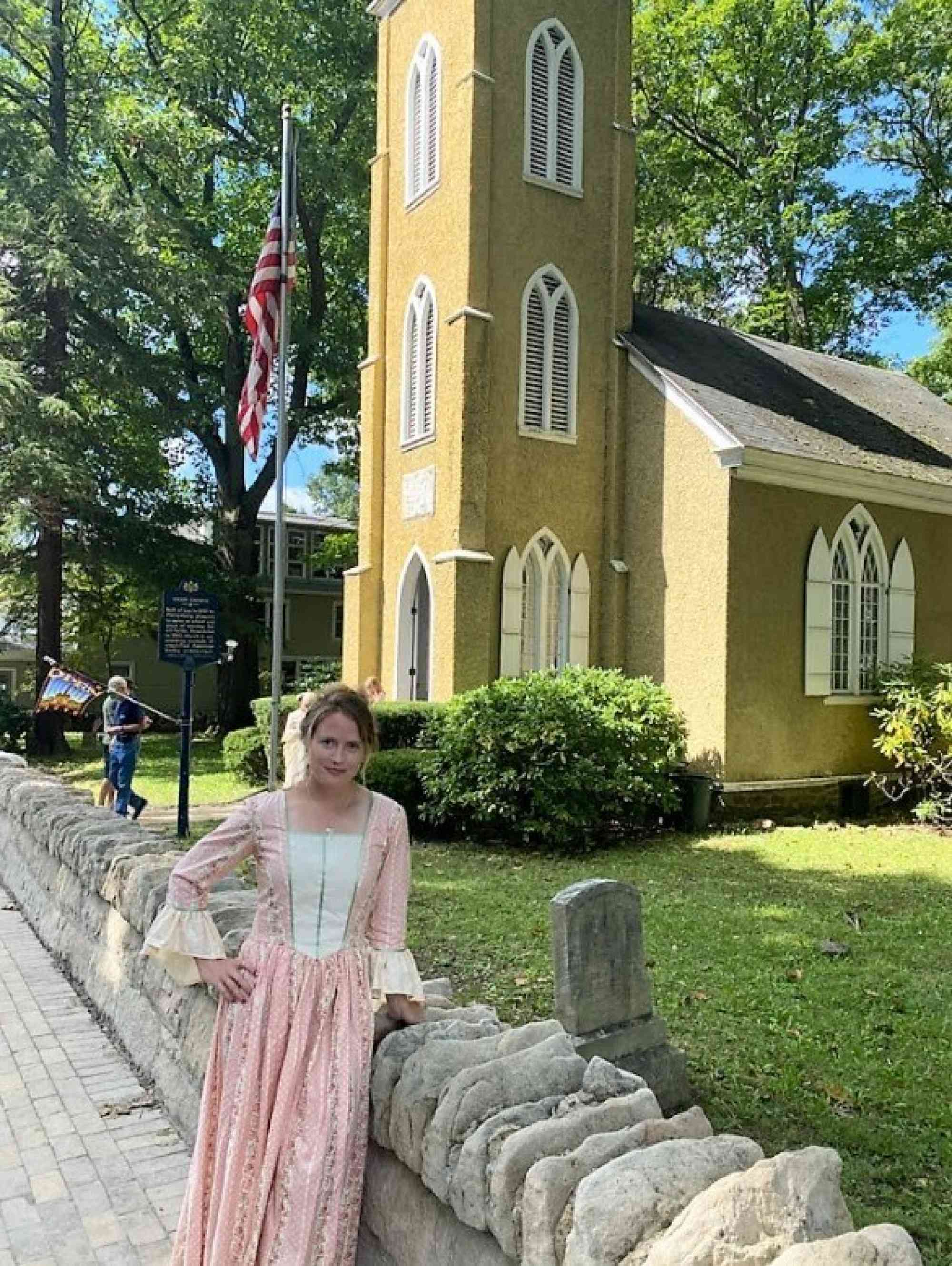 My other favorite Philipsburg haunt is the Old Union "Mud" Church. It was built around 1820 to serve as a meeting house, school, and church for the town's pioneers – many of whom are buried in the church yard. The Mud Church is quaint and darling to look at, its history is rich and fascinating, and it stands as a quiet refuge along a busy thoroughfare to remind us of the hard work and sacrifices our ancestors endured to give us the bustling town we enjoy today. A retreat to the Mud Church and a stroll amongst the beautifully inscribed headstones is always a restorative experience for me.
What's one off-the-beaten path thing that you love about Happy Valley?
The Launchpad is a new performing arts and music venue in Philipsburg. Shawn Inlow just wanted a place where his band ("Stoneman") could play, but he got a little carried away, and now our entire town is benefiting from his mad genius! Shawn has transformed the space above Poppy's Café on Second Street into this quirky, colorful, fun space that simply emits creativity. People are always remarking that it feels like an artist's loft in Brooklyn right in the heart of downtown Philipsburg.
It's inexpensive ($10 a person, $15 for a couple) for top-notch entertainment, BYOB (so you always get exactly what you want to drink!) with chilled glass and refrigeration service, and there's food to purchase from Poppy's downstairs.
What's something every visitor should see (or eat, or experience) while they are here?
A day trip to Philipsburg, of course!
Start with breakfast at the American Diner – a trip back in time to the quintessential roadside eatery.
Walk around town: the Philipsburg Historical Foundation just released a Historic Walking Tour highlighting the stories behind the notable structures on our three oldest, most well-traveled, and charming streets.
Stop by Brown Dog Catering and stock up on some coffee and to-go goodies for a picnic at Cold Stream Dam.
Enjoy the trails that surround the Dam and explore the beauty of Cold Stream into the forest that borders town.
Stop by the We Are Inn for some Creamery Ice Cream and/or THE best Caesar Salad you've ever had in your life, or have lunch at Poppy's Café downtown (where the locals eat!).
Do some shopping on Front Street at Thieves Market, Shindig Alley, C&C Tropical Pet Store, and Rothrock's Clothing Store.
Then enjoy some pizza or Chinese food from Brother's, Sarina's, Hi-Way, or Main Won, or a drink at the We Are Inn before heading to the Rowland Theatre for a movie or a show at the Launchpad!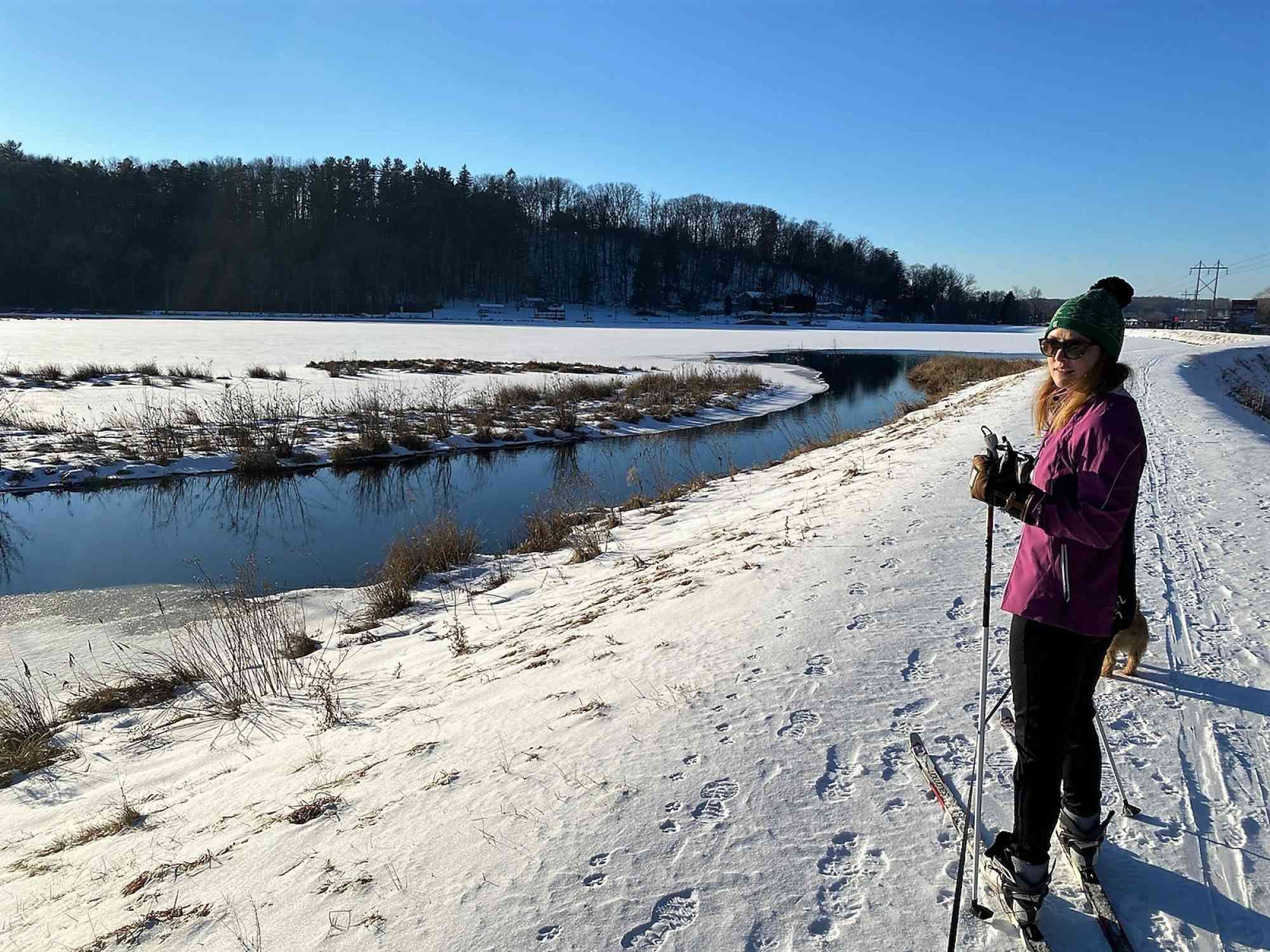 What makes Happy Valley so unique?
I'd describe myself as a semi-feral girl, and for me, Happy Valley has "just enough culture."
This place offers something for everyone. I love that I can attend a Penn State tailgate with 100,000 other Nittany Lion fans, then drive 15 minutes and be completely alone with 100,000 evergreen trees in Rothrock State Forest.
I can enjoy an exquisite meal and nightlife and antiquing in downtown Bellefonte, then get up early to fly-fish in serenity on Spring Creek or take a scenic tour of the old farms that nestle amongst our picturesque mountains.
Happy Valley has it all: you're never too far from civilization, yet always close enough to nature to revive your soul at a moment's notice!