Local Historia Makes Connecting with History Easy
It's common to take your homeland and its fascinating history for granted. Walking past the same buildings, driving by landmarks over and over on your way to and from school and work — things tend just to become part of the landscape.
But Matt Maris isn't from Happy Valley, and that may be part of why he's so enthusiastic about local history and devoted to bringing our rich past to life — even, or maybe especially — to locals.
Maris operates Local Historia along with partner (and fellow school teacher ) Dustin Elder. Local Historia is an educational platform that focuses on "engaging content, walking tours, and other unique experiences," including "History Pub" — an evening of cocktails and historical conversation at Big Springs Spirits, and an annual "Spooky Speakeasy," with ghost stories at the Gamble Mill.

HVAB caught up with Maris to learn his history (for a change!), that of Local Historia, and more about the organization's very popular, ongoing programming: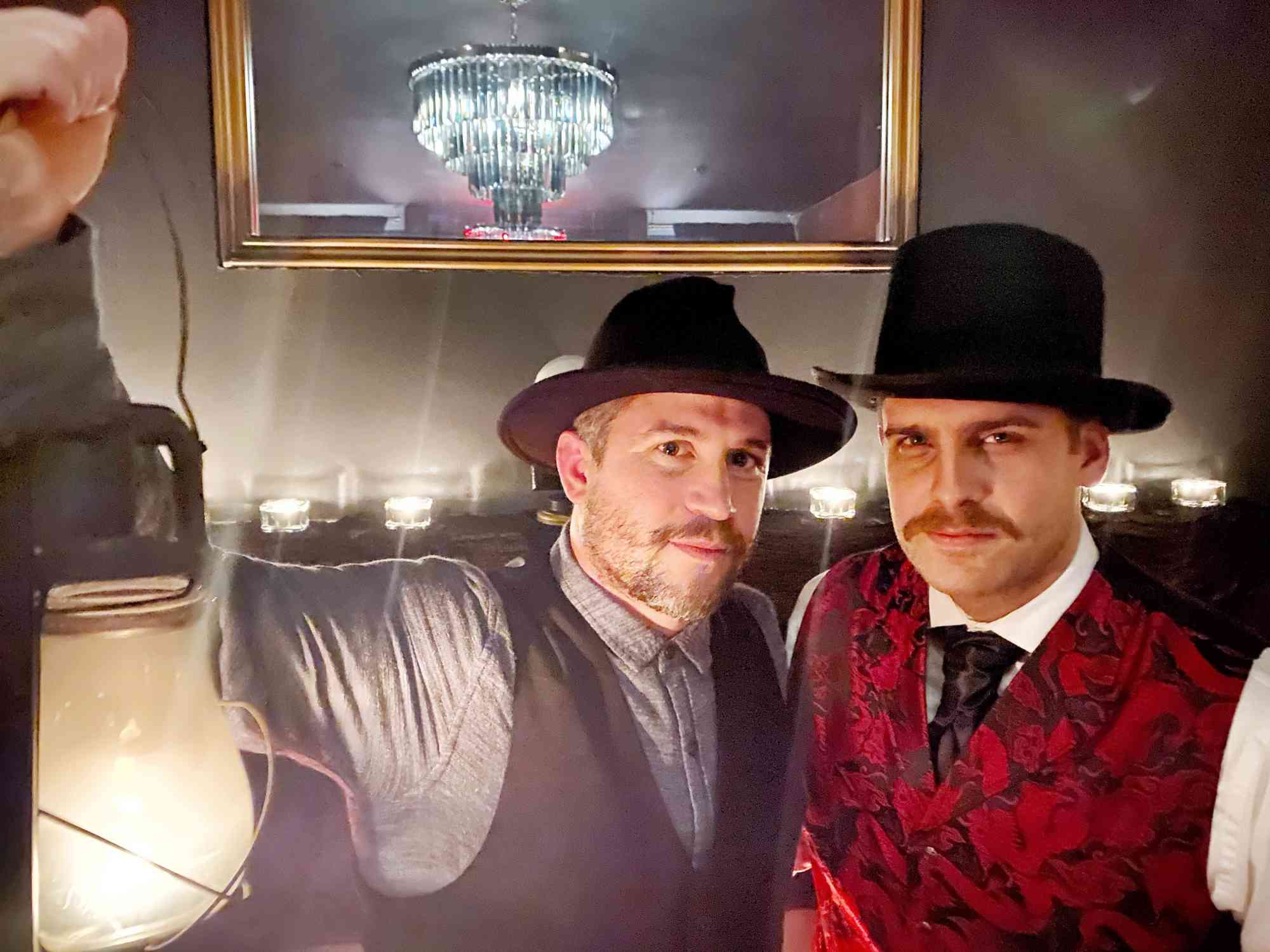 Tell us a little about yourself (please)!
"My journey to Bellefonte is unique. I was not born and raised here, which surprises most people. I'm from North Carolina but ended up at Lock Haven University because of wrestling and to pursue my teaching degree. The beauty and history of Central Pennsylvania bewitched me, and I never wanted to leave. I'm grateful to teach history at Bellefonte Area High School now, and my family and I choose to live here, and love it so much."
What gave you the inspiration to create Local Historia?
"I did an internship for my master's degree in History at the Centre County Library & Historical Museum. That's where I fell in deep. I've always loved history but once I started connecting with local history directly my path became clear, Local Historia was a way for me to express my passion for local history and to approach walking tours in a creative and organized fashion. I love to learn and share local history; simple as that. A songbird is gonna sing."
What are the events you typically host, and what are your goals when you have an event?
Local Historia is a partnership between my friend Dustin Elder and myself. We are both teachers and enjoy curating engaging events and tours that help others connect with local history in creative ways. Walking tours are the heart of what we do, but we mix it up sometimes to keep people on their toes. From ghost story events at the Gamble Mill to WWII themed walking tours in Altoona, we strive to bring new historical experiences to the public where possible. The best way to keep up with our events is via following us on social media.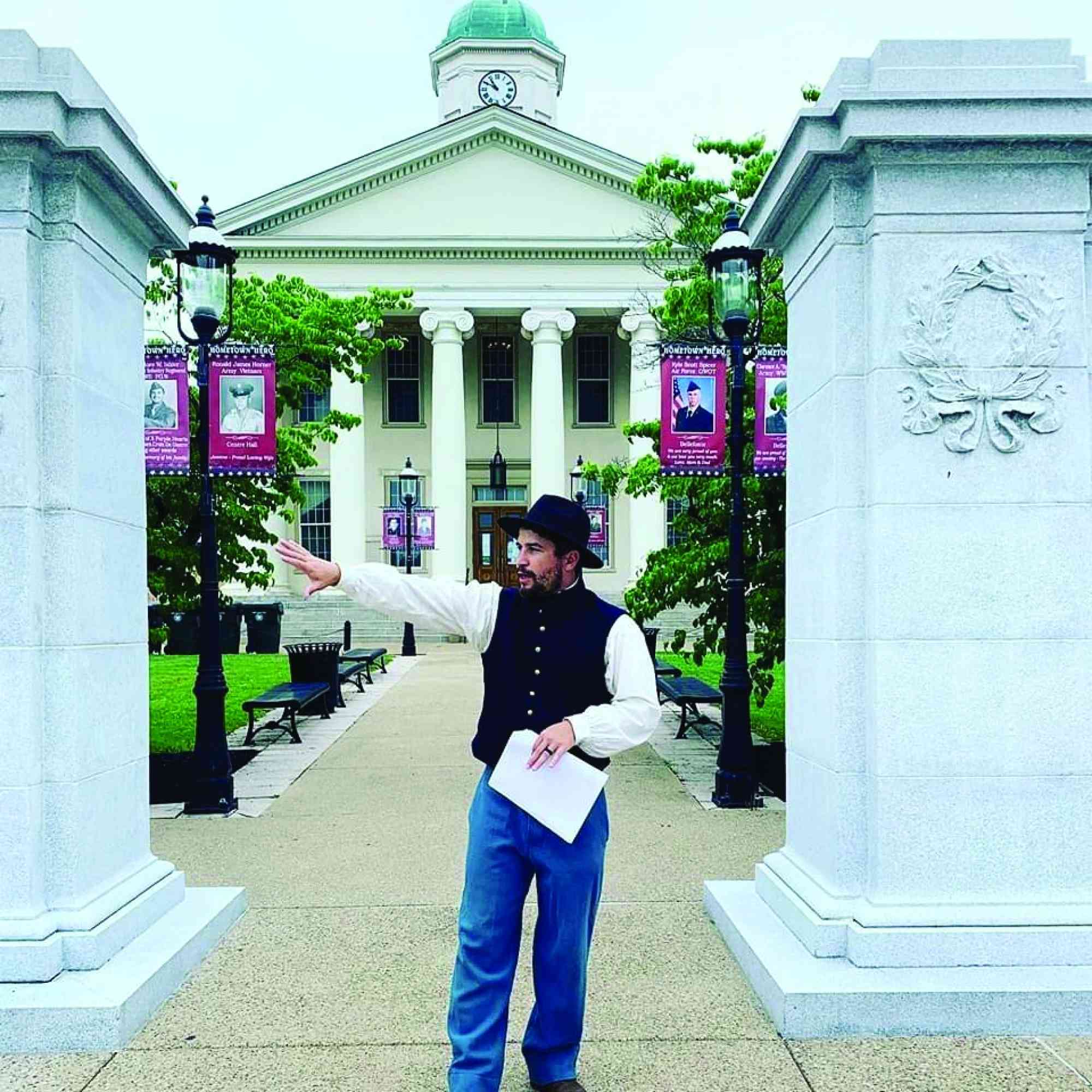 What are some of your favorite historical spots around Happy Valley?
It's the journey of learning more that gets me excited. For example, I love learning about the Air Mail history and recently hiked the James Cleveland trail on Mt. Nittany to his crash site. It's a wonderful and humbling way to experience local history. I always highly recommend Eagle Iron Works and Curtin Village. It's such a great way to learn how iron was made. My new favorite is the Simler House, the folks in Philipsburg have done such a great job bringing history to life there. And its log cabin vibes are so unique. There's plenty to explore and learn in Happy Valley, learning local history is one of the best ways to connect with any community.
How can people learn more about Local Historia and your upcoming events?
Be sure to check out these other great historical spots in Happy Valley:
The Boal Mansion in Boalsburg was home to the Boal family for eight generations, and today still contains "the original furnishings, artwork, and artifacts from around the globe belonging to the original family members." The Columbus Chapel on the estate features "European oil paintings and statues from the 15th through 18h centuries, original vestments of the clergy, and two pieces of the True Cross of Jesus, which were given to the Columbus family in 1817 by the Bishop of Leon in Spain." For more information, visit: https://www.boalmuseum.com/

Matt Maris and Local Historia helped put together the self-guided tour on the Underground Railroad in Bellefonte. The tour is available at tapintohistory.net.