Lucy Rogers: We Have Good People Who Care, And Are Part Of Something
Big Spring Spirits Tasting Room Manager Lucy Rogers has been part of the wine scene in State College since 2003. She started at Harrison's Wine Grill when it was at the Hilton Garden Inn, where she ran weekly wine tastings and wine classes, and moved on to Zola and catering management. When she heard about an opening at a brand new distillery in Bellefonte, she said without hesitation, "I'm on board."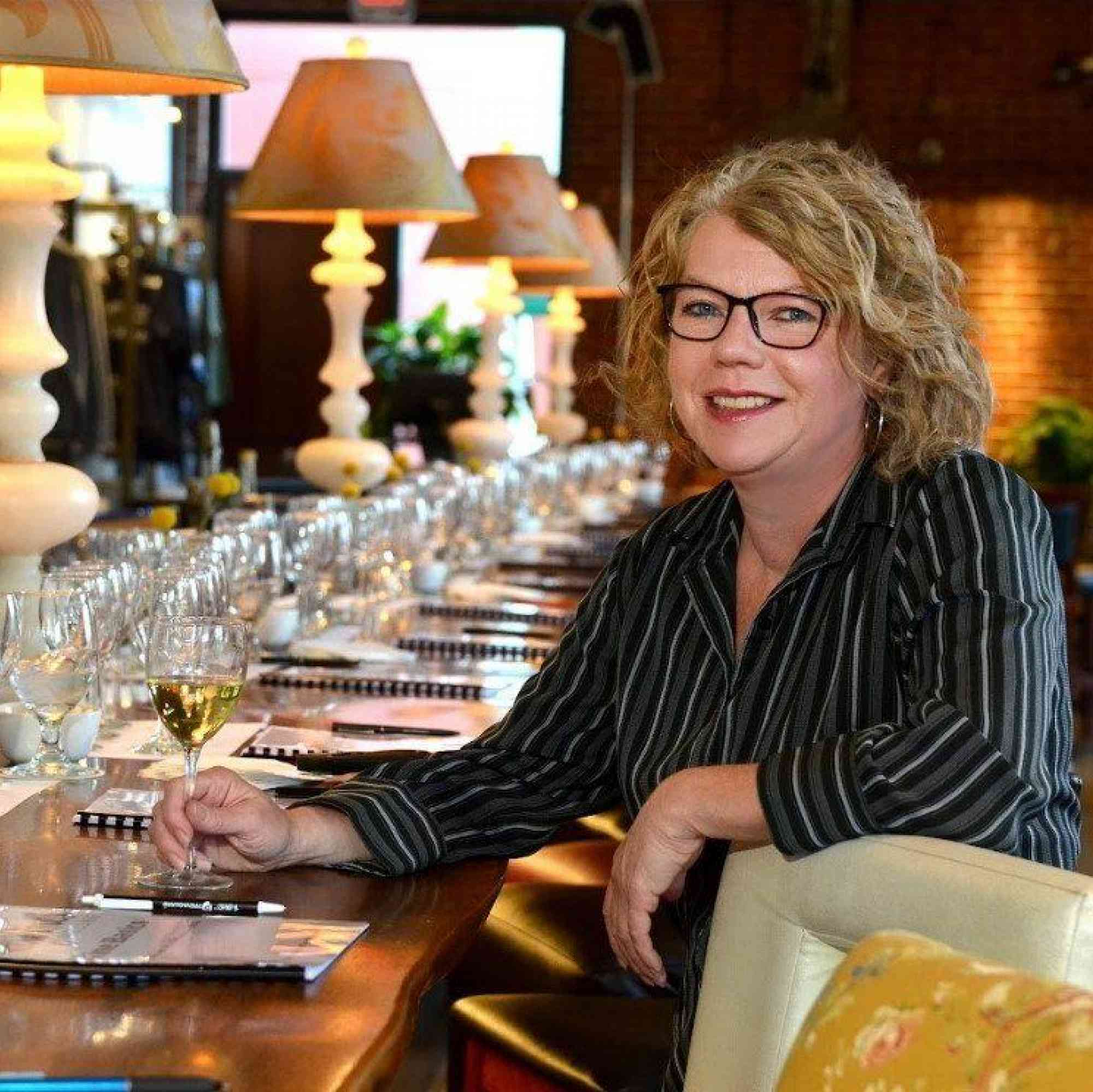 "I've been at Big Spring Spirits since the day it opened, eight years ago," she said. She says that despite her years in hospitality (and specifically wine), whiskey and spirits were brand new to her. "It was exciting to be part of something so new," she said.
What wasn't new? Learning to innovate to produce a stellar tasting experience. "Because we are a distillery, Big Spring Spirits isn't allowed to sell any alcohol that we don't produce. When we first opened, our first spirit produced was vodka. So Brandon Wagner and I created eight cocktails. We learned how to make our own syrups with flavors like mixed berry and coffee to create familiar flavors like Chambord or Kahlua. Today — eight years later — we make 25 of our own syrups, and a 60-cocktail menu that changes seasonally."
One of her favorite innovations is their Manhattan. "To make a Manhattan, you need sweet vermouth, which is made from wine. We don't make wine, so that was a bit of a conundrum. But we found aronia juice, a superfruit indigenous to North America. It's very tannic, and has a wine-like flavor. We use it to make our very own sweet vermouth to use in Manhattans and to make our signature 'Springria.' I actually like ours better than the sweet vermouth more than some of those made the traditional way."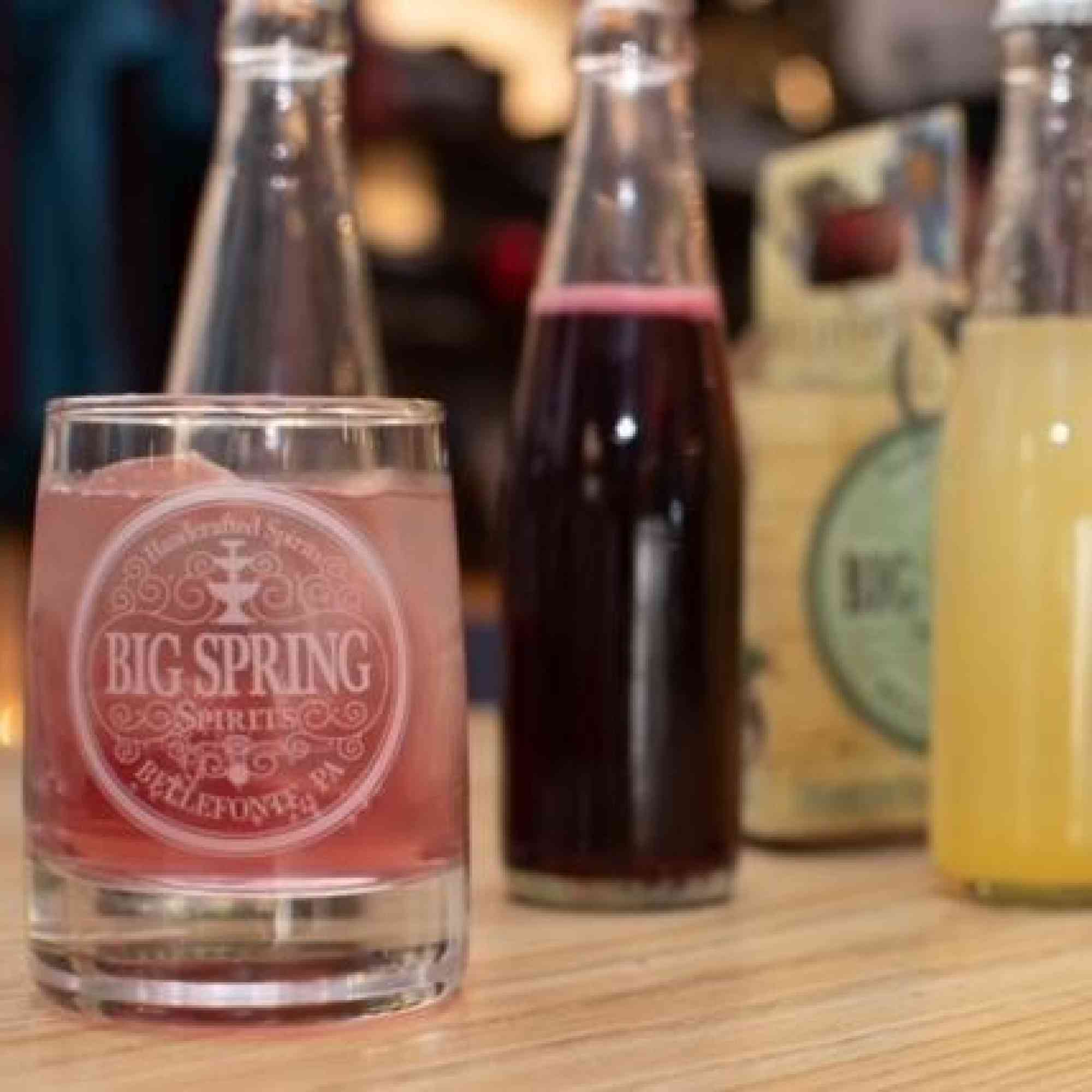 Big Spring Spirits was 'cranking along' on expanding their drink offerings when COVID hit. Lucy said that it looked like they would be shut down, but when state liquor stores closed suddenly, they were perfectly positioned to fill a gap. "We'd always had free shipping and the mechanisms in place to ship." So, overnight, their seating area was turned into an order fulfillment operation, shipping out up to 200 orders a day during the shut-down.
Today, Lucy says that the Tasting Room offers so much more than their signature cocktails. "Coming here is an experience. Some people come in for a single drink, others come for dinner, and some come to play cards at their table."
In addition to serving as the tasting room manager, Lucy and her associate Kate Kenealy have started Wines By the Class, drawing on her vast expertise and love of wine.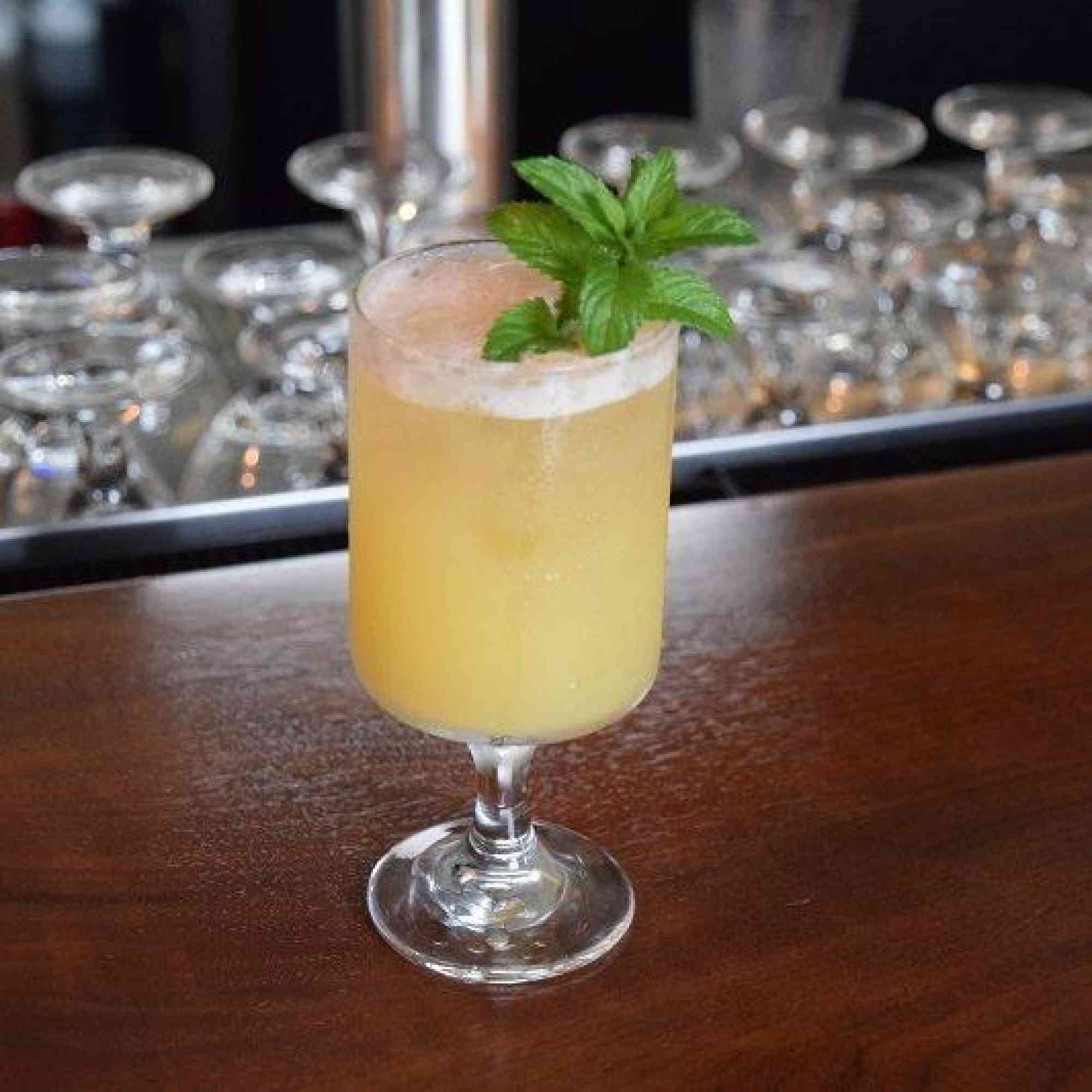 "Before I came to Happy Valley, all of my steps were kind of lateral," she said. "There's been a lot of evolution here for me, and it's been really nice learning."
She says that she works with people who think the same way. "Our staff is so knowledgeable, welcoming and friendly. We have good people who care. They want to be in hospitality — they aren't here because they have to be. They're part of something. Every staff person cares, and we are so grateful for that."