Modern technology and tradition blend in bringing artisan Amish cheese to customers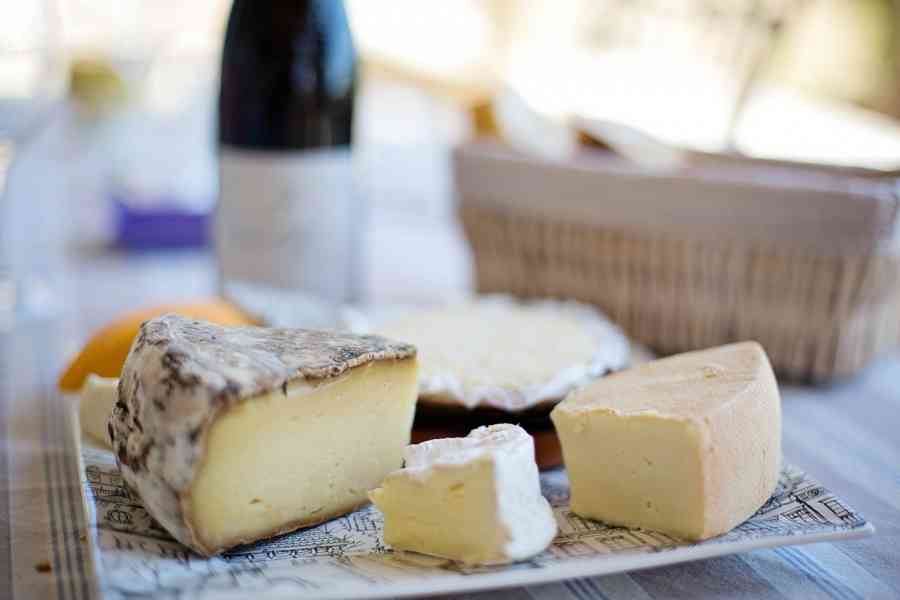 For the past several hundred years, the Amish community in Happy Valley and Pennsylvania have chosen to cleave to traditional ways. They farm without electricity, telephones, tractors, and the mega-machines that have characterized much of modern agriculture. But what happens when a pandemic disrupts traditional markets? This is exactly the situation faced by Goot Essa, LLC, an Amish company producing cave-aged, gourmet cheeses in the Happy Valley community of Howard. Goot Essa's primary markets consist of wineries, restaurants, and specialty shops locally and along the East Coast, where the high quality of the cheese is valued and appreciated. So, when businesses were shut down due to COVID-19, these markets were lost, putting not only Goot Essa, but the local Amish community, at risk.
Introducing...www.Gootessacheese.com
The problem became: How do traditional Amish craftspeople reach their market? It was obvious that this 21st century problem needed a 21st century solution. With more and more people shopping electronically, the answer seemed to be Internet marketing. In what was a bold move for the Amish community, owner John Esh, Jr. decided to engage Bellefonte-based 3twenty9 Design to produce a website that would allow individuals to order their cheeses, gift baskets, and condiments from the comfort of their own home.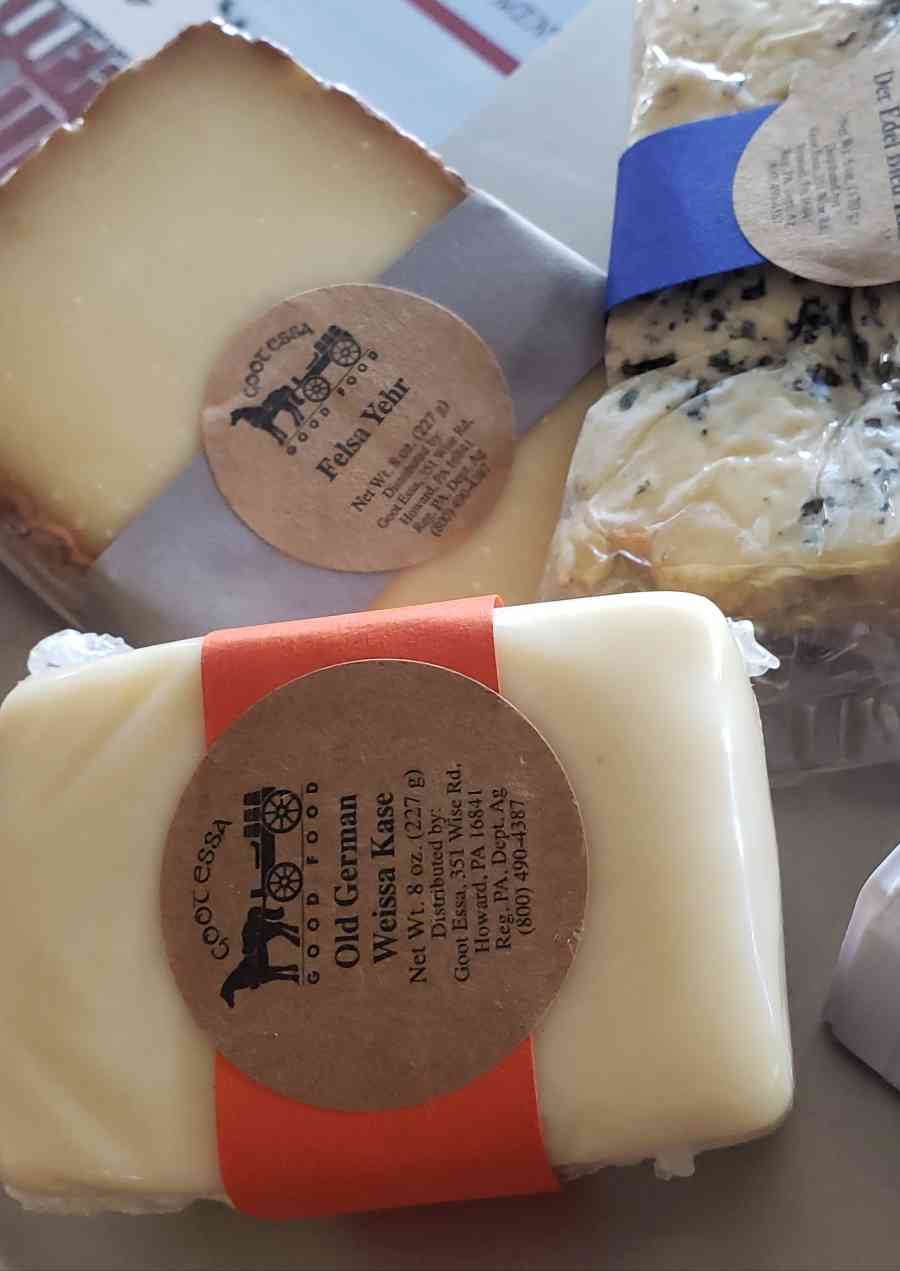 The Esh family also wanted their online customers to try some traditional Amish dishes made from Goot Essa cheese, which usually happened as a way of business for the company. This led to a recipe section on the new website, where customers can download recipes and share some of their own favorites as well. Of course, this all needed to be done without changing traditional family and community values.
Modern website reflects traditional way of life
The Amish families did not want outside influences to interfere with their family meals and respect for the sabbath, for instance.
"We feel 3twenty9 Design has done a good job of putting together a modern website that still reflects our lifestyle," Esh said.
Clarity of product presentation and ease of use were the primary priorities for the Goot Essa website.
"We are hopeful of continuing the individual service to our clients, do it in a socially responsible way, and yet still support our individual farm families that supply our milk and foods," he added.

The new website allows clients in all 50 states to purchase from the comfort of their own home and have authentic Happy Valley Amish cheese shipped directly to them.
Visitors are also welcome at the Goot Essa cheese shop, which is open every day except Sunday, and is located at 351 Wise Road in Howard. Cheese, fudge, apple butter and other Amish specialties are available for sale. If you are lucky, you might also get to see the cheesemaking in progress.
Goot Essa is also available at popular Happy Valley farm stores Tait Farm Harvest Shop and Way Fruit Farm, among others. Many dining establishments, including Otto's Pub & Brewery and the Hublersburg Inn also use Goot Essa cheese in developing their menus.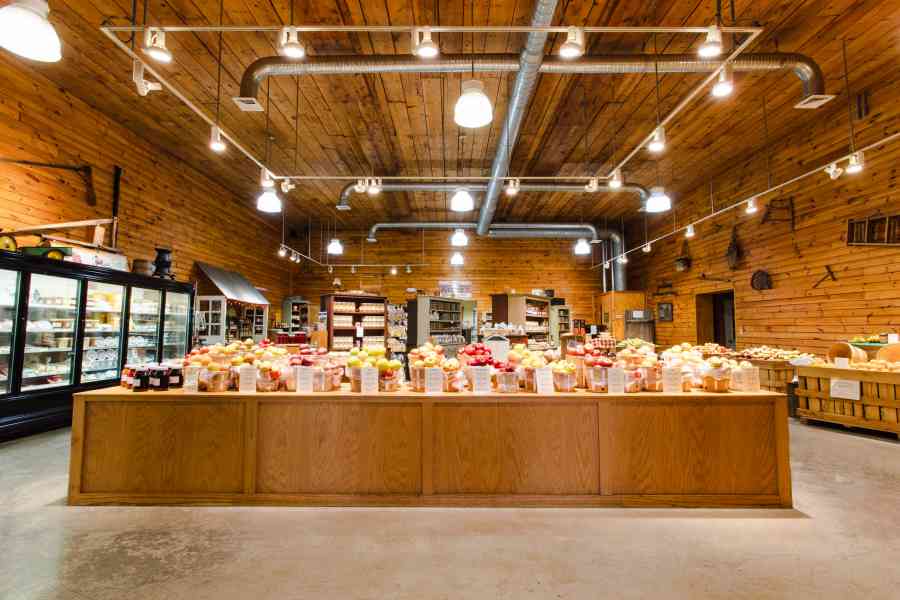 About Goot Essa
In addition to running Goot Essa LLC, the Esh family milks 75 cows and farms 80 acres. John and Anna Mary, his wife, have nine children, with all but two involved in the Goot Essa business. Goot Essa buys milk from four other Amish families, and markets craft and food products from six other Amish families—all supporting the mission of Goot Essa, which is keeping Amish family farms in business for the future.