FRESH & Inside the Frames
In collaboration with students, artists, and student-curators, HUB-Robeson Galleries are hosting two student led exhibitions in the HUB-Robeson Center. The exhibitions, titled FRESH and Inside the Frames, exemplify the beauty of personhood and evoke powerful sentiments of self-identity and perception.
Curated by Alix Gaytan and Megan Gottfried, both current Masters of Fine Art candidates in the School of Visual Arts, FRESH invites viewers to look for what makes someone unique as an individual and to celebrate each person's journey. This exhibition consciously focuses on work by emerging artists seeking their own voices through boldness and color. Highlighting self-discovery and identity through sculpture, painting, and quilt making in order to create an open space for personal narratives, FRESH features works by Harrison Boden, Emily Furr, and Sydney Lee.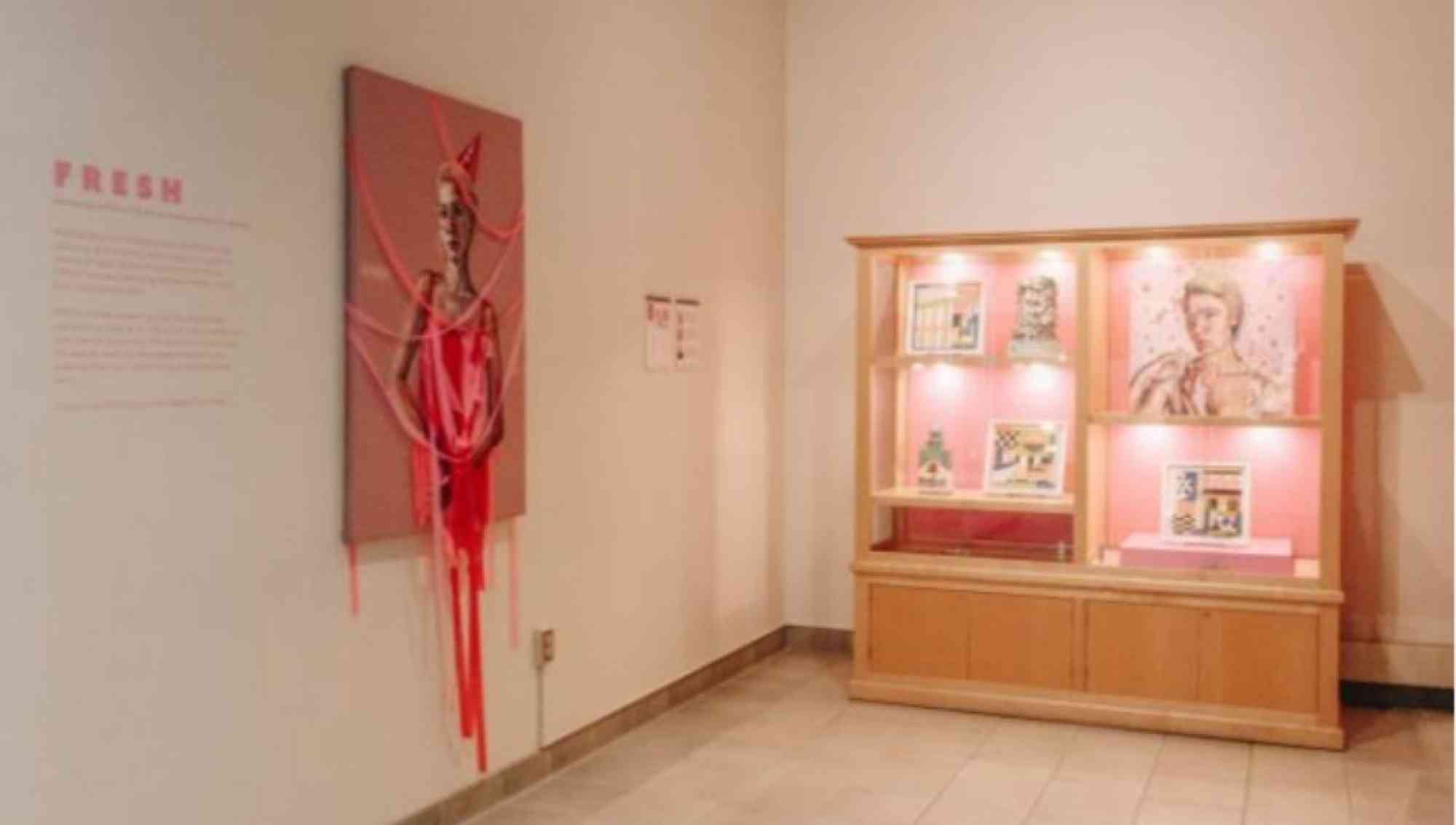 Harrison Boden is a queer, interdisciplinary ceramics artist who creates multimedia sculptures that examine the ideals of traditional masculine and feminine esthetics. His art addresses the pressures of being physically and mentally abstracted within the constraints of gender normative expectations. Emily Furr explores themes of femininity and identity through playful colors and everyday objects. Her works in FRESH illuminate her embracement of self and her commitment to creativity. Sydney Lee provides an examination of the physical world through her craft practice. Being a 7th generation quilt maker and fiber artist, her quilts on display in FRESH offer a view of the modern world through the lens of quilt making. Longer artist biographies are on view with the exhibition.
Inside the Frames tackles the intricacies of body image and disordered eating. Art history students Sidan Chen and Emily Tse co-curated the exhibition out of their Curator's Workshop course (ART 477 taught by Lindsey Landfried, Curator and Senior Gallery Manager, HUB Robeson Galleries) to address the anxieties surrounding these intricacies, and to promote body positivity and acceptance. Works on view by artists Harrison Boden, Megan Gottfried, Shaobo Liu, Jo Megas, Ronan Shaw, and Mengzi Xu.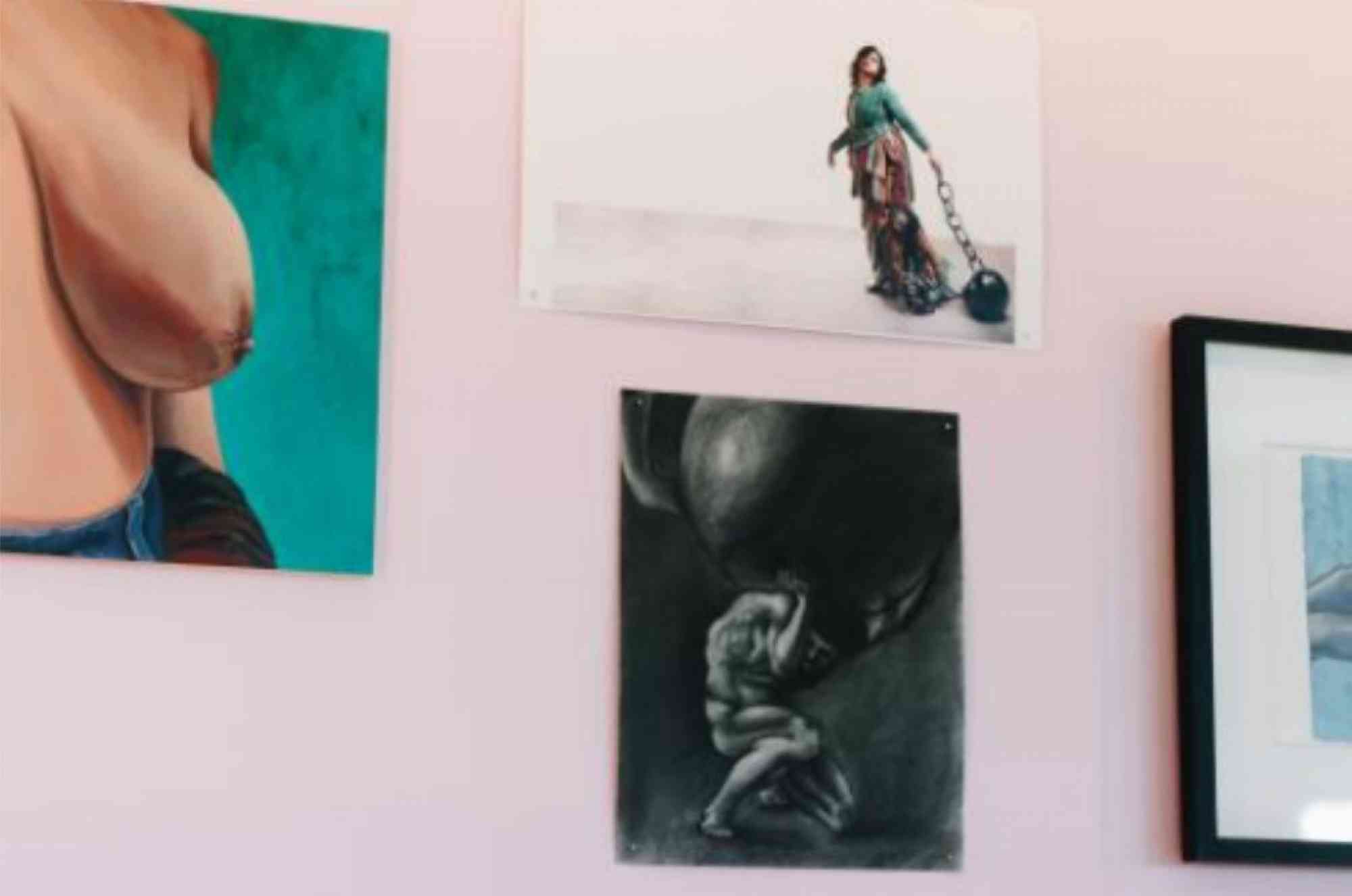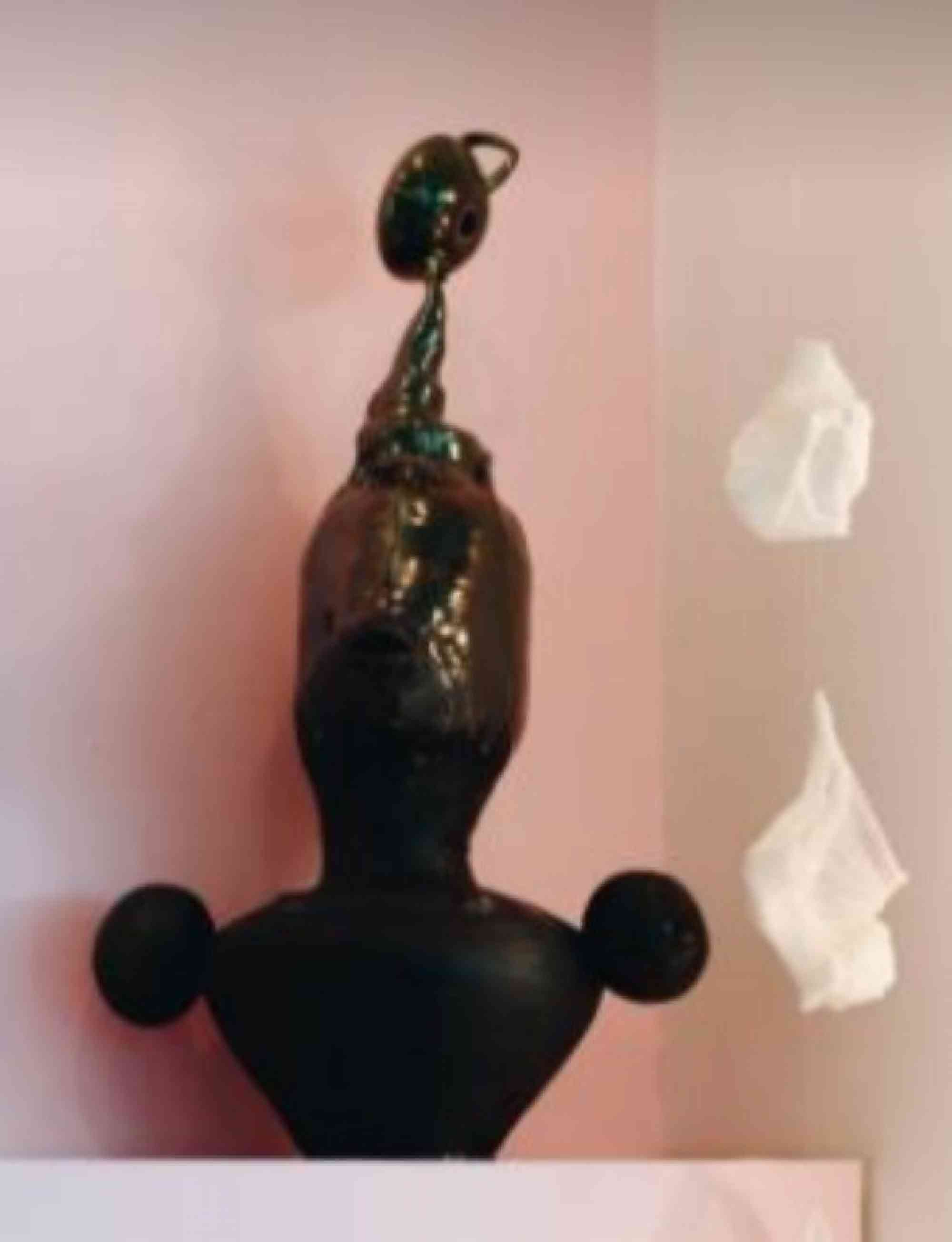 In combating the volume of physical criticisms that exist in everyday society and culture, each of these artists celebrate the positive energy and natural beauty of the human body, and reveal moments of anxiety with careful consideration. Chen and Tse invited exhibiting artists from the Penn State community to acknowledge that these anxieties affect more people in one's immediate community than expected.
Chen and Tse kept the sensitivity of their chosen subject matter in mind while preparing for the exhibition — "As this is a delicate subject, we do not want to create an intimidating atmosphere for our audience. We invited artists with more student/campus-oriented backgrounds to acknowledge that this is an anxiety that happens to people around you more commonly than anticipated."
FRESH and Inside the Frames will be on display from November 17 2021, to May 17, 2022.
The HUB-Robeson Center is open 24/7 and the HUB Gallery is open daily from 10 a.m. to 6 p.m. HUB-Robeson Galleries' exhibitions and programs are always, free for all.
Contact the HUB-Robeson Galleries at 814-865-2563 or visit studentaffairs.psu.edu/hub/art-galleries for more information on these and other exhibitions. Keep up to date with HUB-Robeson Galleries by signing up for the Listserv or follow on Instagram @hubrobesongalleries.

Contact: Lindsey Landfried, Curator and Senior Gallery Manager, HUB-Robeson Galleries (814) 863-0815, lll166@psu.edu