Old (and new) barn charm is plentiful in Happy Valley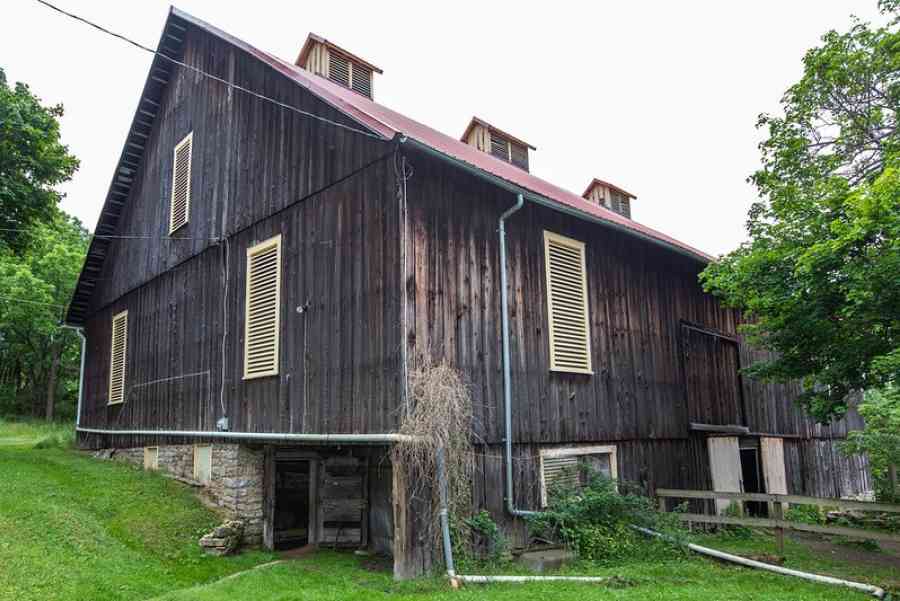 Agriculture is deeply embedded in Centre County's heritage, and is a vital part of the local economy today. Signs of Happy Valley's agricultural roots are all around – from Penn State University, which was chartered as the Farmer's High School in 1855, to the beautiful farmland throughout our many picturesque valleys. Nowhere is this heritage more evident than in the impressive inventory of barns that dot the landscape. If you are inspired by old (and new) barns, you'll find some amazing examples in Happy Valley. When exploring the area, be on the lookout for these gems.
Modern barn gives nods to the past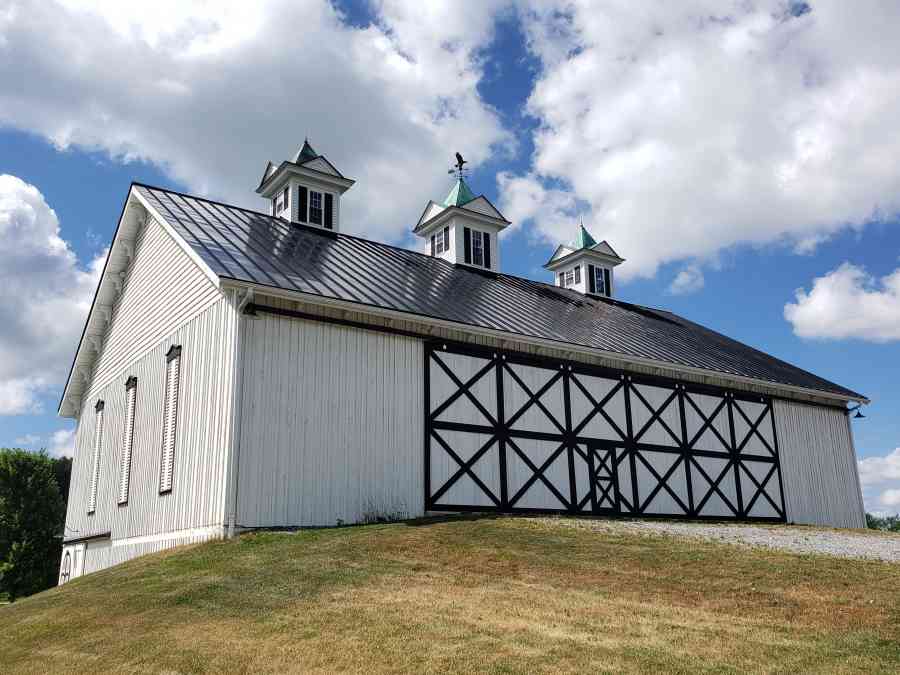 Owners Michael and Torie Houseknecht borrowed from the past to build this remarkable barn, which was completed in 2018 after a two-year building process. The barn is located on West Gatesburg Road.
When the original 1800s barn on the property burned in 2016, Michael began work on the ornate 10,000 square-foot bank barn that stands today. He didn't just set out to replace the structure, however. The Houseknechts took inspiration from barn styles discovered on their travels throughout the state, incorporating their favorite features into the new build. As an industrial engineer, Michael also studied the strengths and weaknesses of historic barn designs to determine what held up best over time – and what would support the weight of the massive 4,100-pound center cupola and weathervane featuring a 3-foot- high eagle. He personally cut down the nearly 300 Ash, White Oak and Hemlock trees needed to build the barn, and skidded and milled the lumber himself. Stained glass windows from old churches grace the ground level, as does a beautiful painted antique wooden door. The result of this labor of love is a work of art that looks like it has been standing on the property all along.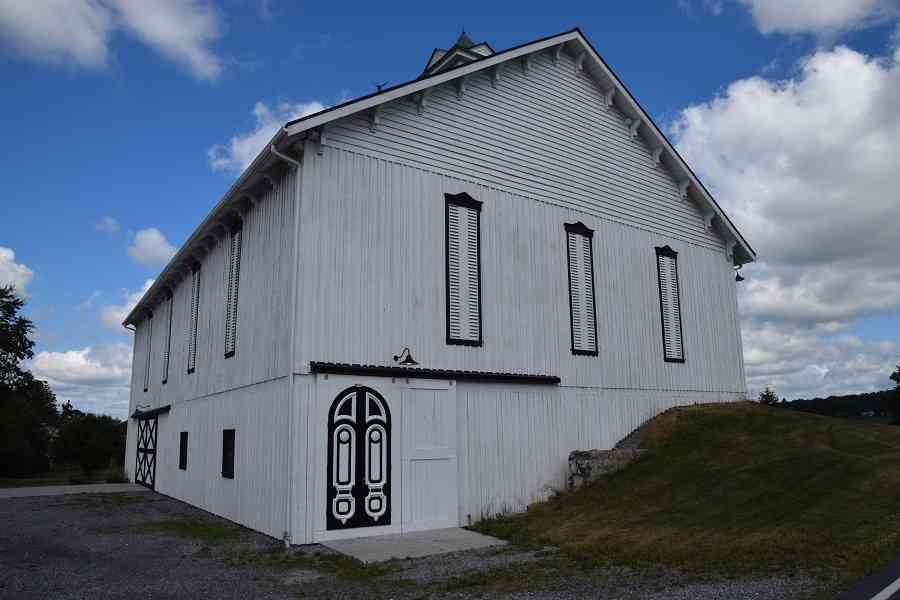 Nearby attractions:
About five miles from the West Gatesburg Road barn is Way Fruit Farm. A Happy Valley Agventures destination, Way Fruit Farm is a popular farm market and gift shop, with a cozy café. Follow West Gatesburg Road and turn right onto Marengo Road. Follow Marengo Road until Halfmoon Valley Road (Route 550). Turn right. Way Fruit Farm is just ahead on the left.
Radiant in red
Nothing is more quintessential Americana than a red barn. In doing some research, I learned that the vibrant color is said to date back to the early 1700s, when New England settlers needed an inexpensive way to protect the wood. A mixture of skimmed milk, lime and red iron oxide was mixed together to make a red coating. The darker color also kept barns warmer in winter than unpainted wood. Red's popularity continued when paint began being made with chemical pigments. Happy Valley's inventory of old barns includes some striking red structures.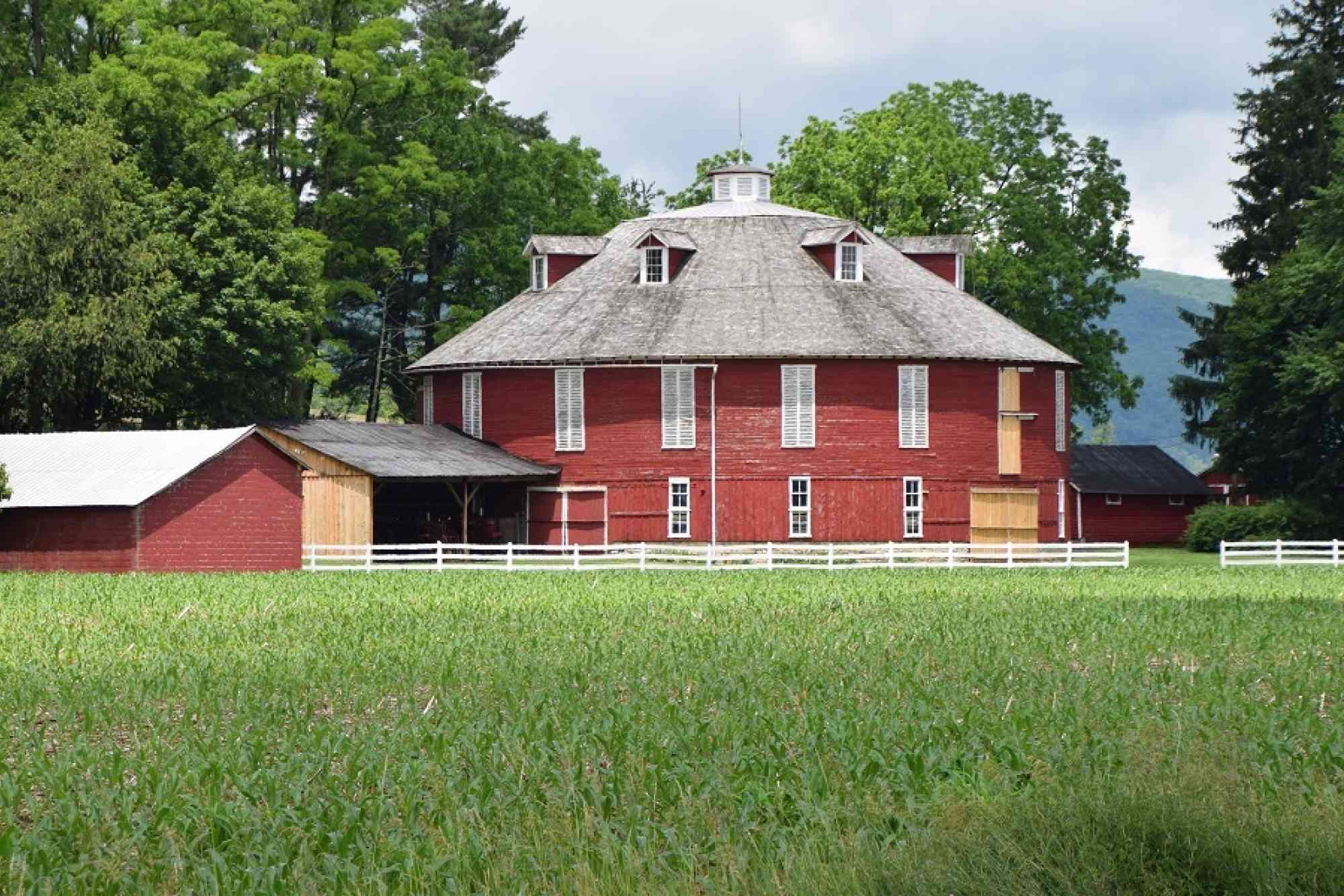 Perhaps the most iconic barn – red or otherwise – in Happy Valley is the Neff Round Barn in Potter Township. According to the Pennsylvania Historical & Museum Commission, round barns were the result of agricultural reform movements that believed the design saved on construction costs and were more efficient in their use. They proved instead to be difficult to construct and impractical. Few remain, and Happy Valley is lucky to be home to a beautiful example of this unique barn architecture.
The Neff barn recently caught the eye of DYI Network's Barnwood Builders television show, which will feature it on an upcoming episode in fall 2020.
"I've seen bank barns, and I've seen round barns, but the Neff Barn is the first round bank barn I've ever seen. I've looked at thousands of barns and it is truly one of a kind."

Mark Bowe, TV host, Barnwood Builders
"So much of Pennsylvania's history is written in its barns. The time we spent in Happy Valley was unforgettable," said Mark Bowe, host of the show. "I've seen bank barns, and I've seen round barns, but the Neff Barn is the first round bank barn I've ever seen. I've looked at thousands of barns and it is truly one of a kind. I make a living giving antique cabins and barns new lives in new places, but I hope the Neff Barn and the Hodge Barn [another stop on their Happy Valley visit] stay right where they are for generations to come."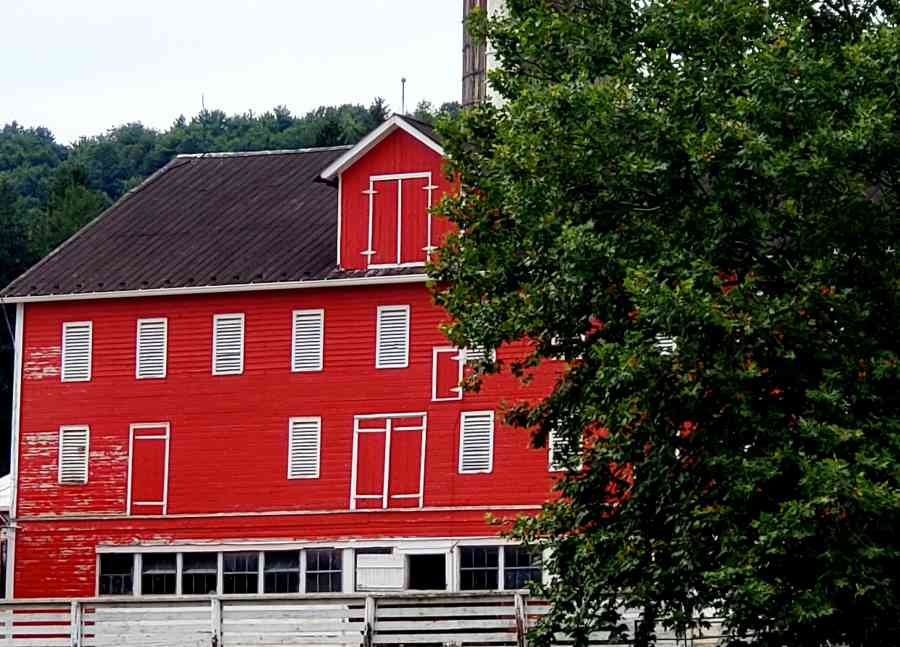 Windermere Farms in Spring Mills has a legacy of breeding and raising champion Percherons, but the big, bright red barn that pops against the Brush Valley hillside is what first catches the eye of travelers on Route 192.
Windermere Farms was established in 1962 by Abraham and Mary Allebach as a dairy farm. Percherons were soon added, and the breeding program has since become known worldwide. Second and third generations are continuing the successful family business. The farm is also home to Windermere Natural Soaps, handcrafted by Mary in what was once the milk house. Mary grows and dries her own herbs, along with picking some of the specialty wild plants on the farm to be used in her more than 45 varieties of soaps, lotions and lip balms.
Nearby the main farm is a beautiful wood and stone barn where hay is kept. The Allebach family is working with a local historian to determine the age and history of the building.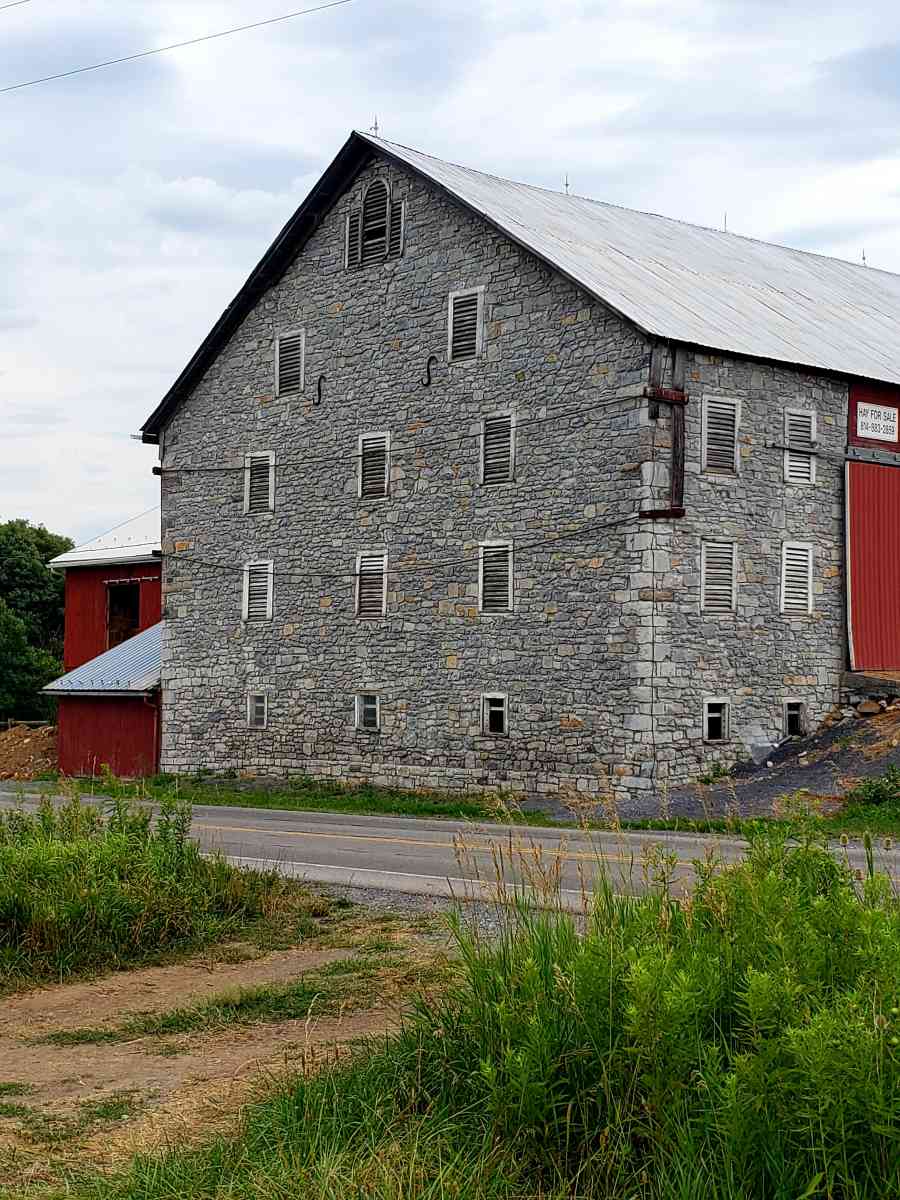 Nearby attractions:
Continue on Route 192 through Centre Hall to Penns' Cave & Wildlife Park. You may also want to take the scenic route to historic Millheim: Follow Route 192 to Route 445 through the Millheim narrows. The entire route is lined with beautiful farms. Please drive cautiously, as you will likely share the road with an Amish buggy or two.
Banked and beautiful
Now part of an Amish dairy farm in the Spring Mills area of Penns Valley is the Hodge Barn. Dating to about 1832, the Hodge Barn is a rare three-level bank barn with beautiful architectural detail.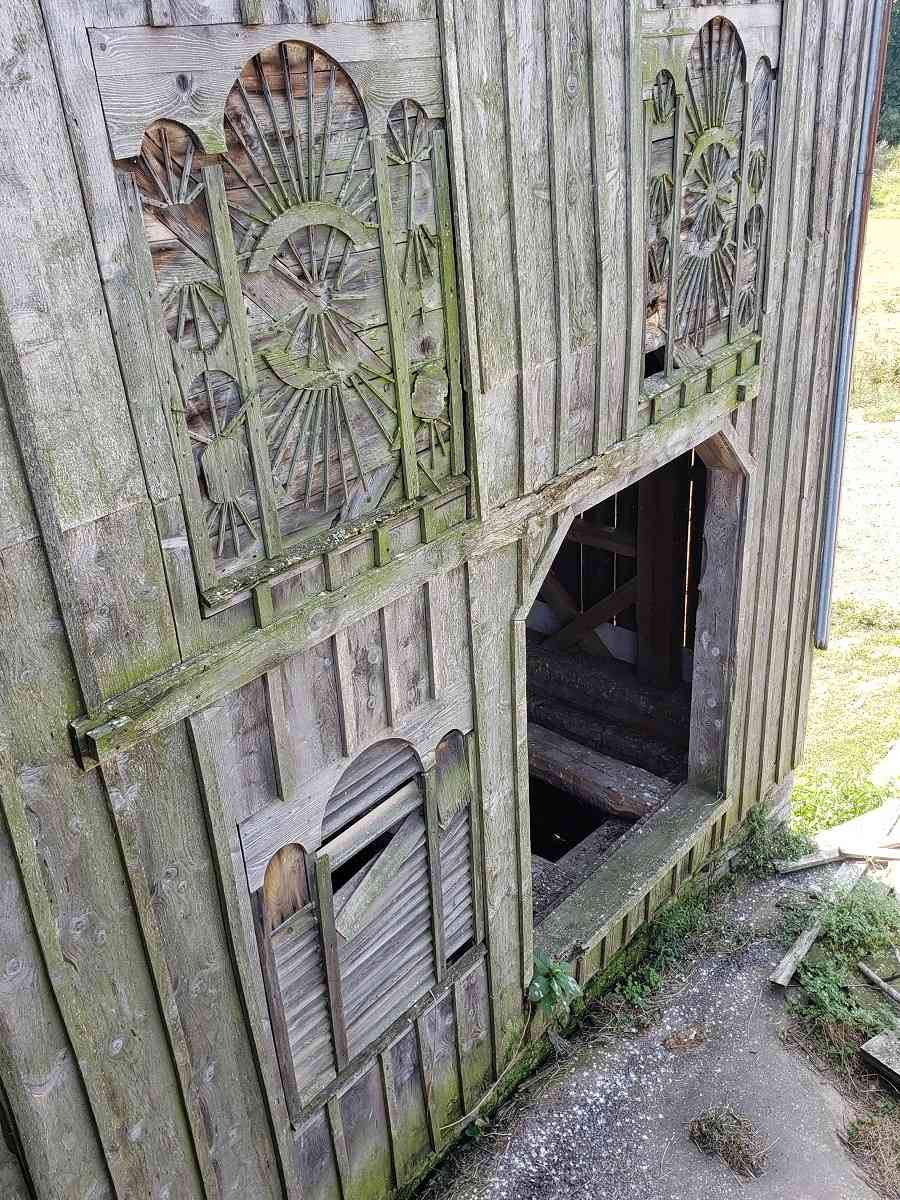 Restored and ready
The arts thrive in Happy Valley barns as well. The barn at the Columbus Chapel & Boal Mansion Museum houses the Nittany Theatre at the Barn, which has the distinction of being the longest running community theatre in a bank barn in the United States. Lillian Major, a British-born actress and dancer who starred in the 1937 movie "Accused" with Douglas Fairbanks Jr., and later resided in State College, was the first curator of the Boal Mansion Museum. She is credited with supervising the restoration of the barn. Major acted in the first public play at the barn, and many others after that.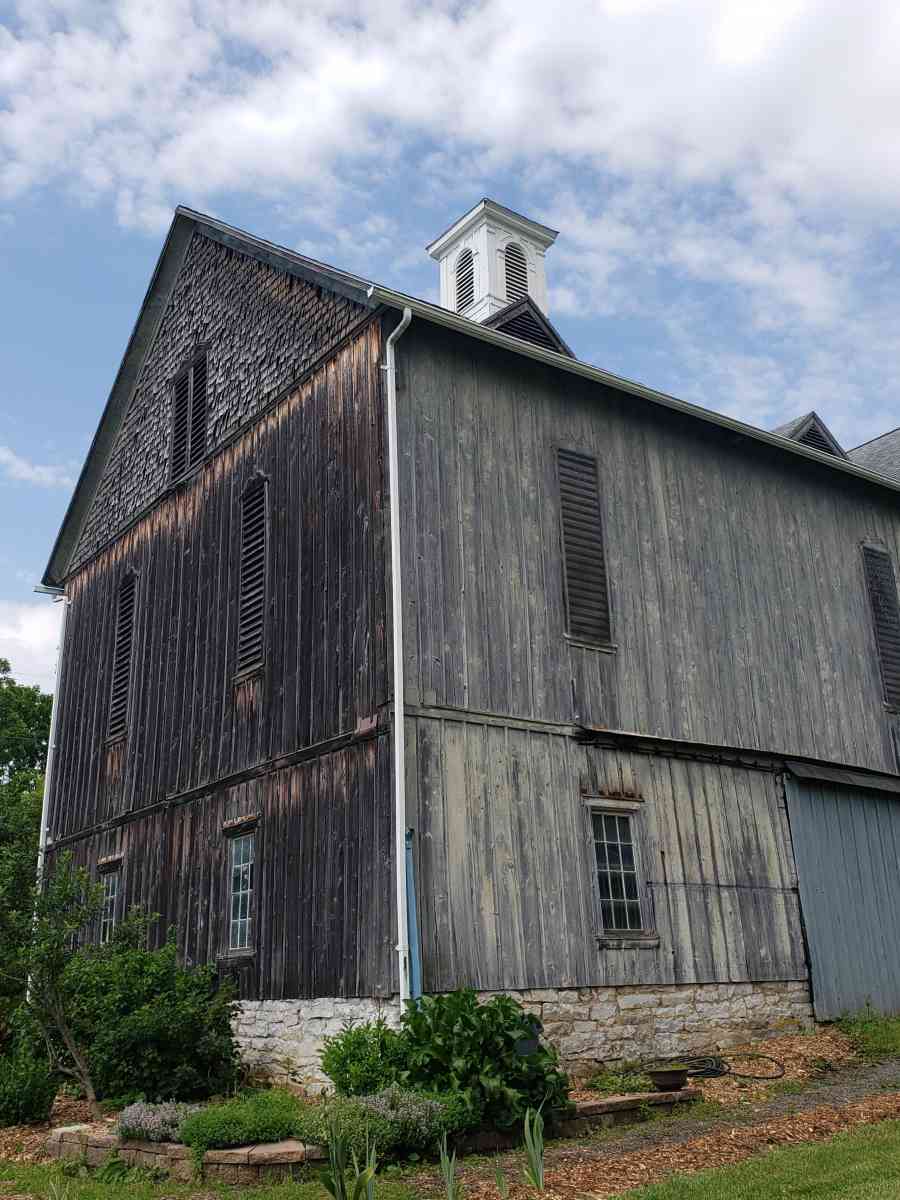 Nearby attractions:
Happy Valley's inventory of meeting and event space includes a number of barns that provide a rustic vibe to any gathering. Rooted Farmstead is located 20 miles from State College on Ridge Farm Road in Bellefonte. Its owners are fist-generation farmers who restored the 1887 bank barn on their farmstead into a rustic wedding venue. Their farm also provides fresh produce, cut flowers and hops to local restaurants and the community.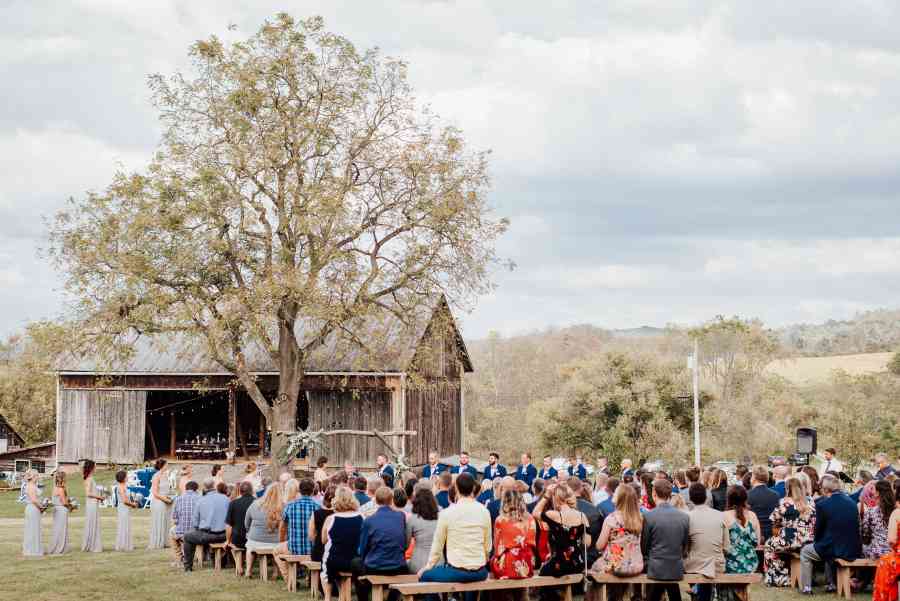 Located minutes from historic Bellefonte, Harmony Forge Inn is a beautiful inn and event property that dates back to the 1790s, and is listed on the National Register of Historic Places. Originally the site of the Harmony Forge/Milesburg Iron Works, today the Harmony Forge Mansion survives, along with a large antique barn and a number of other outbuildings. The barn has undergone extensive renovations to make it suitable to hold events such as weddings. The property consists of 38 acres bordering Spring Creek, and also boasts a number of areas that may be used to hold outdoor events.
General Potter Farm, Hidden Falls Bed & Breakfast, and the Historic Barn at Cooke Tavern are other event venues that feature beautiful repurposed barns.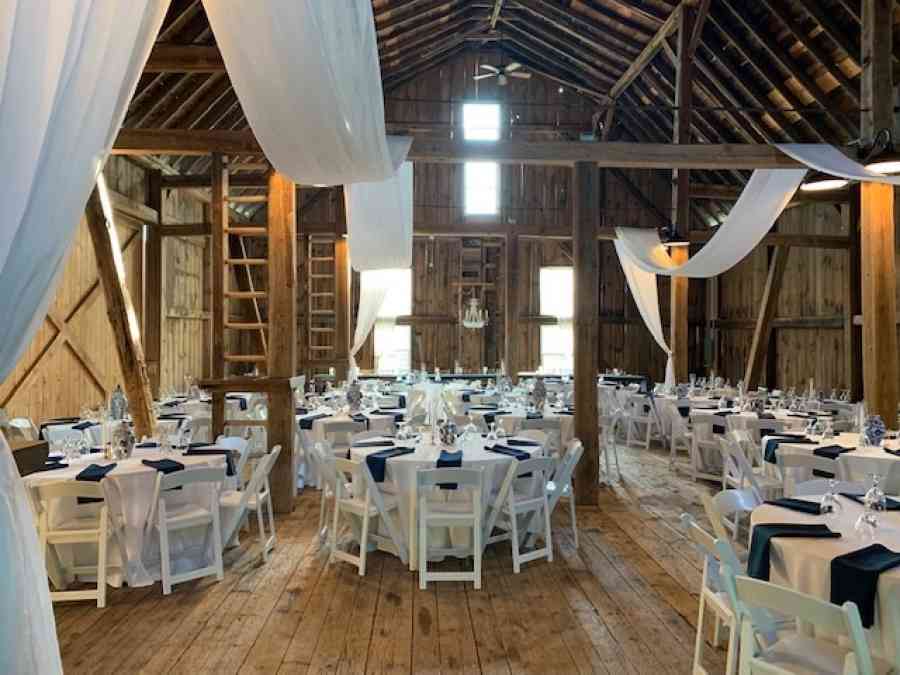 Weathered and wonderful
They say wine and cheese get better with age, and the same could be said for barns. Happy Valley has an abundance of photo-worthy weathered barns – some sitting quietly empty, others still in use. Old barns capture the imagination and bring back memories of simpler times, albeit long days filled with satisfying hard work for sure.
Where do you find old barn inspiration in Happy Valley? Post your photos on social media with these hashtags: #HappyValleyPA and #HVAgventures.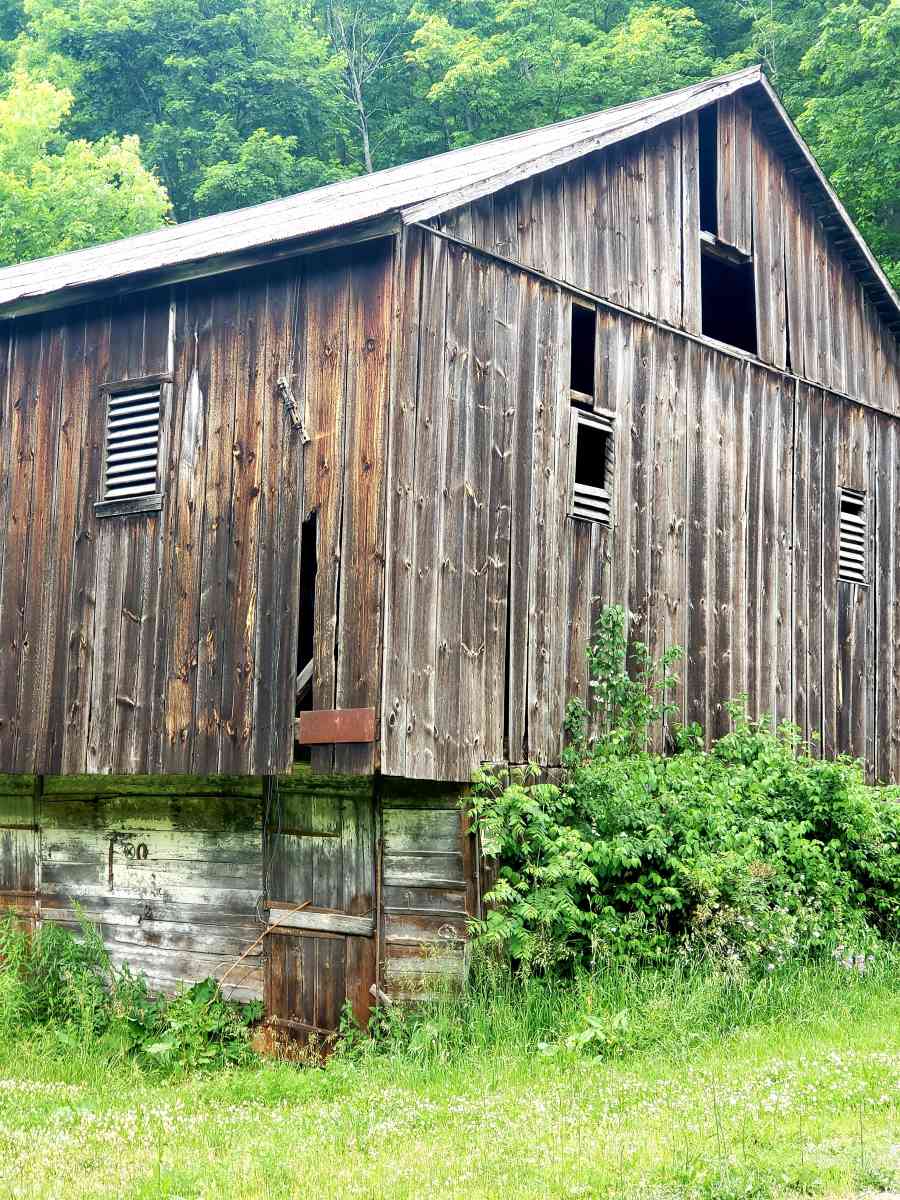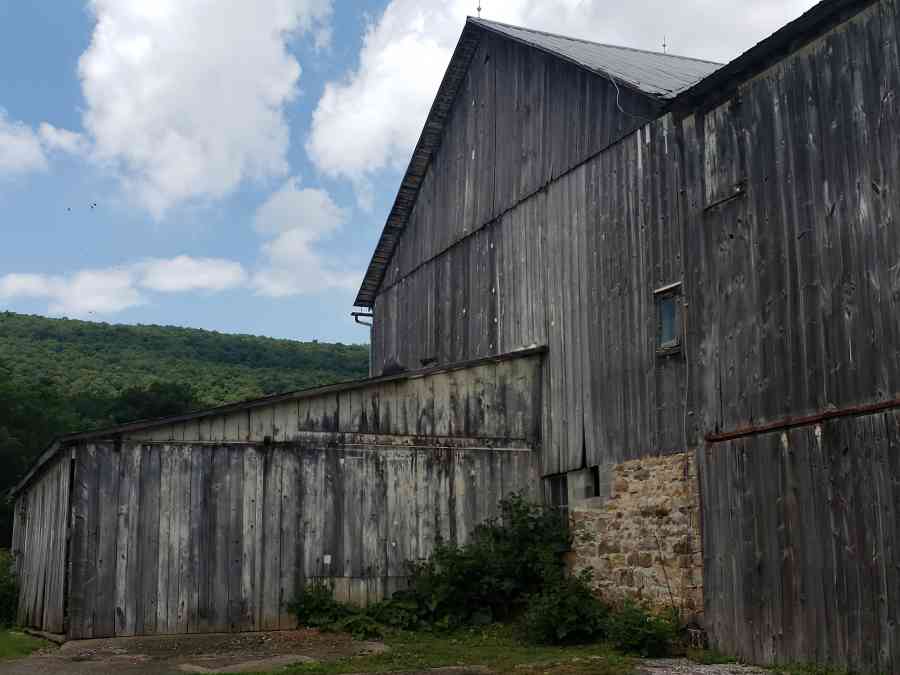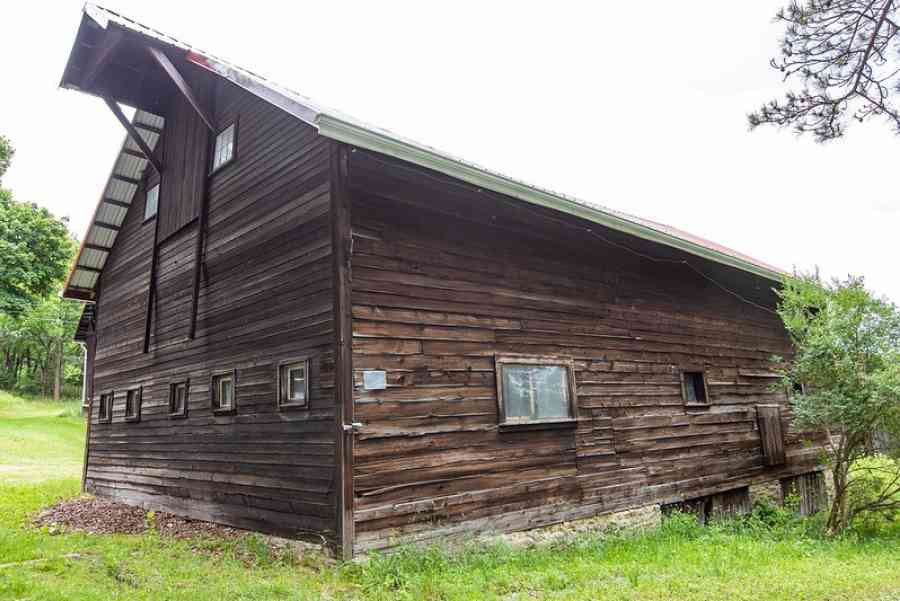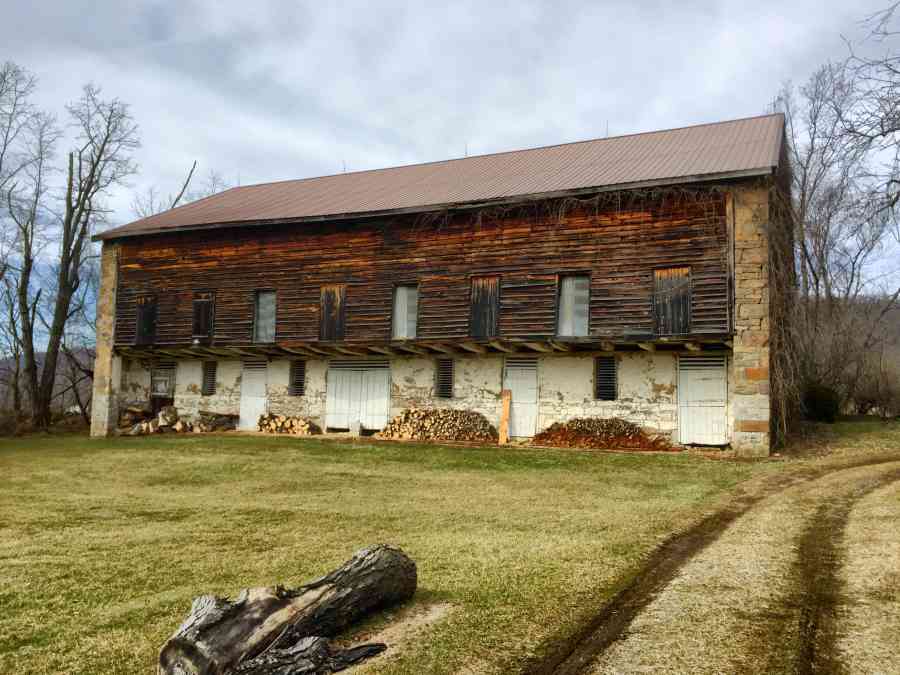 The best routes to explore Happy Valley's barn charm
Some of the best barn viewing in Happy Valley can be found on routes 550, 45, 192 and 64. Here is one route to get you started: From Route 322, follow Route 45 through Penn's Valley to Millheim. Turn left at the light in Millheim onto Route 445 and follow the winding road through the Millheim Narrows to Route 192. Turn left. Follow Route 192 to Centre Hall, proceed onto Brush Valley Road. There are plenty of places to grab a bite to eat, shop or explore along the way. Visit HappyValleyAgventures.com for more information.