The Pennsylvania Military Museum cares for over 10,000 artifacts with the mission of preserving and teaching the military history, innovation, and sacrifice of the Commonwealth of Pennsylvania. Located in Centre County, PA, the Museum is easily visited from major routes of travel and is accessible by public transportation.
The Museum and Grounds are home to four static displays, and nearly thirty monuments. The static displays include armored vehicles, and the guns from the USS Pennsylvania. The monuments along a ½ mile paved path mark the sacrifices of brave men and women from the Revolutionary War to contemporary deployments.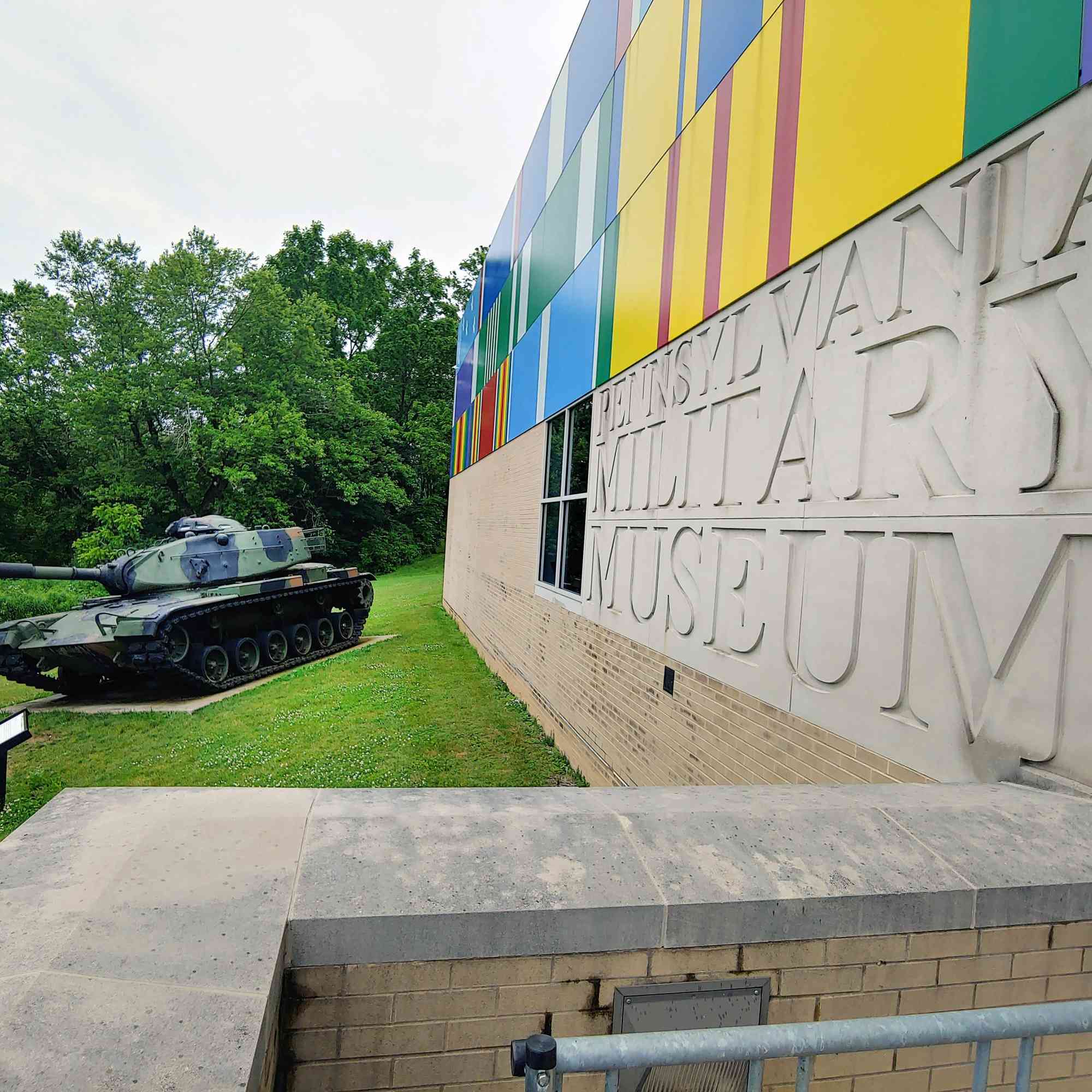 Offering programs suitable for all ages, the Museum hosts encampments, lectures, demonstrations, and online programming. Various programs are hosted annually while others are unique to anniversaries, commemorations, and special offerings.
For more information visit the Museum's website or reach out to their helpful team to assist you in planning your next visit.