Penn's Cave & Wildlife Park Offers One-of-a-Kind Fun
Penn's Cave & Wildlife Park offers a lot of unique experiences, not just for local visitors, but for people from all over the country who can take part in several, one-of-a-kind exhibits at the park – a place that also offers a healthy dose of history.
"Penn's Cave & Wildlife Park is America's only all-water cavern AND farm-nature-wildlife park, and only one of three caves in the entire USA guiding cave tours entirely by boat," says Terri Schleiden, Penn's Cave's Marketing Director. "We are also the only cave in Pennsylvania listed on the National Register of Historic Places. We opened as a commercial 'show cave' in 1885, so we will be celebrating our 137th year in 2022!"
A tragically romantic legend sets the backstory of Penn's Cave: Legend has it that Seneca Indians discovered the cave. Indian maiden Nita-nee (where the Penn State Nittany Lion gets its name) fell in love with French trapper Malachi Boyer. The two were forbidden to marry, so they ran away together. The lovers were later captured, though, and Malachi was thrown into Penn's Cave to die.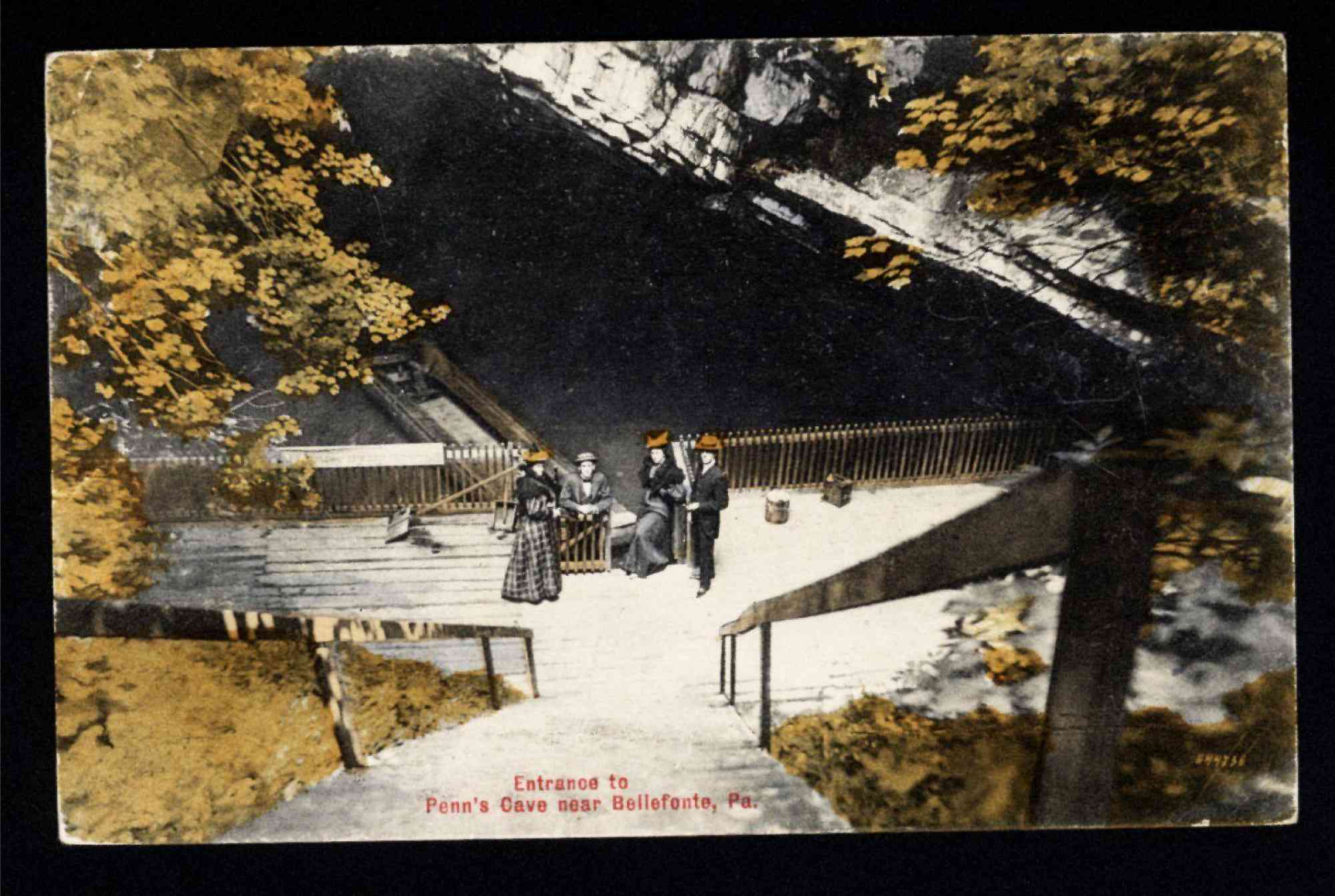 Penn's Cave's corporate offices are housed in the historic Penn's Cave House, formally a 30-room hotel built in 1885 that is also used for private meetings and special events. What's more, the property has been a working farm for more than one-hundred years, having received the PA Century Farm Award in 2008.
"We are still a working farm operation, which makes us an agri-tourism destination!" Schleiden says. "The farm operation is a very important component of Penn's Cave, as we grow the crops that feed many of our animals we feature on our farm and in our wildlife park."
The center offers something for everyone, with a focus on elements of geology, biology, and geography.
For the young (or the young at heart), there are two sluices where prospectors can pan for gemstones. Every bag is a winner since each bag contains semi-precious stones from around the world, fossils or arrowheads. The park also offers a "Miner's Maze" with a 4,800 square-foot labyrinth to challenge visitors to "get lost" in a fun way!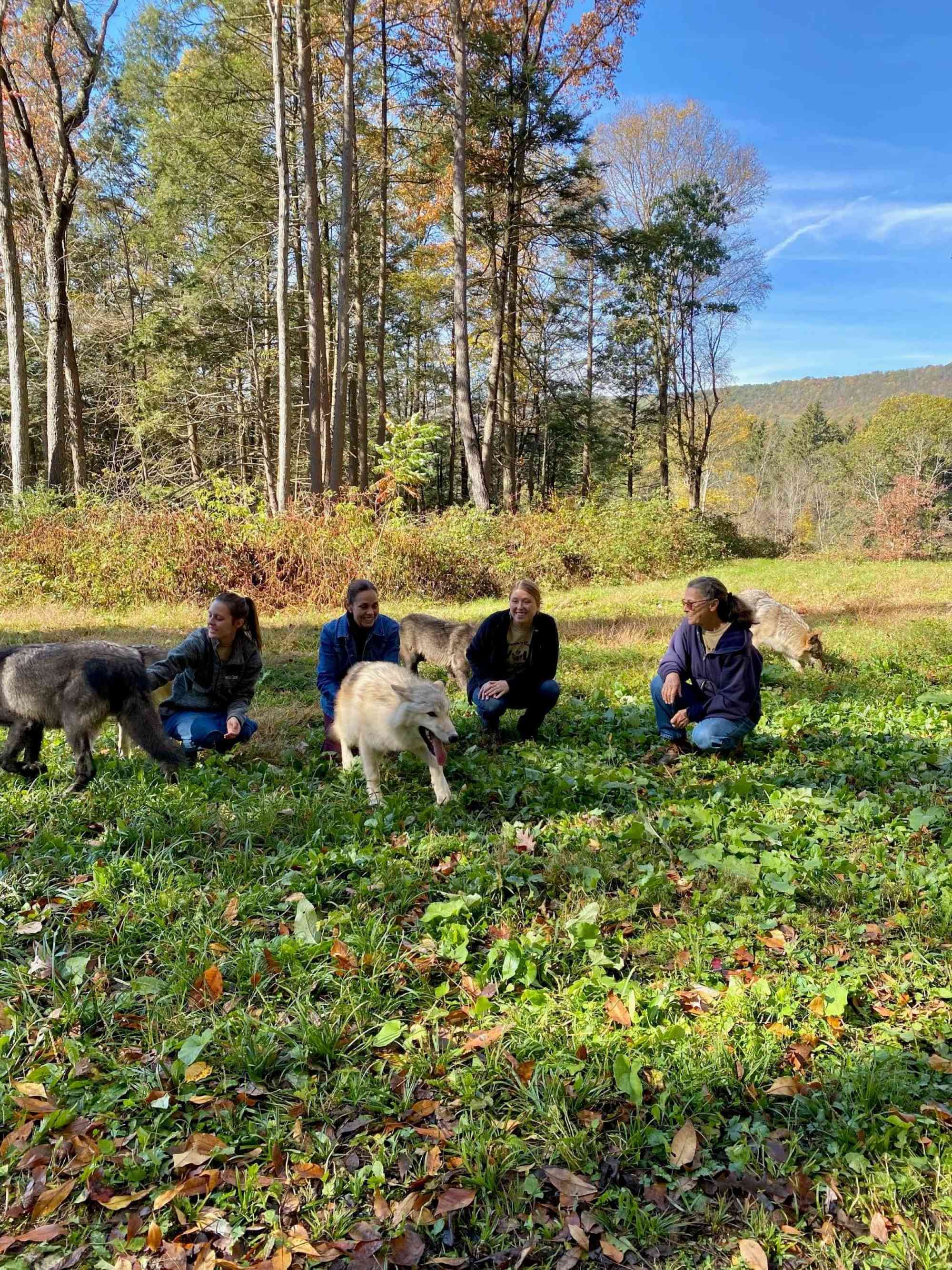 The cave itself "features glittering stalactites and stalagmites, often in mysteriously familiar shapes, such as 'The Statue of Liberty' and 'The Garden of the Gods,'" according to the center's website. A boat ride through the cave reveals how dripping water has "sculpted magnificent flowstone, curtains, cascades, and draperies against a background of pillars and gigantic columns" over millions of years.
Outside, at the wildlife park, visitors can take a bus tour around Penn's Cave's 1,600 acres to see bison, Texas longhorn cattle, foxes, bears, elk, whitetail deer, mustangs, bighorn sheep, mountain lions, and Schleiden's pride and joy: a new wolf pack!
The wolves made their debut in the Fall 0f 2021 and are a beautiful addition to the park.
"I am a very proud wolf-mamma," says Schleiden. "I am their primary caregiver and have been raising them since late May. Our beautiful new young pack includes Nova, Della, Reva, Zara and Titus!"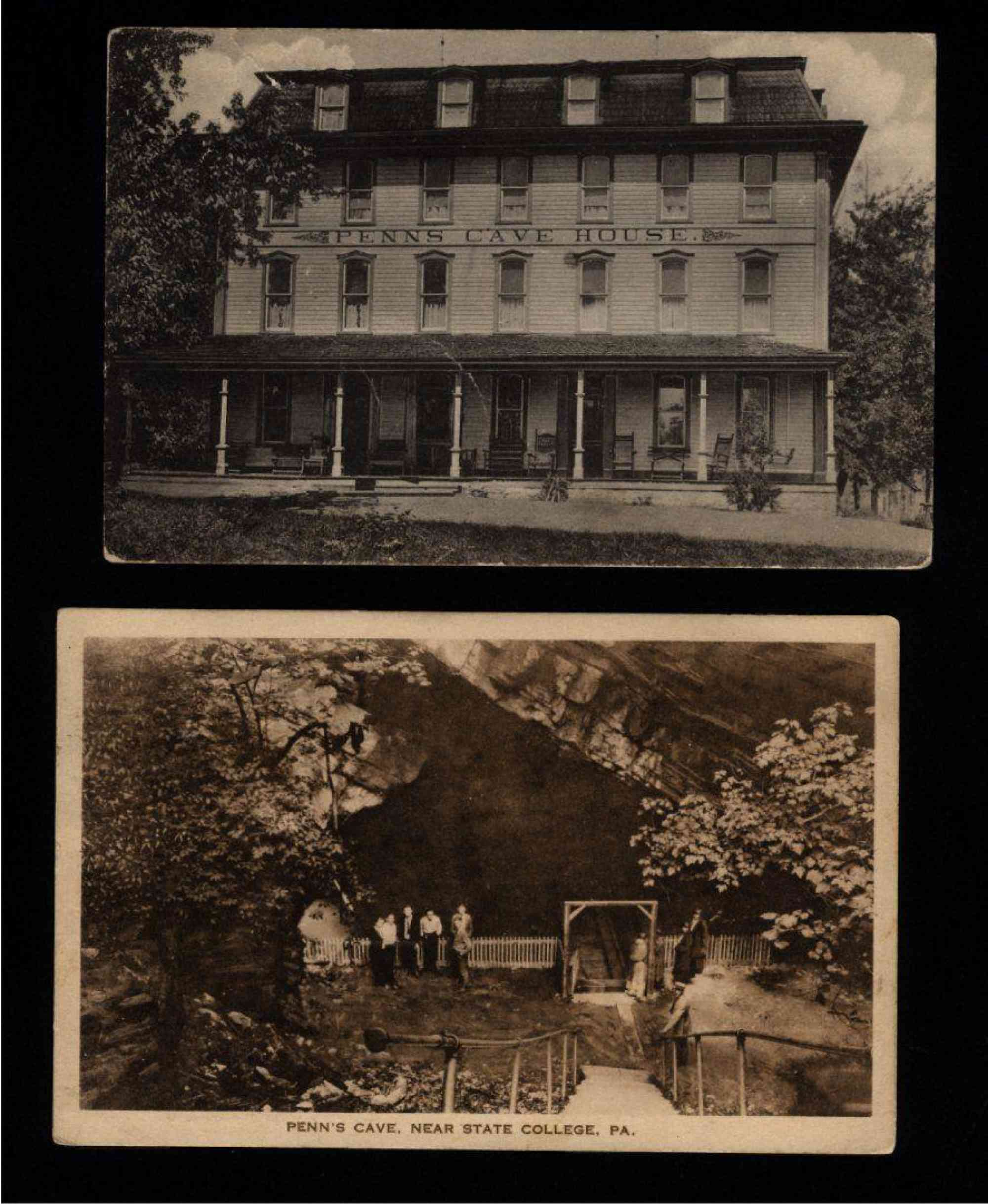 Penn's Cave & Wildlife Park offers an experience to suit every age, taste, and interest, and is one of those places even locals return to time and time again. Throughout the year, the park offers special events, such as Holiday Sights and Lights with live reindeer in November and a children's fall fun event in October. Space at the park can also be rented for birthday parties, small weddings, church picnics, and other special events that need an ultra-memorable location.
"Our goal is (and always will) to be mindful stewards of this beautiful natural limestone cave, as well as the farm and wooded land," Schleiden says. "We offer two, fully guided tours by trained and knowledgeable team members who not only love to educate our visitors, but to keep on entertaining."
More details:
Tickets may be purchased in advance up until midnight the night before arrival online at https://www.pennscave.com/rates. Walk-ins are also welcome, and tickets may be purchased inside the Visitors Center at the Ticket Counter on the day of your visit, and are sold on a first-come/first-served basis. July and weekends in peak season are particularly busy months, so advance booking (online) is recommended.