University Park, P.A.- The HUB-Robeson Galleries are proud to present Scatter Terrain, a diverse approach to landscapes both familiar and strange, curated by Anthony Cervino and Shannon Egan. Scatter Terrain will be on view in Art Alley from March 25, 2022 through July 17, 2022.
The term "scatter terrain," borrowed from role playing and war games, refers to miniature fragments of architecture, natural features, or small props that provide a visual aid for players. Scatter Terrain follows scenes of imagined adventure following our covid-induced isolation through pockets of "terrain" as a metaphorical means of escape. The exhibition includes various mediums such as video, sculpture, paintings, drawings, collage, photographs, and prints that tackle ideas of belonging and social issues of personal and political identity within an increasingly hostile world.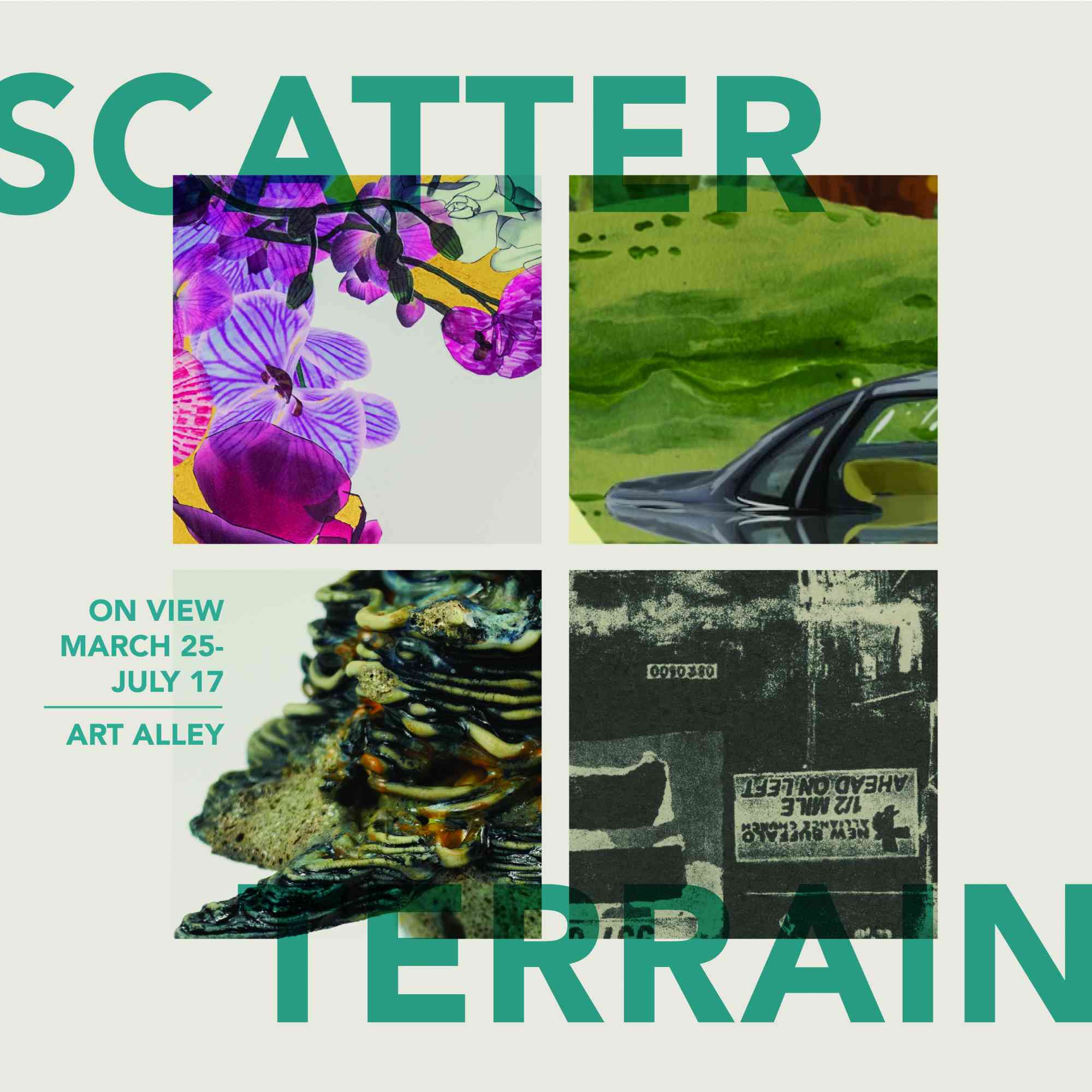 Featuring Artists: Avye Alexandres, Chad Andrews, Sarah Aziz, Jackie Brown, Stefani Byrd, Zoë Charlton, Locus Xiaotong Chen, Sarah Crofts, Jason Cytaki, Jon Duff, Jason Ferguson, Els Geelen, Stephen Grossman, Stacy Isenbarger, Leekyung Kang, Heather Leier, Julia Matejcek, Ryan Sarah Murphy, Sarah Nance, Ken Reker, Dan Rule, Samantha Sanders, Stephanie Serpick, Casey Jex Smith, Chloe Wilwerding.
The curators shared "Scatter Terrain is an opportunity to see works by 25 national and international artists in a wide range of media. If you look closely, you'll see how artists balance notions of order and chaos, the familiar and the strange, the too-near and the imagined faraway. It is a chance to be transported from mundane routines, to experience something new and unexpected."
Anthony Cervino is an artist-educator who has exhibited his work professionally for over 20 years. He is Professor of Art at Dickinson College, where he has taught sculpture since 2006. A native of Pennsylvania, Cervino studied art at the University of North Carolina at Chapel Hill and Towson University before settling in Carlisle, PA. His sculptures have been included in recent exhibitions at The Gallery at Flashpoint in Washington, DC, the Institute of Contemporary Art at the Maine College of Art, the Indianapolis Museum of Contemporary Art, The Arlington Arts Center, the Minneapolis College Of Art & Design, and the Susquehanna Museum of Art, among others.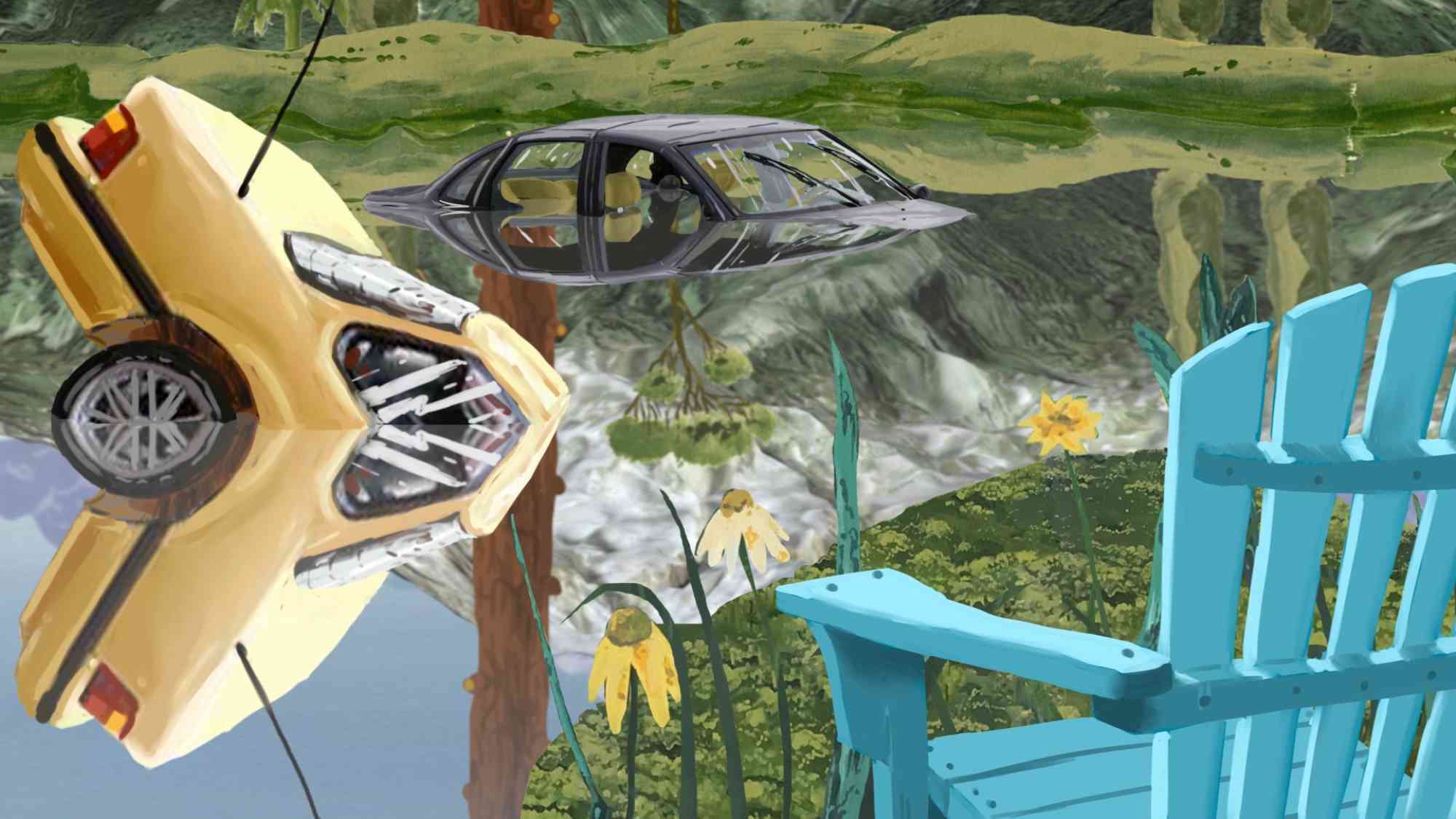 Shannon Egan received her BA from the University of North Carolina at Chapel Hill, and her MA and PhD in the History of Art from Johns Hopkins University. She currently is Director of the Schmucker Art Gallery at Gettysburg College, where she curates exhibitions of contemporary and historical art and teaches courses in art history. She is the author of articles on photographers Edward S. Curtis and Jeff Wall. With Marthe Tolnes Fjellestad, she is the co-editor and co-curator of the forthcoming book and traveling exhibition titled Across the West and Toward the North: Norwegian and American Landscape Photography.
HUB-Robeson Galleries welcome and encourage class, office, and student organization group visits. Student and staff-led tours are available, email Galleries@psu.edu if interested. University COVID19 guidelines will be followed.
For more information on this and other exhibitions, contact HUB-Robeson Galleries at 814-865-2563, or visit the website. Keep up to date with HUB-Robeson Galleries by signing up for the Listserv or follow the HUB-Robeson Galleries on Instagram@hubrobesongalleries.