Spend a day in the Bald Eagle Valley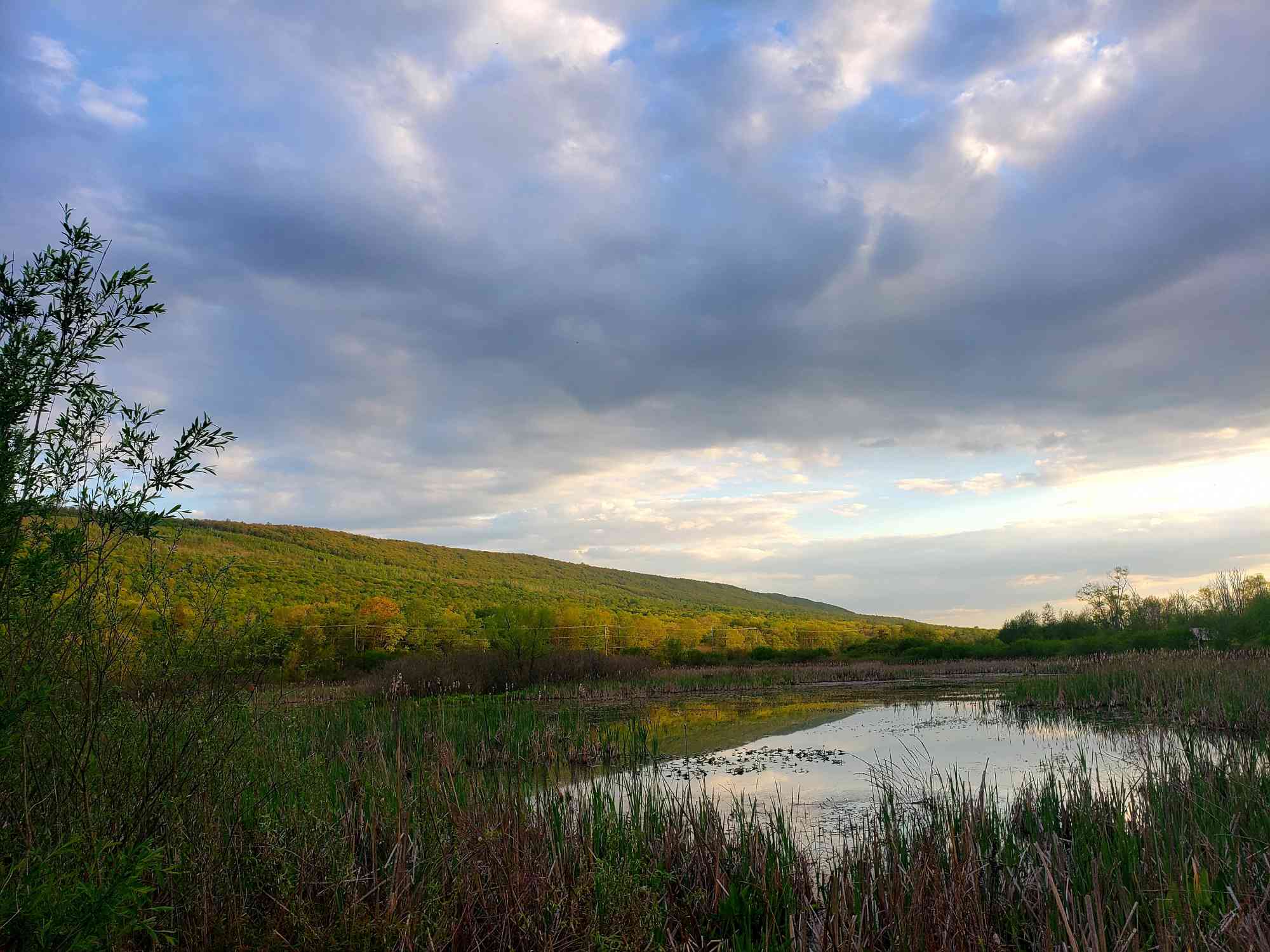 New accessible outdoor recreation opportunities, and dining options bringing soulful comfort food and authentic Mexican cuisine to northern Centre County, offer even more reasons to spend a day in Happy Valley, PA's beautiful Bald Eagle Valley.
Connect with nature at the Soaring Eagle Wetland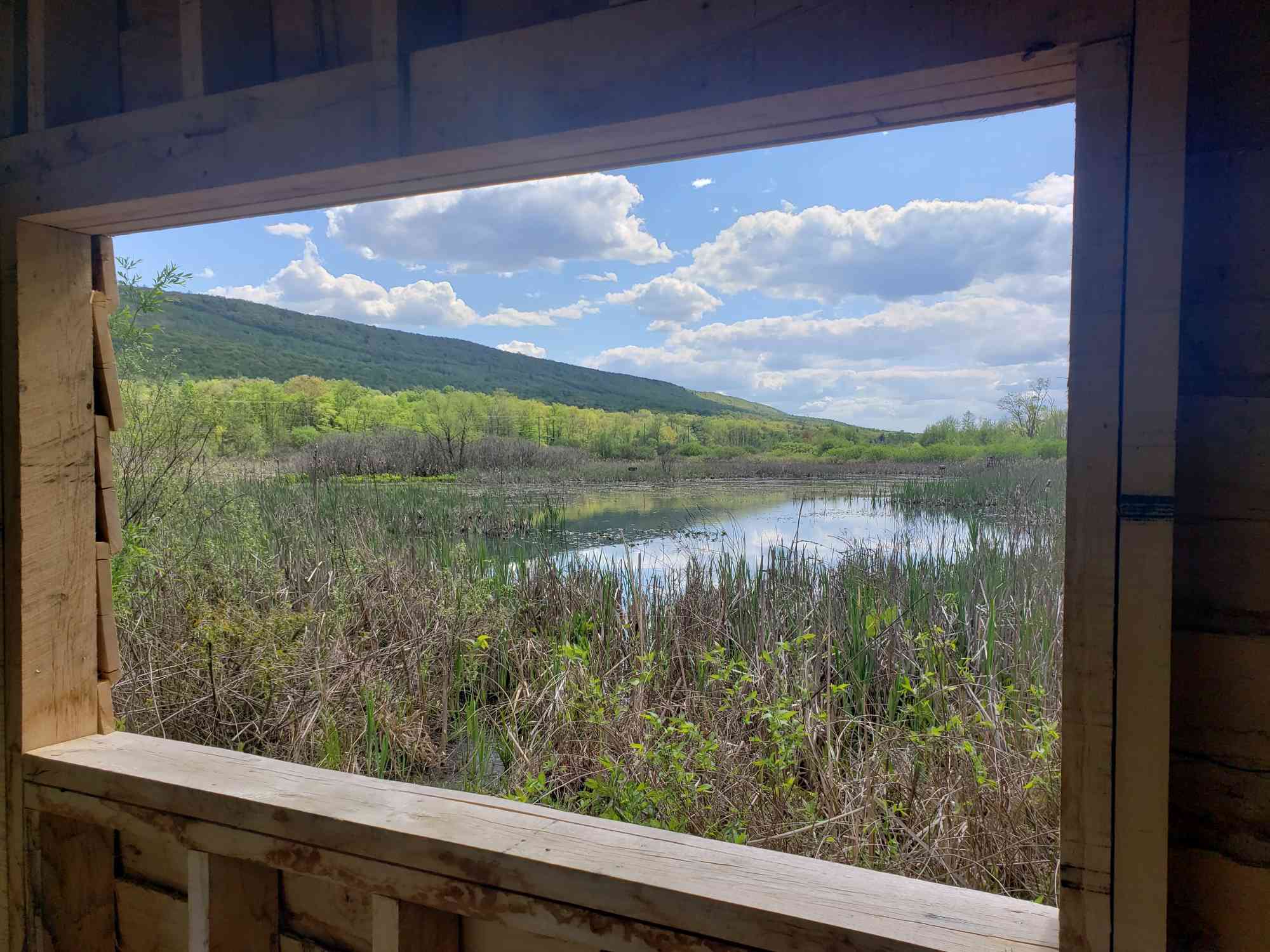 Located on and near Old Route 220 near the village of Julian, the Soaring Eagle Wetland and the Galen and Nancy Dreibelbis Viewing Area enable all visitors and residents to enjoy the outdoors regardless of physical limitations. The two accessible wetlands are projects of the Wildlife for Everyone Endowment Foundation.
The viewing area, located just off of Route 220 on Miles Hollow Road, features two shelters overlooking a wild wetland that showcases uncommon birds that move through Pennsylvania. In fact, bird lovers can spot more than 190 species of resident and migratory birds. In addition to accessible blinds, the grounds include a linear trail and ADA-compliant parking. The viewing area is peaceful place to connect with nature, spot new bird species, listen to the harmonious sounds of birds and frogs, or just watch the colors change across the wetland as the sun sets over the Bald Eagle Ridge.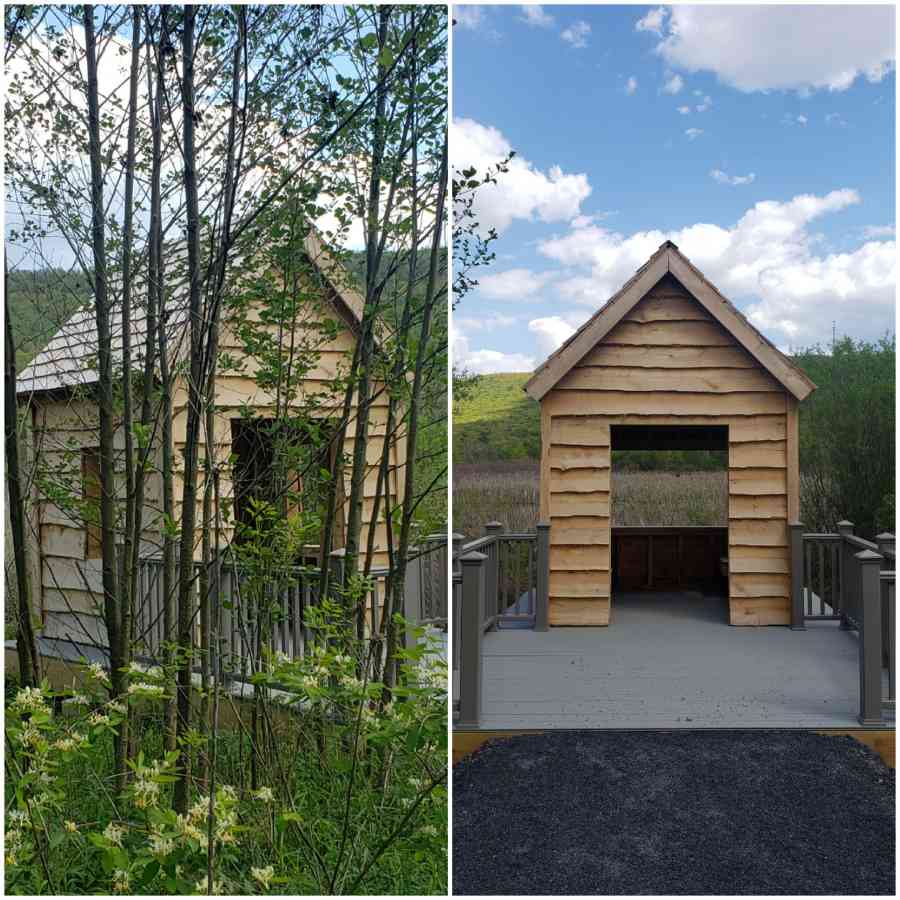 A half-mile away on Route 220 is the companion Soaring Eagle Wetland. Currently, grass trails provide access to fishing on the Bald Eagle Creek, as well as a chance observe nature. When completed, the wetland will include an accessible trail and fishing platform over the creek, ADA-compliant observation blinds, a pavilion, restroom, parking lot and educational signage – full accessibility from the parking lot to the creek!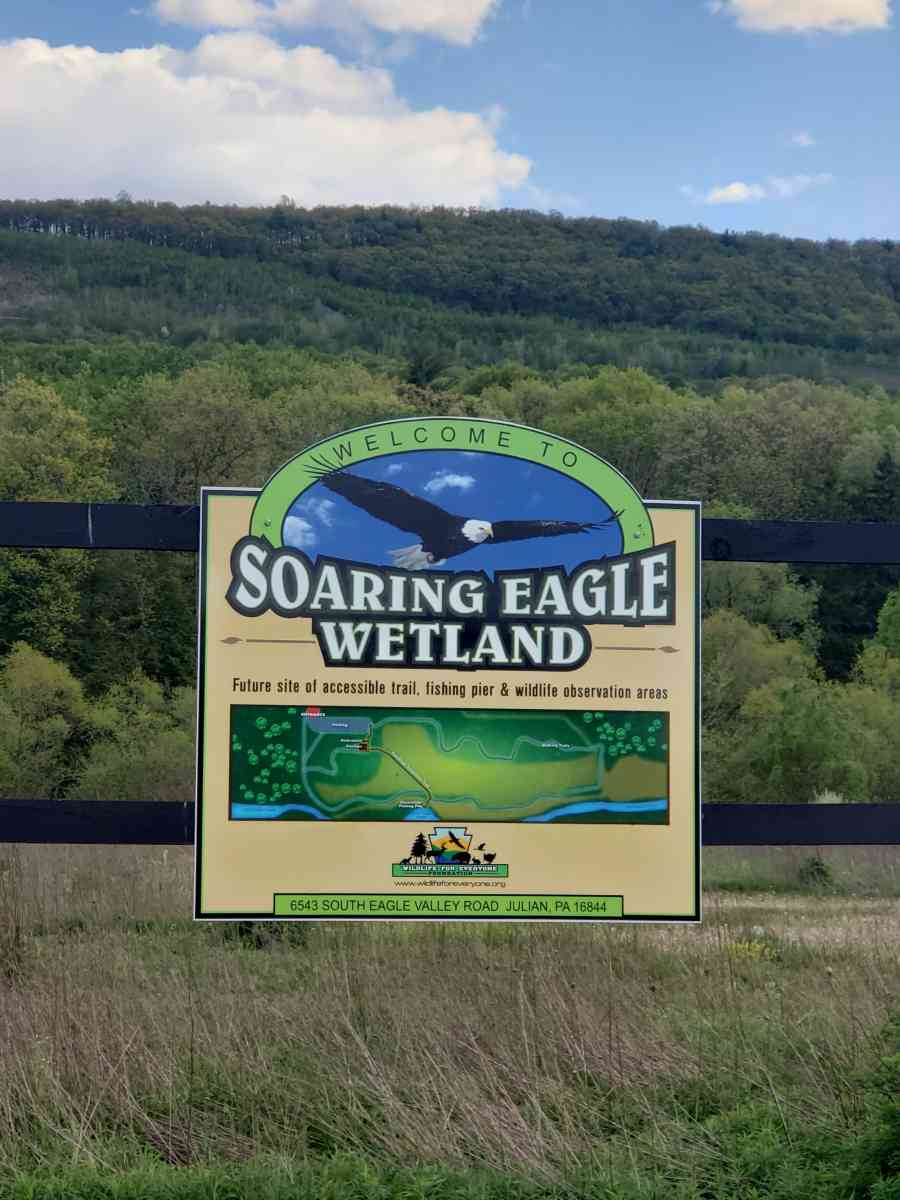 Enjoy the flavors locals love at Milesburg's newest restaurants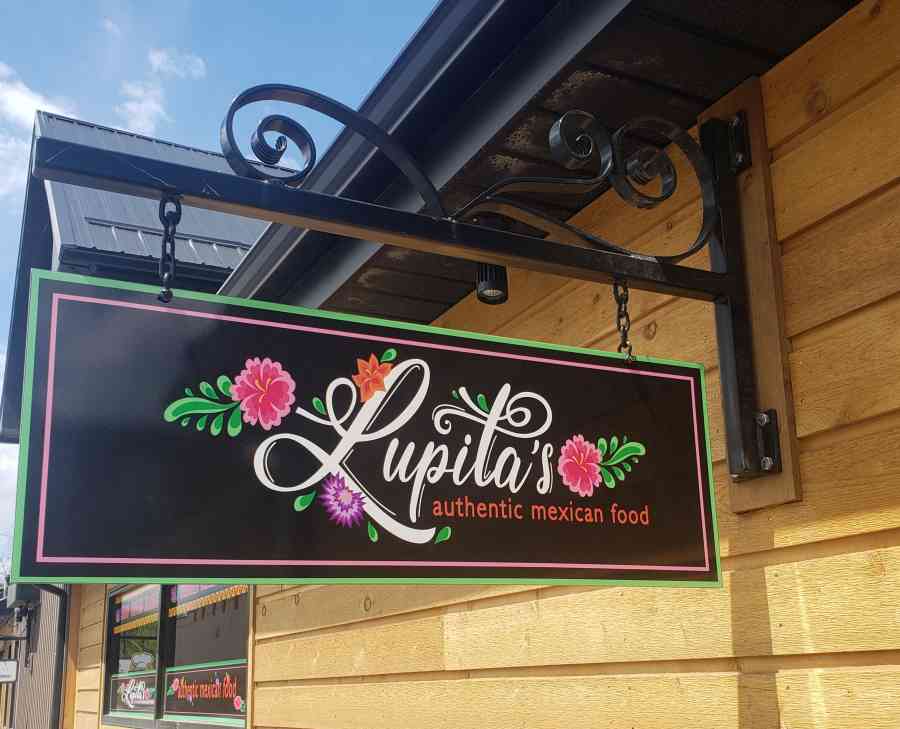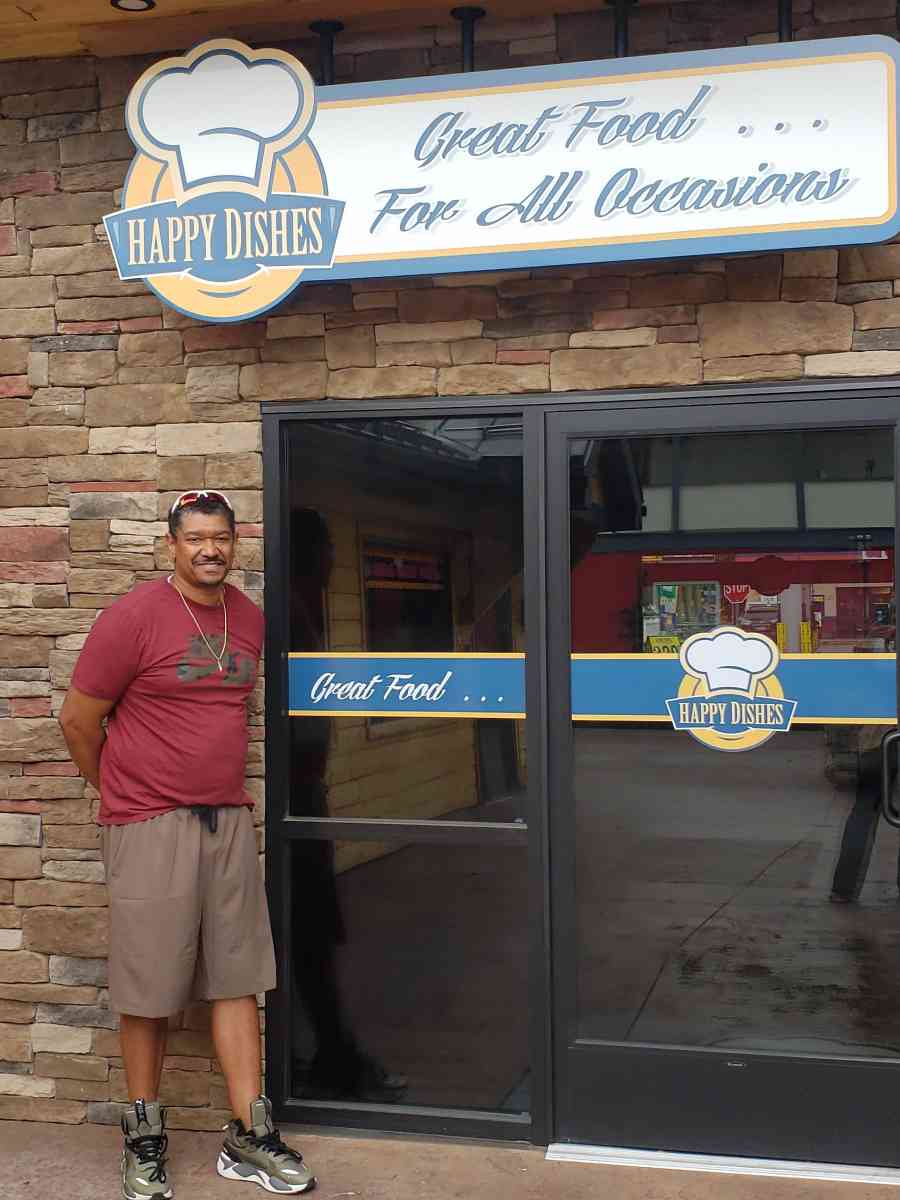 Two dining options popular with Happy Valley, PA locals have a new home in Milesburg. Happy Dishes, a food truck that features comfort and soul food, and Lupita's, a popular State College spot for authentic Mexican food, are both be located in a newly renovated building at the center of this small town and conveniently situated between the Soaring Eagle Wetland and Bald Eagle State Park.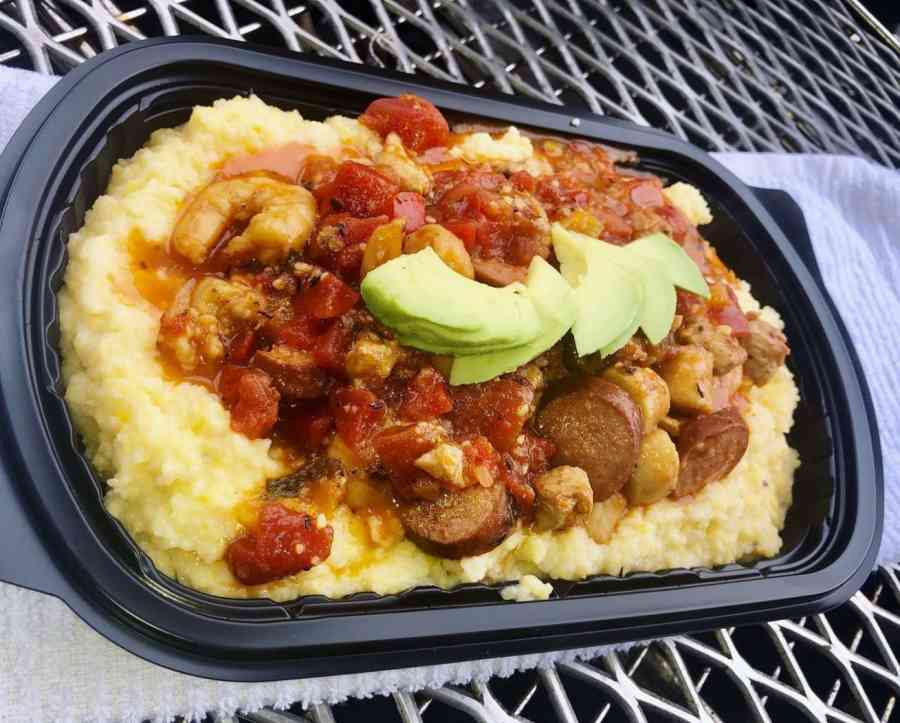 Happy Dishes Chef Michael Johnson has nearly 30 years of experience in the restaurant business, with much of his culinary skills honed in Philadelphia and The Hamptons. From brisket to burgers, to gumbo and grits, to chicken and waffles, Johnson serves up delicious, hearty food to foodies throughout the area through his food truck. The new restaurant means local fans and visitors will always know where to find Happy Dishes. The restaurant seats 49 indoors in a cozy, casual and family-friendly space, with plenty of room for outdoor dining on the landscaped patio shared with Lupita's.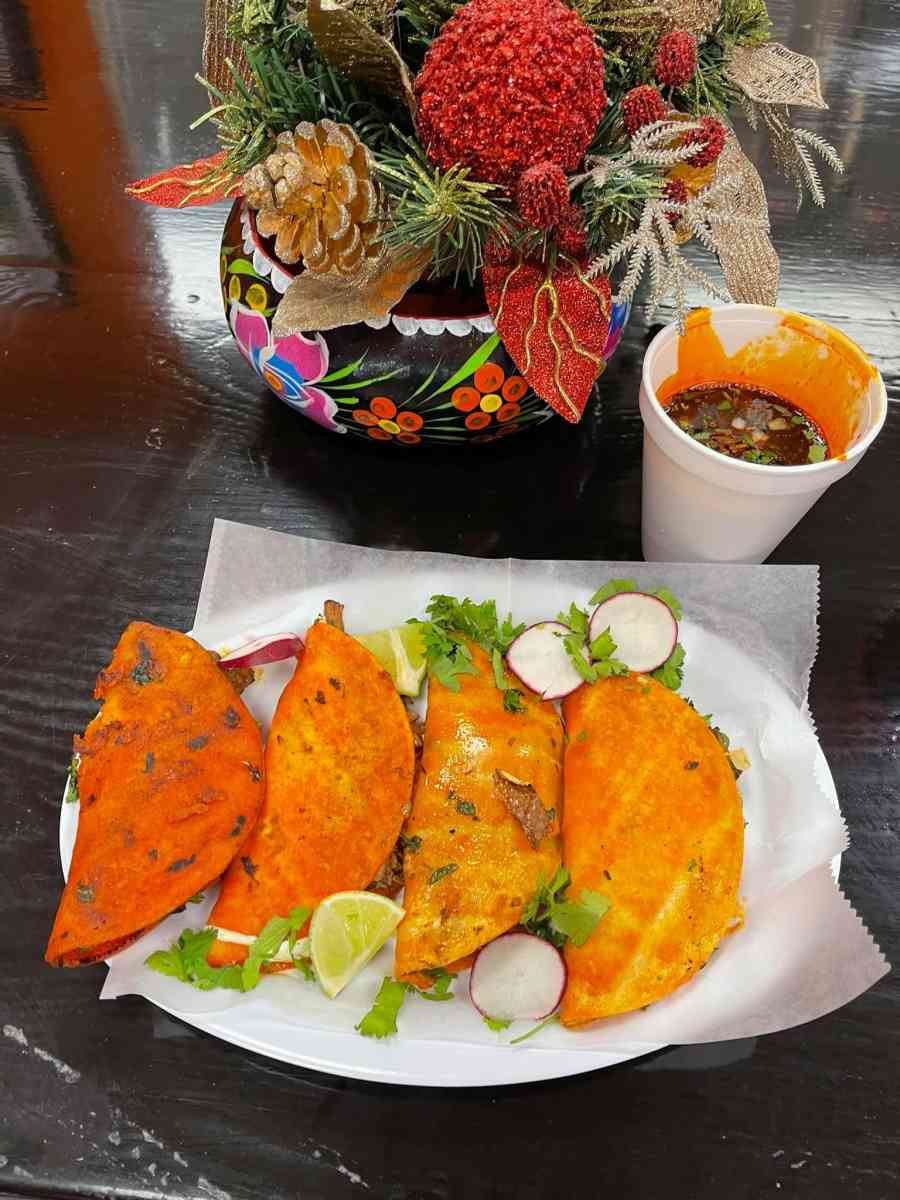 For Lupita's owners, Maria Guadalupe and her husband, Emilio Lopez Ramirez, the restaurant will be their second location. They operate the original at 3180 W. College Avenue in State College.
Dishes such as best-selling Gorditas – a thick pocket corn tortilla filled with refried beans and your choice of ground beef or chicken, all topped with lettuce, cheese, and cream – and authentic ingredients from Mexico, have made Lupita's a household name in Happy Valley.
Learn the history of ironmaking at Curtin Village at Eagle Ironworks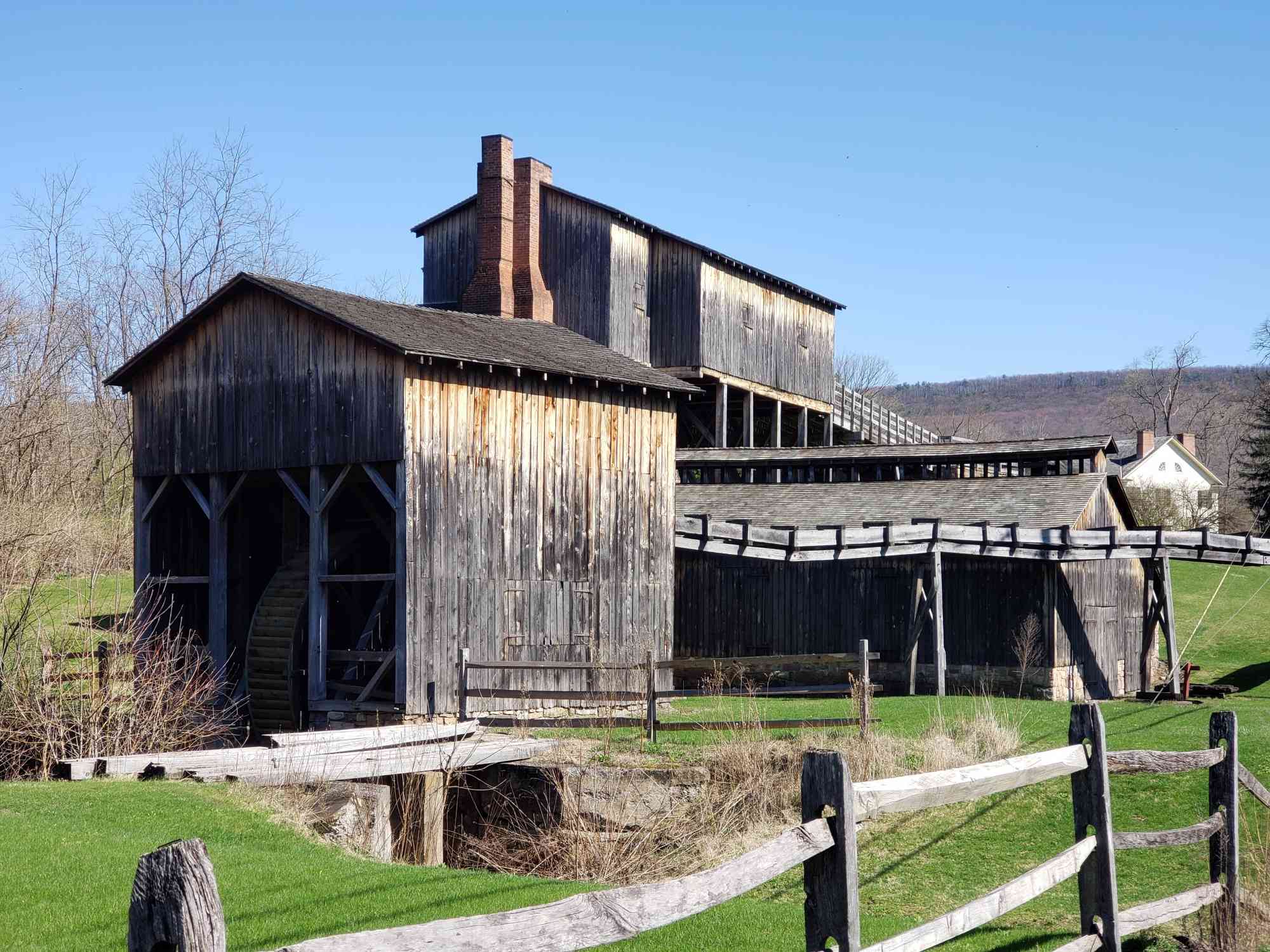 Continuing on from Milesburg down Route 220 is Curtin Village at Eagle Ironworks.
Curtin Village was part of a large iron furnace operated by Roland Curtin and his family. The historical site features a reconstructed cold blast charcoal furnace that produced pig iron from 1820 until 1921. During that time, it was one of the last in operation in the United States. Visitors to the picturesque buildings and grounds are provided a glimpse of what life was like in an 1800s company town. The site includes the waterwheel-powered Pleasant Furnace; the 1830s Curtin Family Mansion; and the workers' village. Guided tours are available on Sundays, but visitors may stop anytime to explore the village and grounds on their own. The site is also a popular backdrop for photographers.
Enjoy the four seasons at Bald Eagle State Park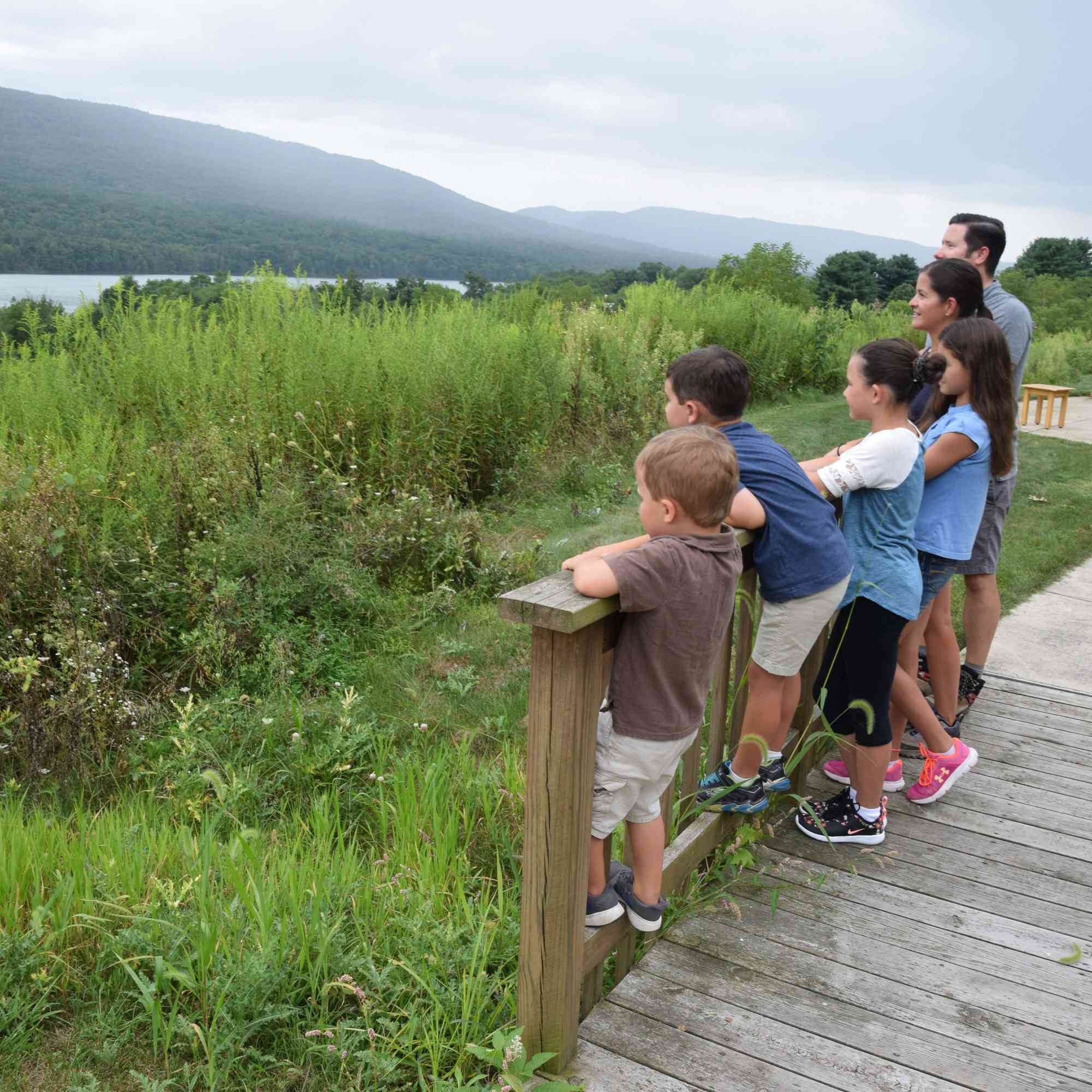 A day in the Bald Eagle Valley would not be complete without a stop or overnight stay at Bald Eagle State Park. A nature, wildlife and bird-lovers paradise, Bald Eagle State Park offers everything from swimming, boating, picnicking, camping, hunting and hiking. Trails at the 5,900-acre park are open year-round from sunrise to sunset, and traverse a variety of habitats. Whether you are interested in a half-mile easy walk or a longer, more difficult hike through the foothills of the Allegheny Plateau, you'll find the perfect trail. The abundance of other recreational opportunities at Bald Eagle State Park beckon a longer stay and more exploration.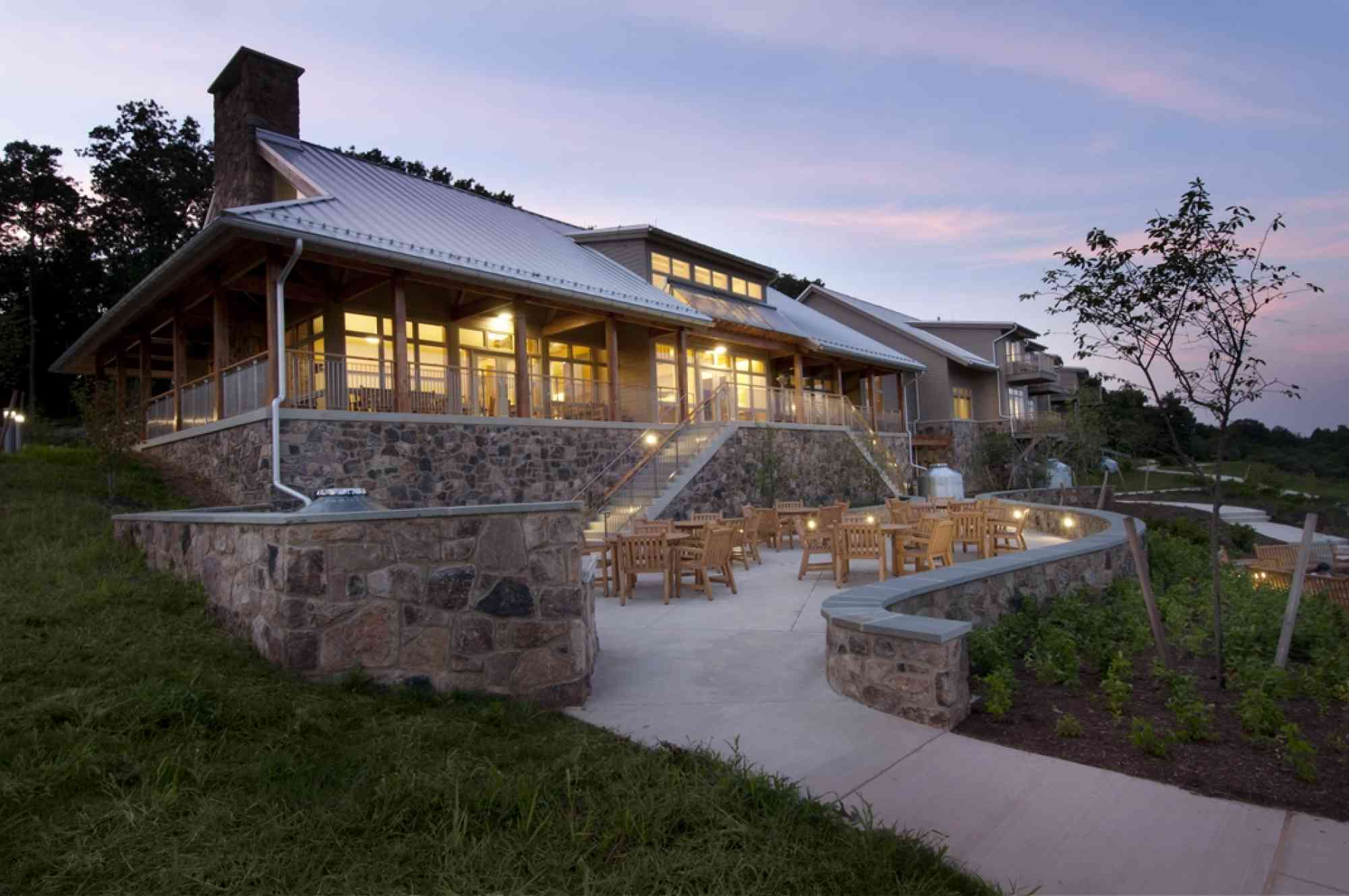 Camping is popular at Bald Eagle State Park, but if that lodging option is a bit too rustic for you, consider a stay at the beautiful Nature Inn at Bald Eagle, which features 16 overnight guest rooms, sweeping lake views and comfortable accommodations in a natural setting.
Other lodging options in the Bald Eagle Valley are the Eagle Creek Lodge, a beautiful, relaxing lodge hidden in plain sight in Port Matilda, PA on the banks of the Bald Eagle Creek, and just minutes away from Penn State University.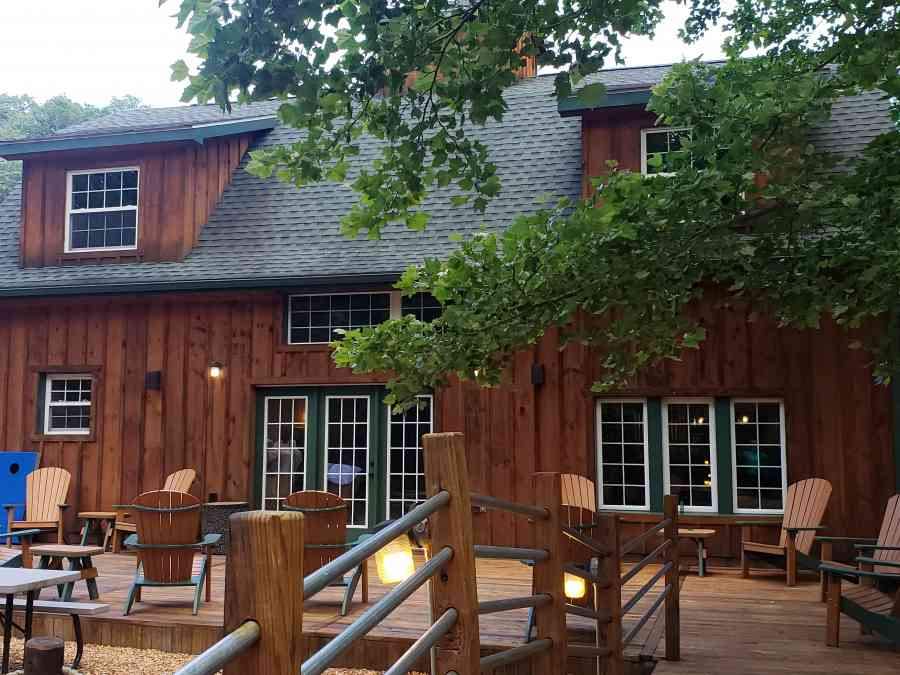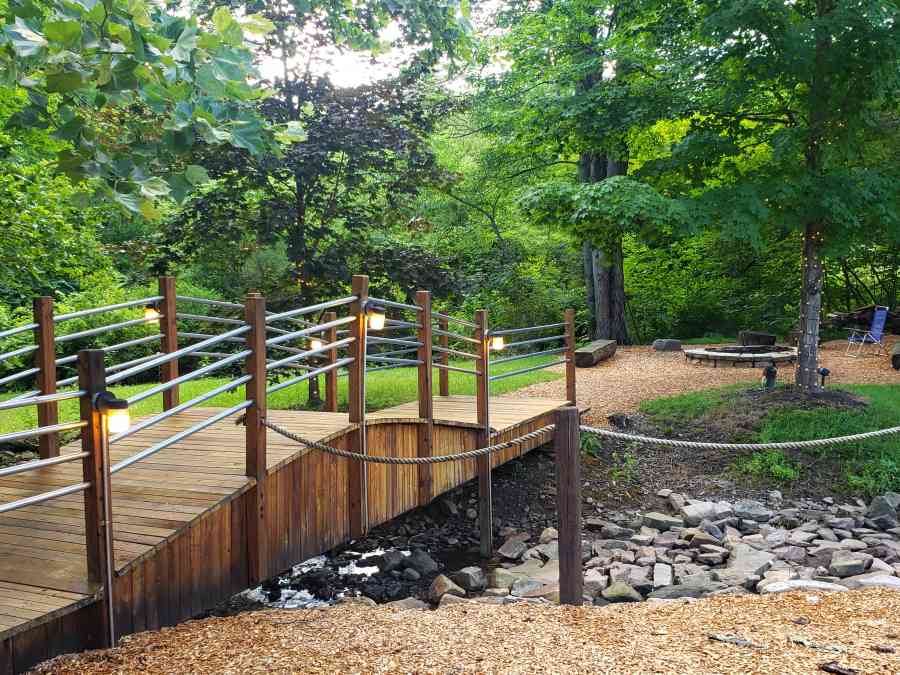 Spend several days in Happy Valley, PA
Interested in other ideas for spending time in Happy Valley? The "Spend a day in" blog series offers plenty of suggestions for a perfect getaway or day trip in Happy Valley.
We hope to see you soon!