Tait Farm Foods Wins New Product Award in Alcoholic Beverages & Cocktail Mixes sofi™ Awards
2,000 Products Competed for the Top Specialty Food Association Award
Boalsburg, PA (May 18, 2022) – Tait Farm Foods' Lime Mint Shrub has won the new product award in the Alcoholic Beverages & Cocktail Mixes category as part of the Specialty Food Association's (SFA) 2022 sofi™ Awards, a top honor in the $170.4 billion specialty food industry.
Lime Mint Shrub was one of 102 winners selected by a panel of specialty food experts from 2,000 entries across 53 product categories. Products are judged on taste, including flavor, appearance, texture and aroma, ingredient quality, and innovation. All tastings are anonymous and are held at the Rutgers Food Innovation Center.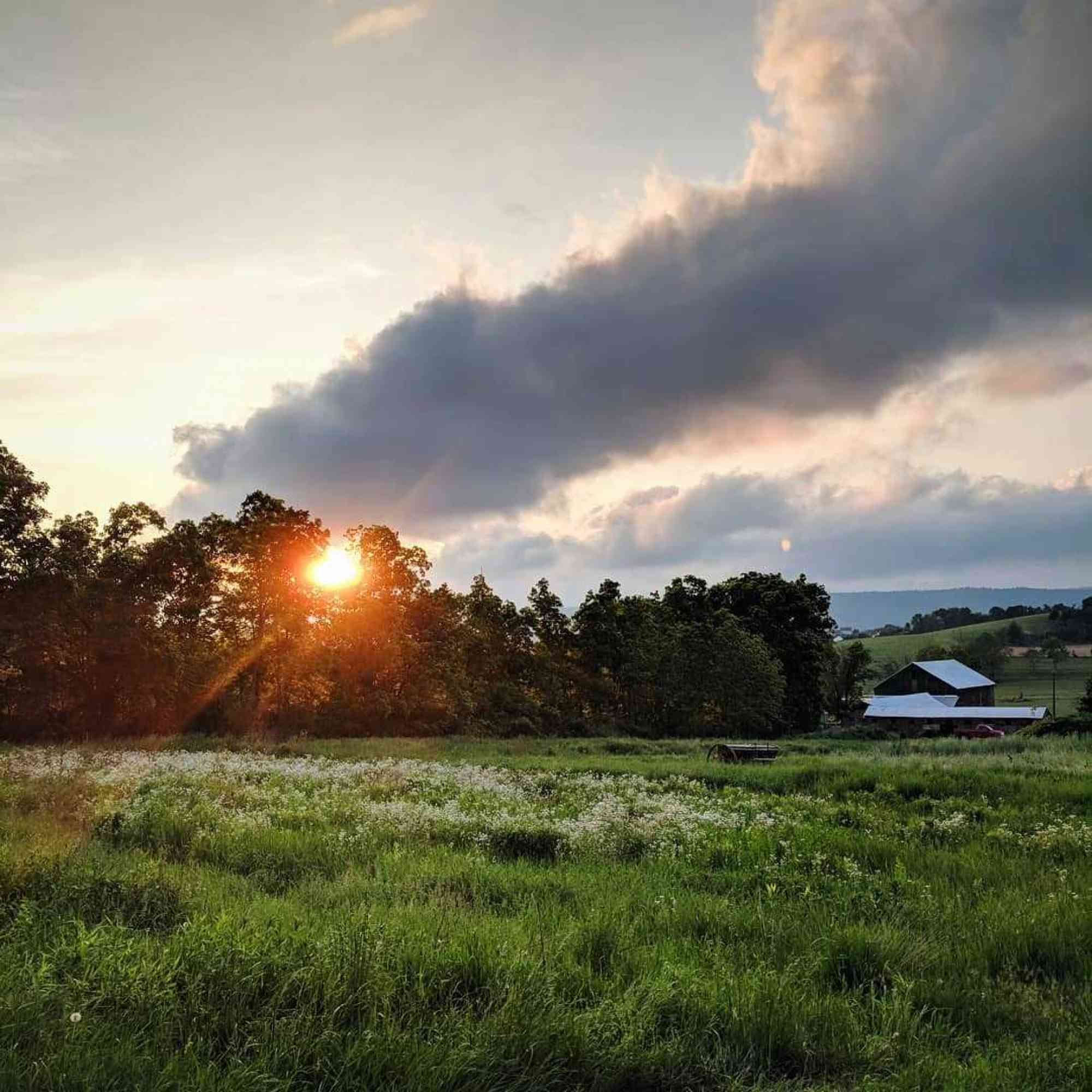 "We are honored that Lime Mint Shrub has won a New Product sofi™ Award," says Kim Tait, President of Tait Farm Foods. "As entrepreneurs, we are always looking for ways to know that our product is loved. The first bottles of Tait Farm Foods shrub were made 35 years ago. This New Product award is one of the ultimate stamps of approval and we're very grateful. It certainly confirms that shrub continues to be relevant and celebrated in the crowded field of modern-day cocktail mixers."
Lime Mint Shrub may be purchased on the company website, TaitFarmFoods.com, at the company's flagship location, The Harvest Shop in Centre Hall, PA, and at hundreds of specialty food retail locations nationwide. Tait Farm Foods' shrubs are served on menus at many restaurants and bars across the country.
This is Tait Farm Foods' third sofi™ Award win in 3 years, making for a sofi™ trifecta represented as follows: 2022 Best New Product -Lime Mint Shrub, 2021 Gold Winner - Raspberry Shrub, 2020 Bronze Winner - Strawberry Basil Shrub.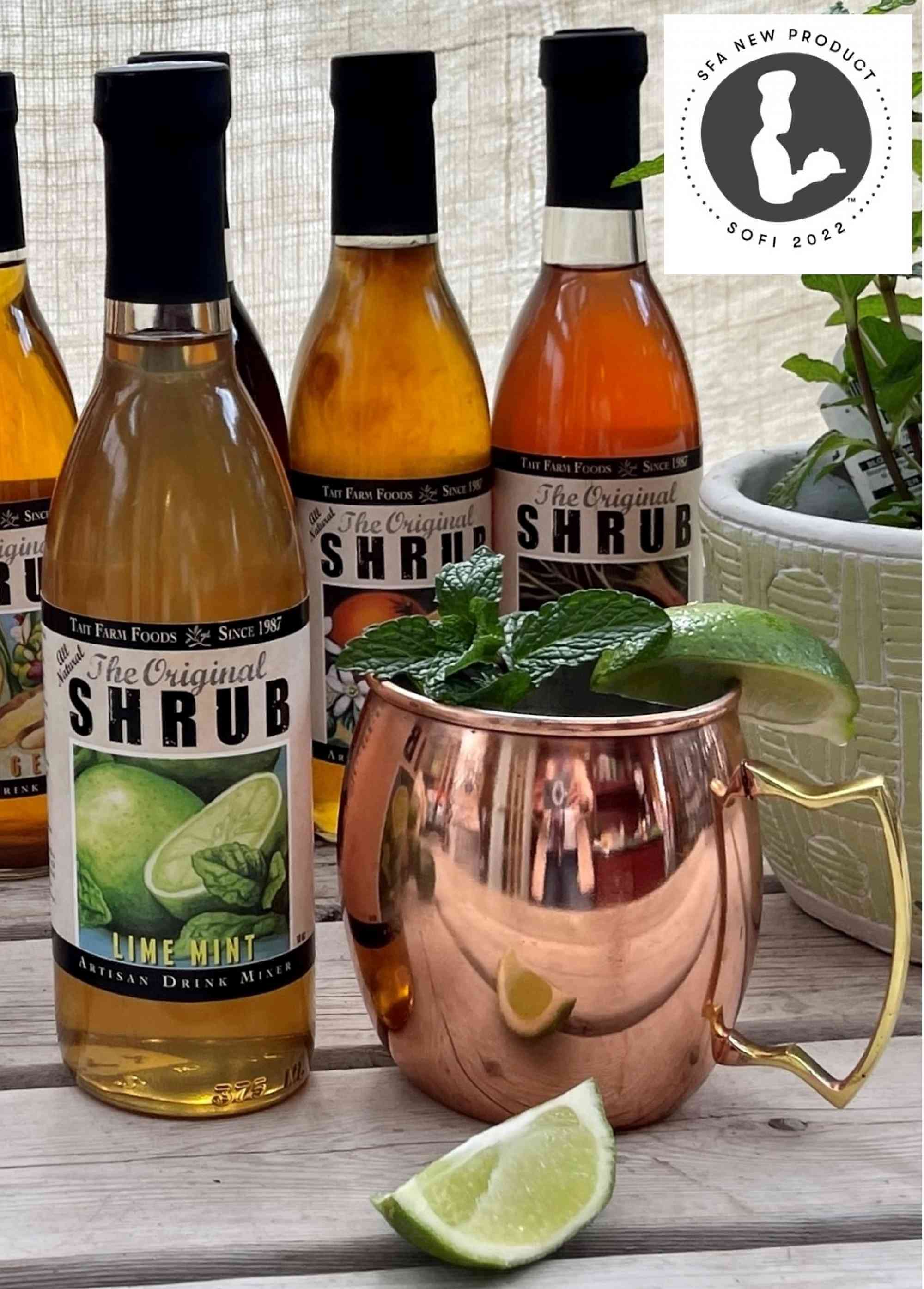 Next up, Tait Farm Foods' Lime Mint Shrub will be showcased at the Annual Fancy Food Show next month. A winner will be chosen from the New Product Winners in every product category to determine the "Best in Show New Product". The Winner will be announced June 12, 2022.
The sofi Awards are open to members of the SFA and have been given each year since 1972. Winners will be showcased at the 2022 Summer Fancy Food Show, running June 12-14, at the Javits Center in New York City. Open only to the trade, it is the largest East Coast B2B-only specialty food and beverage show. For more information, visit specialtyfood.com.
About Tait Farm Foods
Celebrating 35 years this June, Tait Farm Foods was founded in 1987. In the summer of 1986, a bumper crop of raspberries was hanging on the canes while it rained buckets for nearly 2 weeks. A family friend reminded David Tait of an old colonial beverage called Raspberry Shrub. It was the perfect solution! The first bottles of Raspberry Shrub were made in David's kitchen at Tait Farm in 1987. Since that time, Tait Farm Foods Inc. has grown into a well-respected company making more than 65 specialty food products. Careful attention is paid to the sourcing of every all-natural ingredient. Additionally, Tait Farm Foods stays true to the holistic process of making each item in small batches by hand, preserving the unique, artisanal quality that people have come to expect from this brand.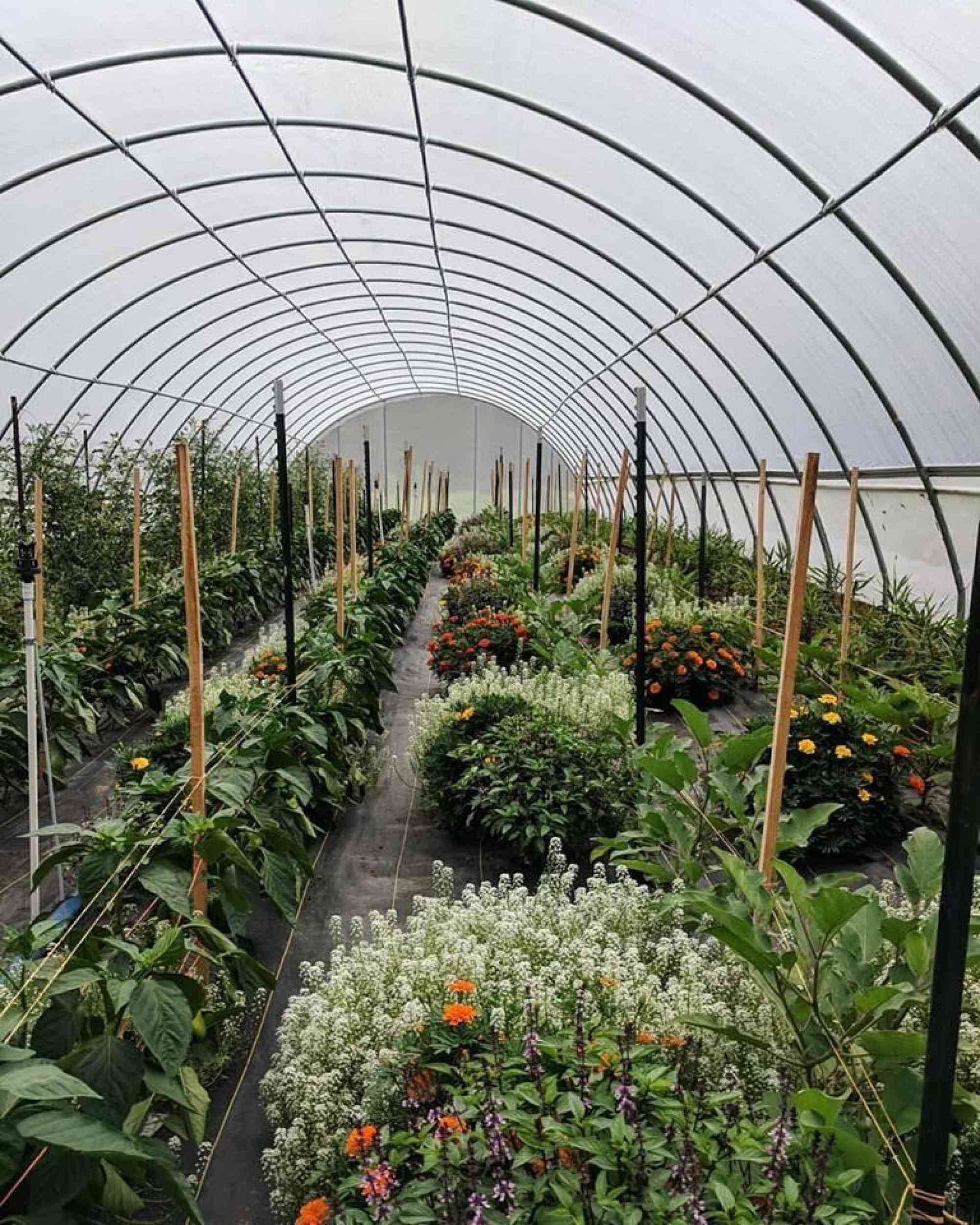 About the Specialty Food Association
The Specialty Food Association (SFA) has been the leading trade association and source of information about the $170.4 billion specialty food industry for 70 years. Founded in 1952 in New York City, the SFA represents manufacturers, importers, retailers, distributors, brokers, and others in the trade. The SFA is known for its Fancy Food Shows; the sofi™ Awards, which have honored excellence in specialty food and beverage for 50 years; the Trends potter Panel Show reports and annual predictions; the State of the Specialty Food Industry Report and Today's Specialty Food Consumer research; the ecommerce enabled SFA Product Marketplace, where members showcase products and sell directly to qualified buyers; SFA Feed, the daily source for industry news, trends and new product information, and Spill & Dish: A Specialty Food Association Podcast.