Take in all of Happy Valley from the top of Mount Nittany
If you have not seen the views from the top of Mount Nittany, have you really seen all of Happy Valley? It is a legit question, because the breathtaking mountain top views stretch across State College, PennState and beyond.
Yes, up there you can really take it all in, and for alumni, students, townies, and visitors alike, making that trek to the top of Mount Nittany is one of those things that just must be checked off a Happy Valley bucket list.
After all, the mountain is the cultural and environmental symbol of Penn State. Thanks to the efforts of The Mount Nittany Conservancy, the mountain remains a natural place right in the heart of Happy Valley. Those efforts also make it a great setting for an outdoor adventure.
All year long, in any season, more than eight miles of volunteer-maintain edtrails are open for those looking to get out to the woods and clear their heads. Adventurers should come prepared because the trails up the mountain are rocky and steep. The long climb up offers its payoff at the top, where the popular Mike Lynch Overlook features a birds-eye view of the campus, including Beaver Stadium and the Bryce Jordan Center.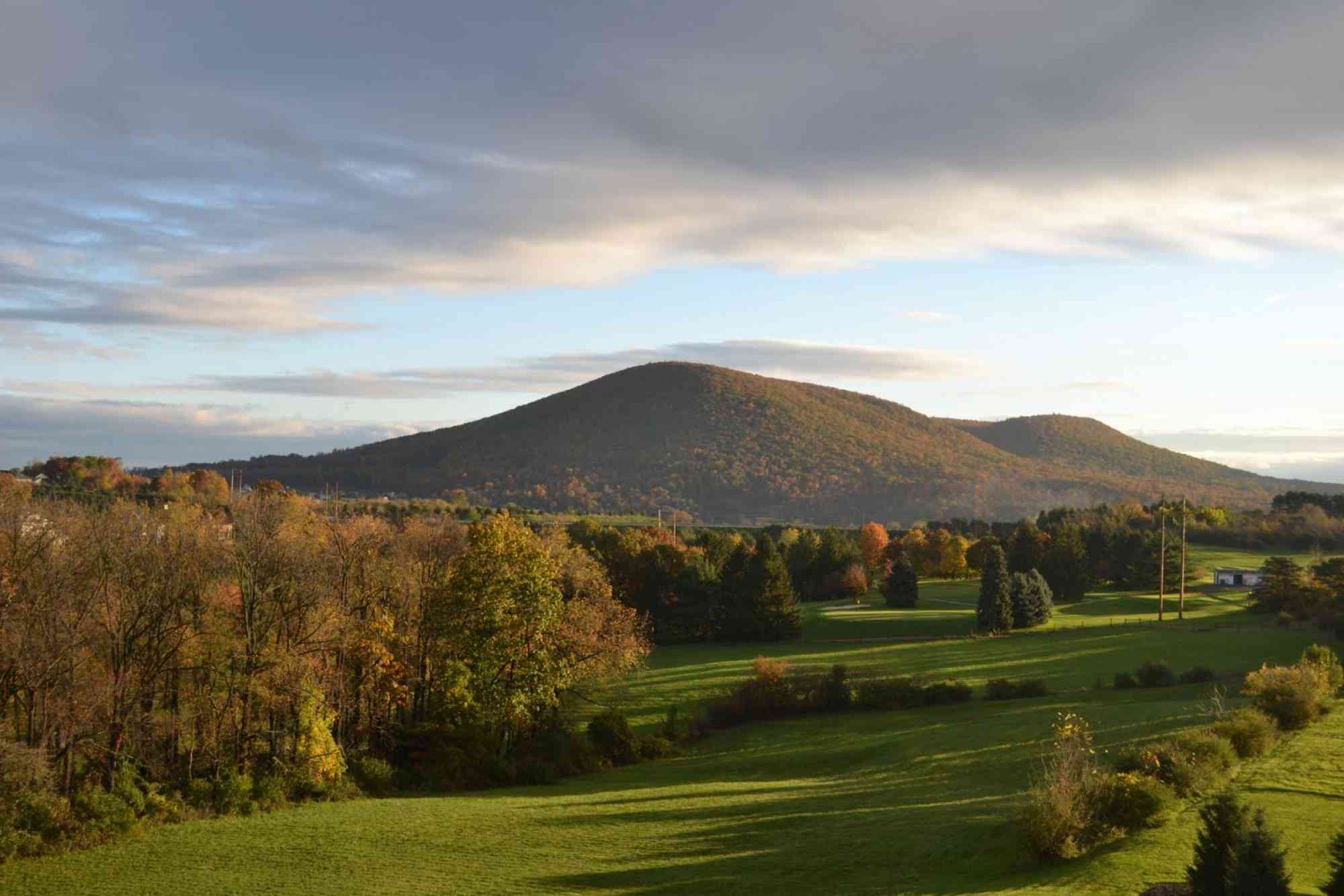 Up on top of the mountain, the trails are relatively flat and well-marked (blazed blue and white, naturally), so hikers should not feel afraid to explore all the mountain has to offer.
The blue and white trails offer two different loops around the mountain, so hikers can adventure at their own pace. Vistas along the way offer sky-high vantage points of Boalsburg, Penns Valley, the Spring Creek Water Gap, Bellefonte and more.
Be sure to pick up a brochure/trail map—available for free at the trail head or online—to help navigate the journey and learn about the history and folklore surrounding the mountain.
The Conservancy believes every square inch counts when it comes to conserving Mount Nittany, and those who support that mission are recognized with a Mount Nittany Square Inch Marker. The markers are a wonderful way show your love for Mount Nittany.