The Nittany Antique Machinery Association
In the fall of 1975, a few Centre County farmers were in a casual conversation while attending an antique engine show. They began meeting on a regular basis at various locations. In January of 1975, the Nittany Antique Machinery Association was born. With their dedication and determination, the first Fall Show was held in September of the same year. Theirs was only a dream with the hopes that this would become an annual tradition.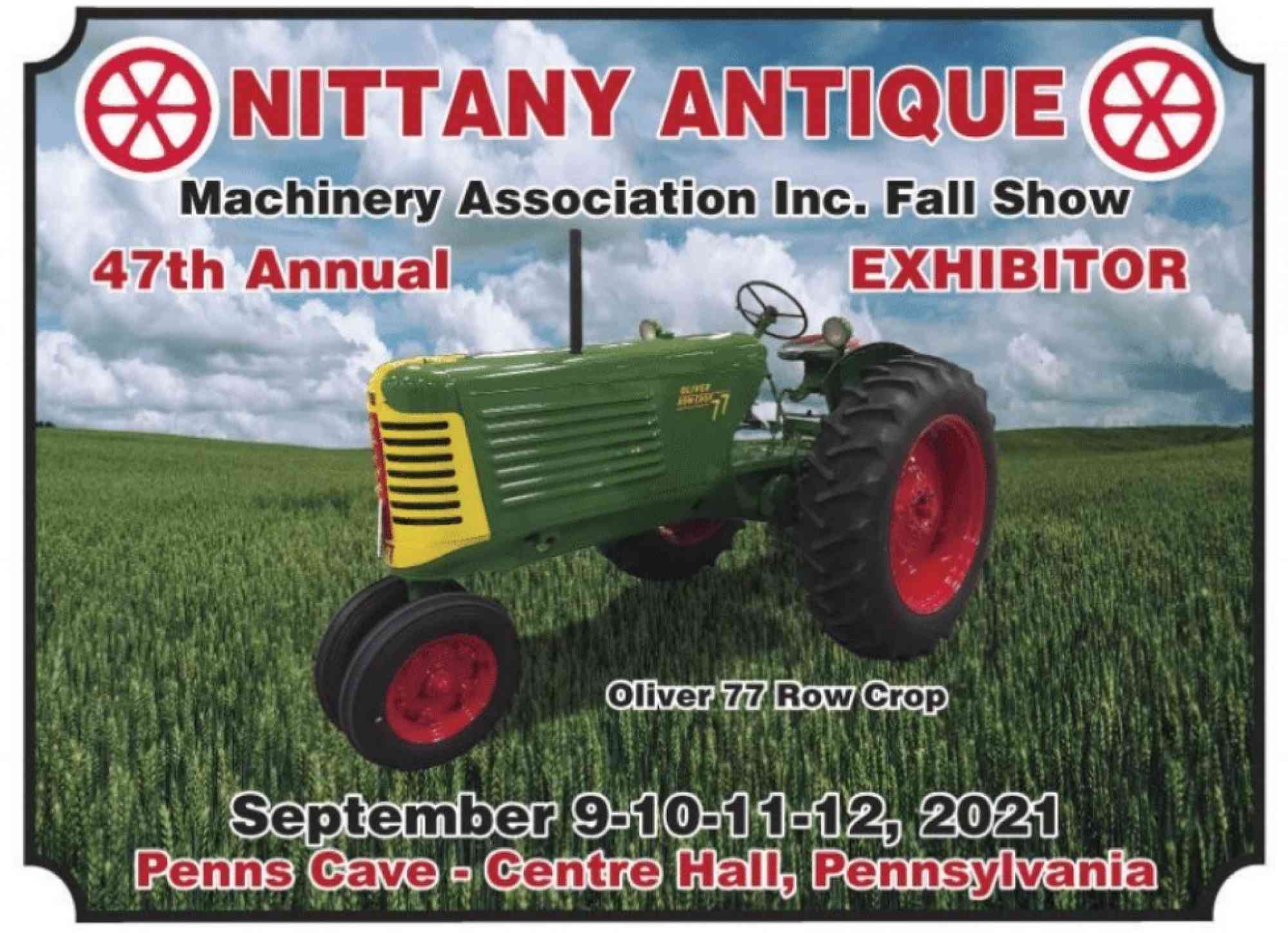 With close to 100 acres, it now boosts a Toy building, a large FleaMarket, and many food vendors. A different make of tractor is featured each fall. We have antique machinery in operation,i.e., threshing gain and sawmill all powered by antique steam engines. Homemade apple cider.Homemade ice cream. Broom making and other crafts. Even an antique tractor parade. At night, the big boys come out to play competing with their antique tractor and steam engine in the pulls.
For a sneak peak, join us at our annual Spring show being held June 4, 5 & 6, 2021.