Three Family Adventure Experiences in Happy Valley
While it's home to one of America's best college towns, Happy Valley has plenty of family-friendly opportunities for fun and adventure. Here are three ideas to get you going.
Have a Blast at Tussey Mountain and Penn's Cave & Wildlife Park
Known as a popular wintertime ski destination, Tussey Mountain shines all year long thanks to a huge variety of activities for families at its Fun Centre, including go-karts, batting cages, par 3 golf, mini-golf and a driving range. A skatepark is open to skateboarders, in-line skates, BMX bikes, and certain kinds of scooters. There's also a catch-and-release fishing pond located adjacent to a pavilion that's available for event rentals complete with paddle boats. Tussey Mountain.com has details on pricing and reservations.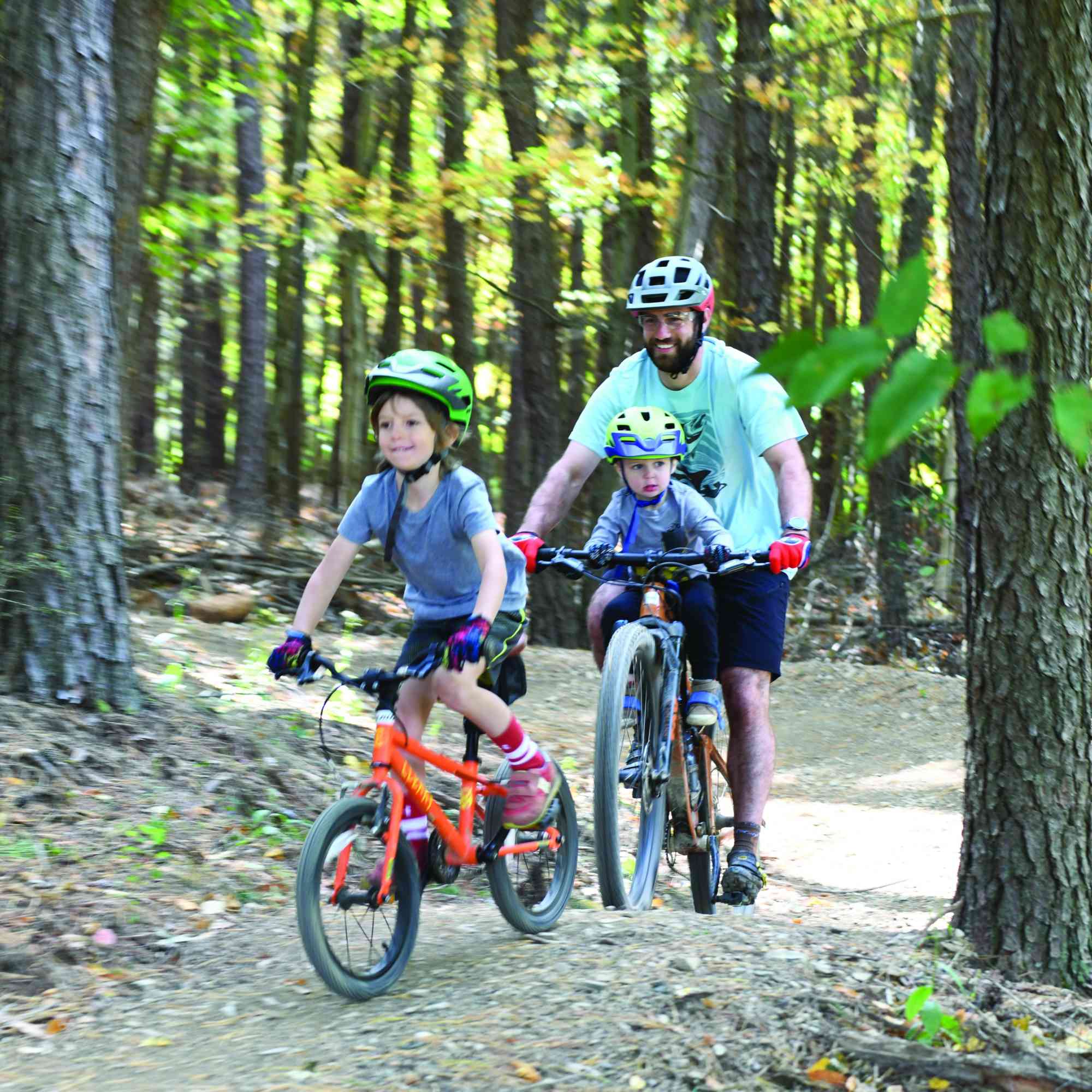 A short drive down scenic route 45 takes you to one of Happy Valley's most unique natural attractions: Penn's Cave & Wildlife Park, America's only all-water cavern & farm/nature/wildlife park, offering guided boat tours year-round (weekends only in December and February, closed in January). The Farm-Nature-Wildlife Tour traverses 1,600 acres that have been carefully preserved for birds and animals, with the use of existing logging and tractor trails. You'll see native North American animals such as wolves, bison, Texas longhorn cattle, foxes, bears, elk, whitetail deer, mustangs, bighorn sheep, and the Penn's Cave Icon, the mountain lion. The Farm-Nature-Wildlife Tour is open daily, April through November. Visit PennsCave.com for rates and schedules for cave and wildlife tours.
Get Outdoors on Mount Nittany & Harvest Fields Community Trails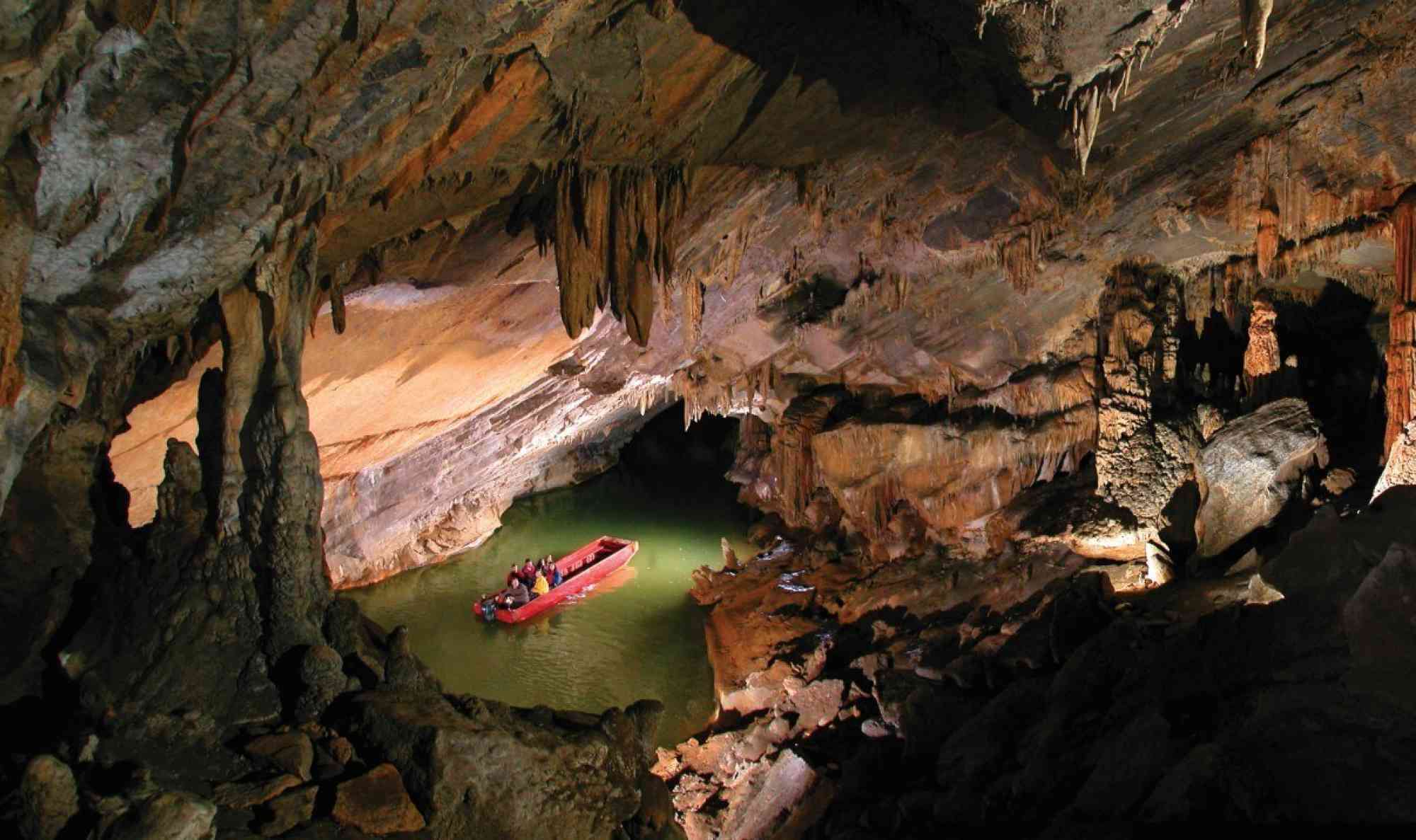 Your Happy Valley experience won't be complete until you reach the summit of Mount Nittany, "the cultural and environmental symbol of Penn State and the Nittany Valley," according to Mount Nittany Conservancy, the local nonprofit that preserves the area's natural treasure. According to regional folklore, the mountain—and the reclusive lion that roams there—are named for the mythological Indian princess Nita-Nee, who was revered by her people for leading them into the safe and fertile valley of central Pennsylvania. Mount Nittany offers a rigorous hike with a worthwhile payoff in exceptional views of campus and Beaver Stadium, as well as other parts of Centre County. Find detailed hikes and maps for the mountain's volunteer-maintained trails at nittany.org/hike.

Your family can also explore nature on two wheels, mountain biking at Harvest Fields Community Trails. Opened in fall 2020, the trails were built to give beginner and intermediate riders experience with mountain biking, so it's ideal for riders of varying ages. Nittany Mountain Biking Association has details, including directions to the trailhead and parking information at nittanymba.org/harvestfields, and the Facebook page is updated regularly with trail conditions and other information at facebook.com/harvestfieldscommunitytrails.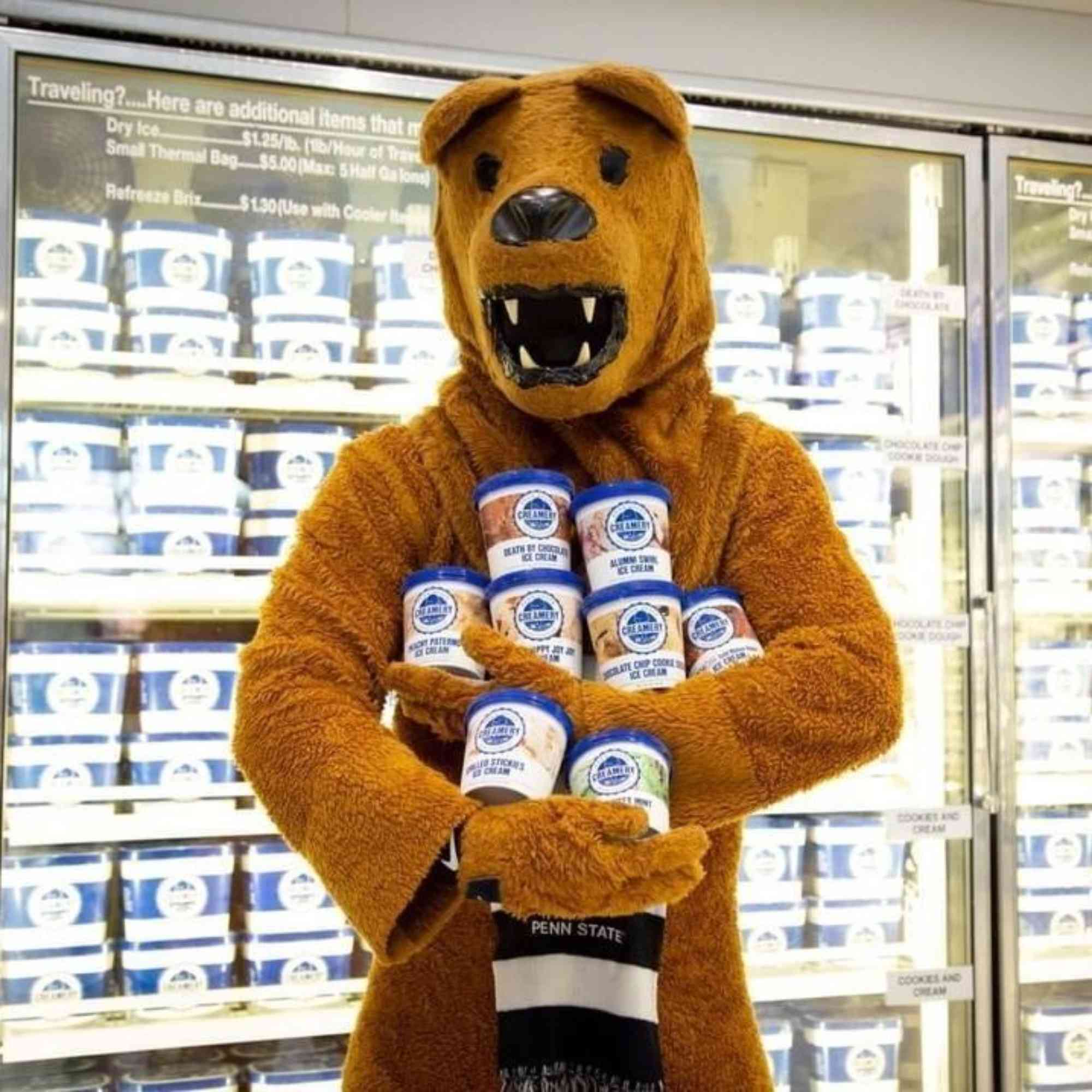 Come for the Adventure, Stay for the Ice Cream
Happy Valley has many claims to fame, but none are sweeter than its ice cream. While the Penn State Berkey Creamery is perhaps the most renowned—and for good reason—it's not the only ice cream game in town. Your family can make an entire day of touring Happy Valley's top ice cream spots and choosing your favorite.
Stop 1: The Creamery on Penn State's campus generously scoops its traditional favorites, like Death by Chocolate and Vanilla Bean, plus new and seasonal flavors. Tip: If you're in the neighborhood, Creamery Ice Cream is also available at The We Are Inn in Philipsburg.
Stop 2: Meyer Dairy Store on South Atherton, founded in 1887. Meyer milk is a staple in local refrigerators, bottled in glass jars and sold just days after cows are milked, and makes some of the freshest ice cream you'll ever taste. Flavors change throughout the year, but the unique Grape Nuts flavor is a local favorite.
Stop 3: Wasson Farm Market on Shingletown Road, a long-time seasonal market, started making its own ice cream in summer 2020. While flavors are limited, the market has a secret sundae weapon: owner Candy Wasson's homemade peanut butter sauce.
Stop 4: IngleBean Ice Cream in Penn's Valley's village of Millheim sells "hyperlocal hard ice cream" made with neighboring Spring Bank Acres Farm milk. Homemade toppings like brownies and cookies come from right next door, its sister business, IngleBean Coffee Shop.