Visitors across Pennsylvania Enjoy DelGrosso's Italian Food, Family-Friendly Rides and Laguna Splash Waterpark
Summer is upon us and Exploring Altoona and Happy Valley has never been easier or more inviting. With parks, pools, ball games, hiking trails, and festivals all at the ready, pull out your calendars and start making those summer bucket lists, starting off with DelGrosso's Amusement Park.
DelGrosso's Amusement Park is a trademark family favorite for thousands of visitors across Happy Valley, Altoona and the Central Pa. region. With affordable fun for friends and family of all ages, perfect introductory rides, an Italian-themed waterpark, and special events throughout the summer, you can cross off several summer bucket list items with just one day trip!
"There are so many great things to see and do without breaking the bank," DelGrosso's Park and Laguna Splash Director of Marketing Amy Mearkle says of the Altoona and Happy Valley area. "You and your family can enjoy affordable family fun."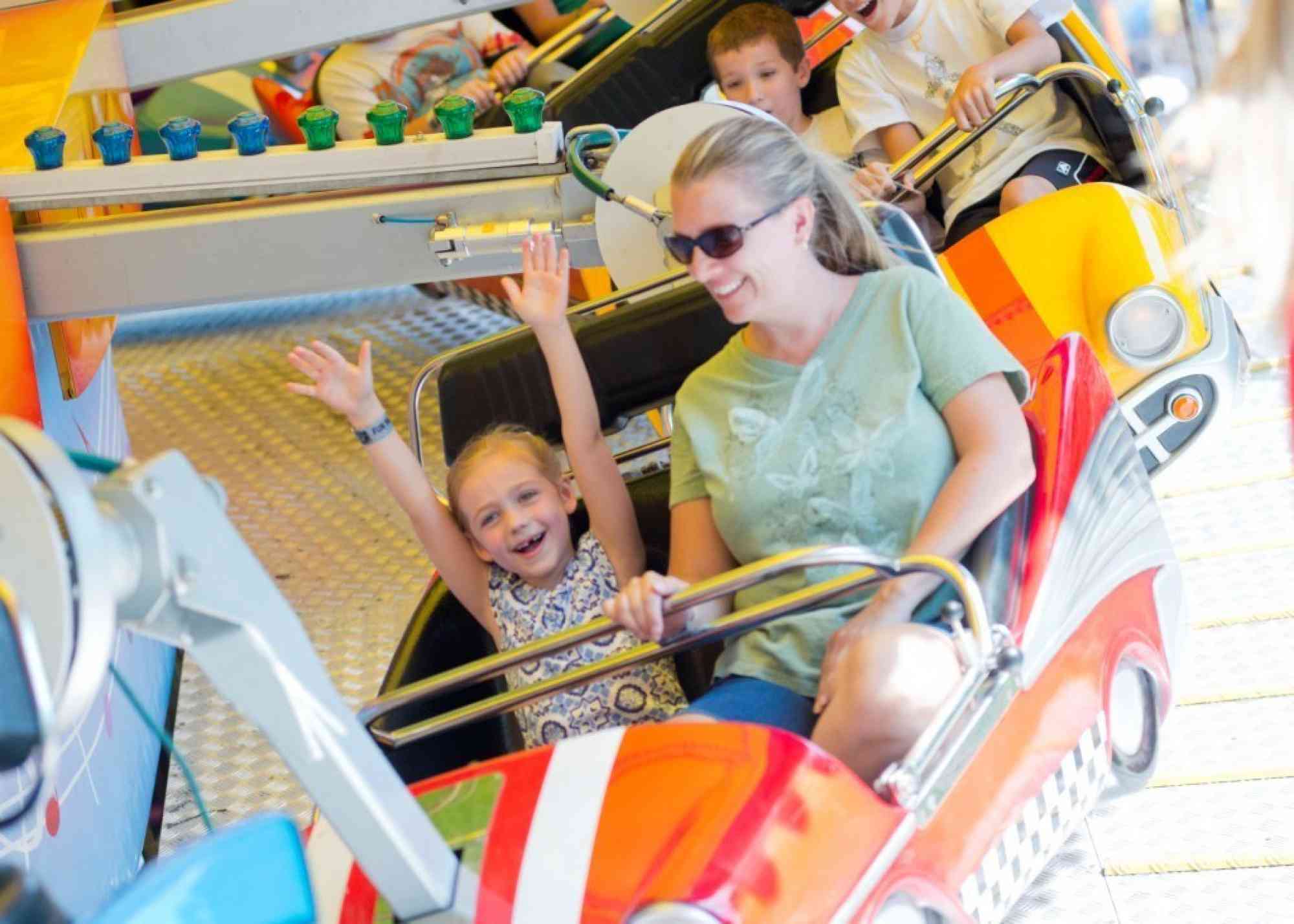 Affordable Family Fun
The summer 2022 season kicked off on May 21, 2022 and marks 75 years of bringing affordable fun, famous food and special events to 250,000 visitors each year. To celebrate their longevity, DelGrosso's is offering discounted Tier #1 season passes for $75. Passes provide unlimited visits during the 2022 season and free admission to Harvestfest in September. If you're a visitor within driving distance or local that has yet to join the throngs of visitors, skip the day pass and go straight for the season pass. Many visitors make DelGrosso's a regular for summer trips and it pays off in just three visits!

A huge perk of the park is the ability to take the whole family without being cost prohibitive. Unlike most amusement parks, parking at DelGrosso's is free—as is admission! You don't have to pay just to enter the park, which is one of the reasons DelGrosso's makes the top of the bucket list for budget-friendly family fun this summer. Non-riders can enter the park for free, and rides are available by tickets, day passes or season passes, so you can buy just the right amount of fun for you and your family.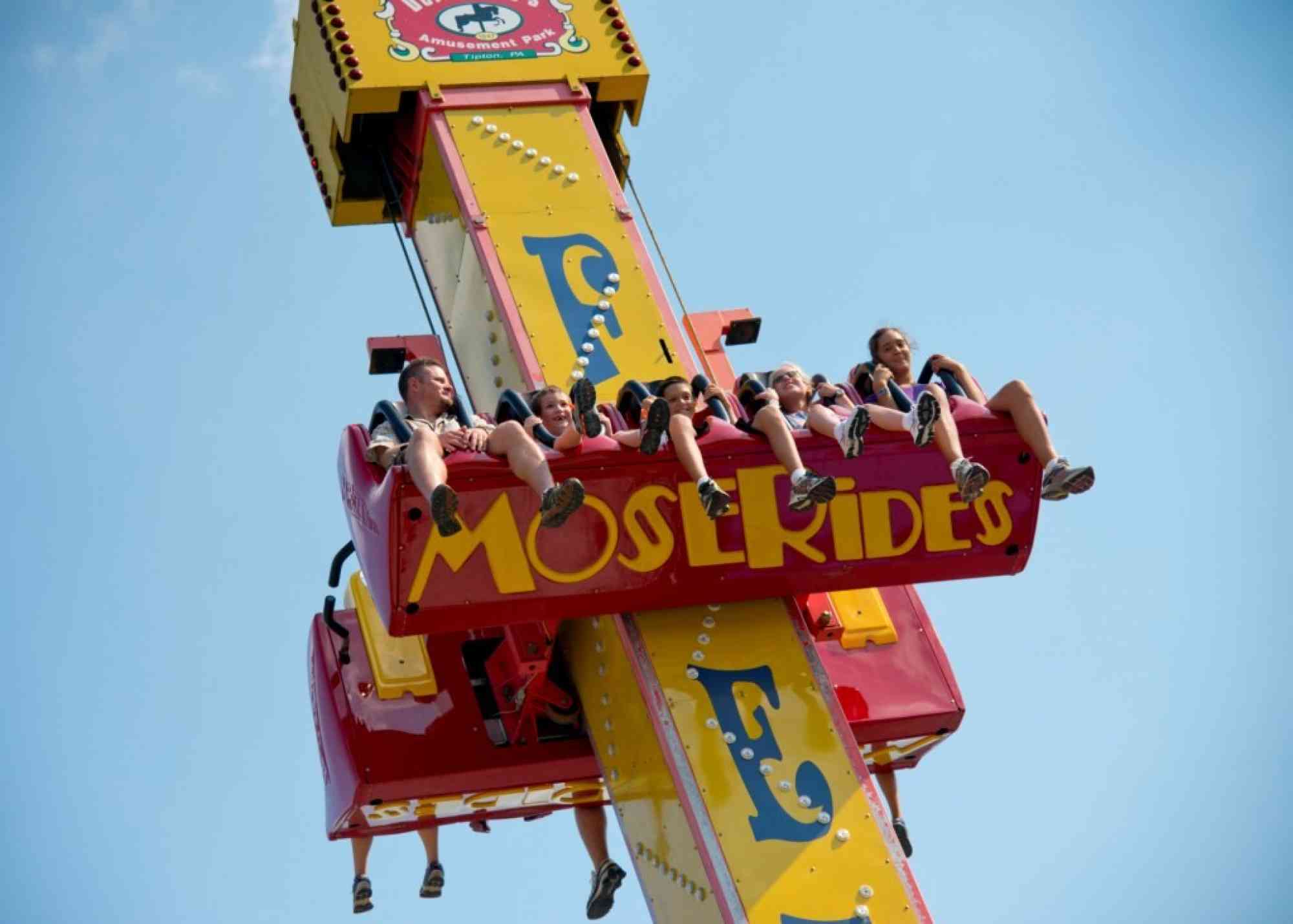 The Best First Rides
If you have yet to brave an amusement park with your little ones, DelGrosso's is a perfect introductory amusement park. Because of the flexibility to purchase tickets rather than a full day pass, you can trial rides for minimal cost until you know the comfort level of your kiddos. So if you aren't sure whether they're going to wail or whoop on the Whales kiddie ride, just buy a few tickets and see what happens!

When you enter the park and find the kiddie rides, you'll see a plethora of options perfect for kids under 52". They can take a slow moving ride around in the Boats, bump around on the Turtles, get dizzy with Dad in the Dizzy Dragons or ride their very own pint-sized Carousel. There are plenty of options to introduce the thrill of rides at DelGrosso's. If you're bringing the tiniest of tots, there is a well-stocked, air conditioned nursing mothers room available, too.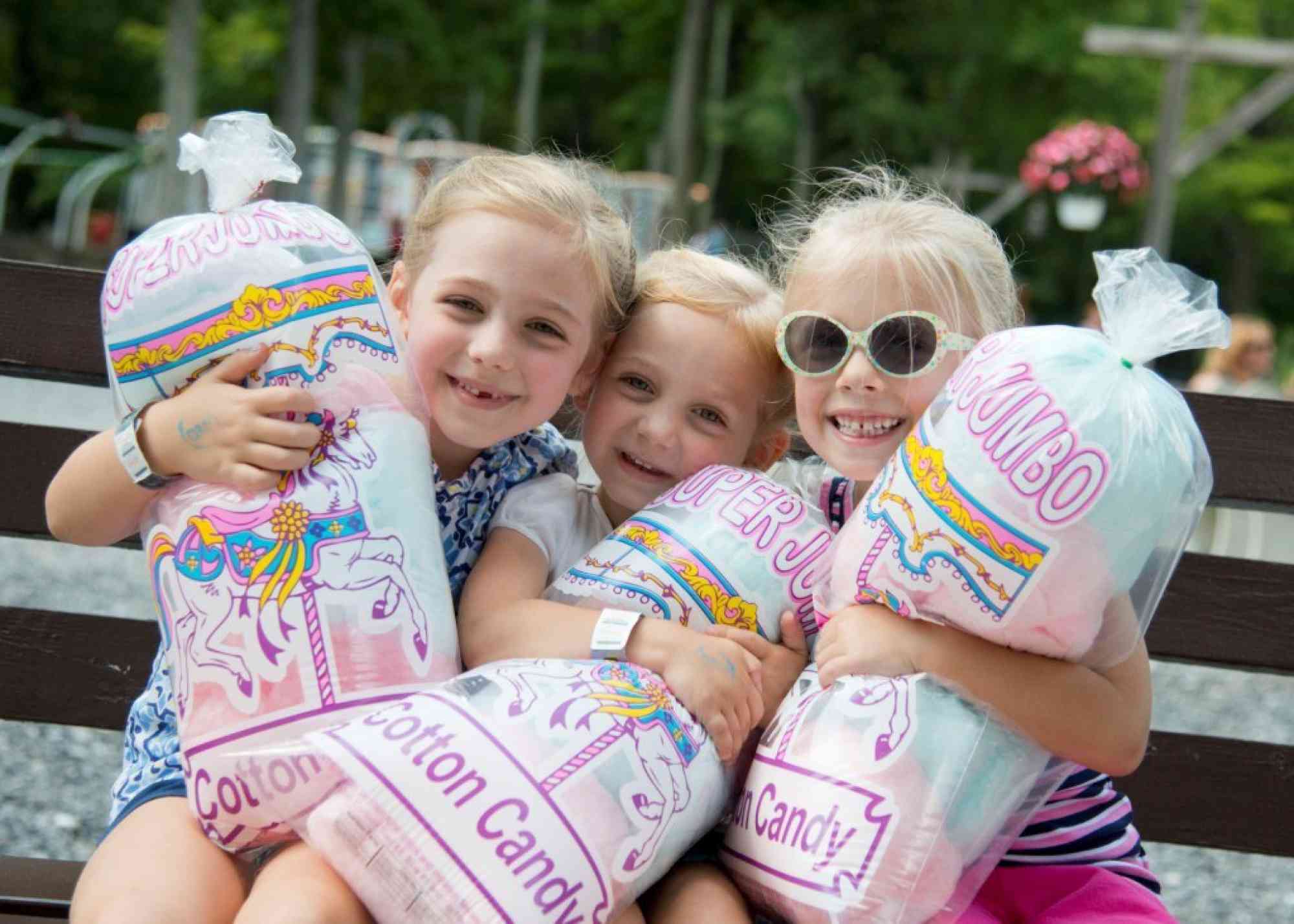 Taking Family Fun to the Next Level
If you're ready to move on to bigger and better things (or in this case, taller and faster rides) head out of Kids Kingdom for the next level of kid-friendly thrills. Many of the rides can be enjoyed by young children with an accompanying adult, but the magic height for kids to ride everything solo is 48". Mix it up on the Scrambler, free fall on X-Scream Tower or take a family ride on the Yo-Yo, just make sure to stop for all the famous food favorites along the way! DelGrosso's is famous for their Italian cuisine available throughout the park and cotton candy and funnel cake provide that dreamy summer smell you won't be able to resist.

Unlike the ride part of the park, Laguna Splash requires a day or season pass for entry—and it's worth it! Water slides, a lazy river, a wave pool and a perfect playground pool for little ones, make Laguna Splash worthy of its own full day. The best way to explore Laguna Splash is to rent a cabana. For only $69, you can book your date online in advance and head straight to your own personal space to sprawl complete with refrigerator and room for six guests.
Finally, throughout the season DelGrosso's hosts special guests, concerts and celebrations. Check their events page for special discount days and a lineup of family-friendly concerts. You'll be surprised at some of the big names that make their way through Tipton, Pa.
Don't wait to enjoy all DelGrosso's has to offer! Whether it's your first-ever visit or your first trip of the season, early summer provides ideal conditions in Happy Valley and Altoona. Ride the rides (and the waves!) and you'll be back again and again.