Vocal ensembles will celebrate Dr. Martin Luther King Jr. in concert January 21, 2023
Singers from Penn State, local high schools and a historically Black university will celebrate the influence and inspiration of human-rights champion Martin Luther King Jr. at 4 p.m. on Saturday, January 21, 2023 in Eisenhower Auditorium.
Tickets for the newly announced "A Choral Tribute to Dr. Martin Luther King Jr." are on sale now.
Order in person at the Arts Ticket Center at Eisenhower Auditorium, by phone at 814-863-0255 or online at cpa.psu.edu. Tickets are $20 for an adult, $5 for a University Park student, and $10 for a person 18 and younger. Visit "A Choral Tribute" for program details. Visit Center for the Performing Arts for more information about all spring 2023 events.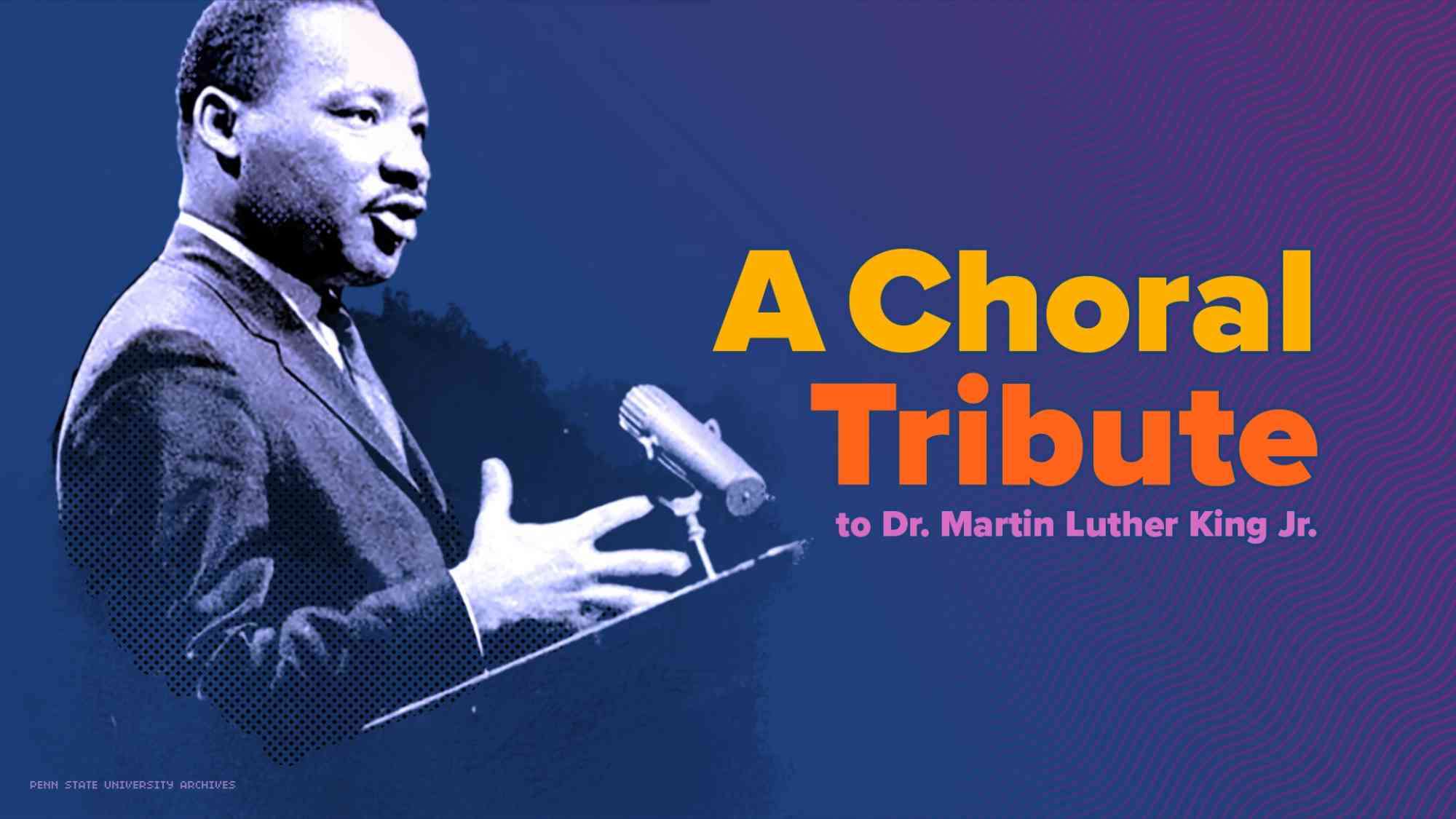 Performances will focus on choral and vocal music from African and African-American musical idioms that emphasize King's legacy and influence.
The program will feature Penn State's Essence of Joy, conducted by Anthony T. Leach; Morgan State University Concert Choir, conducted by Eric Conway; State College Area High School Master Singers, conducted by Erik Clayton; and Bellefonte Area High School Concert Choir, conducted by Eric Binser. Leach is the event's artistic coordinator, and special guest ensemble Mwenso and The Shakes will accompany the performers.

"A Choral Tribute to Dr. Martin Luther King Jr." is a vocal program modeled after the success of a concert series at the Kennedy Center in Washington, D.C. That concert event, started in 1990, features local high school, university/college, worship center and community choirs coming together to celebrate the Martin Luther King Jr. holiday through song.
Acknowledgments
This performance is part of the Martin Luther King Jr. Week of Commemoration: A Testament of Hope, and presented in partnership with the Penn State Office of the Vice Provost for Educational Equity and the MLK Jr. Student Commemorative Committee. #FORTHECULTURE
A grant from the University Park Student Fee Board makes Penn State student prices possible.
Find the Center for the Performing Arts on Facebook, Twitter and Instagram.