200th anniversary of Philipsburg's Old Mud Church to be celebrated on-line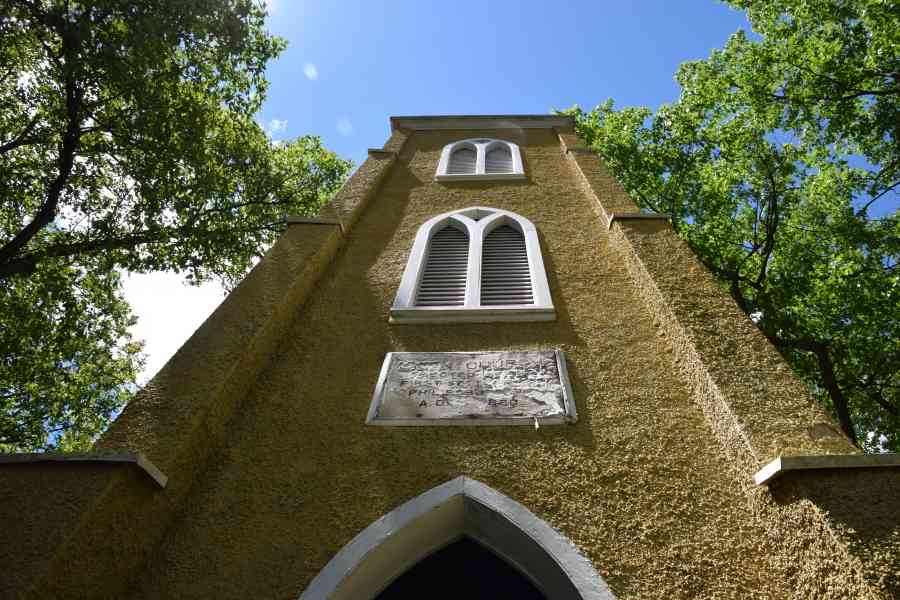 The planned events for the 200th anniversary of Philipsburg's Old Mud Church will not be taking place over the summer of 2020 due to restrictions of the COVID-19 epidemic. But this doesn't mean the old church has been forgotten. A number of on-line celebrations will be hosted on the new website of the Philipsburg Historical Foundation, soon to be announced. There are also numerous commemorative items for sale on-line through Vaux Electronics of Philipsburg. These include a lovely new cutout of the church made by The Cat's Meow Village of Wooster, Ohio, plus Mud Church mugs, glasses and T-shirts. Please go to www.rockinv.com, and follow the fundraiser link.

The Mud Church and the John Henry Simler House, Philipsburg's two premier historic sites, will be open on a limited basis from 2-4PM on Sundays, beginning on July 5, 2020.
Only small groups will be permitted, five persons or fewer, with masks and social distancing required, contact information from each visitor, and sanitizing after each tour. Please note that some visitors could tour the Mud Church cemetery or the Pennsylvania German gardens behind the Simler House, while others are inside for tours. For tours at other times, please call 342-4842 or 321-8583 or 577-1994.
Unfortunately, the Philipsburg Historical Museum and Reading Room must remain closed for the duration of the epidemic. For genealogical or research questions, please call the above numbers. Hopefully we will be able to get through these parlous times, and reopen in 2021.