2023 Fall Festival at The Arboretum at Penn State
On Friday, October 6 and Saturday, October 7, The Arboretum at Penn State will hold its 11th annual Pumpkin Festival. The popular community event invites visitors to participate in a wide variety of activities. Attendees can look forward to a pumpkin giveaway, a jack-o'-lantern contest, a lighted jack-o'-lantern display, live music, crafts, a food court, and much more.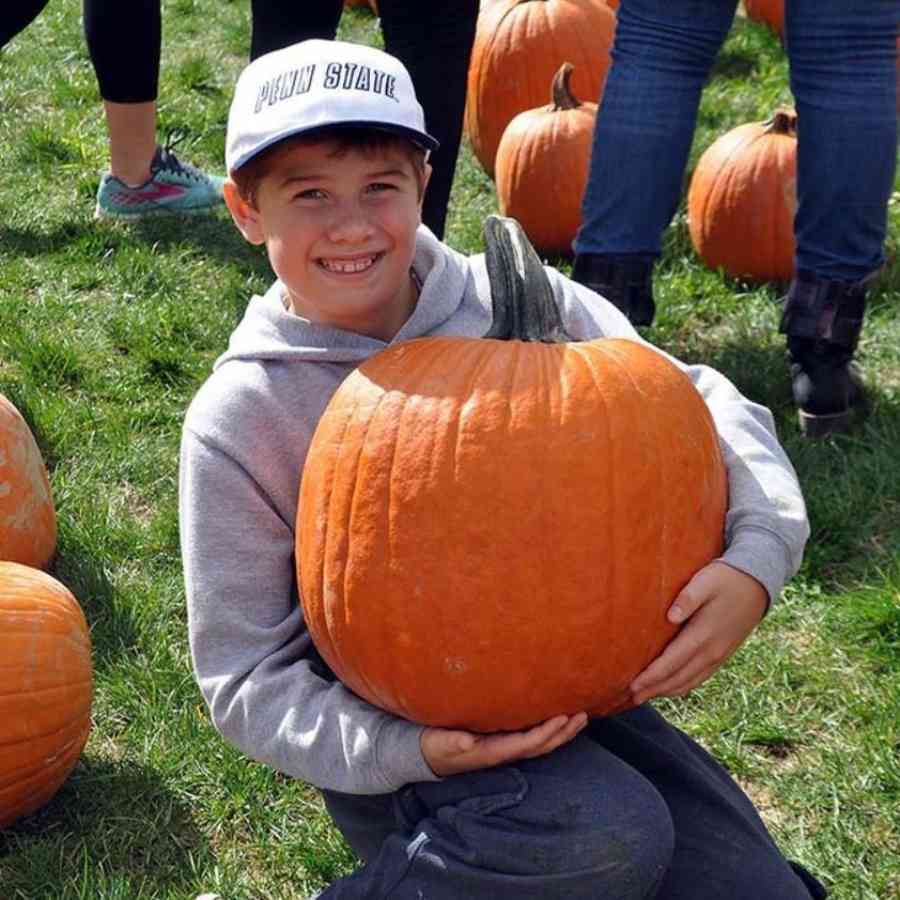 The 2022 event was a massive success, attracting nearly 20,000 visitors, and this year's event looks to bring some of the same energy and excitement to the fall festival. On Saturday, October 7, families will find things to do in all areas of the Arboretum. Visit the Esplanade to play pumpkin tic-tac-toe, bowling, and ring toss. Make your way to the children's garden, where you can participate in gourd guessing and a spooky scavenger (or gnome) hunt. You can also see the Harvest Queen Scarecrow and catch a puppet show. Spend some time at the Event Lawn where you can decorate gourds, make corn husk dolls, or have your face painted. There will also be a face-in-a-hole photo board, a Palmer Museum of Art activity, and Centre Wildlife Care animal education. Finally, visit the pollinator & bird garden to participate in Stories Under the Sky, and check out both the pollination education station and the beekeeper scarecrow. There will be something for everyone at this year's event. See the complete schedule below: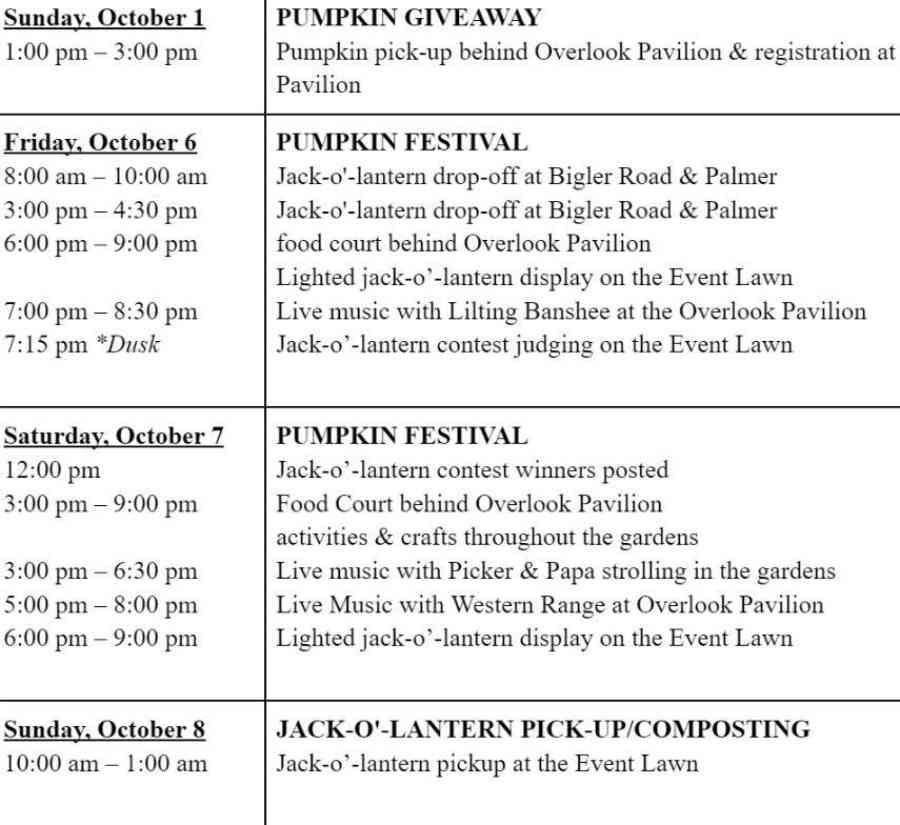 During last year's event, 880 pumpkins were given away to community members; 640 jack-o'-lanterns were displayed; and 250 community and student volunteers logged over 750 service hours to make the festival happen. Eleven student organizations were involved with the event. Festival attendees enjoyed 232 gallons of hot cocoa and apple cider. Twenty-five pumpkins won an award in the jack-o'-lantern contest.
"The Arboretum was absolutely magical tonight for the Pumpkin Fest. I've (attended) several times in the past, but it felt extra whimsical and alive tonight. Amazing, amazing job by all involved." - A 2022 Festival Attendee