Aizuri Quartet Explores The Night In 'Sunrise' Oct. 6
Musicians will participate in intimate Classical Coffeehouse Oct. 5
UNIVERSITY PARK (Thursday, Sept. 1)—Aizuri Quartet, its name derived from a meticulously detailed style of Japanese block print, will make its Penn State debut at 7:30 p.m. Thursday, Oct. 6, in a performance at Recital Hall.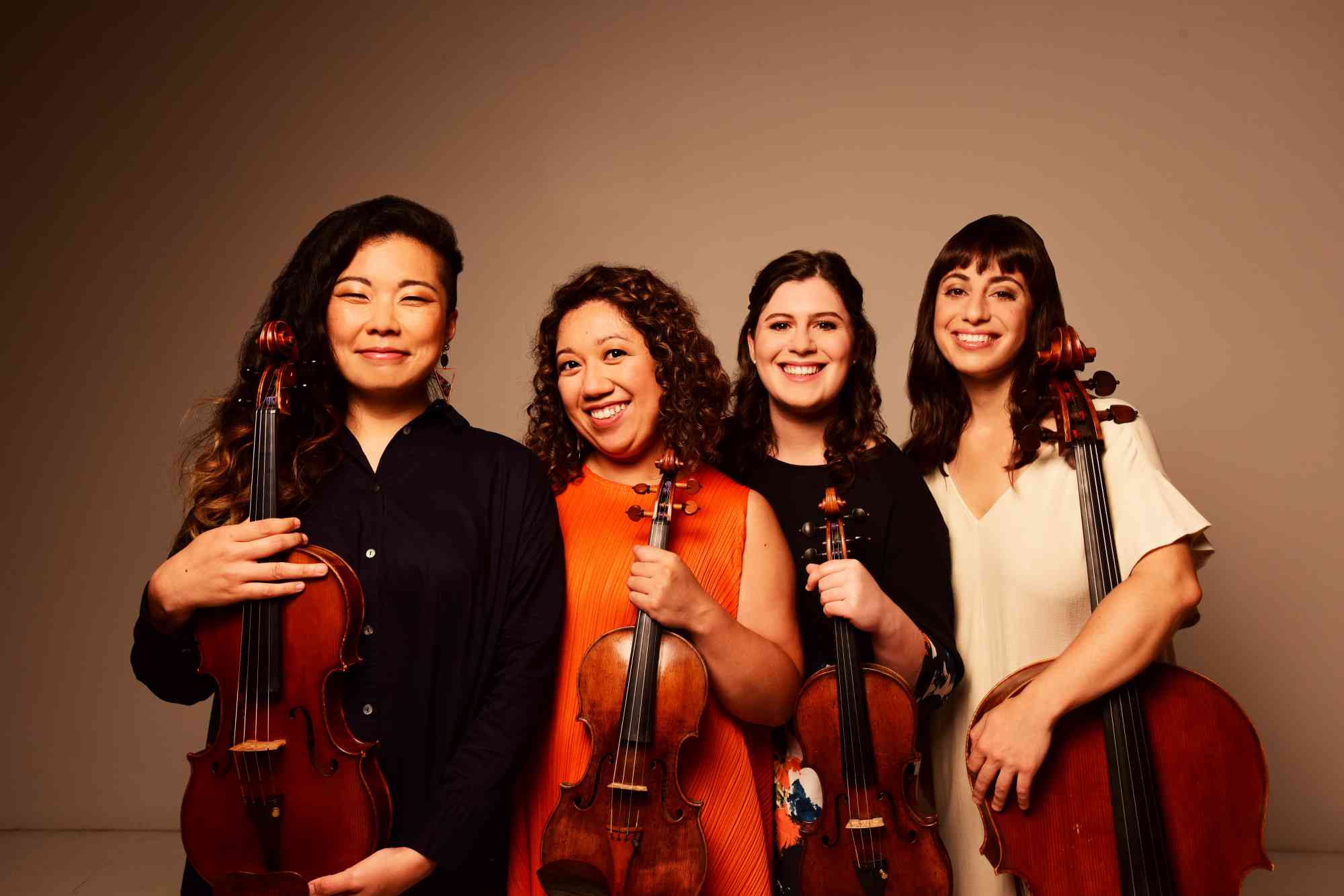 Visit Aizuri Quartet online for more information about the performance and a related Classical Coffeehouse at 8 p.m. Wednesday, Oct. 5.

Tickets for the Oct. 6 concert—$46 for an adult, $5 for a University Park student, and $23 for a person 18 and younger—are available for purchase online. Tickets are also available by phone at 814-863-0255 or in person, weekdays from 10 a.m.–4 p.m., at Eisenhower Auditorium.
The music of "Sunrise" explores the ways atmosphere, psychological power and political metaphor of the night have been an inspiration for composers from the classical era to the present-day.
"Expressing the many facets of night, the music of "Sunrise" traces a journey from darkness into dawn," cellist Karen Ouzounian wrote. "The first three pieces on the program explore different ways of experiencing the night. … And finally, welcoming us into the light of dawn are the gorgeous opening chords and ascending melodic lines of Haydn's warm and jovial 'Sunrise Quartet.'"
The Program Will Include:
 "Ich stand in dunkeln Träumen" by Clara Schumann;

 String Quartet No. 4 in C Major by Béla Bartók;
 "Sivunittinni" by Tanya Tagaq;
 String Quartet Op. 76 No. 4 in B-flat Major, "Sunrise," by Franz Joseph Haydn.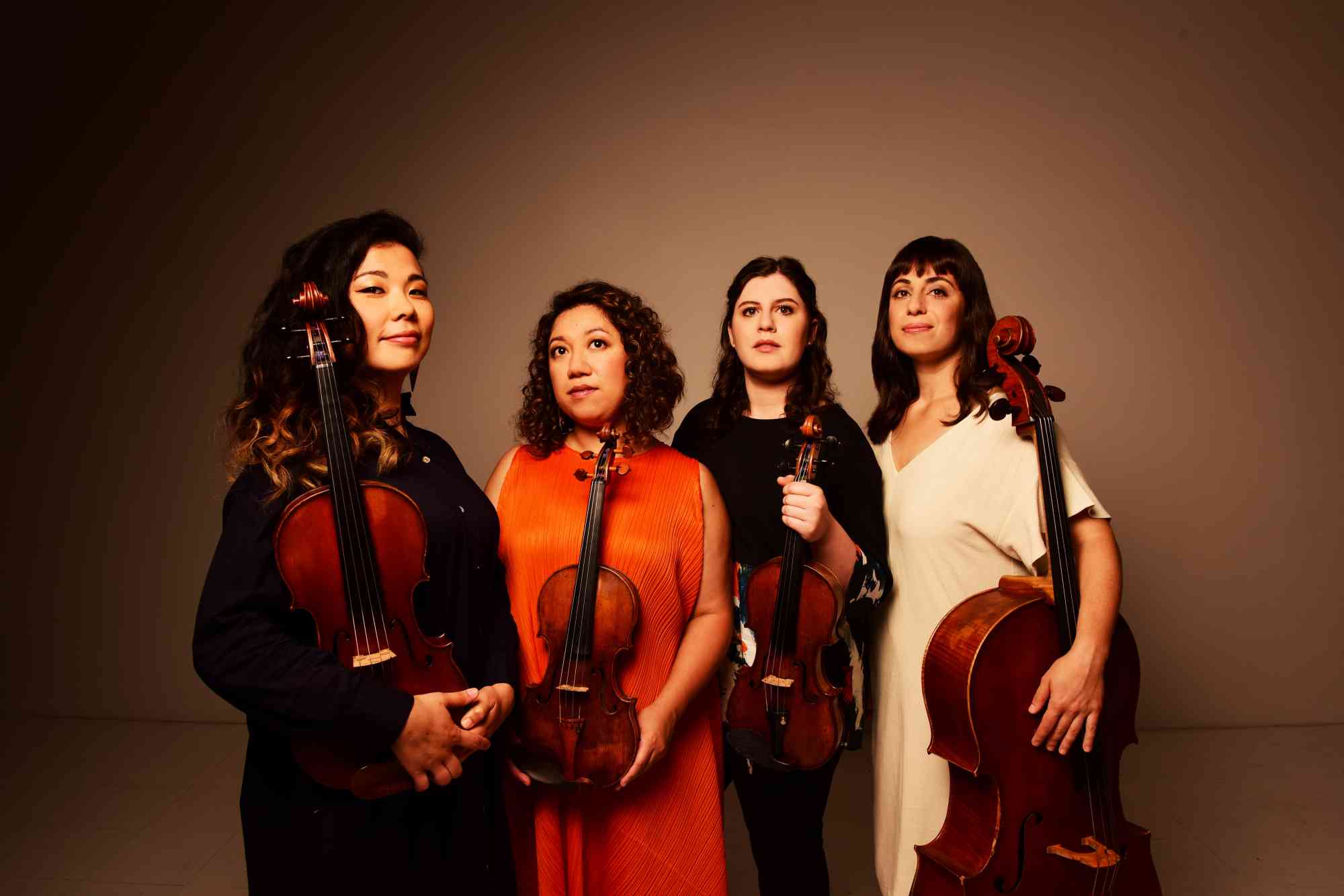 In addition to Ouzounian, Aizuri Quartet features Ayane Kozasa, violin; and Miho Saegusa and Emma Frucht, violins.

NPR Music named the quartet's debut, "Blueprinting," as one of 2018's top classical releases. "These limber and luminous performances by the Aizuri Quartet, in music written specifically for the group by young composers, proves that the 250-year-old string quartet formula remains vibrant and vital," a reviewer wrote.
Classical Coffeehouse
Aizuri Quartet will perform a mini concert and engage with attendees during an intimate Classical Coffeehouse at 8 p.m. Wednesday, Oct. 5, in Hintz Family Alumni Center.
Classical Coffeehouse, which is free for Penn State students (a $10 donation is suggested for each non-student), is a joint presentation of the Center for the Performing Arts and the Penn State Alumni Association in partnership with the Blue & White Society, the PSU Music Service Club and the Penn State Coffee Club. Complimentary snacks and beverages will be provided. Seating is limited, but standing room is available when seating is full.
Watch Aizuri Quartet perform "Songs and Echoes of Home."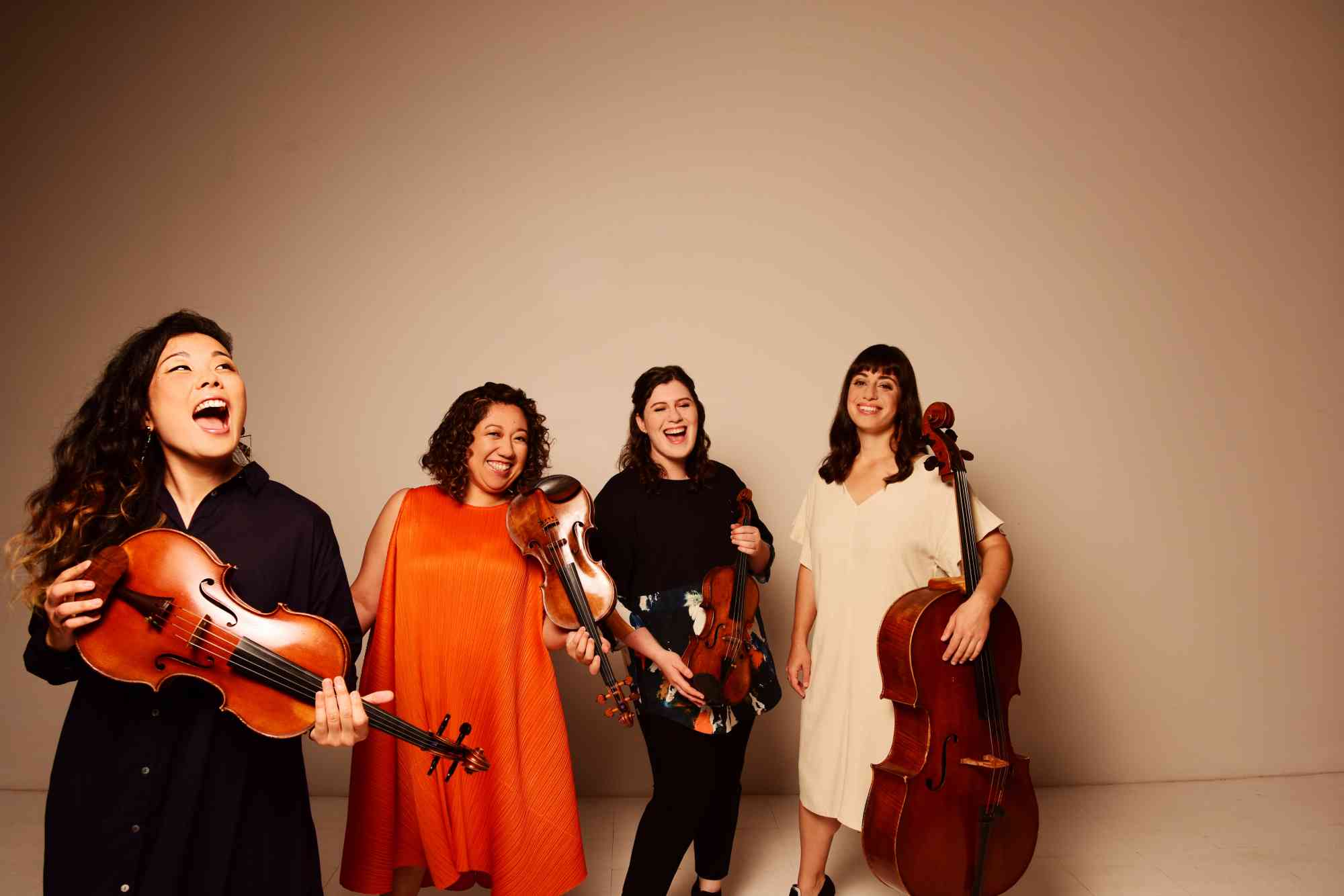 Acknowledgements
Pieter W. and Lida Ouwehand sponsor the concert and coffeehouse.

The John L. Brown Jr. and Marlynn Steele Sidehamer Endowment and the Norma and Ralph Condee Chamber Music Endowment provide support for the Sunrise performance.
Penn State School of Music hosts the concert.
A grant from the University Park Student Fee Board makes Penn State student prices possible.
Find the Center for the Performing Arts on Facebook, Twitter and Instagram.