Casting Crowns Extends Successful 'Healer' Tour Into 2023 With Additional 33 Cities Featuring Special Guests
Presented by Compassion International, Spring Tour Launches March 2nd General On-Sale Starts Friday, Dec. 9 that 10 a.m. Local Time
Following a hugely successful touring season in 2022, performing in front of more than 300,000 people in 80+ tour markets, GRAMMY® winning multi-platinum group Casting Crowns has announced plans to extend The Healer Tour to 33 more U.S. cities in the spring of 2023. Presented by Compassion International, the Spring 2023 Healer Tour will visit the Bryce Jordan Center Friday, April 7. The spring leg of the tour features special guests We Are Messengers and Ben Fuller.
General on-sale will begin Friday, Dec. 9, at 10 a.m. local time at Ticketmaster.com. Ticket options include a VIP add-on which offers a pre-show Q&A with Casting crowns (including a song performance), signed CD, souvenir laminate, early entry, early access to merch and a merch discount. Ticket information can be found at bjc.psu.edu.
The Healer Toursupports Casting Crowns' latest release, Healer (Deluxe), the follow-up to the band's early 2022 Healer album, which yielded hit singles "Scars In Heaven" and "Crazy People." Healer (Deluxe) features seven new songs in addition to the seven tracks on the original album.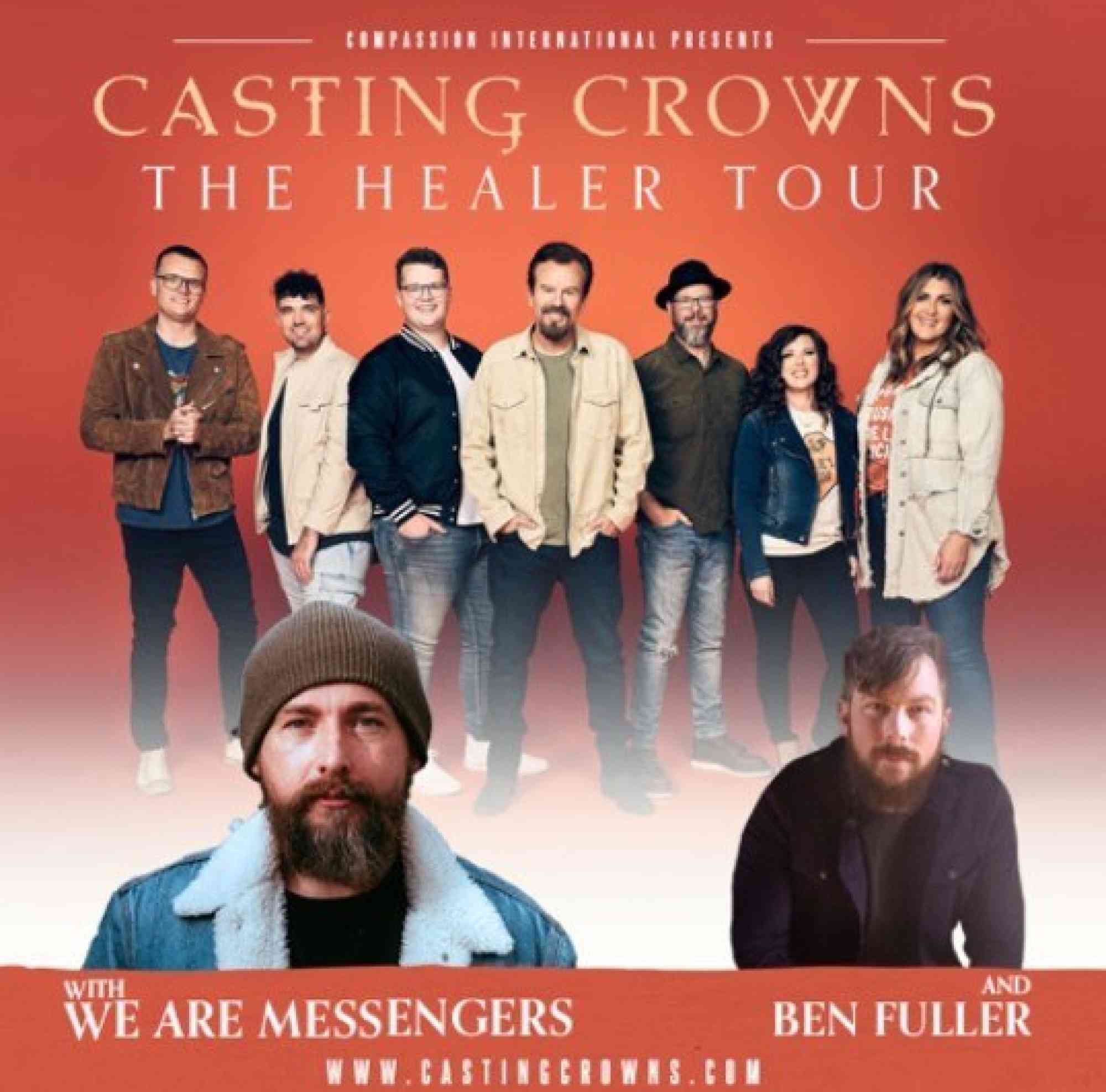 About Casting Crowns
The prolific and chart-topping CCM group Casting Crowns has achieved sales milestones with more than 12 million albums sold. Additionally, they have received numerous RIAA certifications: one RIAA 2x multi-Platinum®album, five RIAA Platinum albums, two RIAA Platinum DVDs, seven RIAA Gold®albums, four Gold DVDs, six RIAA Platinum singles, and 12 RIAA Gold digital singles. Casting Crowns has also been honored with four American Music Awards (out of seven total nominations), a GRAMMY Award®for their 2005 album Lifesong, and eight additional GRAMMY Award nominations. In addition, the group has garnered 18 GMA Dove Awards, two Billboard Music Awards, and 13 total Billboard Music Award nominations.

The band's 2018 release, Only Jesus, was met with astonishing success and response. Casting Crowns received their newest RIAA Gold Certification for their No. 1 song "Only Jesus" and RIAA Platinum Certification for the song "Nobody." This album also produced two No. 1 radio singles including the group's 15th career No. 1, a GRAMMY nomination, a 2019 Dove Award, two 2020 Dove Award nominations, and two Billboard Music Awards nominations for "Top Christian Album" and "Top Christian Song" ("Nobody" ft. Matthew West). The impact of this album three years later includes more than 480 million streams life to date. The band's newest album, Healer, released early this year and has already yielded radio hits "Scars In Heaven" and "Crazy People." For more information, visit CastingCrowns.com.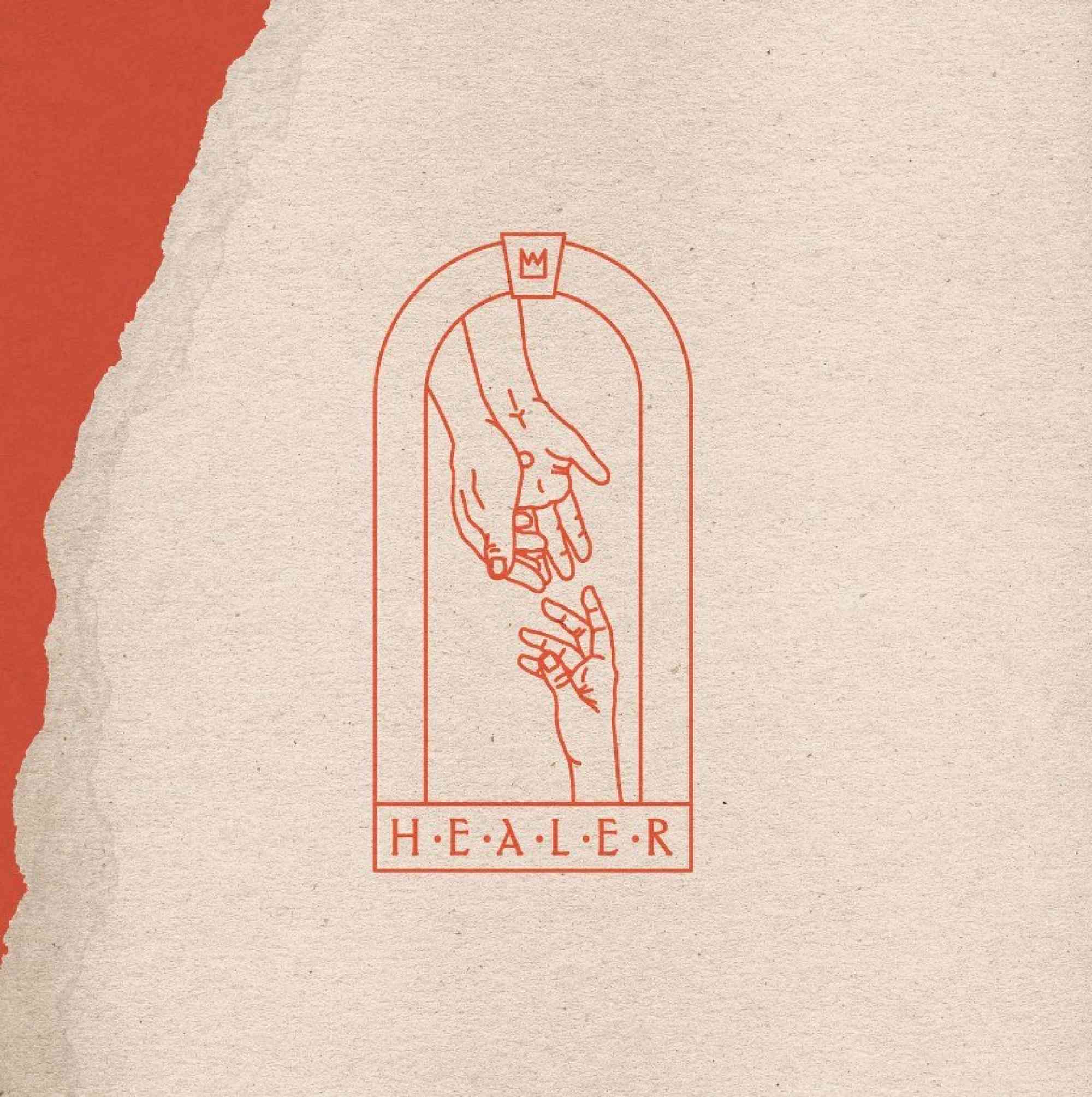 About We Are Messengers
We Are Messengers has 350 million on-demand global streams and boasts six Top 5 and ten Top 10 Christian Airplay hits with "Image of God," "Power," "Maybe It's Ok," "Magnify," "Point To You," "Love," "Everything Comes Alive," "God With Us," "This Is Jesus" and "From Heaven To Earth (Joy To The World)." The band's last album, Power+, features the award-winning self-acceptance anthem, "Maybe It's Ok," which was hailed as "air to a drowning man" by Rawckus Magazine, and "potent, effective and liberating" by Arianna Huffington's Thrive Global.
We Are Messengers' latest album, Wholehearted, features the band's No. 1 radio single, "Come What May." The band has played for a live audience of over 2 million people across 40 states and 5 countries, including selling out shows in the Netherlands, England, and lead vocalist Darren Mulligan's native Ireland. The Dove-nominated and K-LOVE Award winning group joined TobyMac's Hits Deep Tour in early 2021, and followed by hitting the road with Casting Crowns' Healer Tour earlier this year. For more information, visit WeAreMessengersMusic.com.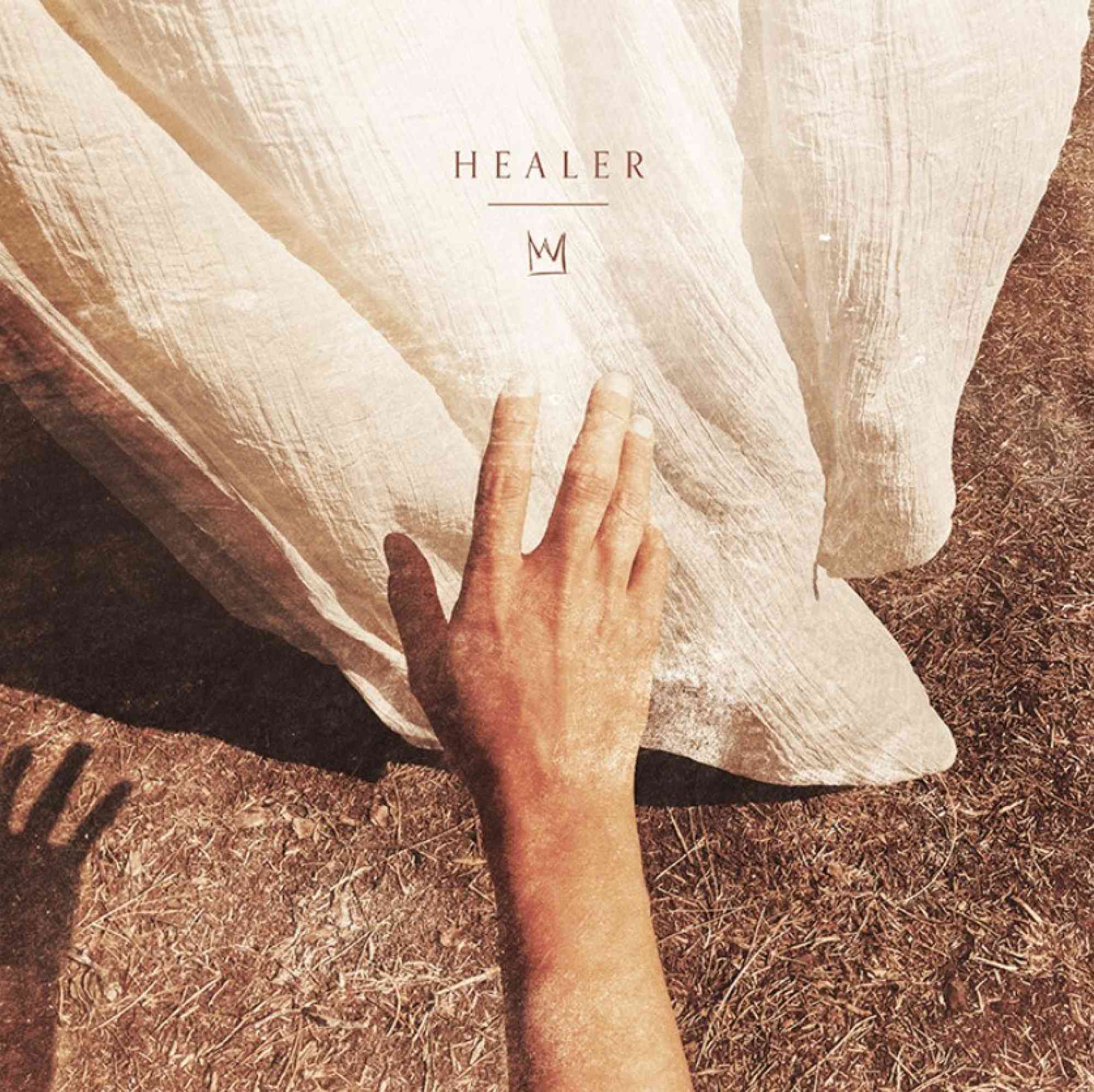 About Ben Fuller
Music has taken Ben Fuller's life and made it into something he never would have dreamed. Ben grew up in Southern Vermont on his family dairy farm working alongside his father. He'd pass the time by singing to old classic country tunes as he witnessed first-hand the hard work and dedication it took to run a farm. The songs never stopped and somewhere between the farm and college, he picked up a guitar and never looked back. Due to generations of hurt in his family, Ben struggled with certain aspects of growing up and turned to cocaine and alcohol at a young age. In 2015, Ben got involved in a devastating drug-fueled relationship which led him to understand better, the other side of addiction. In addition, come 2017, he abruptly lost his best friend to a heroin overdose and his entire outlook on life shifted.

Motivated to change, Ben moved to Nashville to pursue a career as a country singer in late 2018. A family Ben was close with invited him to church one Sunday and as he walked the halls into the auditorium filled with 3,000 people, he knew one day he would sing "that kind of music" for the rest of his life. Falling face-first into his newfound relationship with Jesus, he began writing with a burning desire to share what God did to turn his life around. Today, Ben lives completely sober, while sharing his story filled with hope, mercy, and grace. By turning his testimony into songs, he has been rejuvenated with a new passion and mission; to share his story with the world and all who are ready to listen. Ben's debut album, Who I Am, released on Provident Label Group/Sony Music in September and includes the hit radio single "Chasing Rebels."For more information, visit BenFullerOfficial.com.