Celebrate National Caves & Karst with Lincoln Caverns & Whisper Rocks
The National Caves Association, which represents 90 show caves in the United States, Bermuda and Barbados, declared June 6 as National Caves and Karst Day to increase awareness of the roles both play in our lives and the environment. This year, 2021, marks the fifth year for this special event. 2021 also happens to be designated the International Year of Caves and Karst, bringing together cave scientists (speleologists), cave explorers and show cave owners and staff from all over the United States and the world.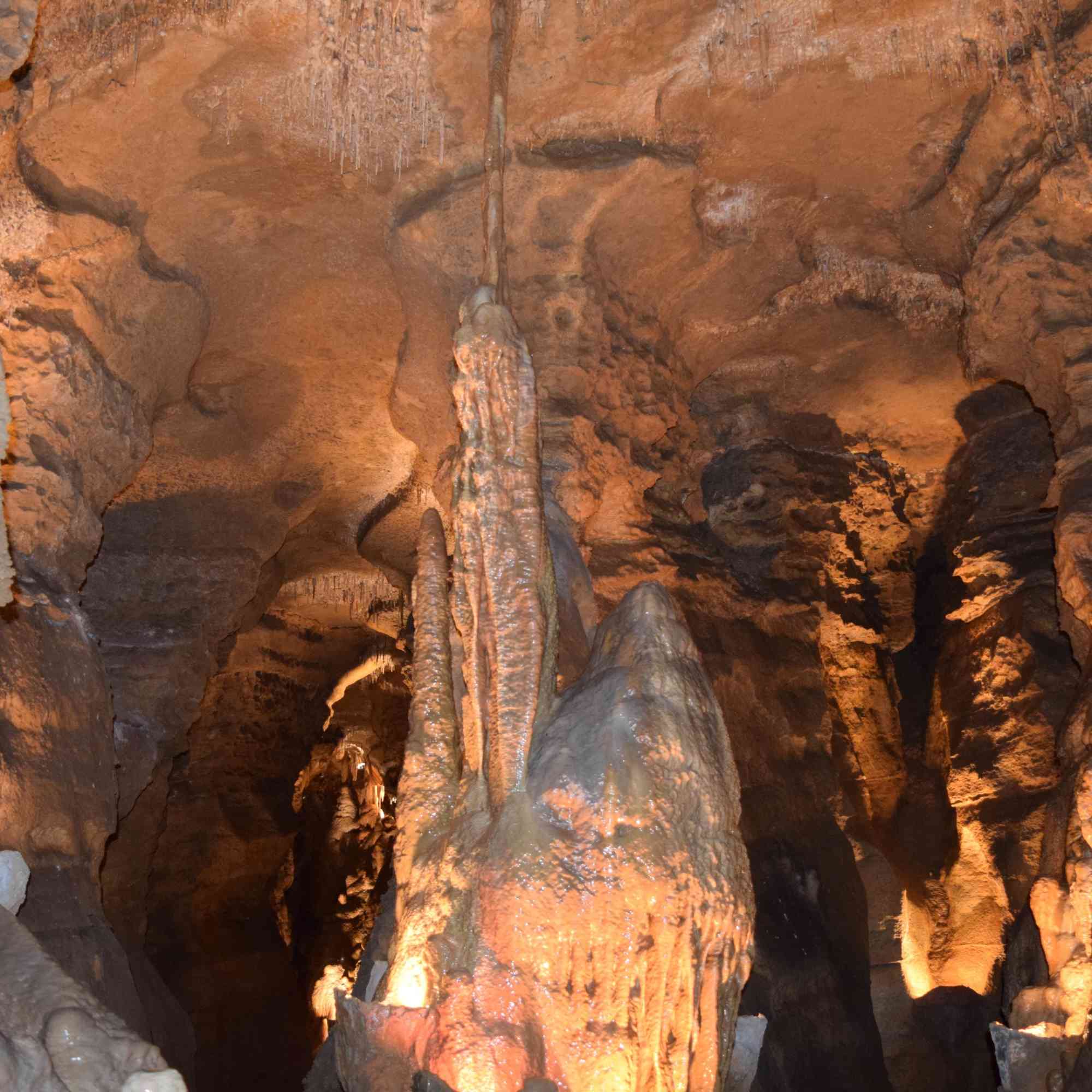 There's so much to see, learn and discover underground. With publicly accessible caves located throughout the country, the objective of National Caves and Karst Day is to encourage people to tour at least one cave during the summer. Here are some reasons why they should.
1. Caves fascinate…
No two caves are alike. Sights on a cave tour include formations, millions of years in the making, such as stalagmites, stalactites, aragonite crystals, flowstone and cave bacon. Some caves also have water features, with pools, streams, underground rivers and even waterfalls.
2. Caves educate…
Most interpretive cavern tours teach guests about the history of that particular cave and the surrounding area, as well as its geology, the positive impacts of bats and the importance of cave conservation. Caves provide a direct path to our groundwater, the drinking water of 50% of Americans. Researchers also collect samples from formations to track historical weather trends dating back hundreds of thousands of years and take water samples to identify changes in mineral content.
3. Caves inspire…
Some of the best family memories are made during summer vacations and staycations. Exploring caves with kids not only means quality time together, but helps spark an interest in science and nature that will last a lifetime.
4. AND Caves are fun…
Time with family, enjoying nature with friends, awe-inspiring adventure, discovering mysterious and hidden realms underground. All this comes together to provide enjoyment and FUN for guests of all ages.
5. NATURALLY…
Caves and caverns are naturally formed, slowly, over millions of years, one drop of water at a time. The peaceful serenity of a cave brings many benefits. Spending time in natural spaces has been linked to increased energy, improved cognition, reduced anger and stress, lower blood pressure and slower heart rates.

Lincoln Caverns and Whisper Rocks on William Penn Highway, 3 miles west of Huntingdon, PA, celebrates National Caves and Karst Day on Sunday, June 6, with 10 for Penn, $10 tickets for all guests. Visitors will enjoy interpretive tours of two spectacular crystal caverns and are welcome to browse in Raystown Rocks Gift Shop, pan for gems, participate in free cave crafts, visit with Echo the bat (12 - 3) and enjoy Warrior Ridge nature trails during their visit. No reservations are accepted for this special day and all tickets are sold on a first-come/first-serve basis, 9 AM - 5 PM. Masks are required in the Visitors Center only for those not vaccinated, but are required for all on the cavern tour.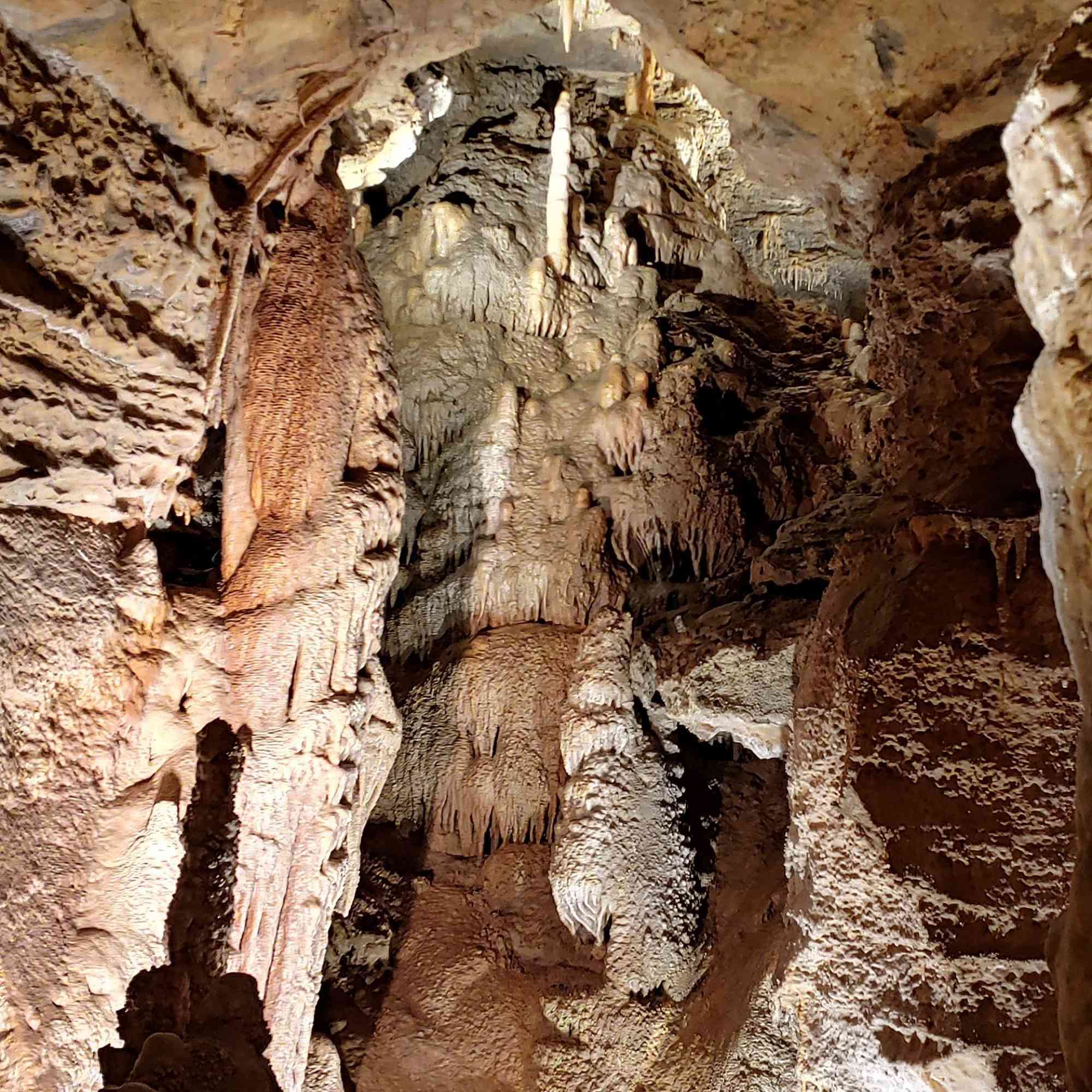 For more information about Lincoln Caverns' National Caves and Karst Day Ten for Penn celebration, visit www.lincolncaverns.com or call 814.643.0268.

More information about the National Caves Association and its members can be found at www.cavern.com