Central PA 4th Fest Celebration Keeps Fans Coming Back
The look on my niece's face said it all.
Eyes wide, mouth open in awe, looking around as if to say, "Wow, this is amazing."
Who could blame her? I certainly couldn't. The most ambitious and memorable fireworks display in this part of the country tends to evoke that reaction. Plus, we snagged one of the last boxes of popcorn before concessions closed, and when you're a youngster with snacks and fireworks, life is pretty good.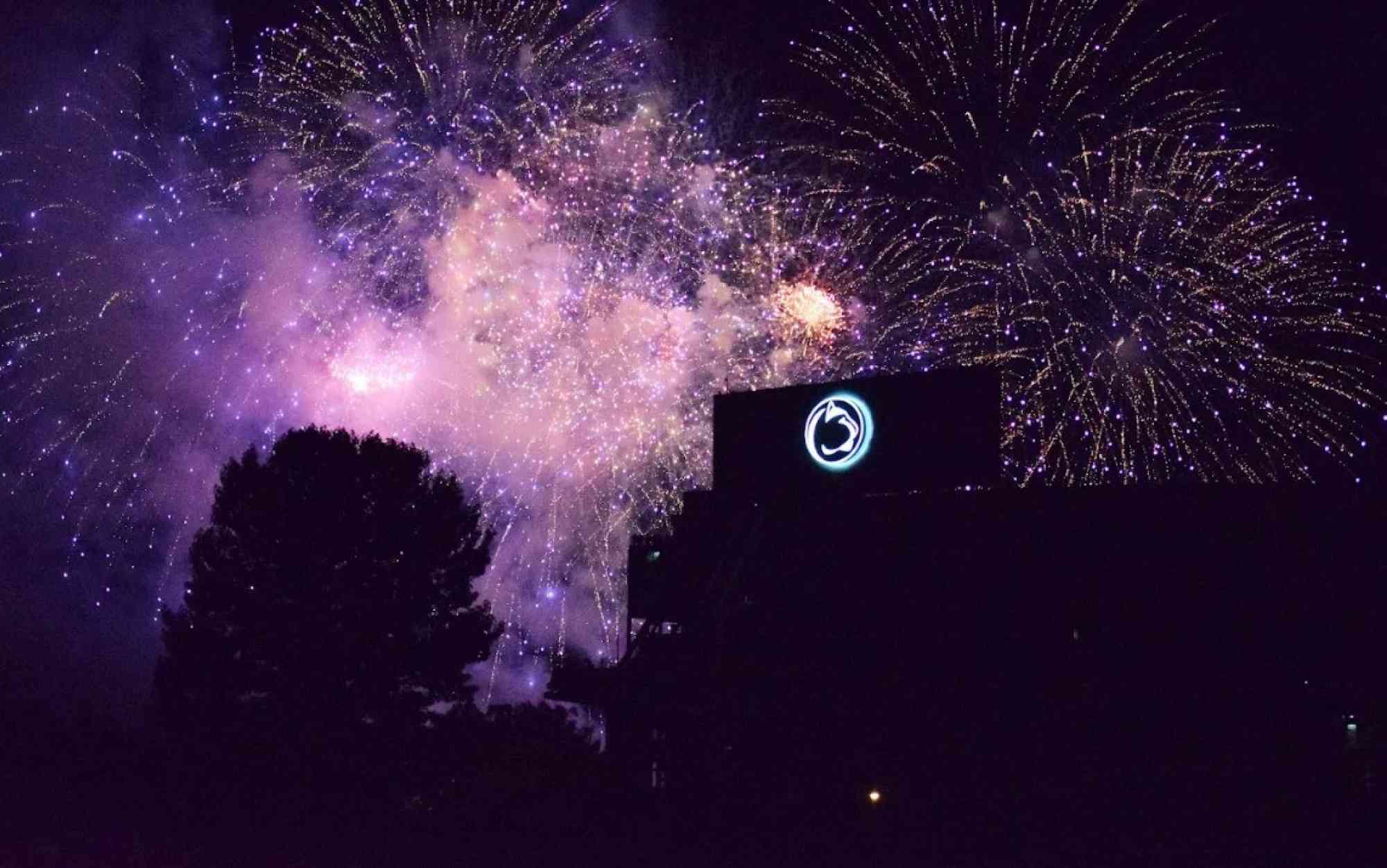 Along with our parents, my brother (Mark), his wife (Heather), and their daughter (Addison), we were amid what was probably the largest crowd the area had seen in more than 15 months, at the 2021 Central PA 4th Fest. In fact, my brother and his family — who live in Michigan — had such a good time that they decided to plan their annual summer trip home to coincide with the yearly fireworks display.
Last year's 4th Fest served as the unofficial welcome back event for the State College and surrounding community, as a record attendance of 7,183 fans packed Medlar Field at Lubrano Park.
This year's Central PA 4th Fest, set for Monday, July 4, is sure to be just as popular. Gates open at 4 p.m., with a variety of live music acts, concessions, the Geisinger Kids Zone, and a human cannonball display ready to keep everyone entertained until the fireworks celebration that night.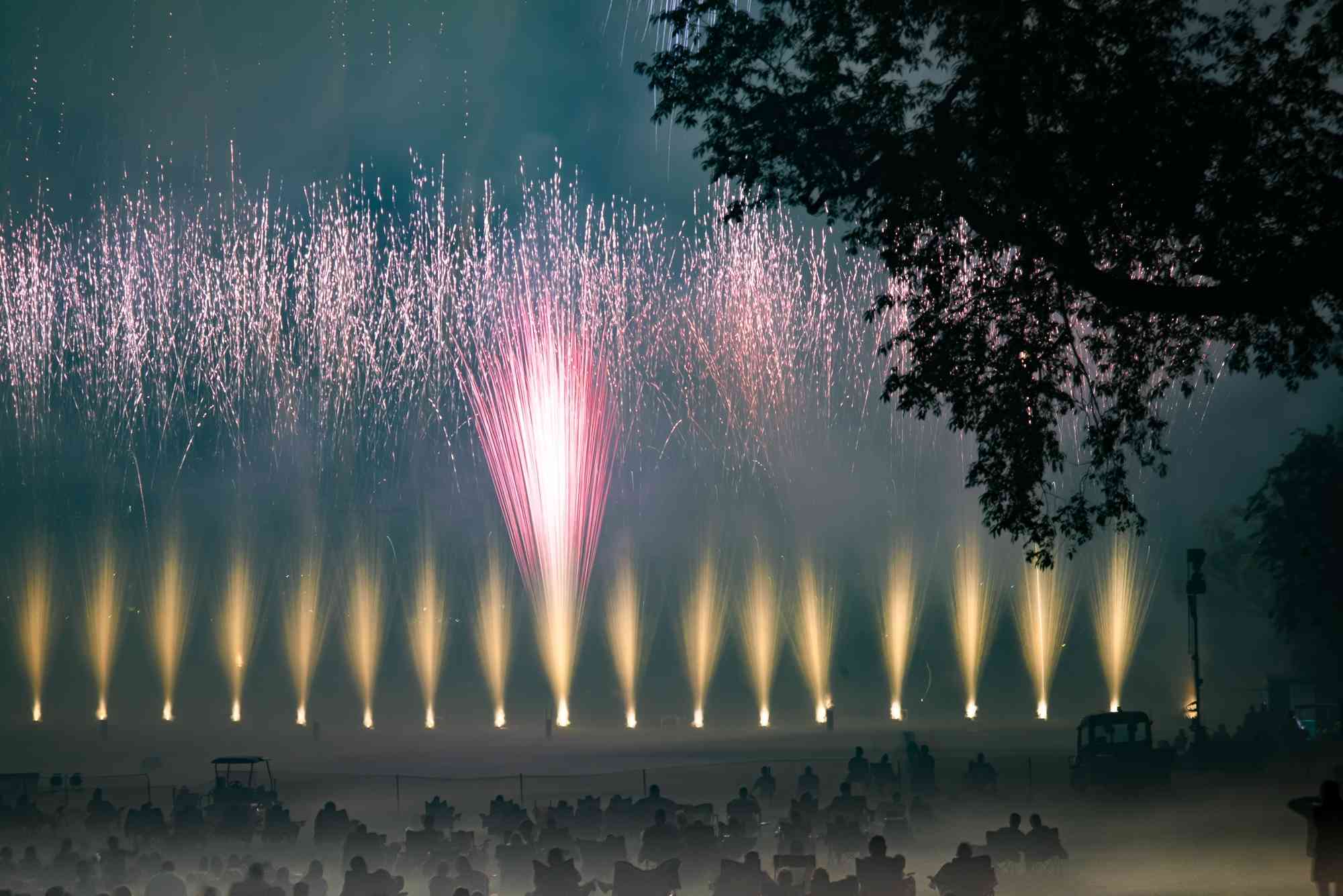 "The Central PA 4th Fest is the fireworks extravaganza to attend. Medlar Field gives you the best viewing experience possible," said Ed Stoddard, communications director for the Happy Valley Adventure Bureau. "There is a special patriotic thrill every time when I watch the Happy Valley fireworks going off synchronized to the music. I have great memories from all the 4th Fest celebrations!"
Individual tickets for the celebration begin at $15, with four-packs starting at $40. Groups can purchase 10-person Pepsi Picnic Pavilion picnic table packages for $100, with limited availability. Suites and additional group hospitality areas are also available. You purchase available ticket packages by calling the Spikes Ticket Office at 814-272-1711. You can also buy and download at StateCollegeSpikes.com, or visit the Ticket Office in-person during normal business hours.
Parking fees for attendees are included in the cost of 4thFest tickets, with parking available in three designated on-campus lots — Jordan East, Stadium West, and Porter North. Parking for those without 4th Fest tickets will be available after 7 p.m. and will be charged at $10 per vehicle or is complimentary with display of a valid Penn State parking permit. Also, per a release from the State College Spikes — who are on the road July 4th — there is no tailgating allowed within any parking area for this event.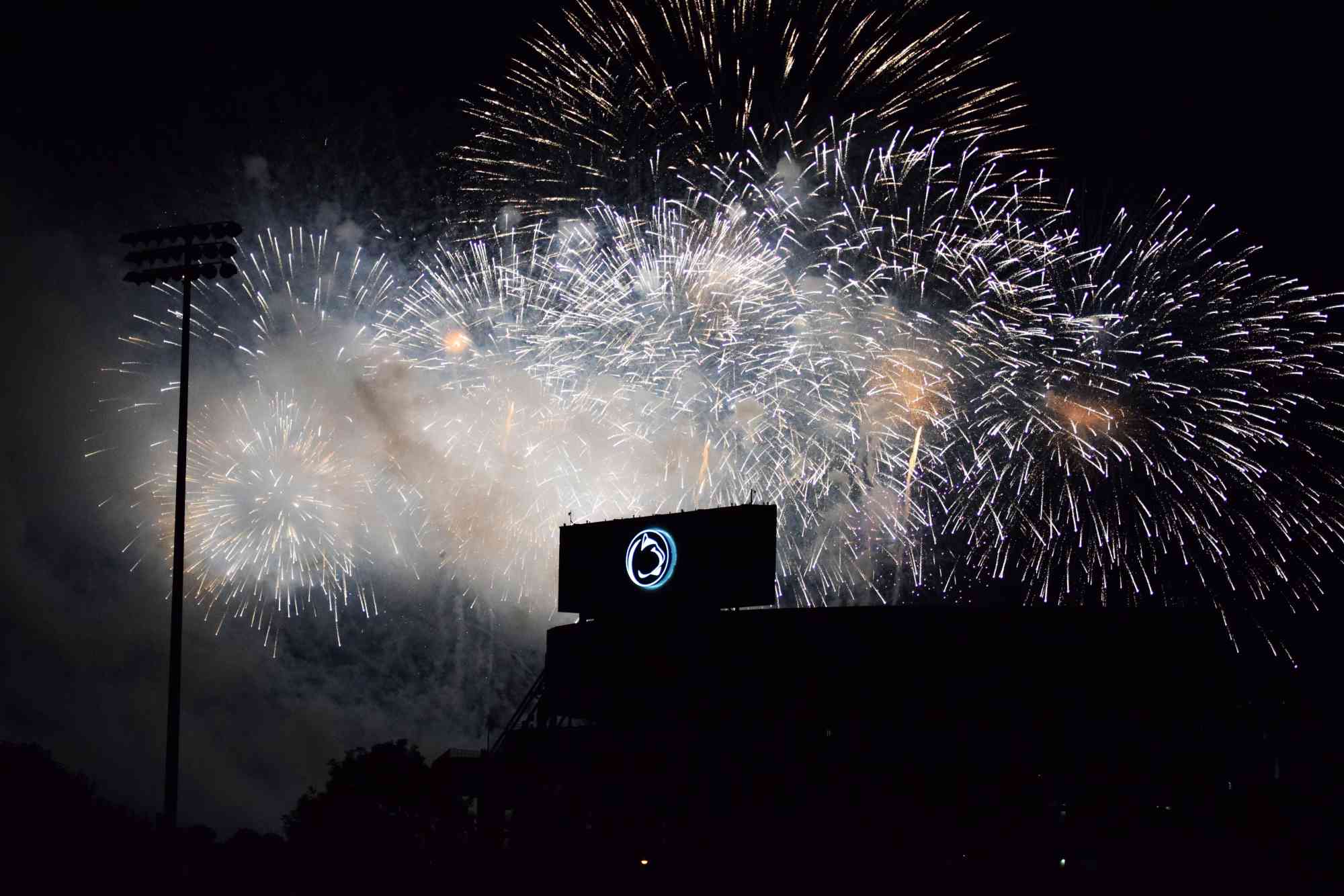 One of the big appeals of 4th Fest is its inviting nature. The town and University communities, joined in so many ways, uniting on a night that also serves as a preamble for the soon-after Centra Pennsylvania Festival of the Arts that engulfs State College.
But first things first.
Whether you're a regular at the University Park campus or visit a few times a year, Curtin Road offers a self-guided path to the ballfield.
Start on the opposite side of campus, at the Nittany Lion Shrine. The campus landmark is back in business and open to visitors after being restored following an act of vandalism a few months ago. A camera is now positioned nearby, in an obvious way, so there shouldn't be any more similar acts.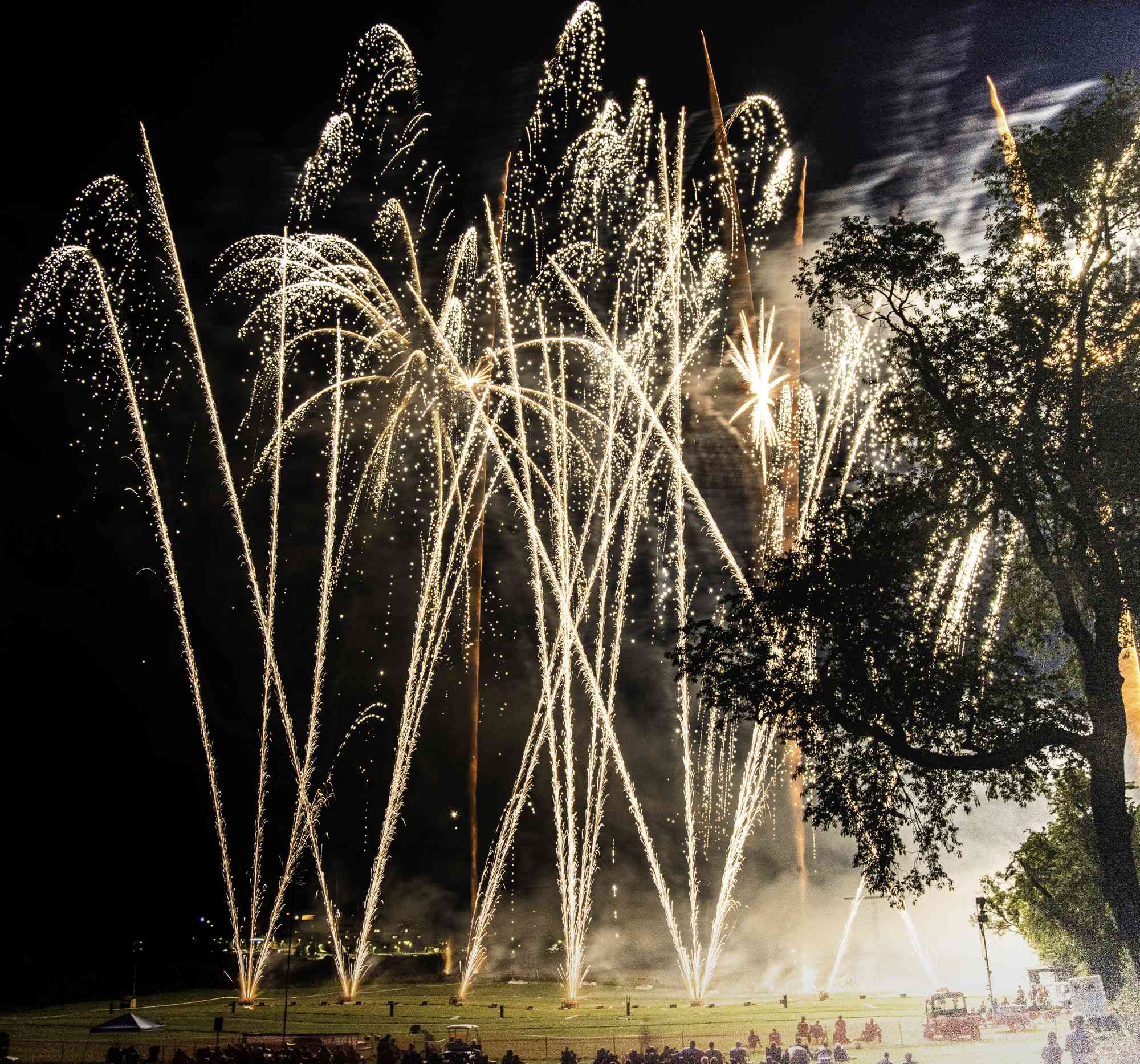 About 100 yards on your right, stop for a picturesque view of Pattee Mall. There's something extra special about that vantage point when campus isn't its bustling self. Head downtown for familiar favorites and new places — you can purchase Grilled Stickies at McClanahan's on South Allen Street — or stroll toward The Arboretum at Penn State, where there are several special attractions for visitors. In case you're wondering, the Berkey Creamery will be closed July 4th as the result of the University being shut down for the holiday, though you can stop earlier in the weekend from 9 a.m.-10 p.m. Saturday or 9 a.m.-9 p.m. Sunday.
Fans can stay updated on the State College Spikes by visiting the team's website and browsing their schedule. Between July and August, the Spikes will play at Medlar Field 25 times, and you can purchase tickets and see upcoming promotions online.
"All of us are excited to bring the Central PA 4th Fest back to Medlar Field this July 4th," Central PA 4th Fest President Kurt Weibel said in a release. "We're proud to once again partner with the State College Spikes for a memorable 4th Fest experience that expands on last year and offers even more entertainment leading to a brilliantly choreographed fireworks display to cap off the festivities. With the array of activities within the ballpark, this offers a fantastic chance for Happy Valley residents of all ages to enjoy a 4th Fest experience as never before."