Come Home To Curtin Village And Eagle Iron Works August 13!
Descendants of the families that lived and worked at Eagle Iron Works and Curtin Village are invited back to Curtin on August 13, 2022 to a "Come Home to Curtin" reunion to spend the day enjoying activities and sharing stories and family artifacts handed down from generation to generation.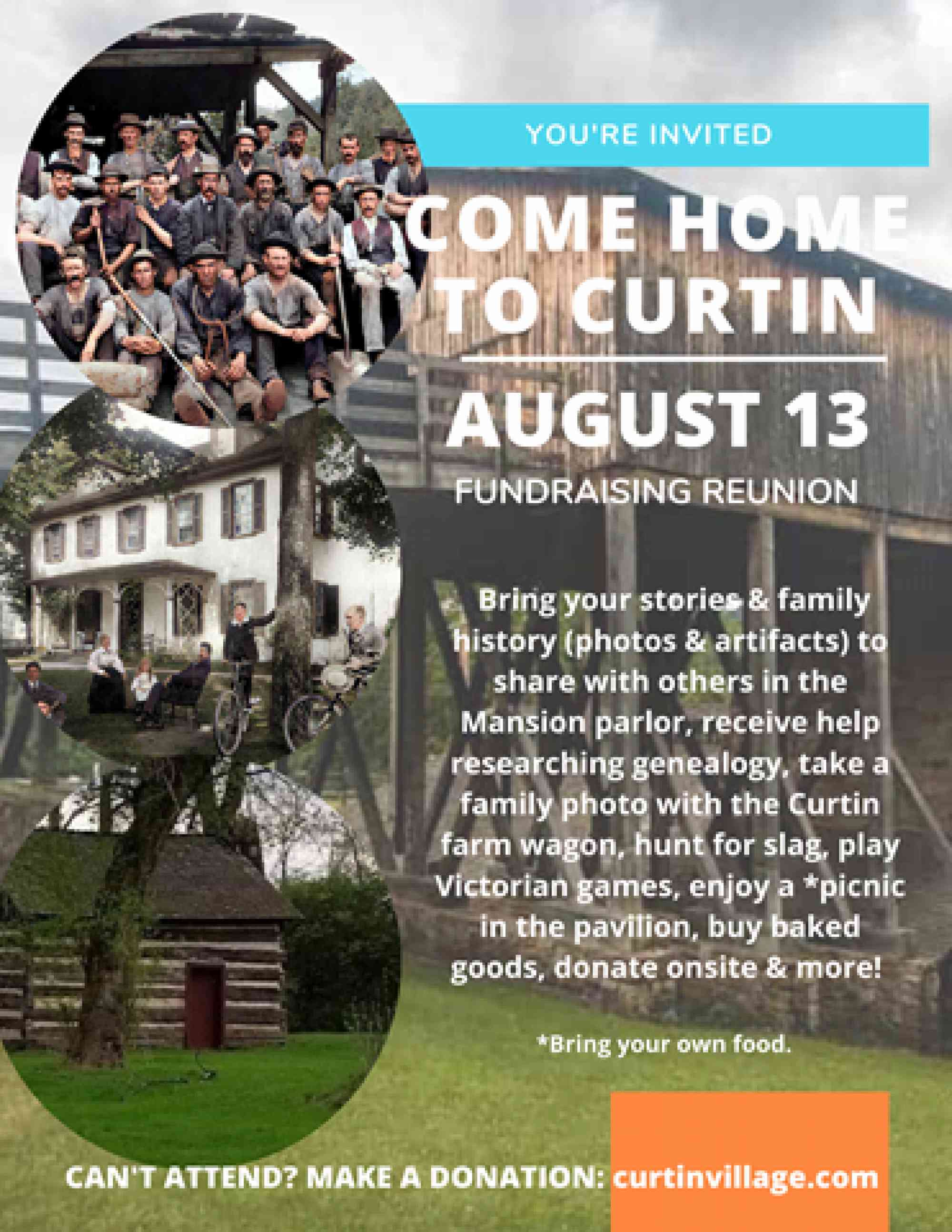 The day's events begin at noon and continue to 5 p.m.
Come at noon and picnic under the pavilion – Bring your own lunch
Desserts will be available for purchase on the grounds at the carriage house kitchen
Genealogy assistance will be available
Bring an artifact – perhaps a quilt or a book or a photo – any memento -- and share its story.
Guided tours of the mansion and the furnace complex will be held on the hour beginning at 3 p.m.
Visit the Bryan Log Cabin – any time all afternoon
Play old-time games
And my personal favorite, have a photo taken with the Curtin Excursion Wagon which is making its return to Curtin on August 9th.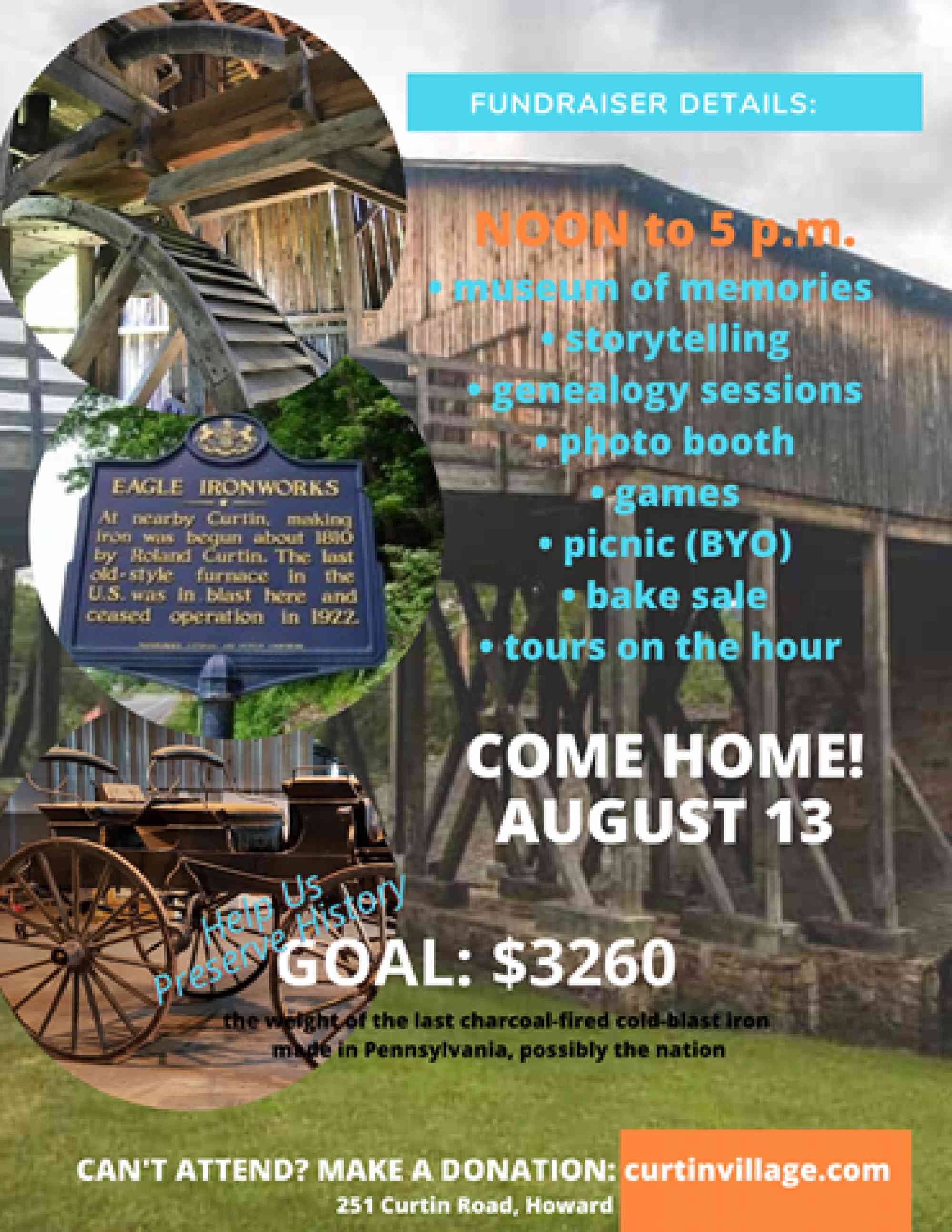 At this event, the Foundation hopes to raise $3,260 – a dollar for each pound of the last piece of charcoal-fired, cold-blast iron made in Pennsylvania, and possibly the nation. The 1.5-ton slab of partly smelted pig iron was released from Eagle Furnace after a fire destroyed the wooden casting house in 1921. The slab rests today beside the reconstructed casting house, a fitting memorial to an important chapter in Pennsylvania's industrial history.
The Board of Directors of the Roland Curtin Foundation for the Preservation of Eagle Furnace voted in March to pursue ownership of this significant historic site and return it to local ownership. To do so, we must rely on generous donors, membership sales, grants and special events like "Come Home to Curtin" to support our mission to preserve and interpret the Eagle Iron Works and Curtin Village. The Foundation has one year to demonstrate it can financially take over the property.

Interested in donating? Visit CurtinVillage.com, or click this link.