Discovery Space is a growing science center and makerspace based in State College. With 5,000 square feet of interactive exhibits and two classrooms, our science center offers year-round science explorations for families and a wide variety of hands-on programs and events in a fun learning environment.
We are the perfect place for your next birthday party, group visit, or field trip. Our summers are filled with week-long camps for kids ages 4-14. Throughout the school year, Discovery Space provides STEM education through afterschool and homeschool programs.
The adult makerspace branch of Discovery Space, The Rivet, helps our community build the skills to make or fix just about anything through using our tools and by taking our classes. The Rivet supports artists, entrepreneurs, hobbyists and those in or exploring to be in the trades.
Continually seeking to spark curiosity and creativity, we serve everyone from toddlers to seniors. Discovery Space of Central Pennsylvania is a 501(c)(3) nonprofit dedicated to lifelong learning. For more information, please visit DiscoverySpace.org.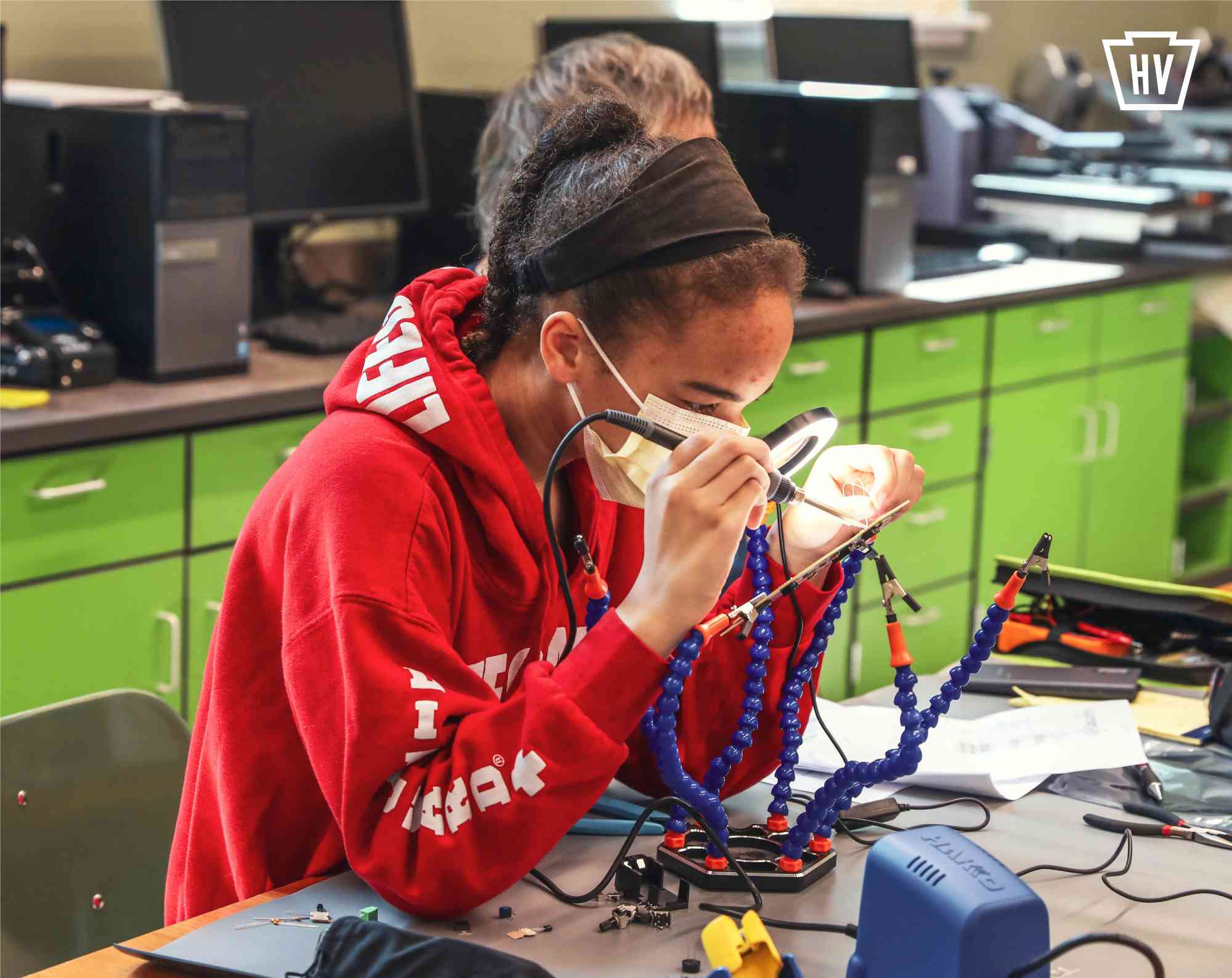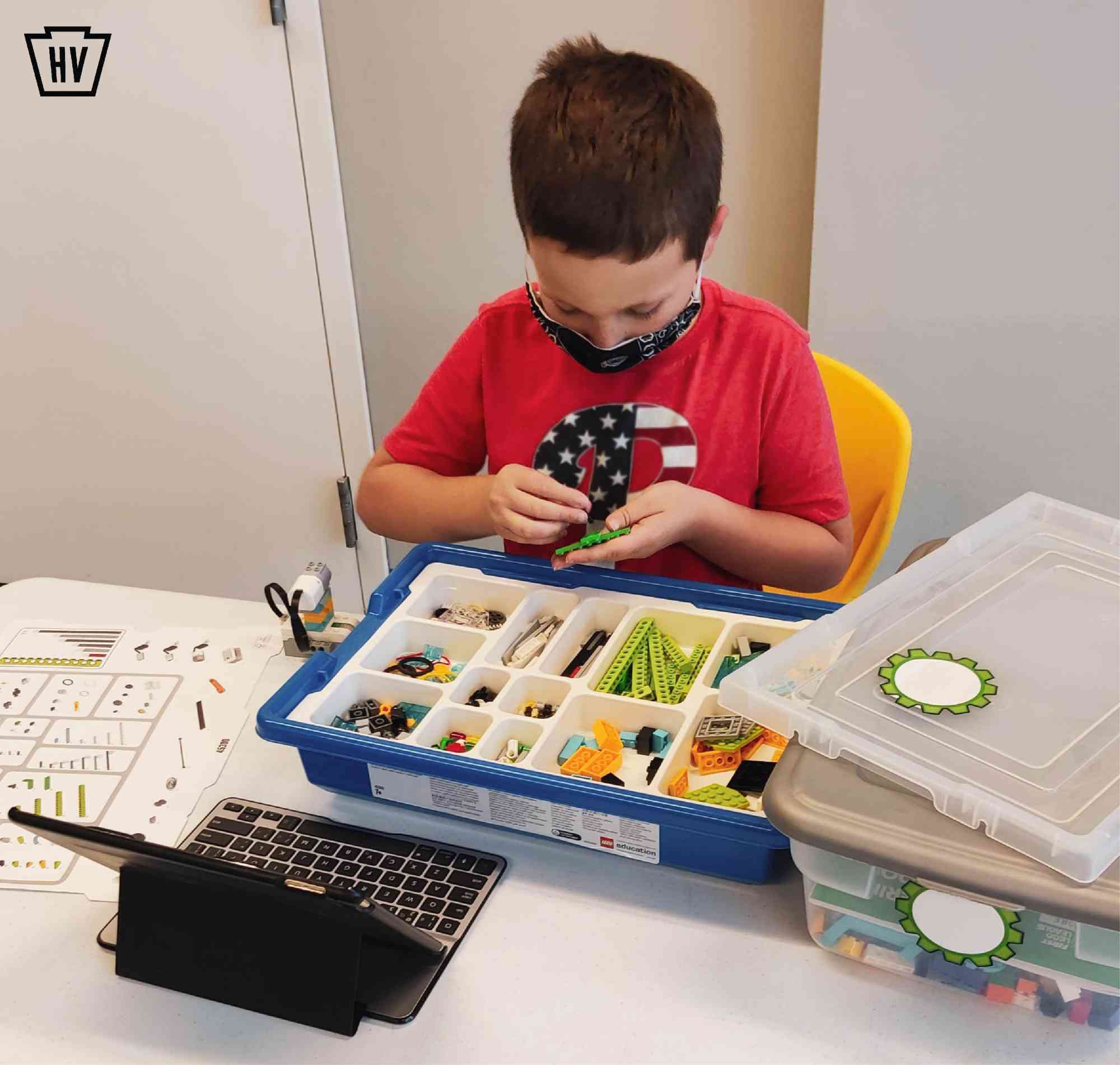 The Rivet: The Rivet at Discovery Space is a makerspace and community workshop attached to Discovery Space, the science center, and serves as the adult programming branch of the non-profit. The Rivet has tools for anyone in the community ages 14 years and older to learn and use.
Opportunities for artists, hobbyists and makers exist through the use of our tools and our gift shop to sell your wares. The Rivet provides opportunities for teens to explore trajectories in skill-based interests and the trades that are otherwise underrepresented in schools, and those in the trades, a chance to retool or learn a new skill that will benefit their future career.
The Rivet removes the high start-up cost barrier for entrepreneurs and new businesses by providing access to necessary equipment and expertise. It also serves as a connecting point between employers who need skilled workers or artists' talents and community members who have or have learned those skills in our courses. Email TheRivet@DiscoverySpace.org for a tour or visit TheRivet.org to view classes and offerings available to the public.