Homecoming 2022: Here's what we know so far
This year, Penn State will celebrate Homecoming on October 22 as the Nittany Lions battle Minnesota. In the days leading up to the game, Homecoming Week will celebrate the WE ARE spirit with Allen Street Jam, the return of the Best of Penn State Carnival, and the iconic Homecoming parade.
In the months leading up to this year's event, Executive Director Tim Nevil and his team are hard at work to make this year's event one to remember. We talked to him about what's new, what's back and better than ever, and why he loves Happy Valley. Read on!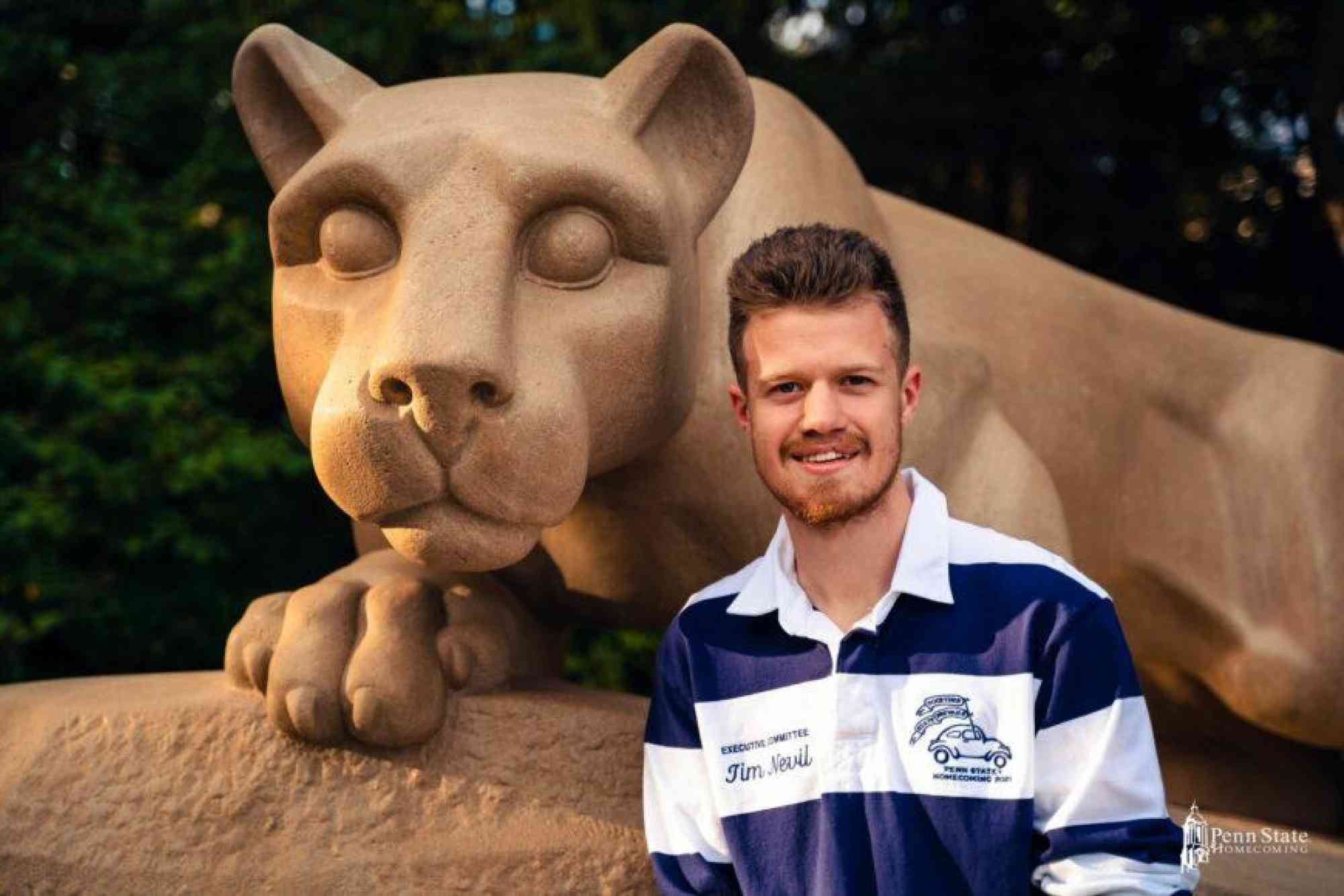 HVAB: Talk to us about this year's theme that just got unveiled!
TN: The 2022 Homecoming theme, "One Community, Forever A Home" represents everything that makes us proud to be Penn Staters. It represents a community united in resilience, tradition, change, and diversity. A community, built of, and by thousands of unique individuals, who strive to promote a welcoming and safe place for all… A home that everyone can call theirs forever.

HVAB: What's new/different at Homecoming this year?
TN: This year, we are looking to re-work several events including Legacy, Allen Street Jam, and Best of Penn State Carnival to better incorporate the State College and Penn State community. These events will still have the same base structure, but will be improving to engage more students, faculty, alumni and the community.
HVAB: What would you say to Penn State grads who haven't been back for Homecoming in a while?
TN: Come back to State College! The community and country as a whole has changed so much over the past few years with the effects of the pandemic. We hope that returning to State College can bring back great memories while creating new ones that will last a lifetime.
HVAB: Why is this year a don't-miss event?
TN: We are beyond excited to welcome everyone home to Happy Valley. We are excited to make this Homecoming bigger than any other before and develop a truly incredible week-long series of events!
HVAB: What made you decide to get involved in leadership with Homecoming?
TN: I wanted to get involved with Homecoming because it symbolizes what is best about Penn State. We celebrate the rich and strong traditions of the university while also pushing towards a brighter and stronger future! We get to celebrate the past, present, and future of the great university that is Penn State.
HVAB: Why Penn State and Happy Valley? What made you choose to come here?
TN: Prior to choosing to come to Penn State I only came to State College a handful of times. When I came to the university my first year, I instantly fell in love and knew I had made the right choice. Penn State is such a large university, but at the same time, it can be so small. I am constantly in awe of the beauty all year round, from the beautiful fall days to the snowy winter days. There is something about the region that just feels so much like home.
HVAB: What do you tell visitors that they have to eat, see or experience when they come to Happy Valley?
TN: Outside of Homecoming week, obviously I think one of the best things you can experience is just being on campus. Regardless of the season, there is just something so special about a school of 50,000 nestled in Central Pennsylvania. From stopping in to see the Lion Shrine, Old Main, or the We Are sculpture, there are so many locations on campus that represent where we have been, where we are and where we are going.