How to Spend 48 Hours in State College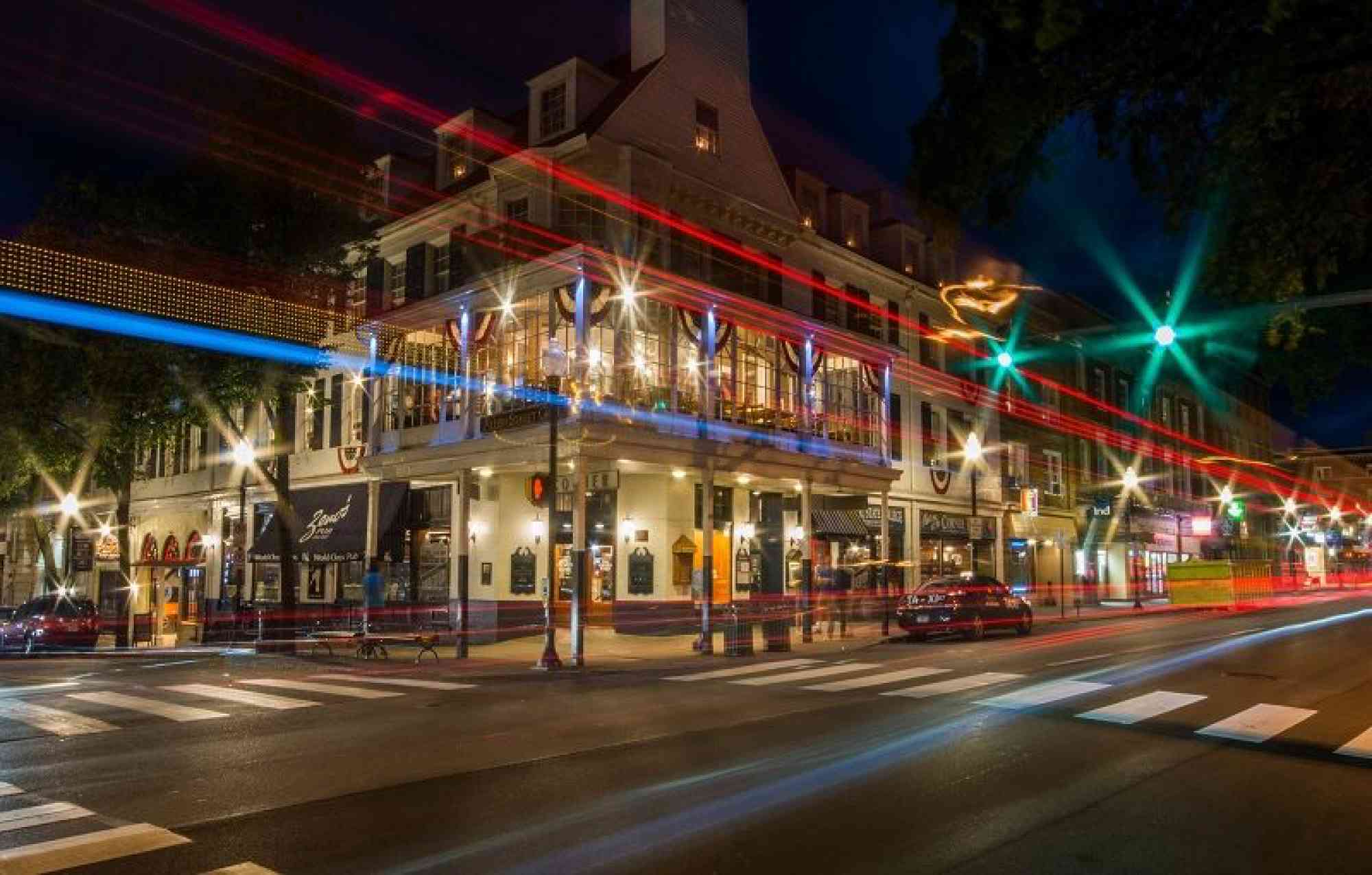 Ah, State College. For many visitors, coming here is a pilgrimage back to ye olde college stomping grounds. But others travel to Central Pennsylvania on business or for reasons unrelated to tailgates or graduation; they never drank the Nittany Lion Kool-Aid and are not sure what all the blue-and-white hype is about, or where to go to find out about it.
Whether you're a first-time visitor or a Penn State alum, here's the perfect way to spend a couple of days in State College soaking up the best of what this outdoorsy, arts-focused, sports-loving community has to offer.
Day 1
If you hit town in the a.m., grab a bagel sandwich at Irving's (the basement is usually nice and quiet in the summertime) or, to taste the (arguably) best cup of joe from the borough's very first coffee roaster, walk back to W.C. Clarke's Cheese Shoppe on Calder Way. There, owner Bill Clarke has been roasting his beans, and letting patrons pay for their coffee using the honor system, for more than 40 years.
Related Article: Can't Miss Breakfast Spots and Coffee Shops in State College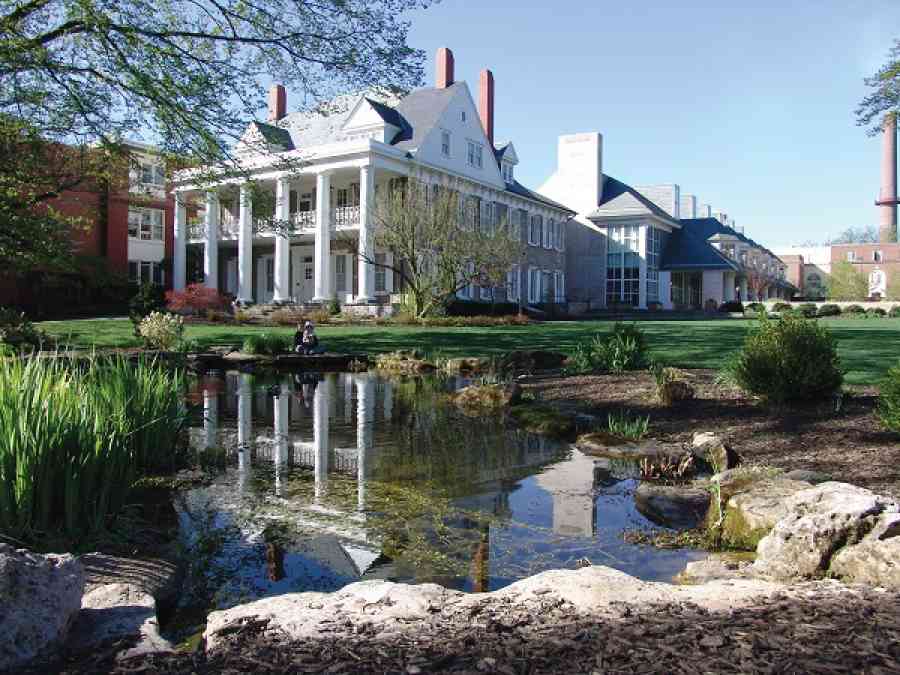 If it's a nice day, walk up the tree-lined campus mall across Allen Street and take a moment to see the Hintz Family Alumni Center's garden, where something is almost always in bloom and you can spot whimsical sculptures as well as ducks, rabbits and squirrels. From there you're not far from the Nittany Lion Shrine on the corner of Curtin and Burrowes roads. Head there to snap your family's photo with the limestone sculpture that's been stalking Rec Hall and protecting Penn Staters since 1942.
Then walk along Curtin Road to The Palmer Museum of Art and spend an hour or two wandering through the galleries inside. The Palmer boasts more than 8,200 art objects in its 11 galleries, nine rotating exhibitions and one sculpture garden, offering more than enough to stimulate and satisfy art lovers of all stripes. And admission is free, but a donation is suggested! (Be sure to take a bonus selfie with the giant lion paws out front.)
Once inspired by the artwork, head back downtown for lunch. (Penn State alum will want to make a pit stop at the Hetzel Union Building to see just how much the HUB has changed since they were studying – or snoozing – there.) Lunch options abound in State College, but a family favorite is Baby's Burgers & Shakes – don't forget quarters for the mini jukeboxes. More healthy fare can be found at The Green Bowl, Fiddlehead, Tadashi or any number of other spots around town.
Shopping for Penn State paraphernalia and other goodies is a must for visitors. Student Book Store, McLanahan's Penn State Room and The Family Clothesline are all tried-and-true places to get white-and-blue swag. And to make your shopping excursion even more interesting, pull up statecollegepublicart.com on your smart phone and look for, and learn about, all the public artworks installed throughout downtown.
Reward yourself for your best retail finds with an afternoon treat at Berkey Creamery back on campus. The Creamery, where Ben & Jerry famously learned how to make ice cream, is a source of much Penn State pride. If you have a few extra minutes, take the "Cow to Cone" self-guided video tour, then pick your favorite flavor and dig in. They only sell one serving size and it's more than ample there, so cone-lovers need to lick fast before that frozen goodness melts all over your fingers.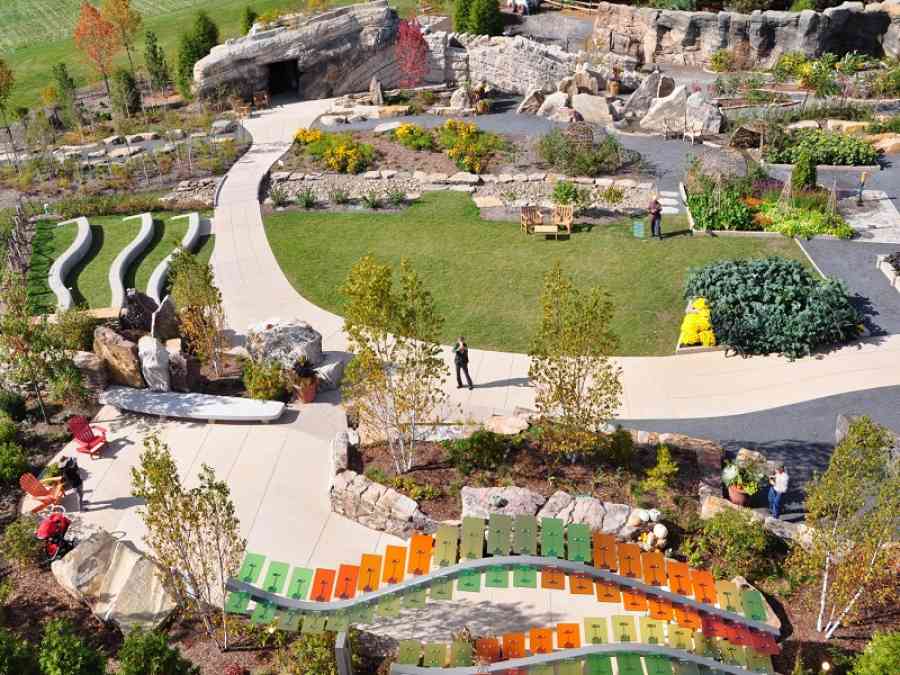 Either enjoy your ice cream under a blue and white umbrella outside or walk to The Arboretum at Penn State across Park Avenue with treats in hand. There you'll find several different gardens, hundreds of plant and flower species, tranquil reflecting pools and the Children's Gate Children's Garden, which has lots of natural and manmade treasures to discover and learn about as you wander. Kids: Don't miss the kaleidoscope flowerpots, the sandbox in a cave, or the giant caterpillar!
Related Article: Fun Things to Do With Kids in State College
End your first evening in State College with dinner and drinks downtown. Again, there are plenty of options. Returning alums often like to revisit familiar favorites like The Deli, The Tavern and The Corner Room, which have all been around for decades, and for good reason. But there are several wonderful newer options worth a try, including Liberty Craft House, and Local Whiskey.
If you're looking for nightlife, see if anything is happening at The State Theatre and check the State College Spikes baseball schedule. Evening games are a blast there, literally – they often end with fireworks.
Day 2
Start your second day exploring State College from just outside the borough to get an idea of the area's natural beauty and sense of small-town charm. Drive east of downtown into the little hamlet of Lemont, stopping for coffee, tea and some breakfast bites at Café Lemont. (For a refreshing summertime drink, try the bright and creamy Thai Iced Tea!)
Around the corner from the café is the trailhead for Mount Nittany, which is an excellent morning's hike to some wonderful vistas of Penn State's main campus, nearby Tussey Mountain and the valleys and farmlands that round out the landscape. Your hike can range from 2 to 8 miles, depending on which loop you take, but either way the view at the top is worth the climb.
If you're not up for such a strenuous climb but still want some fresh air, opt instead for Millbrook Marsh Nature Center, a 62-acre nature preserve that is a unique mix of wetlands, forest and meadow, with meandering creeks and boardwalks that make the flora and fauna easily accessible to all ages. The Millbrook Marsh trails connect to the shared bike paths that lead to nearby Spring Creek Park, where kids and adults can splash in the creek, fish and play.
Happy Valley Brewing Company just down the road is a great place for lunch; housed in a restored barn that's more than 200 years old, HVBC serves up a slate of its own beers and a full menu.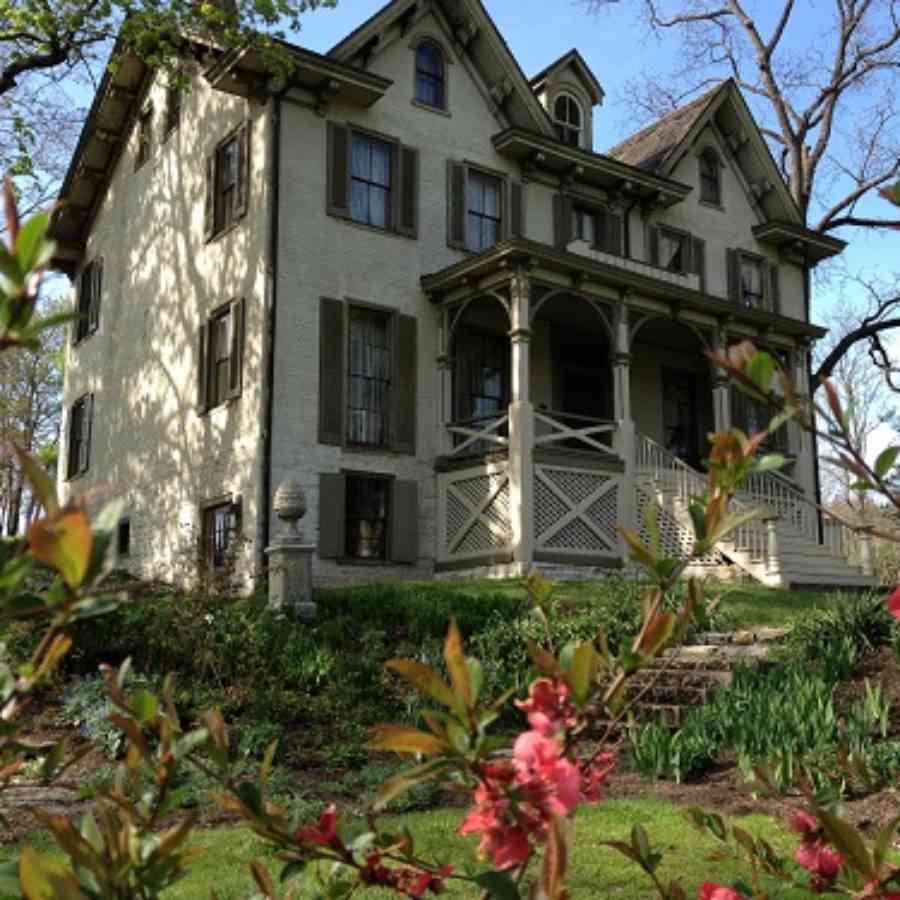 For a more pointed look at the area's history, drop into Centre Furnace Mansion on your way back to town. The mansion is a beautifully restored and furnished 19th century ironmaster's home that has become a gathering place for school groups, history buffs and wedding parties. With free admission, the mansion includes several permanent and temporary exhibits, though it has limited hours. But the gorgeous grounds are open dawn to dusk.
If you haven't checked out the cluster of sports fields and venues yet, it's time for one more stop on campus. For an all-encompassing look at the best of Penn State athletics, visit Penn State's All-Sports Museum, tucked inside Beaver Stadium. You don't have to be a huge sports fan to appreciate the history and notable achievements of Penn State athletics displayed there, and a walk through the museum will boost your Penn State pride and your appreciation for the dedication of the university's student-athletes.
Be sure to stop for pics at the We Are statue. And even more picture-taking opportunities abound inside the impressive Pegula Ice Arena across the street or at the nearby Central Pennsylvania Convention and Visitor's Bureau, where you'll find interactive displays and the chance to pick up plenty of info for your next trip to Happy Valley.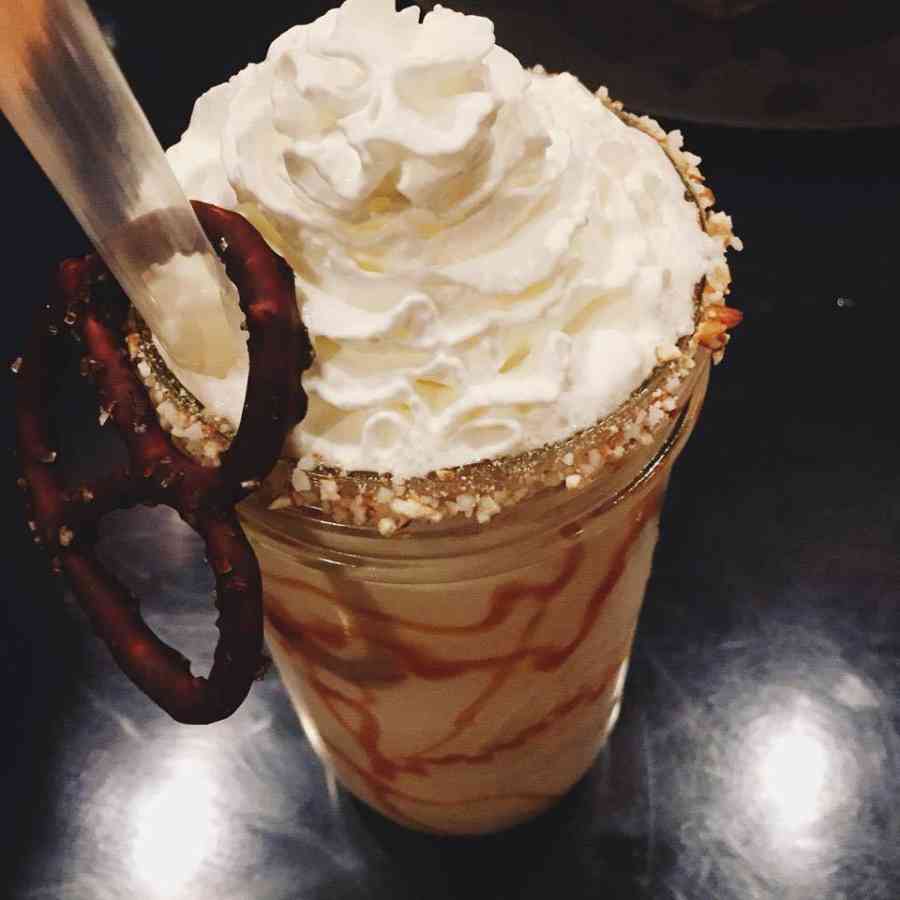 For dinner on your second night, think about venturing just outside downtown to one of the area's many highly rated eateries with outdoor seating and world-class food. A few to try include The Field or American Ale House, both in the Toftrees neighborhood north of downtown, as well as Otto's Pub & Brewery for family-friendly fare, and the community's consistently rated favorite pizza place, Faccia Luna on the other side of town.
Then after a second relaxing night in the hotel of your choice, a visit in State College wouldn't be complete without breakfast at The Waffle Shop and a return trip to The Creamery, where you can buy a half-gallon of your favorite flavor, packed with dry ice to stay frozen all the way home.