Say Farewell to the Old Year, Welcome the New Year at First Night State College!
First Night State College will once again provide central Pennsylvania with a great way to mark the passing of the old year and the ringing in of the New Year. This alcohol-free community celebration of the visual and performing arts will take place in downtown State College on December 31, 2022.
A production of the Central Pennsylvania Festival of the Arts, 2023 First Night State College is a creative and healthy New Year's celebration meant to replace watching television and alcohol-fueled New Year's Eve revelry. First Night is an old-fashioned community celebration where all are welcome; young and old, singles and families, townsfolk and visitors.
2023 First Night State College will feature a display of outdoor ice carving, including large sculptures located in the 100 block of South Allen Street, while the ever-popular PNC Bank Ice Slide will be in Sidney Friedman Park. At the end of the event, the First Night State College ice carving team will have carved over 30,000 pounds of ice! Watch these carvings evolve from 10:00 a.m. until 4:00 p.m. This year, the First Night State College ice carvers will create a wide array of giant ice displays that showcase their artistry.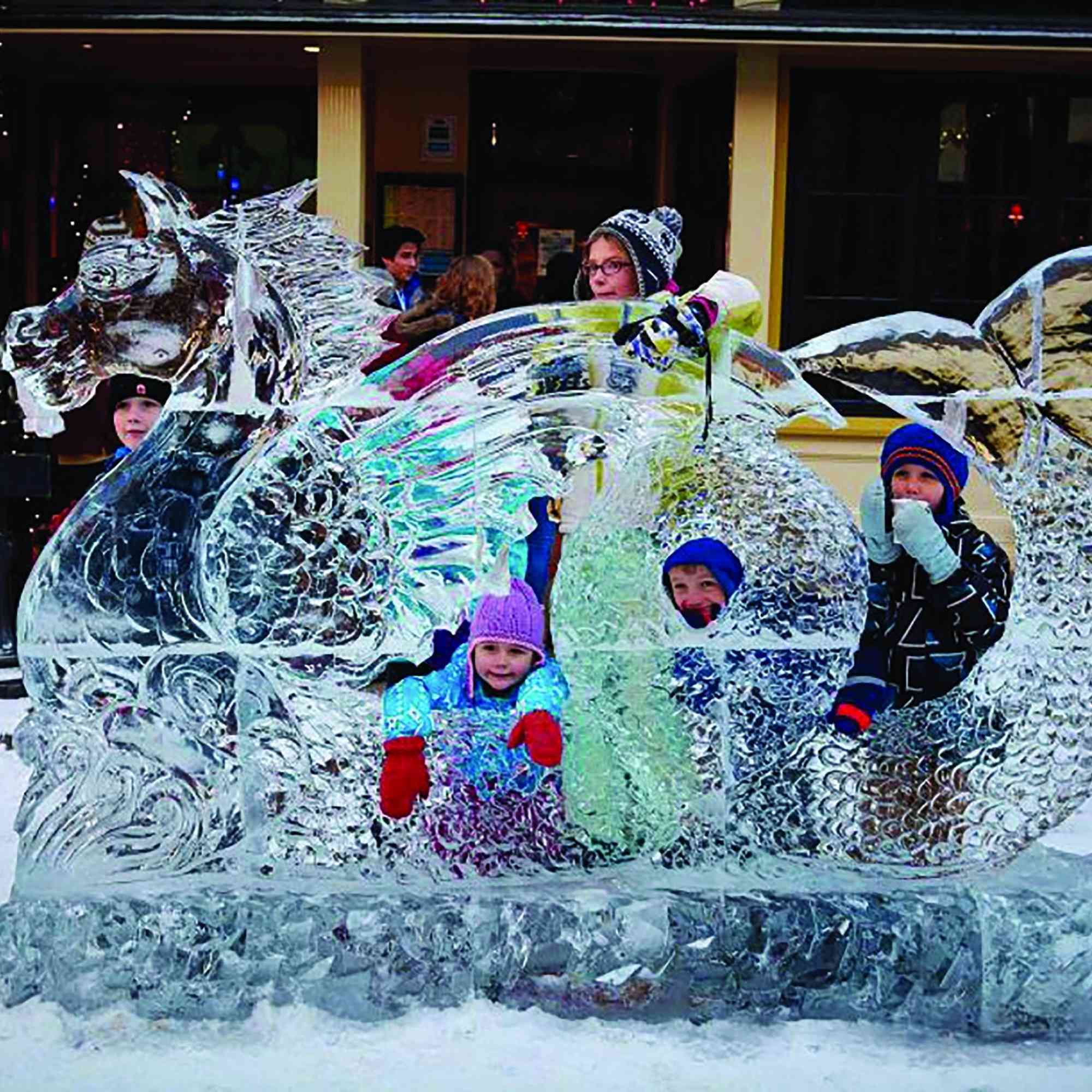 Displays of smaller, one-block ice sculptures will take place in front of local sponsoring businesses and on the Mayor Welch Plaza at 243 South Allen Street, as well as in Sidney Friedman Park. There will be more than 80 of these sculptures this year. Ice will be on display commencing on the morning of December 31.

First Night State College will present three variety acts this year:
Robert Mac is a comedian and "motivational humorist" from Washington DC, a city that has a desperate need for humor. He's best known as the Grand Prize Winner of Comedy Central's national Laugh Riots competition and for his appearances on NBC's Last Comic Standing. Mac has been seen on the stages of the inaugural Great American Comedy Festival, the Boston Comedy Festival, Montreal's Just for Laughs Festival, and other highly acclaimed events throughout the country. He performs in the Penn State Downtown Theatre at 4:30, 7:00, and 9:00 p.m.
From a high school start in 1984 with juggling and unicycling, through a University of Delaware finance degree, the Ringling Brothers and Barnum & Bailey Circus Clown College, street performing in Europe and a year in the circus, Michael Rosman has become one of the most respected and sought after performers from the east coast. A comedy and juggling sensation, Michael is a two-time winner of the prestigious Maryland State Individual Artist Grant Award for excellence in the arts. He makes a return visit to First Night, performing at The State Theatre at 3:30, 7:30 and 10:00 p.m.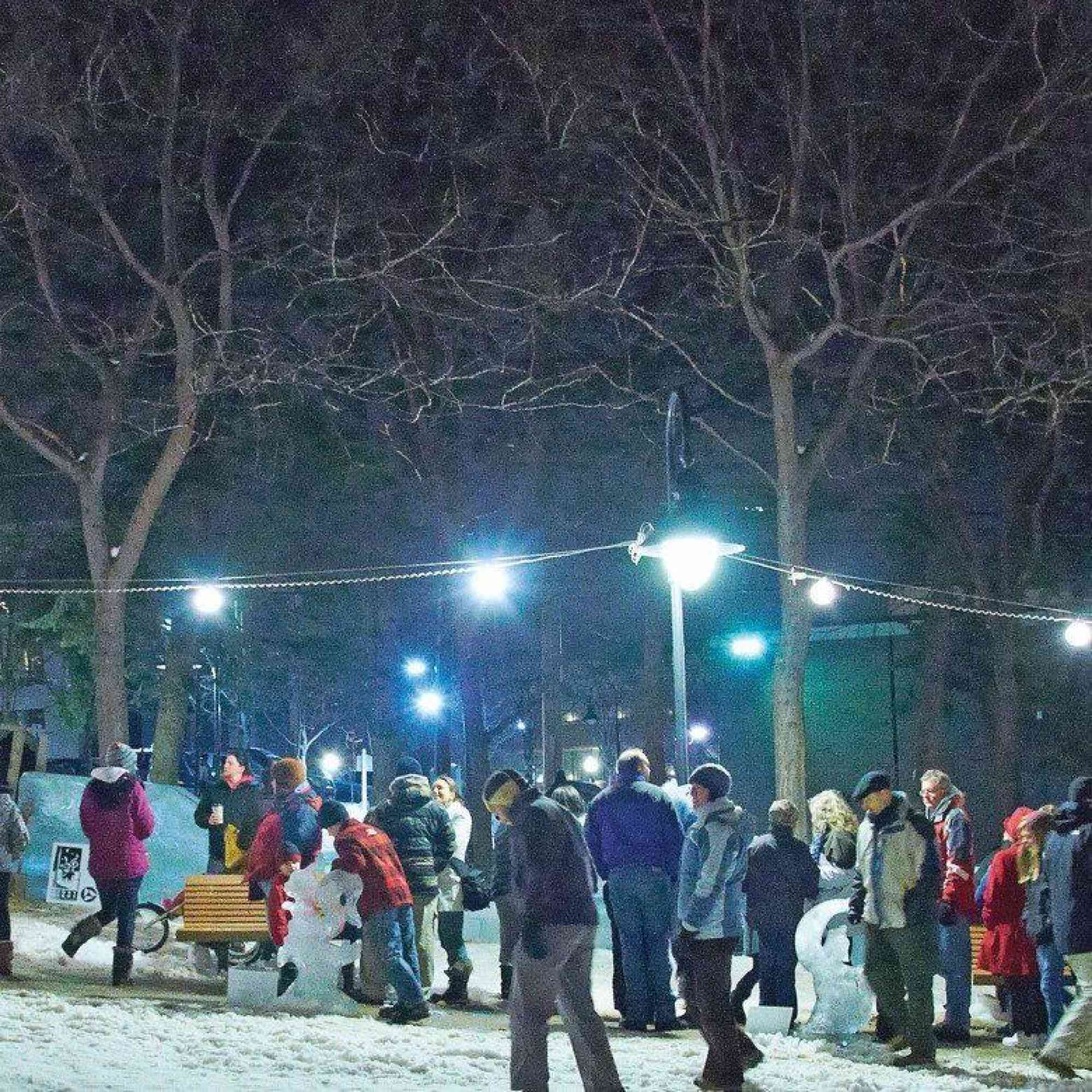 Alan Sands began traveling with his father, magician George Sands, when he was three years old. He won his first talent contest at the age of 12, and he began performing professionally at 17. In the years since, he has performed at colleges and universities all over the country. You'll see right away that there's so much more to his show than a swinging pocket watch and the chant "You are getting sleepy…." The comment most often heard after an Alan Sands show is "I laughed so hard it hurt"! Imagine the possibilities for entertainment, education, and good old fashioned First Night fun with this energetic and original performer. He'll be at the State College Municipal Building Community Room at 5:00, 7:00, and 9:30 p.m.

There is something for every musical taste at First Night State College. Cabaret standouts Natascha and the Spy Boys will perform at St. Paul's United Methodist Church at 7:00 p.m. Perennial favorite Jon Rounds performs with the Guitar Brothers at St. Andrew's Episcopal Church at 8:30 p.m. Jazz bassist Joshua Davis performs with his band Love Salad at State College Presbyterian Church at 10:00pm. More information on these performances and the entire First Night lineup can be found at firstnightstatecollege.com.
Join local trivia mavens John Briggs and Karen Bettleyon in First Night State College's inaugural Trivia Night at 3 Dots Downtown at 7:00 p.m. John and Karen will test the audience's knowledge of the mundane and arcane as teams vie to win prizes.
Resolution sculptures are located in the lobby of the State College Municipal Building, in Sidney Friedman Park, and on the 100 block of South Allen Street. These installations are meant to provoke wistful recollection of former resolutions and optimistic dreaming about new ones.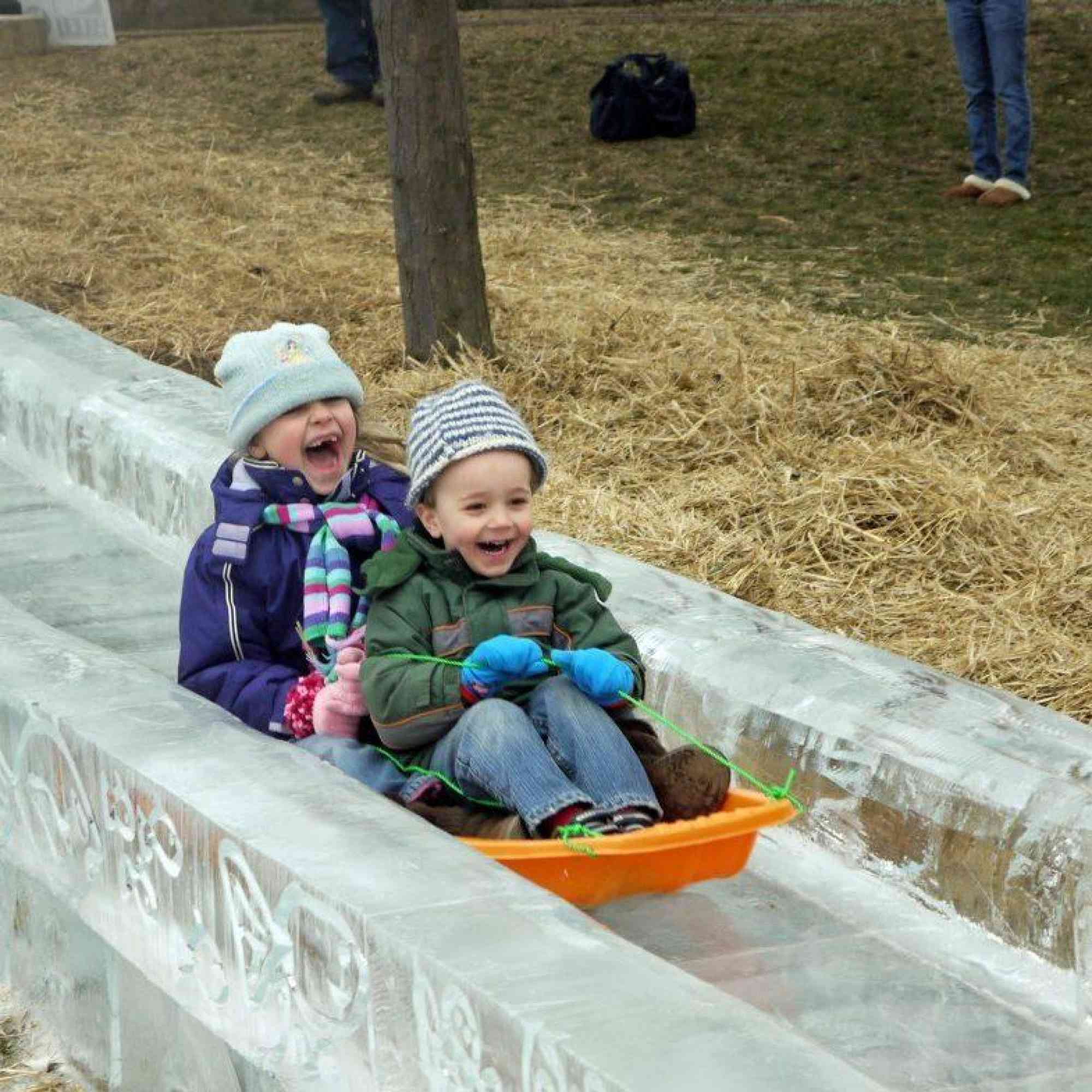 This year there is no ice skating at Pegula Arena this year due to Penn State's home hockey schedule. First Night fans who wear their button to the Pegula Arena box office will be eligible for a $10 discount when they purchase tickets to the day's men's game vs RIT and the women's game vs. Long Island University. Since there is no skating, there is no CATA shuttle to Pegula Arena.

Runners and fast walkers can speed into the New Year in the First Night State College 5K Resolution Run, sponsored by Mount Nittany Health and co-presented with the Nittany Valley Running Club. The run starts at 6:30 p.m. at the Corner of College Avenue and Allen Street and is one of the most popular events of First Night State College. We encourage participants (and spectators) to wear costumes for this bracing trip through downtown State College and the Penn State campus. The Brass Rats, an ensemble of State College Area High School brass players will provide musical entertainment before the start of the race. More information is available online at firstnightstatecollege.com/resolution-run
Those wanting a more theatrical trip through downtown can join in our Grand Procession. Participants bring to life a menagerie of large and small papier mache fantastic creatures or join in the fun playing one of our African drums. Procession participants will pick up puppets and drums in St. Andrews Episcopal Church, 208 West Foster Avenue before gathering in the Dr. Martin Luther King Plaza to start the procession. The procession will proceed up Fraser Street to College Avenue beginning at 6:30 p.m.
Carriage rides will be offered beginning at 6:30 to 8:30 p.m. in front of the State College Municipal Building. The cost is a First Night button and $5 per person. Rides are on a first-come, first-served basis.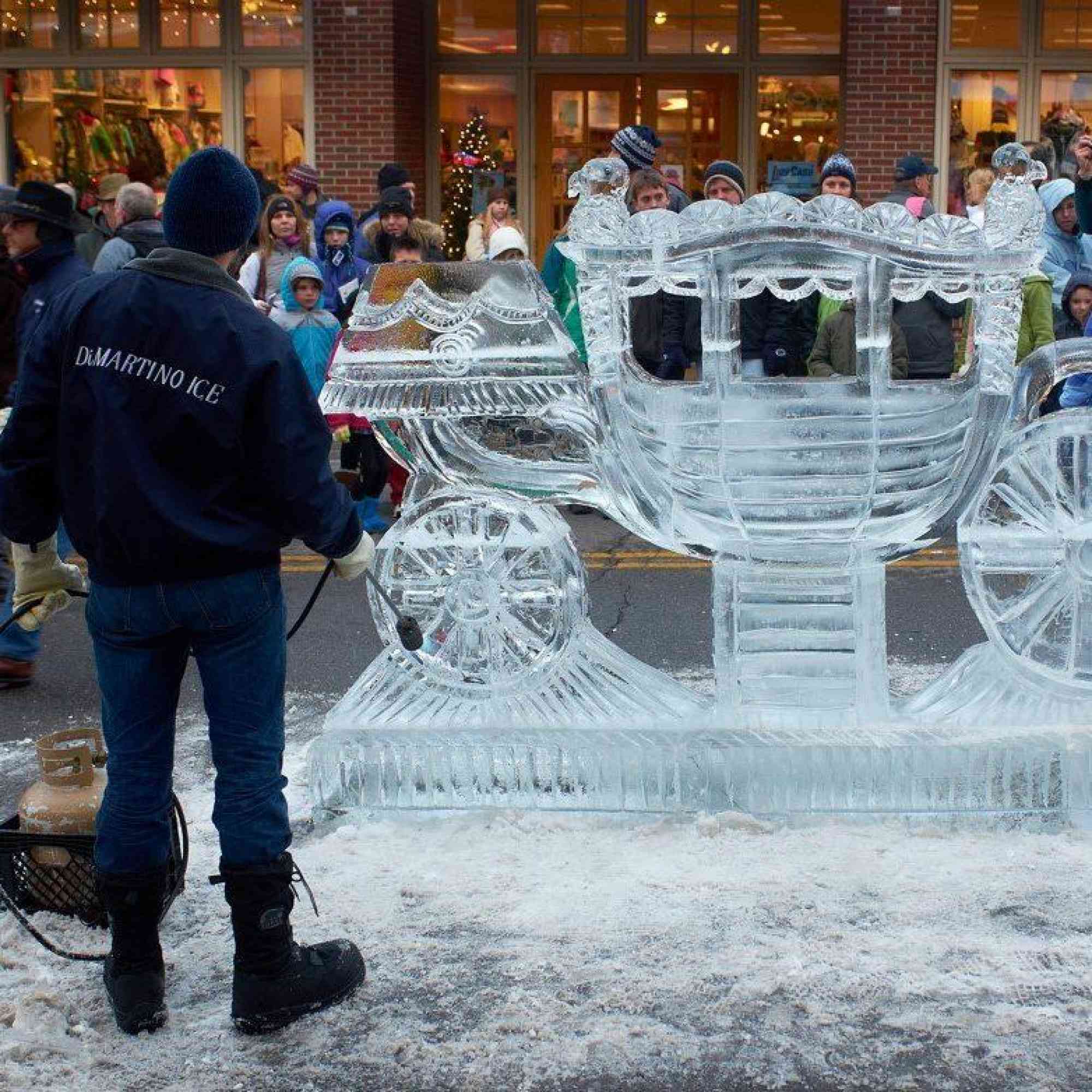 First Night presents arts and crafts workshops in the Social Hall of State College Presbyterian Church, from 1:00 to 3:00 p.m. For those who like to be reminded of their resolution throughout the year as they drink their morning coffee, First Night presents The Resolution Mug at 2000 Degrees, 202 W. College Avenue. 2000 Degrees provides almost everything needed to immortalize a New Year's resolution in ceramics. Audience members provide the missing piece–the creativity! Stop at 2000 Degrees on December 31 and pick a time for your visit. Admission is a First Night button plus $7.00.
The official warm up station of First Night State College is in the Woskob Family Gallery, 146 S. Allen St., State College. It will be staffed with friendly volunteers who can answer all your First Night questions from 1:30 to 8:30 p.m. on December 31.
Admission to all indoor performances is with the 2023 First Night State College button. Buttons are $10 and can be purchased at the door of events and select downtown businesses. When accompanied by an adult, children 12 and under are free. First Night State College button retail outlets include: 3 Dots Downtown, 2000 Degrees, Appalachian Outdoors, Blue Brick Theatre, Borough of State College Finance Office, The Corner Room, Happy Valley Adventure Bureau, Otto's Pub and Brewery, Penn State Federal Credit Union, Schlow Centre Region Library, State College Framing Company and Galley, UPS Store (Colonnade Way), and The Original Waffle Shop (North Atherton and West College). Buttons are available in Bellefonte at Art a la Carte and the Penn State Federal Credit Union.
First Night relies on volunteers to staff performance venues on December 31. Volunteers should be at least 18 years of age or 16 when accompanied by a parent or guardian. Those interested in volunteering should contact the First Night office by telephone at (814) 237-3682 or by email at office@arts-festival.com.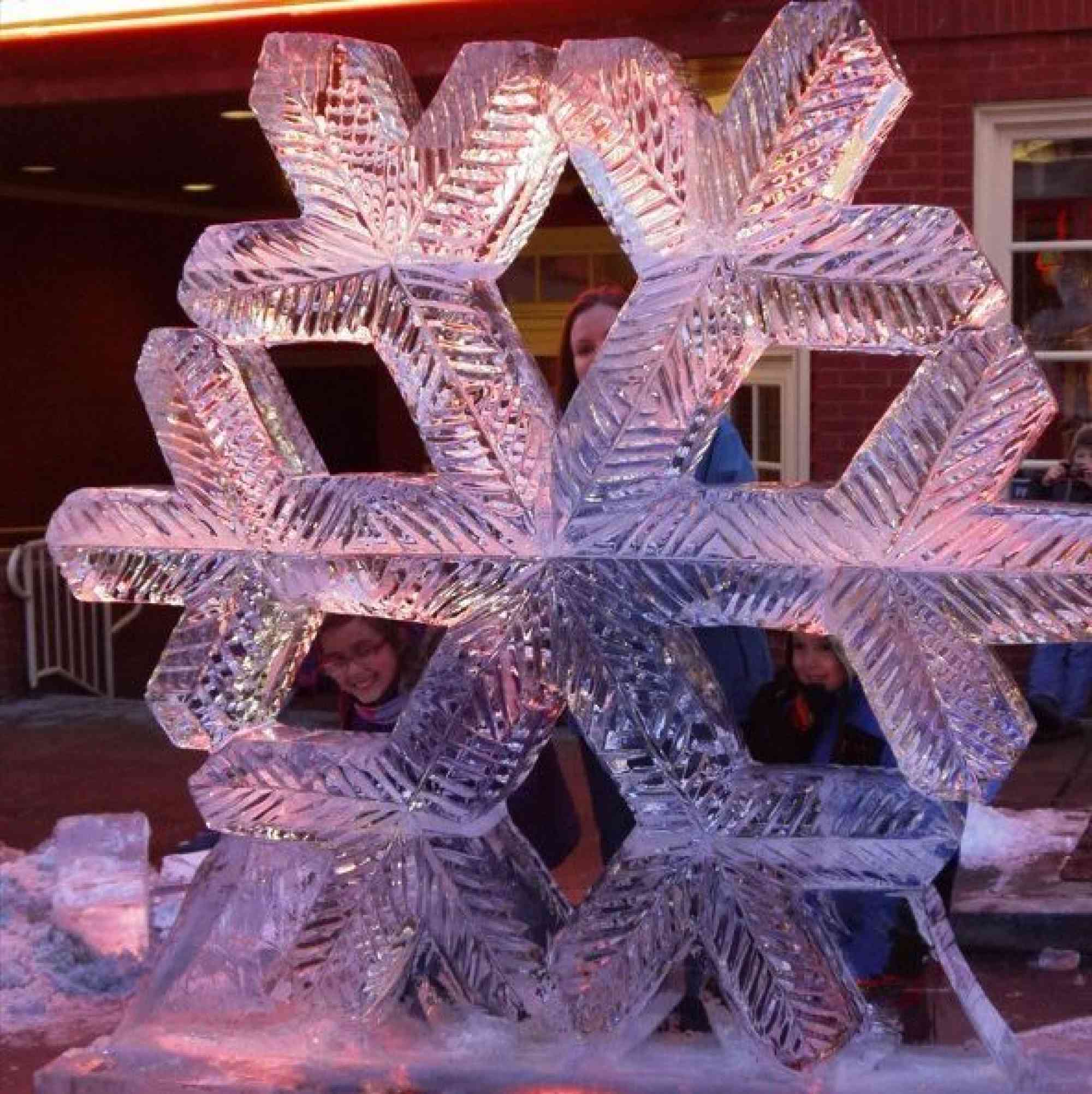 The official website of First Night State College is firstnightstatecollege.com. The 2023 First Night State College Official Program Guide, published by Barash Media is available as an insert in Town & Gown magazine.
First Night State College is produced by the Central Pennsylvania Festival of the Arts and is sponsored in part by the Borough of State College with grant support from the Centre County Commissioners and Happy Valley Adventure Bureau. The Central Pennsylvania Festival of the Arts receives state arts funding support through a grant from the Pennsylvania Council on the Arts, a state agency funded by the Commonwealth of Pennsylvania and the National Endowment for the Arts, a federal agency.