This Week at 3 Dots - 2/28 through 3/5
Come on out to 3 Dots this week for a time of community and dance this Friday, March 3rd! Interested in more events happening this spring? Read on.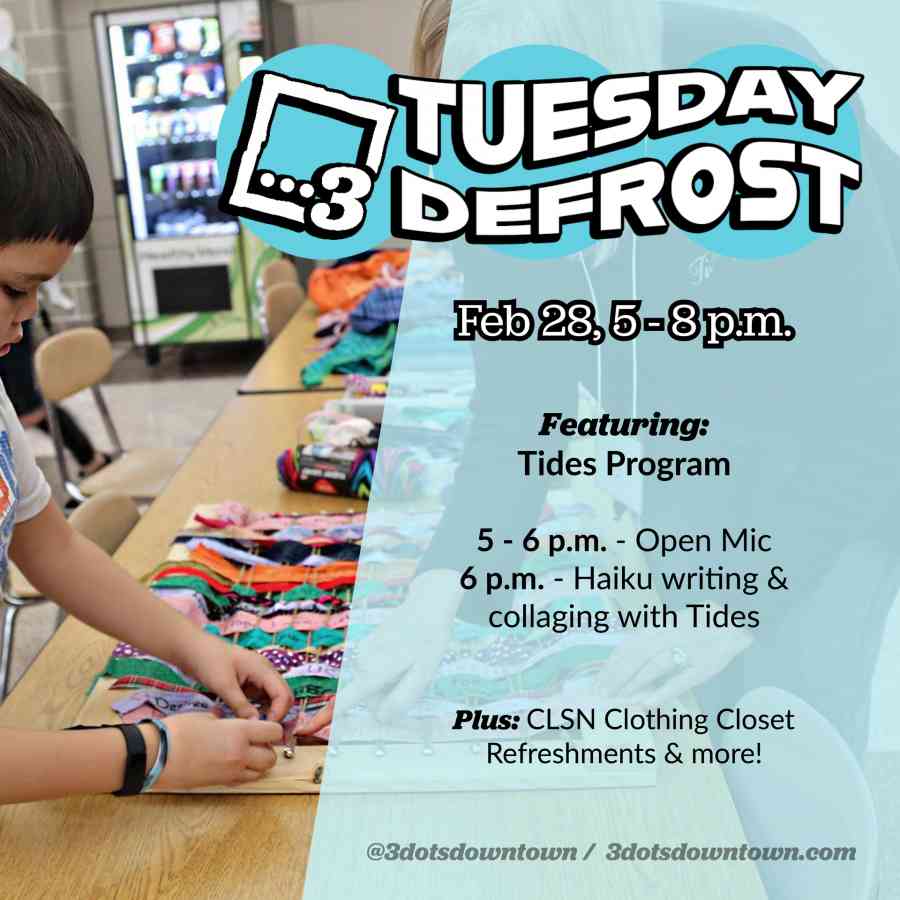 Tuesday Defrost
Tuesday, February 28
5:00 - 8:00 pm
OPEN MIC is back at 3 Dots on Tuesdays! Kick back with your community every Tuesday in February and March! Enjoy a relaxed evening of arts-centered programming with local movers and shakers, plus beer, wine and mocktails.
February 28 | Tides
As always... there will be a few surprises along the way.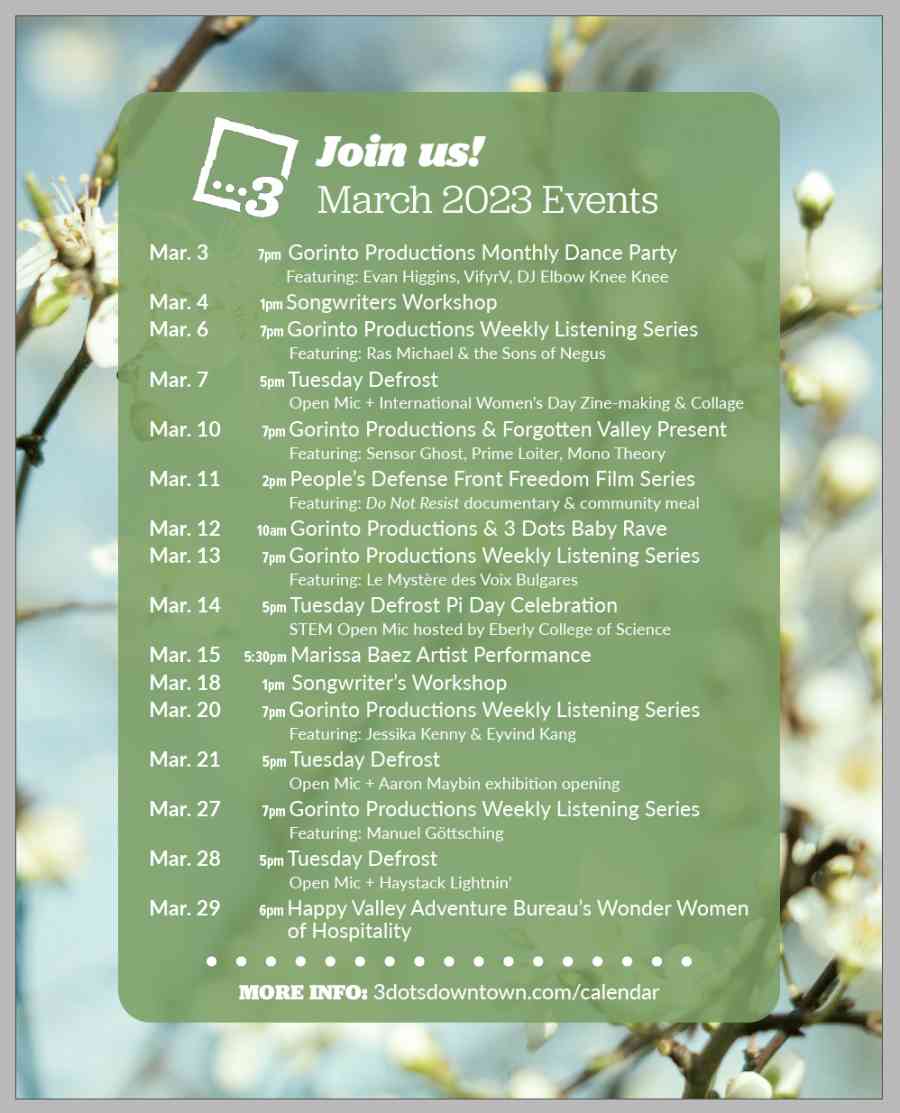 Centre Social Dance
Wednesday, March 1
7:00 - 9:00 pm
Dr. J & the Katydid are teaching fusion! This week's topic will be teaching completion of movement.
Afterwards, you get a double dose of Dr. J as your DJ!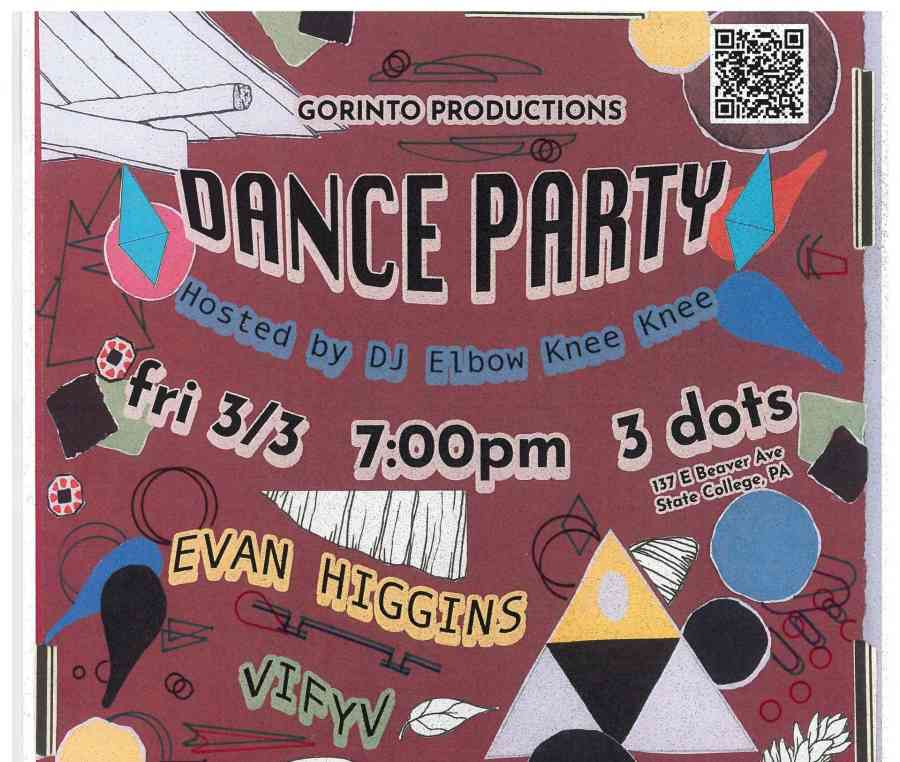 Gorinto x 3 Dots // Monthly Dance Party
Friday, March 3
7:00 to 11:00 pm
Running strong since September '22 , this monthly series features the areas top DJ's as well as nationally recognized artists, performing at 3 Dots in the heart of Downtown State College.
This month we welcome:
Evan Higgins // hyper-pop vifyrv // glitchy atmospheric breakbeats (live instrumentation) DJ Elbow Knee Knee // all-vinyl mix of house and deep-cut disco
Whether you want to find yourself on the dance floor, journal in the lounge, play ping pong, or hang on the patio, our doors are open for you and the lights are low.
Specialty mocktails and draft kombucha available for purchase from SoBar.
More info at GorintoProductions.com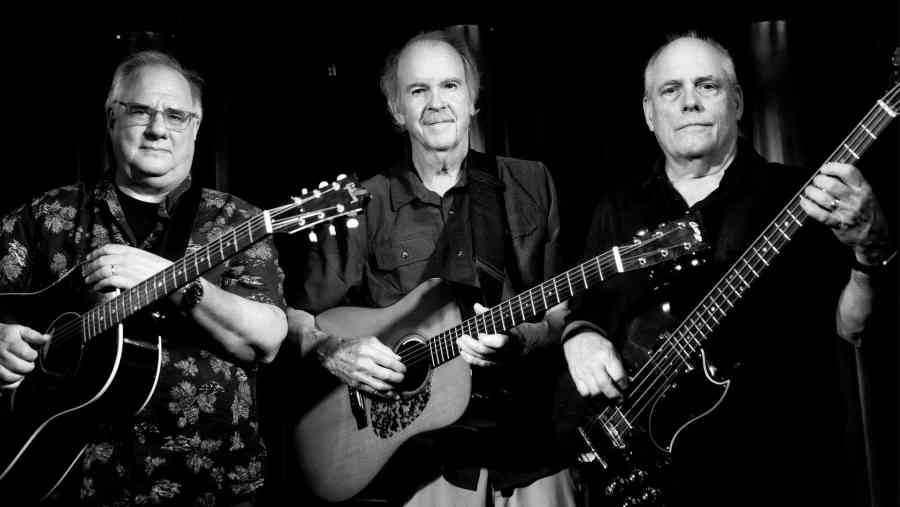 Songwriter's Workshop
Next Session March 4
Jon Rounds, Jerry Breese, and Bruce Truitt (The Guitar Brothers) will facilitate a 6-session Songwriters Workshop every other Saturday, beginning February 18! Whether you've written many songs or are just starting out, you should find this workshop a valuable experience.
Participation is limited to 8 writers- ONLY A FEW SPOTS LEFT!
$210 total if you sign up for the whole workshop ($35/session)
Single sessions are $40 each (only if space is available) you must contact 3 Dots before the session you'd like to attend
The heart of the workshop is that song writers structure feedback they get from the other writers and the facilitators. So, as a participant you will be both performer and listener.
This is a chance to work with experienced writers and performers. You can bring half-done songs, ones that need some polish, or songs you just want to try out on an interested audience.
To purchase tickets click HERE.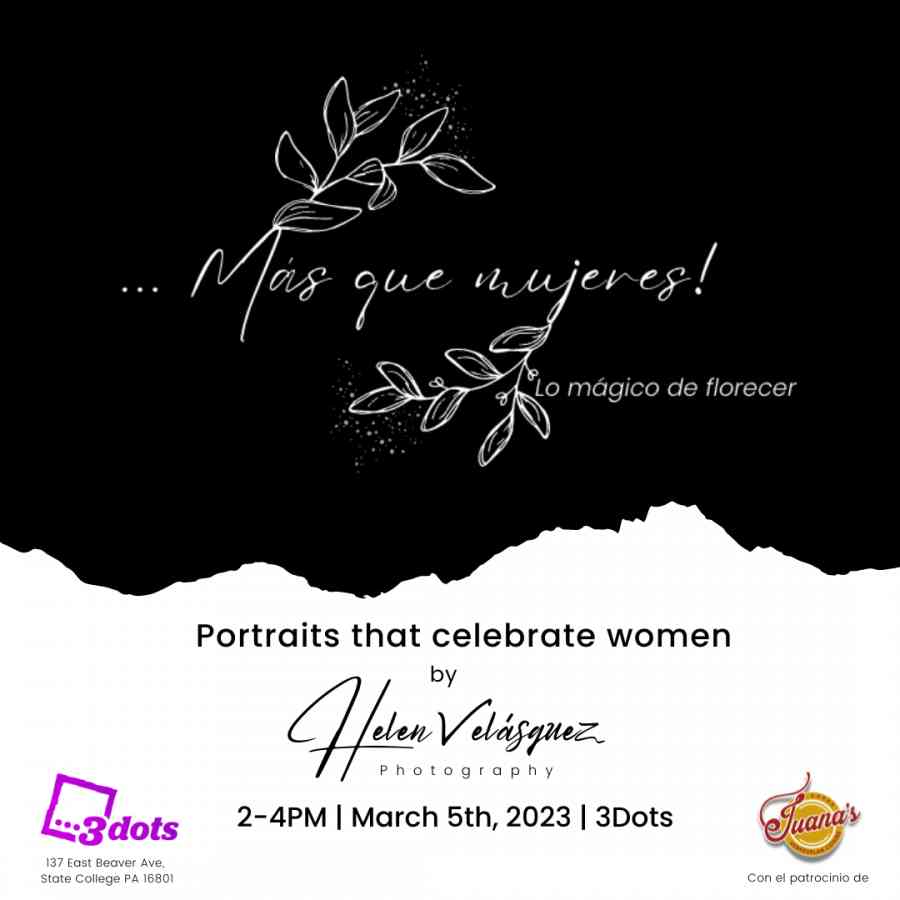 Más que mujeres! Lo mágico de florecer
Sunday, March 5
2:00 pm - 4:00 pm
Para conmemorar el Día Internacional de la Mujer te invito a que te unas a esta exposición de retratos fotográficos de grandes mujeres de la comunidad Latinx de State College. Será una tarde llena de la magia que nos hace florecer. "Donde haya un árbol que plantar, plántalo tú. Donde haya un error que enmendar, enmiéndalo tú. Donde haya un esfuerzo que todos esquivan, hazlo tú. Sé tú el que aparta la piedra del camino." - Gabriela Mistral. Premio Nobel de Literatura (1945).
---
To commemorate International Women's Day, I invite you to join this portrait exhibit of great women from the State College Latinx community. It will be an afternoon full of the magic that makes us who we are. "Where there is a tree to plant, you be the one. Where there is a mistake to undo, let it be you. Where there is an struggle that everyone avoids, do it yourself. Be the one who removes the stone from the path." - Gabriela Mistral. Literature Nobel Prize (1945)

Interested in learning more about 3 Dots? Check out 3 Dots on Facebook and Instagram!