Wasson Farm is serving up your next favorite cone
Wasson Farm, located on Shingletown Road just outside of Boalsburg, is the down-home farm ice cream experience you didn't know you were missing. But if you haven't been there yet, let me be the first to tell you: you are missing out, and you might want to remedy ASAP.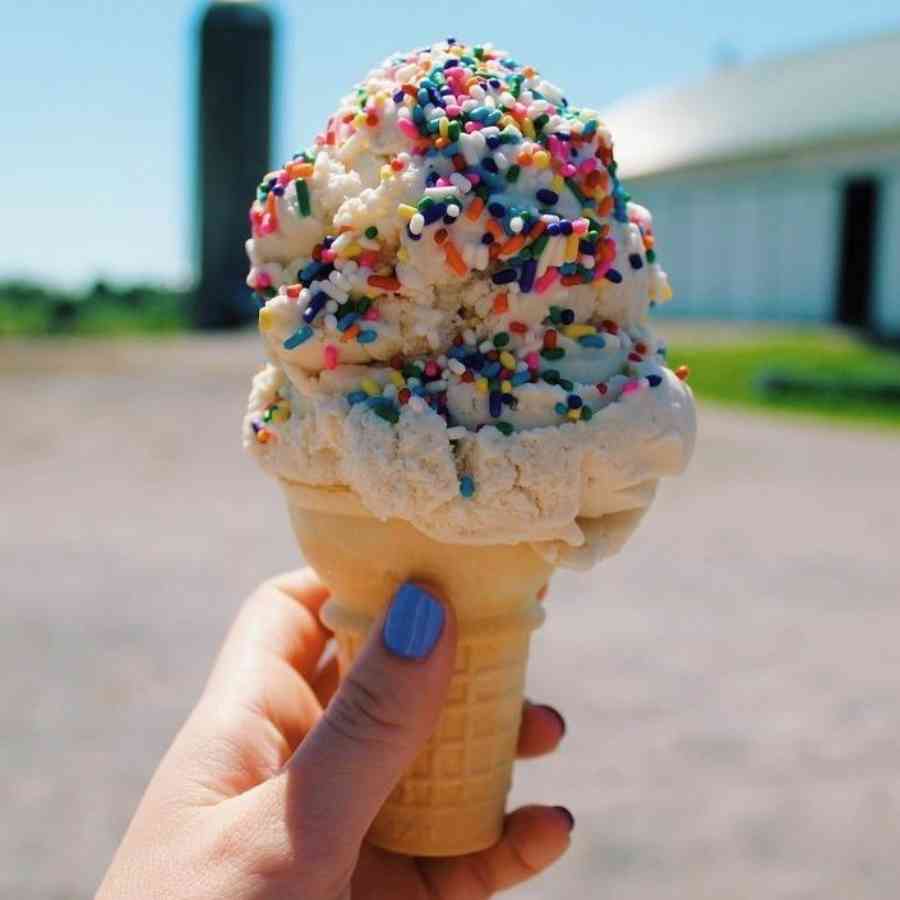 The farm is a destination in itself — a circa 1700s limestone farm house and sturdy barn that's a much, much younger building due a series of mishaps (on one occasion decades ago, a farm boy tried to chase a cat out of the barn with a lit match to disastrous results). There's a small outbuilding with fantastically fresh and inexpensive produce that the Wasson family grows in their garden. And in front of that, in a food trailer parked in front of their historic house, they are serving up crazy good homemade ice cream that's made from milk from their own cows mixed with fresh, good, local ingredients.

"It all started as the milk prices were going down a few years ago. We wanted to keep the cows here, but needed to diversify," Ron Wasson said. They decided to make ice cream and started from scratch. "These farm cats got to eat a lot of ice cream," he said with a chuckle. "I lost track of how many batches the cats got as I worked out our recipe."
That was two years ago, and it's safe to say that the recipes have been perfected. One visitor waiting for her root beer float told me that it was "the best ice cream anywhere." The line of kids who stopped by to get a cone on their way home from school agreed.

Their flavor list is short, with perennial favorites like mint chip and chocolate, and a special seasonal flavor each month (April - Butter Crunch, May - Banana Split). They also make specialized flavors for local restaurants like The Corner Room.
Enjoy a cone now! (check hours here).