Winter in Bellefonte: Skating at the Rink at Talleyrand Park
Happy Valley winters got a little happier with the addition of an ice-skating rink in historic Bellefonte's picturesque Talleyrand Park. Now visitors have another activity to enjoy along the banks of Spring Creek, just a short walk away from downtown's cafes, restaurants and shops.
Located just across High Street from the park are two great spots for coffee, cocoa, smoothies, meals and snacks: My Café Buzz and Bonfatto's Italian Market & Corner Café. A short walk across Water Street you'll find Governor's Pub for lunch, dinner and drinks. Further into town, there are options for pizza, pasta, sandwiches, Chinese and more. You can also check out several shops for unique finds, including locally made items, jewelry, women's clothing, games and antiques & collectibles. Metered parking around Talleyrand is ample, and everything you'll need is within walking distance.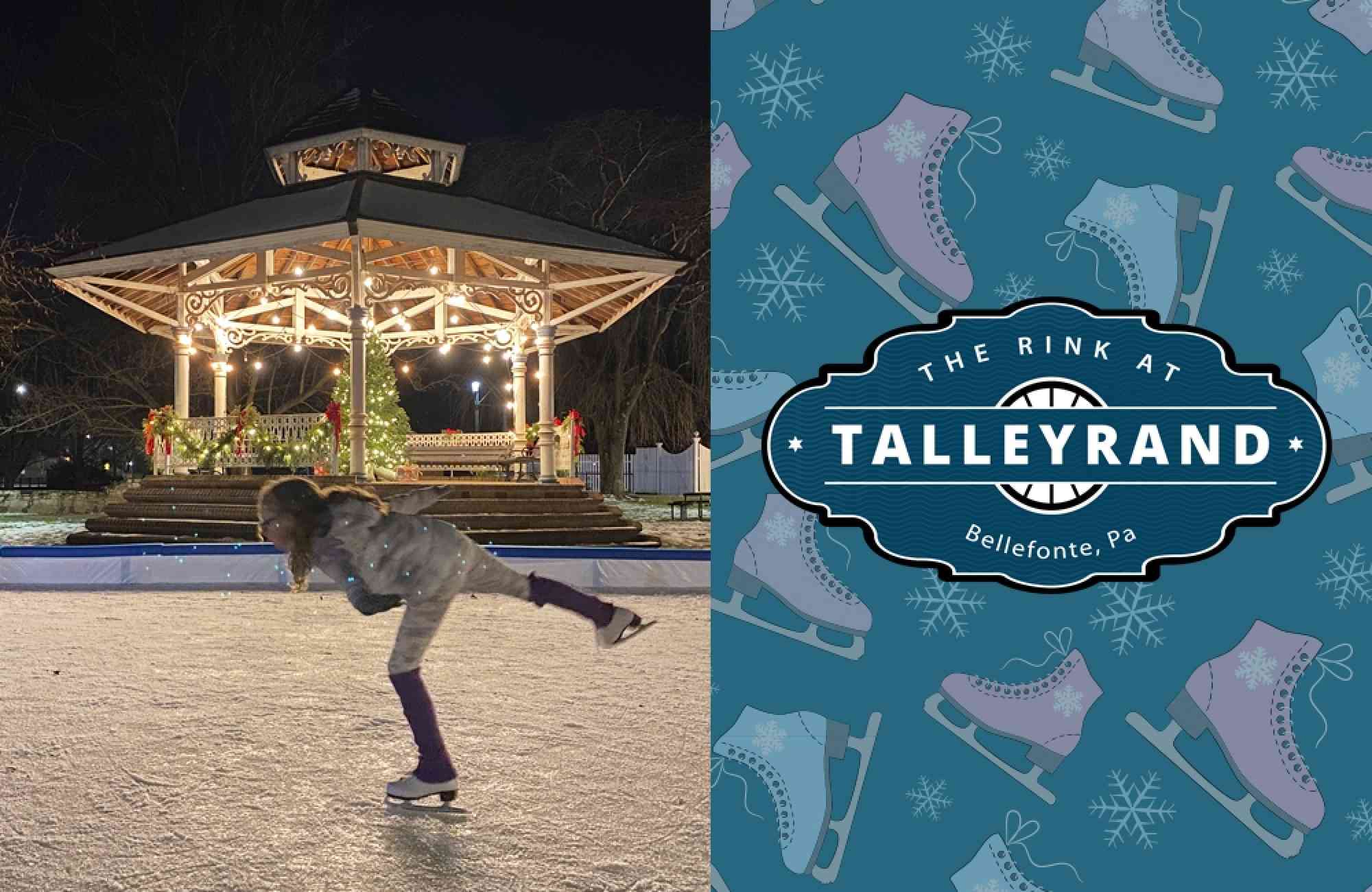 Here's everything you need to know if you go:
Hours:
The rink is open daily, weather-permitting, from 11 AM to 8 PM*
Bellefonte Borough will post signage if the rink is closed for any reason.
*Note that bathrooms in the park are open from 8 AM to 5 PM.
Location:
The rink is located near the gazebo in the park. This location was selected by the borough for its proximity to parking, bathrooms, restaurants and shops, and for safety reasons, including lighting, video surveillance and accessibility.
Skates:
Skates are required on the ice and you must bring your own skates. No rentals are available at this time. Rubber mats and benches will be available for changing shoes.
(Tip: For used skates, check local thrift stores, Facebook marketplace and used sports equipment retailers online; new skates are available at Dick's, Target and Amazon.)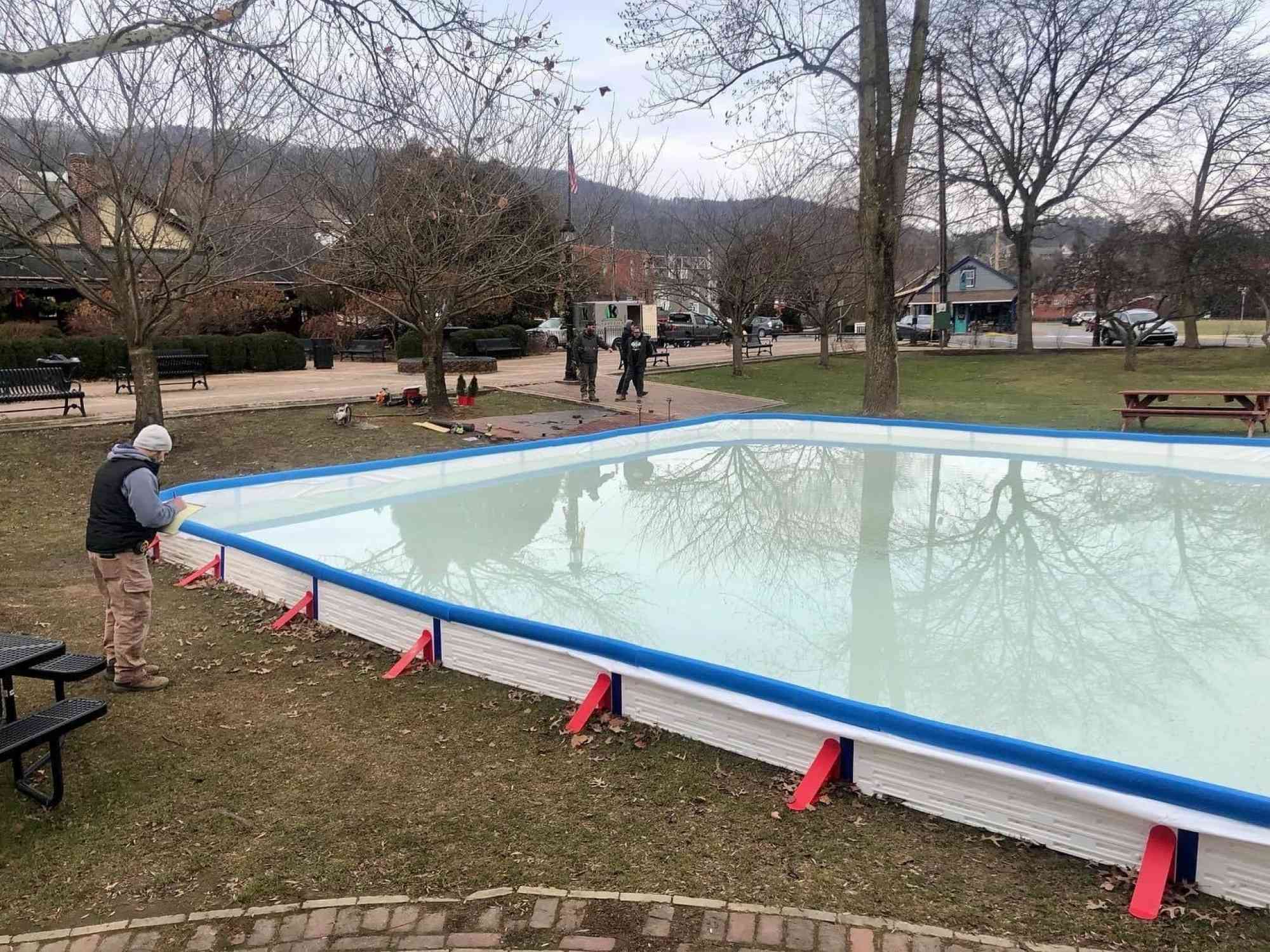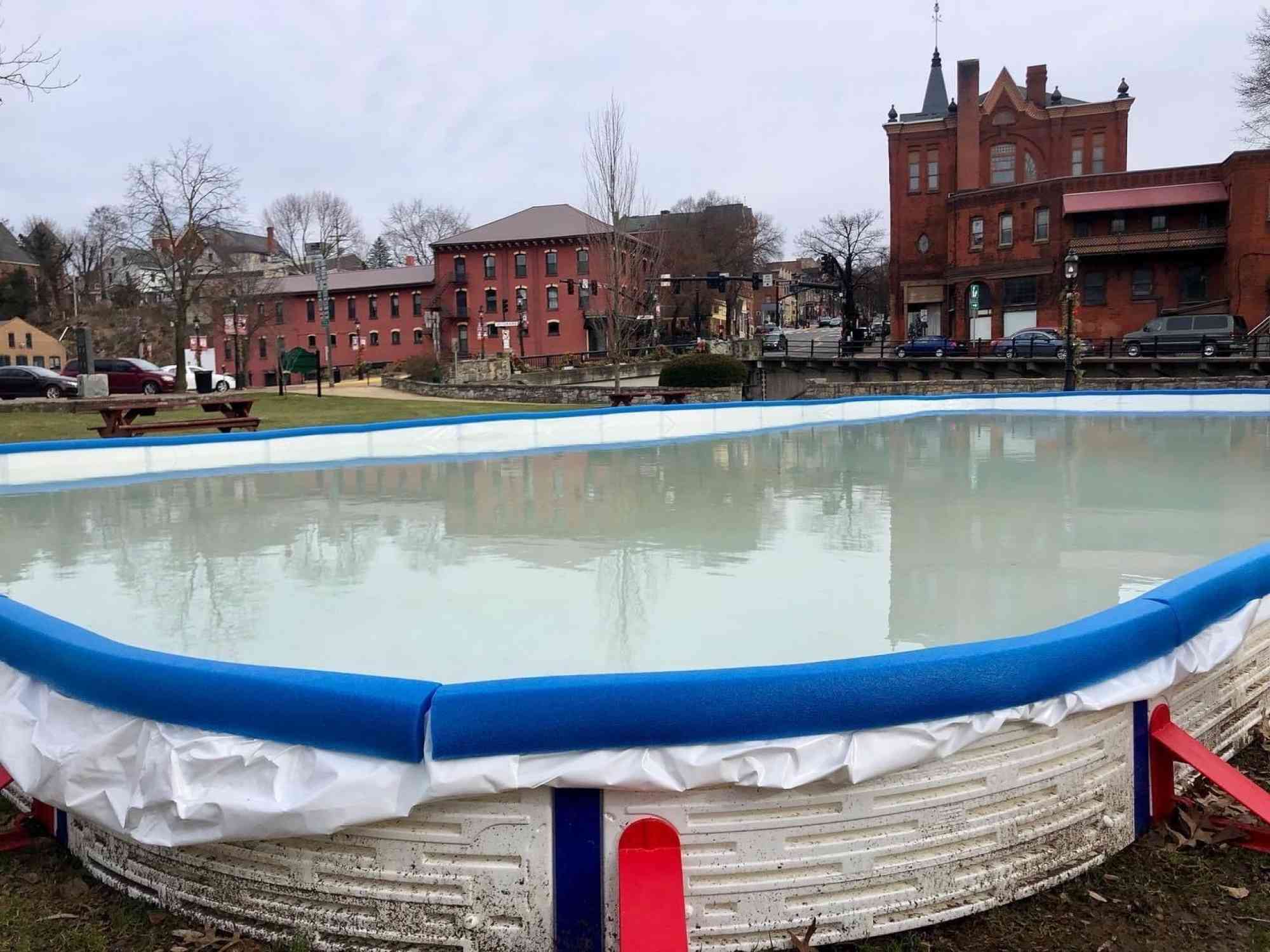 Safety:
The rink is skate at your own risk. The boards on the outside are 18-inches, not the height of a typical indoor rink. Skating with a buddy is a great idea! Children under 12 should be supervised by a parent or guardian. After some requests, certain days and hours are under consideration for light hockey usage.
Local business owner Mark Dello Stritto envisioned the project in 2015 and it gained traction in 2021 when he began discussing it with Bonfatto's owner Dave Letterman. After researching to find an affordable and worthwhile option, the pair approached other business owners to sponsor the purchase of the rink for donation to the borough. Several other businesses are donating services. The Happy Valley Adventure Bureau would like to thank these sponsors for making the Rink at Talleyrand a reality:
Bellefonte.com
Big Spring Spirits
Blink
Bonfatto's Italian Market & Corner Cafe
Centre Dental Care
The Gamble Mill
Gavek Graphics – In-kind
Helen Foxx & Co.
Kelleher Landscaping – In-kind
Bellefonte's Bed & Breakfasts: Bellefonte B&B; The Craftsman; Our Fair Lady; The Queen; Renoylds Mansion, Riffles & Runs
Special thanks to Garman Construction who was contracted to add a platform for entry/exit onto the rink.