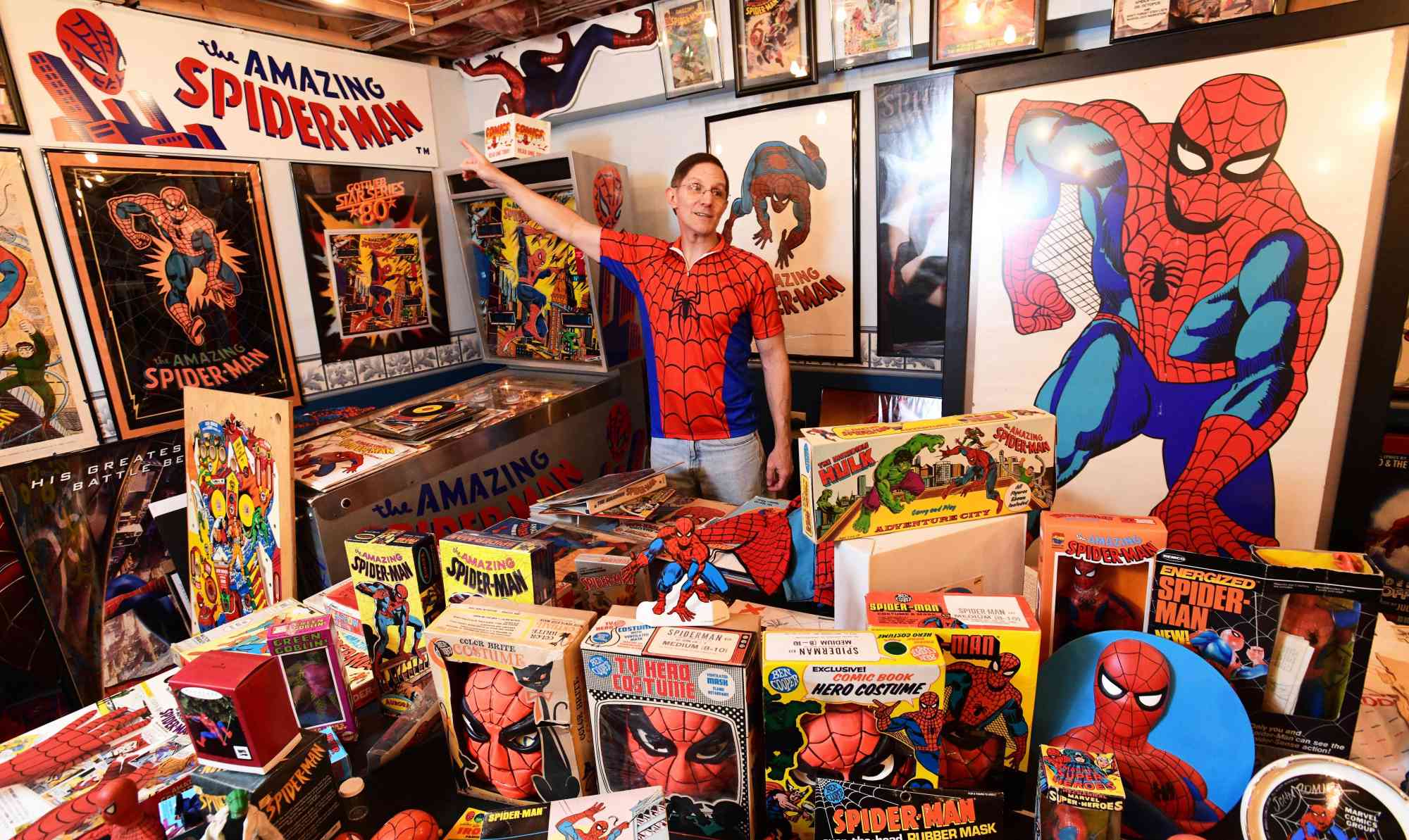 Comic Con coming to Happy Valley
The Happy Valley Comic and Collectibles Convention will be coming to State College Saturday, February 25 to Sunday, February 26. The two day event will be hosted at Nittany Valley Sports Centre, and the event will be held on Saturday from 10 a.m. to 7 p.m., and Sunday from 10 a.m. to 5 p.m.
The Happy Valley Comic Con has something for everyone. Whether you are interested in superheroes, animation, science fiction, sports cards, action figures, crafts and collectables, there is a place for you here at Comic Con. Happy Valley Comic Con will be featuring 7 celebrity guests, 9 guest artists, 6 groups, and over 100 vendors for all attendees to enjoy.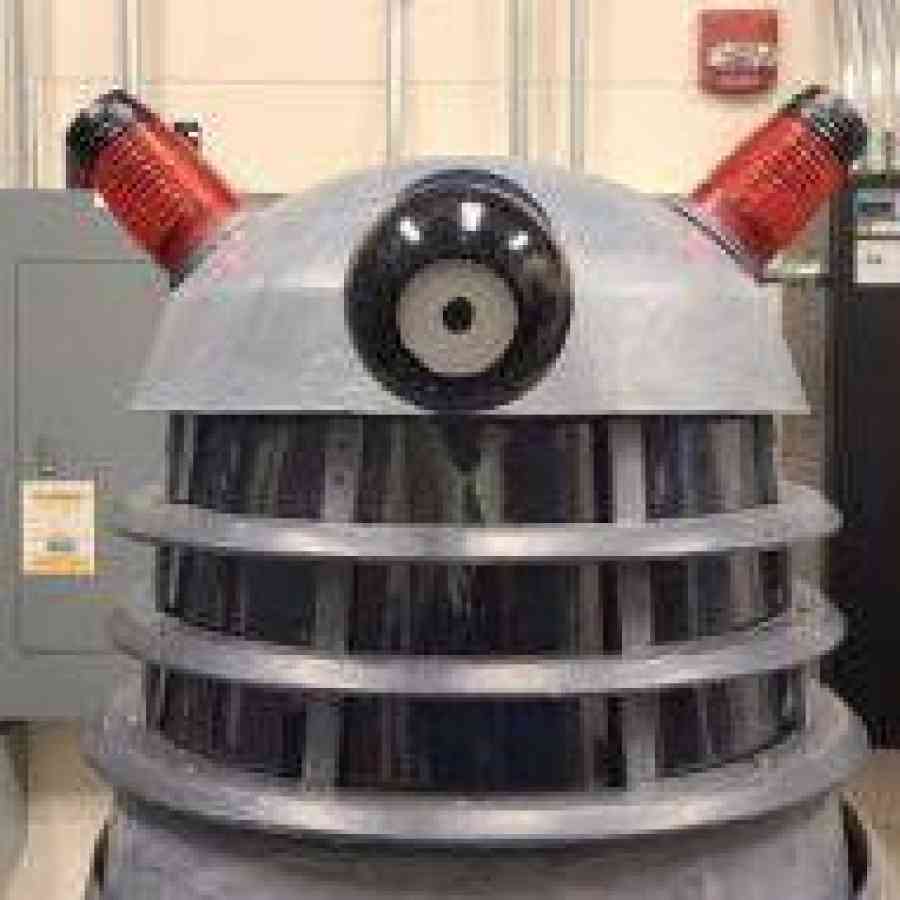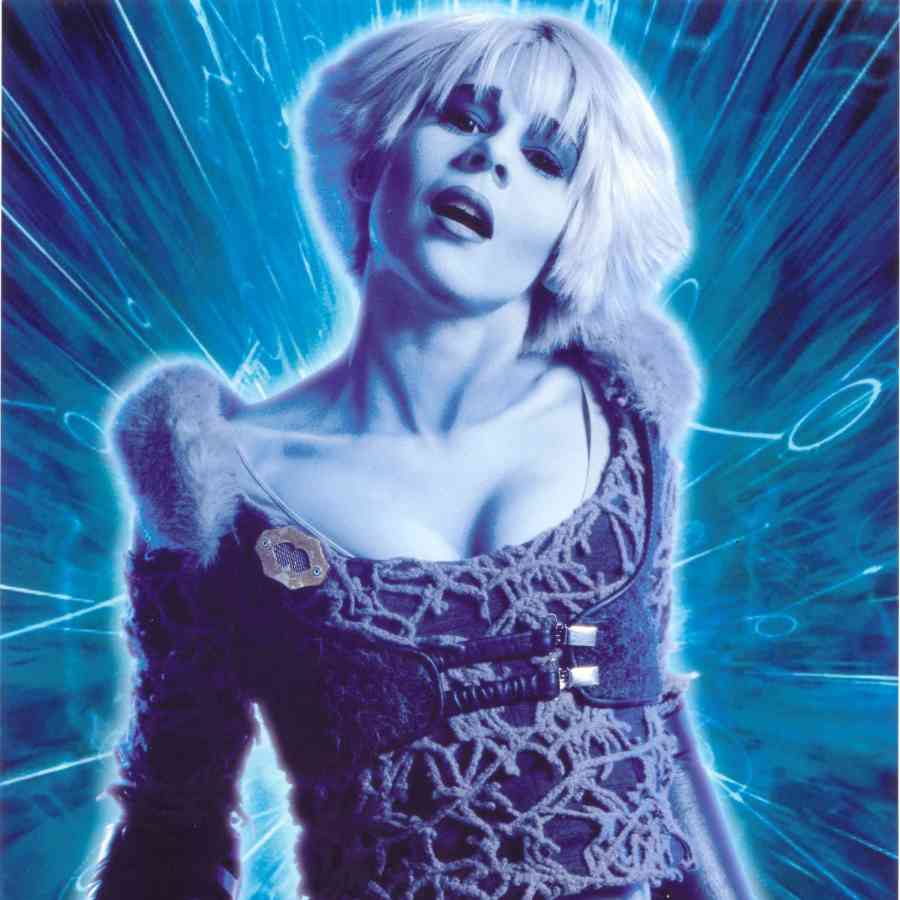 Happy Valley Comic Con will feature an abundance of Programs and Panels throughout the weekend for guests to learn and interact with. Some celebrities include Gigi Edgley, internationally renowned actress who is best known for starring in Farscape and 19 other films, Dana Snyder, actor and voice of Master Shake in Aqua Teen Hunger Force, and over 20 more television shows and movies. To view the full list of celebrity guests, check out Happy Valley Comic Cons website, and check out the schedule for the celebrities and artists Saturday and Sunday.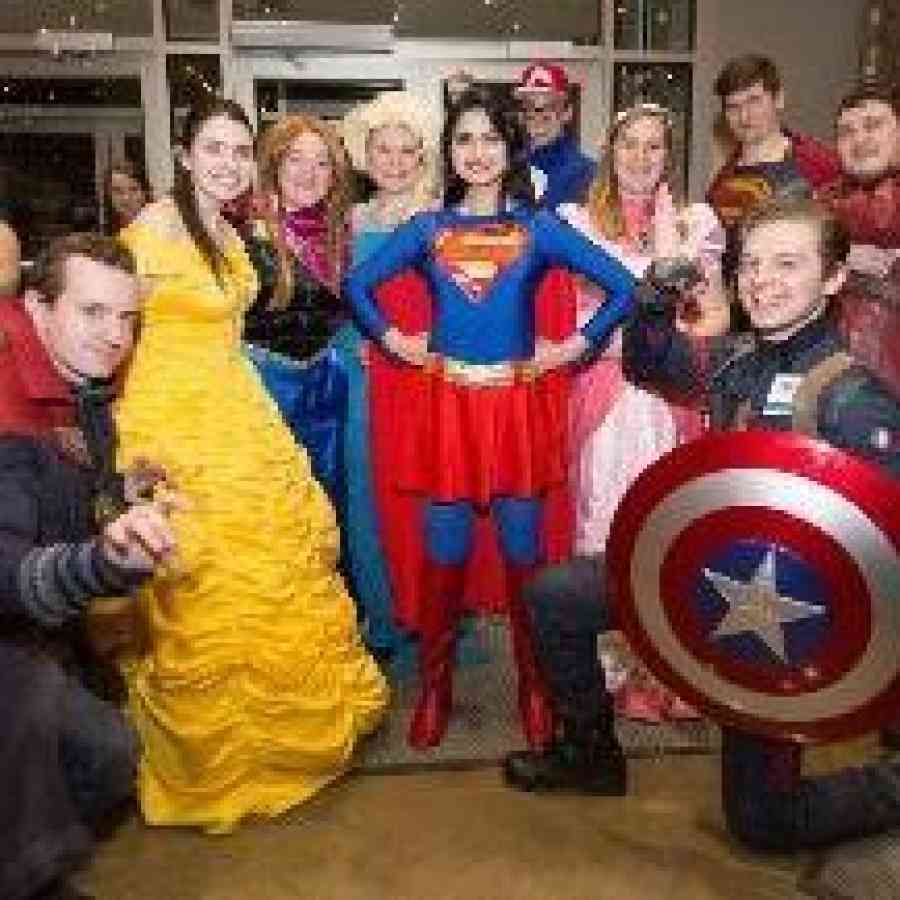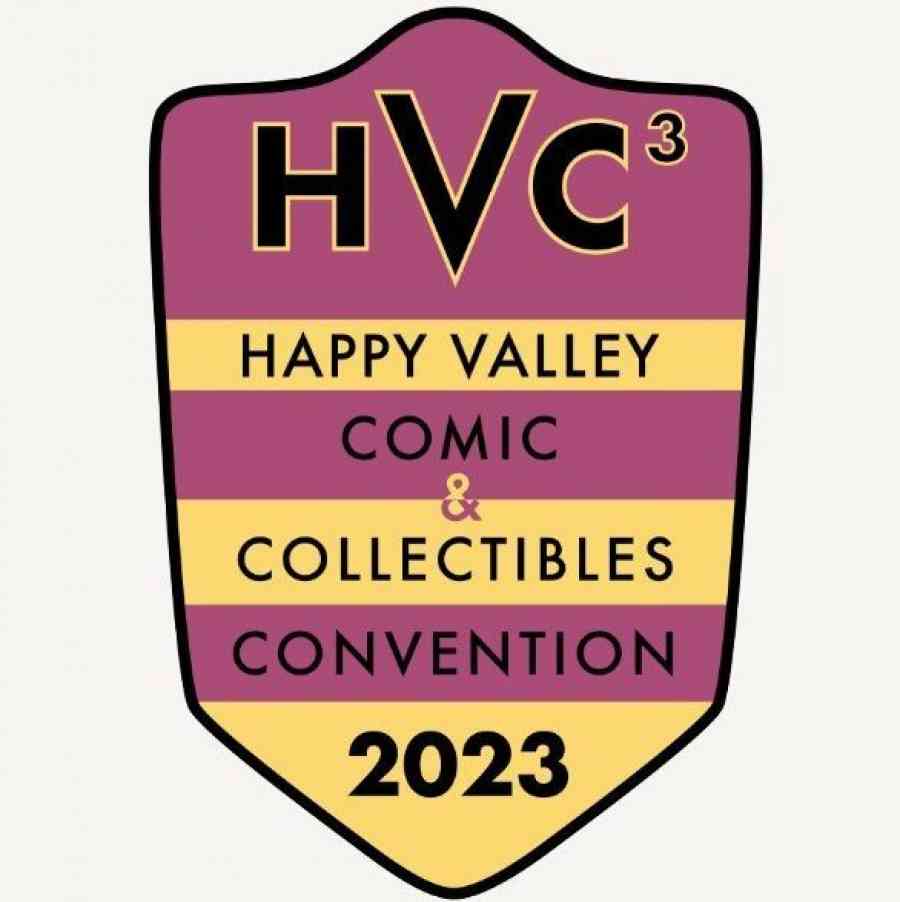 Along with an extensive list of vendors, celebrities and artists, Happy Valley Comic Con will also be hosting four events throughout the weekend. Magic Draft Events in the Game Room will be hosted Saturday, with a draft being at 11 a.m. and the commander at 4 p.m. Winner will receive Con Cash to spend at Comic Con. Check out Jake's Cards and Games for more information. Cosplay Contests for all ages will be held Saturday, with the 11 to 17 year old competition at 11:30 a.m., 18 years and older at 1:30 p.m., and 10 and under on Sunday at 11:30 a.m. Winner will also receive Con Cash to spend at Comic Con. The Saber Guild will be holding Padawan Training for young and adult Jedis throughout the weekend, but spots are limited, check out their website for more information.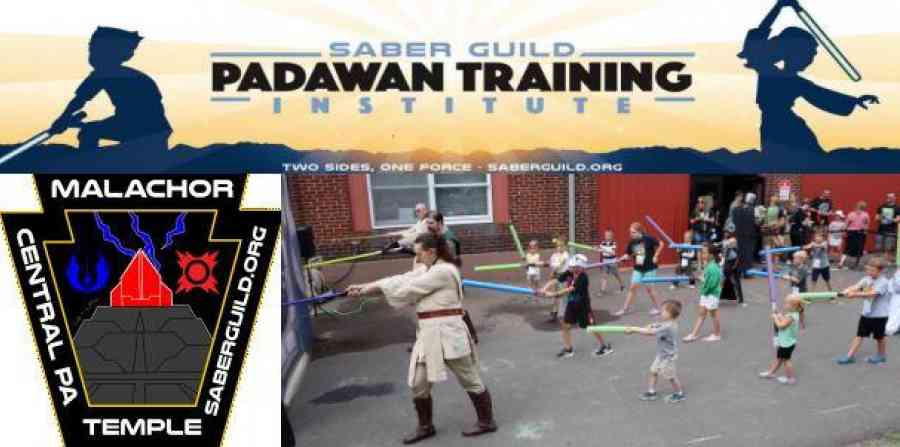 Want a tattoo to remember your visit to Happy Valley Comic Con? Holey Truth Body Art LLC will be on hand creating tattoos starting at $60 throughout the weekend. Check out more details on their website.
For updates, pricing, and lodging and travel information, check out Happy Valley Comic Con's website, Facebook and Instagram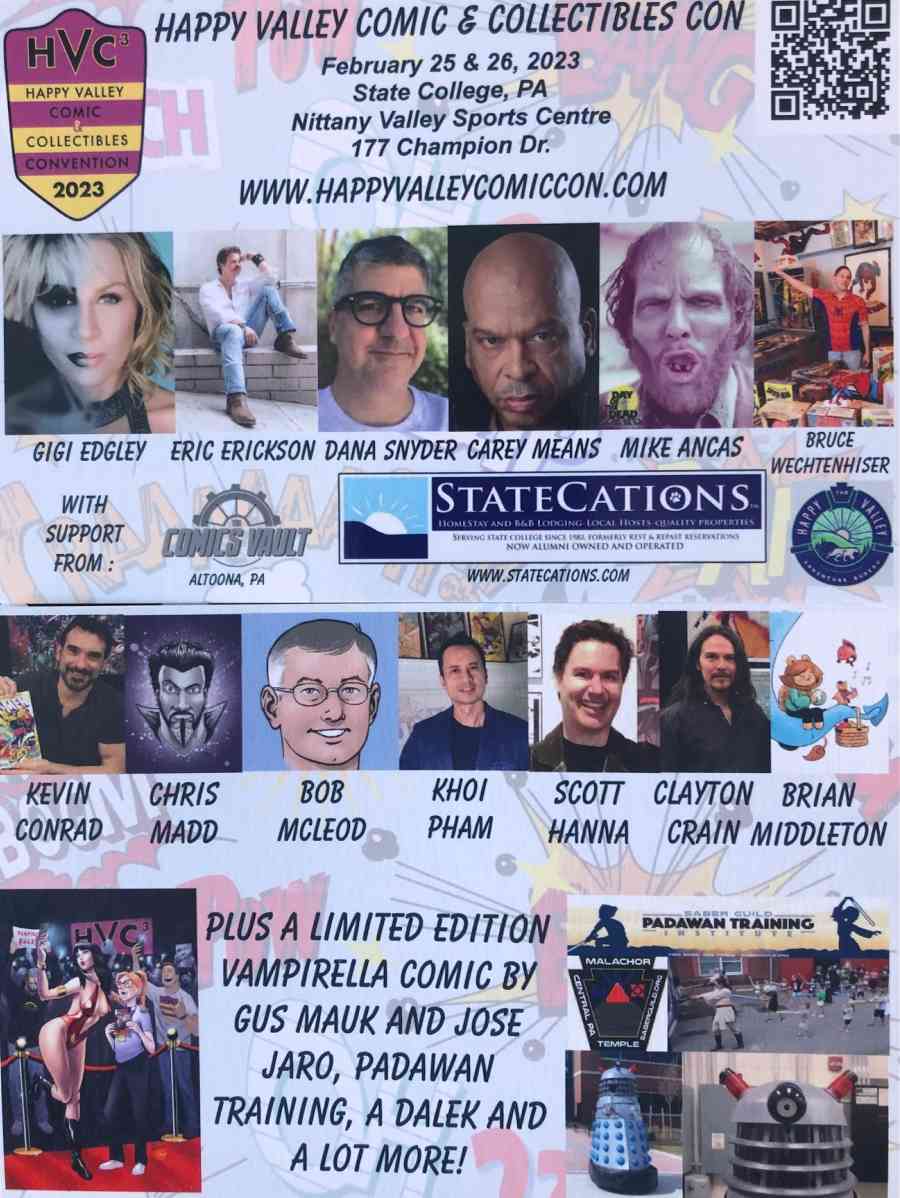 About Information for side panel:
Saturday, February 25 from 10 a.m. to 7 p.m.
Sunday, February 26 from 10 a.m. to 5 p.m.
Tickets:
Saturday: $15
Sunday: $10
2-day Tickets: $20
**Early Entrance add-ons are available on the website for 30-minute early access throughout the weekend, and receive a Limited Edition HVC3 only Vampirella comic that will be signed by artist Gus Mauk and colorist Jose Jaro.
Nittany Valley Sports Centre – 177 Champion Drive, Suite 300, State College, PA. 16803 On-site Parking will be available at "The Centre"
A free shuttle bus will stop at East Halls on Penn State's campus every 30 minutes to take riders to and from the event, with rides starting at 9:30 a.m. and ending Saturday at 7 p.m. and Sunday at 5 p.m.