New exhibition of works on paper at Palmer Museum takes viewers on a journey across the globe
UNIVERSITY PARK, Pa. – For those who have been staying in one place throughout the last year and a half, the Palmer Museum of Art has an antidote for your wanderlust: the current special exhibition Place to Place: Recent Gifts of= American Drawings and Watercolors, 1900–1950. This exhibition of works on paper by American artists presents a wide array of geographical locales depicted with a dynamic range of mediums and artistic approaches, offering a jaunt around the United States and abroad during the first half of the twentieth century. The exhibition is on view at the Palmer now through December 12, 2021.
Organized by the Palmer Museum and curated by Adam Thomas, curator of American art, Place to Place brings together twenty-three new arrivals to the museum's collection, nearly all donated since 2017 and all on view for the first time.
"We are profoundly grateful to the collectors and donors who have enhanced our collection with these exceptional gifts of drawings and watercolors to the Palmer," said Museum Director Erin M. Coe.
Conceived in 2020, when both domestic and international travel plummeted, the theme of the exhibition stands in marked contrast to the circumstances out of which it emerged. From New York to New Mexico to New Orleans, the exhibition features watercolors and drawings that represent a variety of locales, some well-known, others more obscure, though no less a journey. International scenes relocate the viewer across the Atlantic to sites in Belgium, England, France, Germany, and Morocco, provoking questions about rootedness and movement in artists' lives. The exhibition showcases work by a variety of American artists, including Colin Campbell Cooper, Marsden Hartley, Charles Webster Hawthorne, Robert Henri, Irene Rice Pereira, and Alice Schille, some of whom were particularly known for their travels.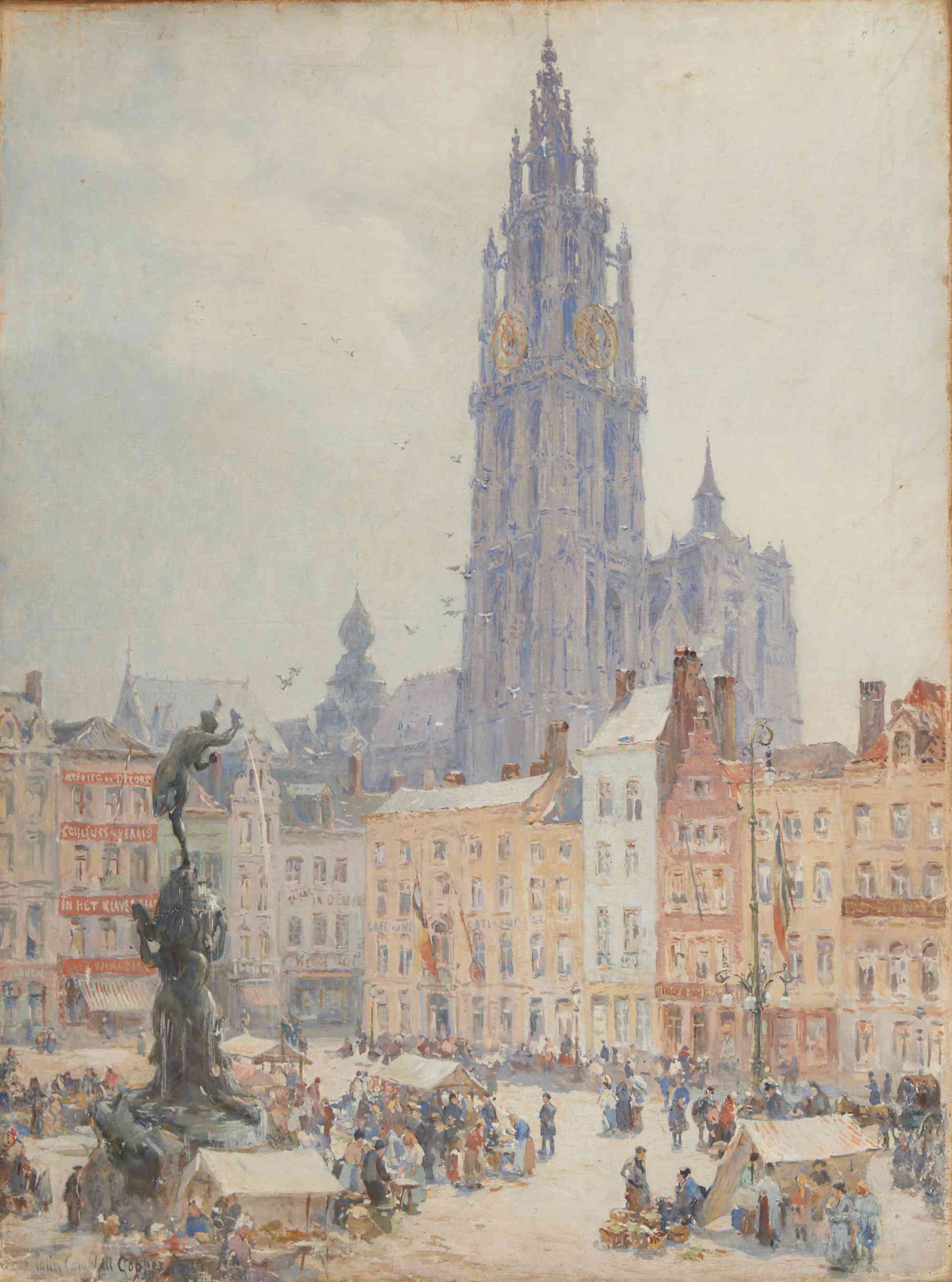 "This exhibition reflects on the power of place in the lives of twenty artists and is the first chance to see many new additions to the Palmer's permanent collection," said Adam Thomas.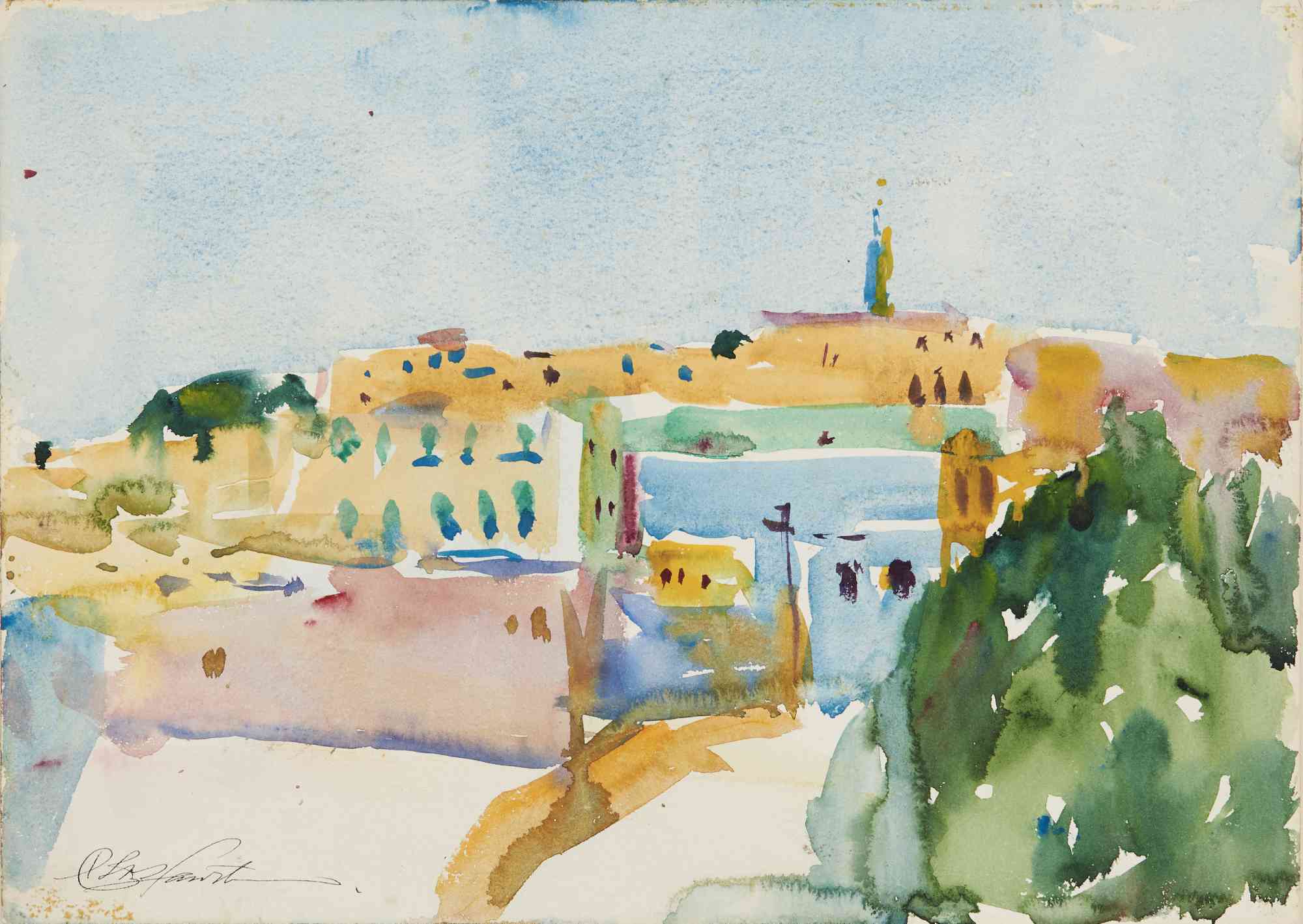 Transport yourself with a journey through Place to Place. Free timed tickets can be reserved at palmermuseum.psu.edu.
Related Programming
Thursday, October 7, 2:30 p.m., on Zoom Museum Conversation: Place to Place Take a virtual jaunt through the gallery to "see" Place to Place: Recent Gifts of American Drawings and Watercolors, 1900–1950 and enjoy a guided discovery of recent acquisitions that picture America and international locales during the first half of the twentieth century, hosted by the Palmer's specialist in American art, Adam Thomas, curator of American art. The conversation will be moderated by graduate assistant and intern in American works on paper, Alicia Skeath.
Registration link: https://psu.zoom.us/webinar/re...
ABOUT THE PALMER
The Palmer Museum of Art on the Penn State University Park campus is a free-admission arts resource for the University and surrounding communities in central Pennsylvania. With a collection of 10,300 objects representing a variety of cultures and spanning centuries of art, the Palmer is the largest art museum between Pittsburgh and Philadelphia. Areas of strength include the museum's collection of American art from the late 18th century to the present, Old Master paintings, prints and photography, ceramics and studio glass, and a growing collection of modern and contemporary art. The museum presents 9 exhibitions each year and, with 11 galleries, a print-study room, a 150-seat auditorium, and an outdoor sculpture garden, the Palmer Museum of Art is the leading cultural resource for the region.
Museum hours are Tuesday through Friday, 11 a.m. to 5 p.m.; Saturday, 10 a.m. to 5 p.m.; and Sunday, noon to 5 p.m., with the last timed ticket reservation at 4:30 p.m. for half an hour. The museum is closed Mondays and some holidays.
The Palmer receives state arts funding support through a grant from the Pennsylvania Council on the Arts, a state agency funded by the Commonwealth of Pennsylvania, and from the Happy Valley Adventure Bureau.
For more information on the Palmer Museum of Art or for the calendar of upcoming events, visit www.palmermuseum.psu.edu.
ABOUT THE NEW UNIVERSITY ART MUSEUM AT PENN STATE
Penn State and the Palmer Museum of Art are planning to construct a new University Art Museum located in The Arboretum at Penn State. With nearly twice the exhibition space of the Palmer, new classroom spaces and a teaching gallery, flexible event spaces, and on-site parking, this building would dramatically enhance the museum's capacity to offer educational and enrichment opportunities for visitors of all ages. It would be integrated with the Arboretum, inspiring collaboration and creating a unique nexus of art, architecture, and natural beauty. And like the Palmer Museum of Art before it, it will depend upon visionary philanthropy from the Penn State community. Learn more at artmuseum.psu.edu.