Happy Valley is known for charming accommodations and delicious dishes, but it's truly magical when you can find both in one spot. Here's some of our top picks for places to stay … and eat in style.
The We Are Inn, 1535 Port Matilda Hwy | Philipsburg; theweareinn.com
The We Are Inn in Philipsburg may only be a year old, but the bar, restaurant, and hotel is already establishing itself as a favorite hangout for revered alumni. "We're the new iconic, old-school, vintage place," proprietor Pat Romano says.
During football season, the We Are Inn will host Friday night pep rallies, and there's a good chance Romano will be able to snag a few former Blue Band members to play the fight song and alma mater at the event.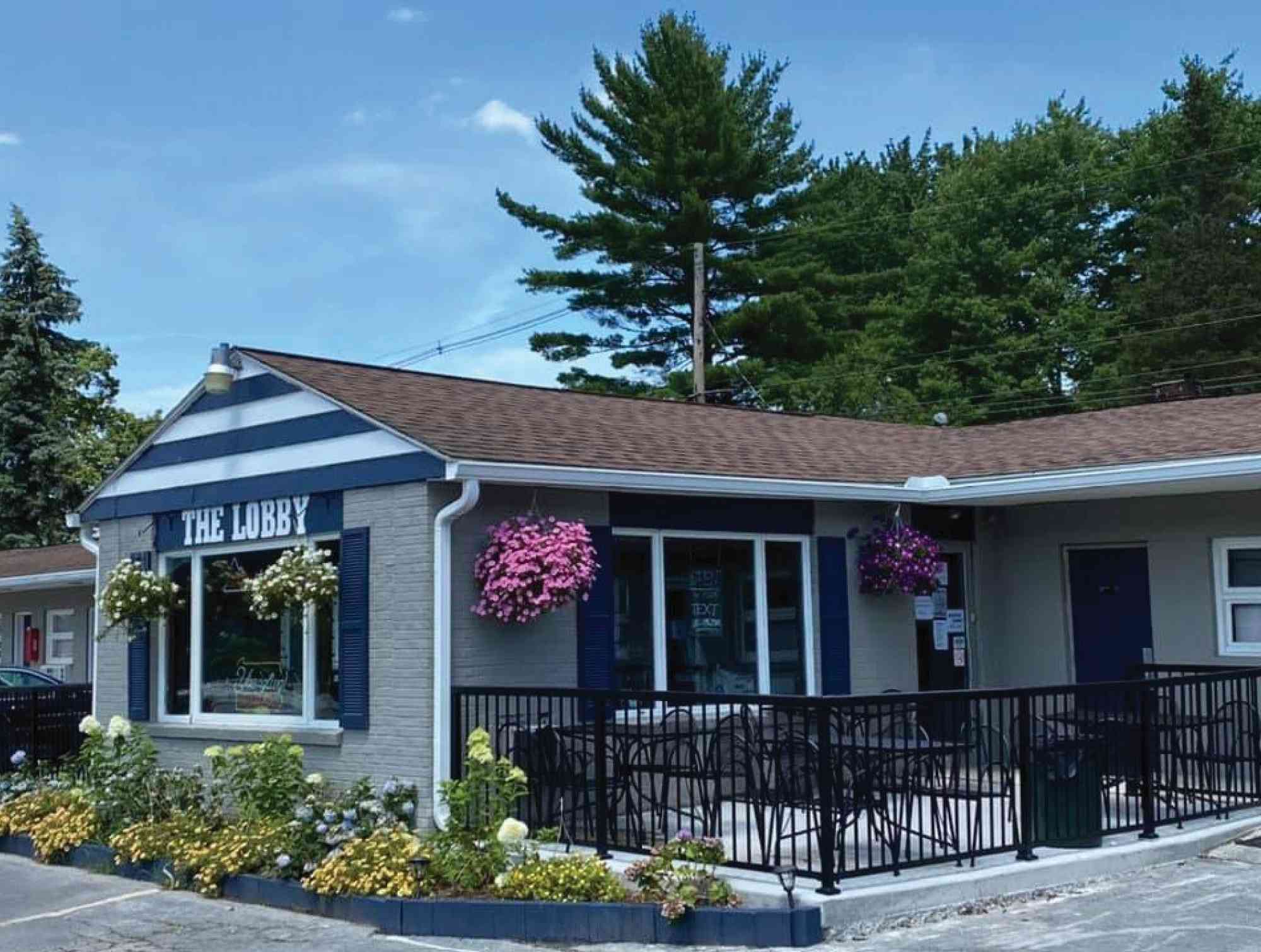 Romano credits his more remote location with enabling him to "do more." There's ample parking and lots of room with both indoor and outdoor dining so you can eat, drink and be merry. The We Are Inn also offers a shuttle bus service so people won't drink and drive while they enjoy events.
The We Are Inn is a hop, skip and a jump away from State College, but you'd never know you were more than a minute from campus. In addition to freshly made Italian specialties, the We Are Inn features Penn State Berkey Creamery ice cream and Ye Olde College Diner Grilled Stickies (which you can get served together for the ultimate Happy Valley treat!).
The Queen,176 E Linn St, Bellefonte; thequeenbnb.com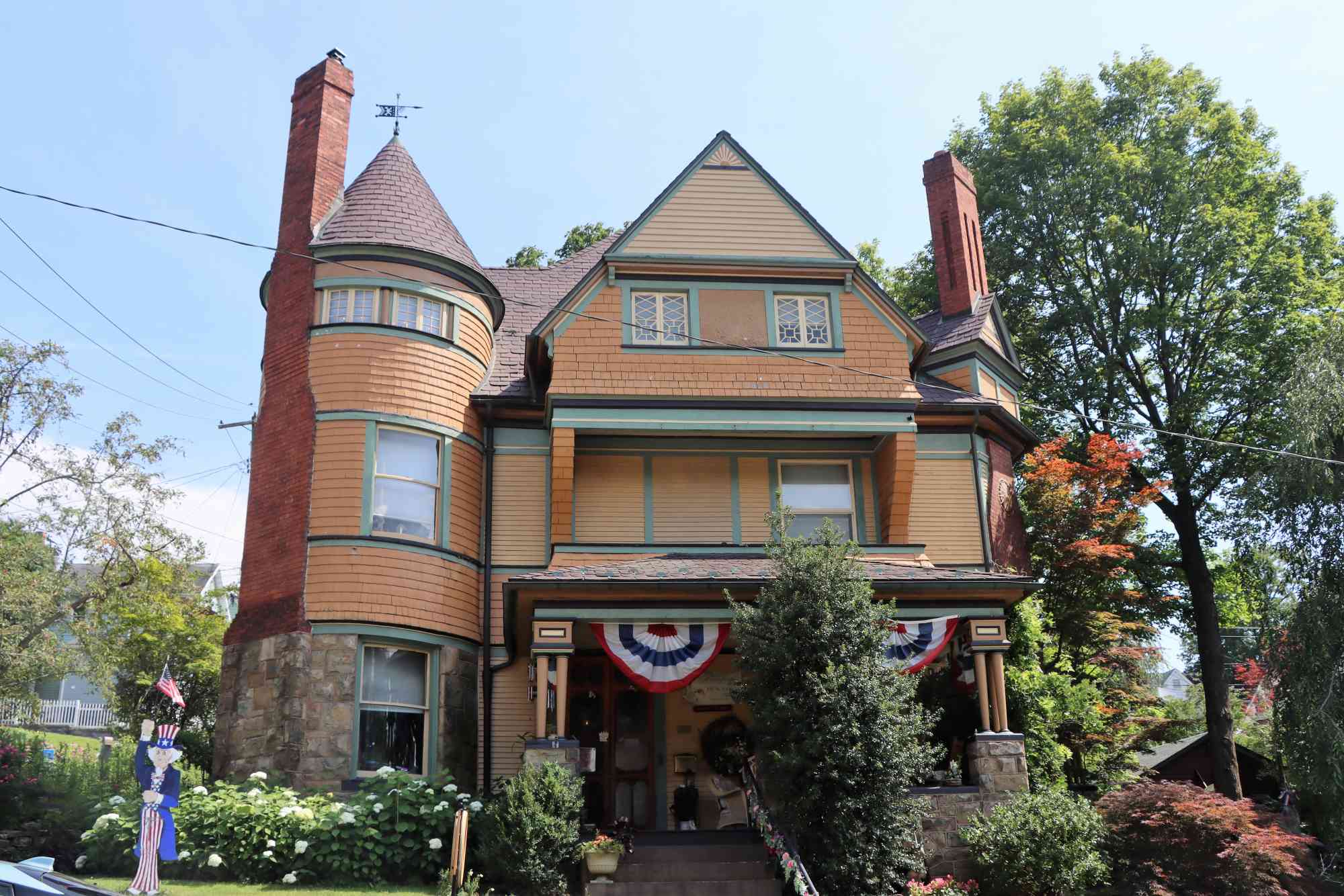 The Queen Victorian Bed and Breakfast is such a charming retreat, that even locals "who need a night or two away" find comfort behind her doors, says proprietor Nancy Noll.
Noll invites guests to "step back in time" by enjoying the Queen's "traditional, stuffy Victorian parlor," complete with a working victrola and player piano that transport you to a simpler, more romantic time.
The Queen offers a variety of rooms and suites, each with period-accurate furnishings and décor. An antique and fully functional slipper tub, massage jet shower and a fireplace in a turret are just some of the amenities offered by the Queen. Pets are welcome, as are children, and Noll is enthusiastically attentive to all.
Guests of the Queen are treated to fresh raspberries from the raspberry patch, fresh honey from Noll's bees, and homegrown herbs that are all incorporated into the gourmet breakfasts served in the dining room or at a private table with fine China and crystal.
Our Fair Lady Victorian Bed and Breakfast, 313 E Linn St, Bellefonte; ourfairladybnb.com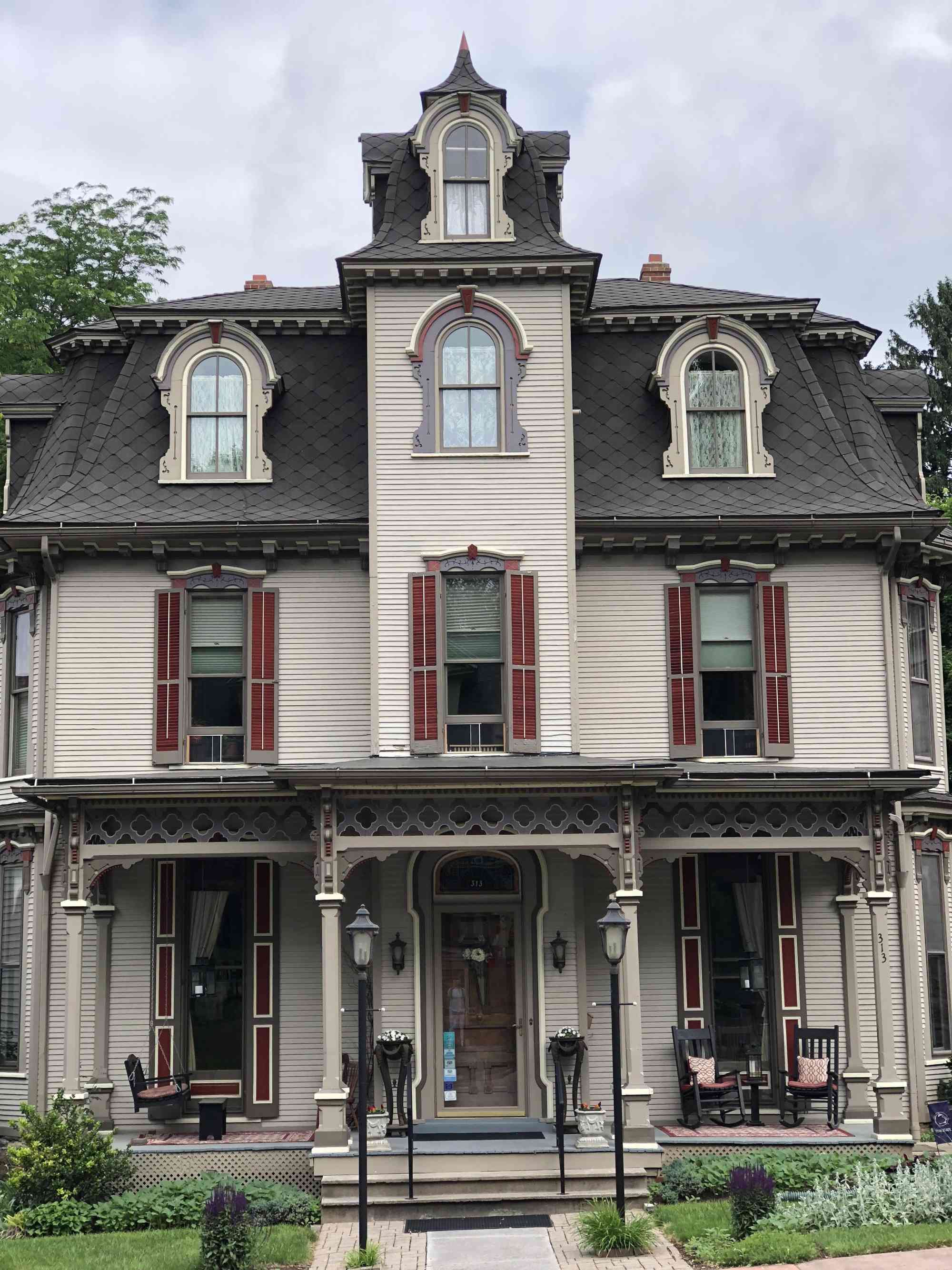 Our Fair Lady sits as elegantly now as it did when it was built by a lumber baron in 1883. Though Bellefonte looks much different now, the Lady maintains her regal charm, along with the peace and quiet that would have been more common when she was built nearly 140 years ago, despite now being surrounded by a neighborhood, facing the street and within walking distance of a busy main street and bustling downtown.
"You would never know we're right here in downtown Bellefonte," reflects proprietor Tamara Schuster, as she surveys the cultivated grounds that make the Lady's backyard a serene escape. "It's very peaceful."
Guests can enjoy breakfast in the dining room or outside on one of the many porches, in the gazebo or on the lawn. Breakfast itself is something of an adventure away from the everyday, as Schuster incorporates her own taste for travel into the dishes she lovingly prepares.
The B&B also offers teas, friends and ladies' weekends, special dinners with wine pairings, tailgating packages and tailored options to accommodate guests, so long as Schuster is notified in advance. "We work closely with people so they don't have to worry about things," Schuster says. "We'll furnish everything."
Toftrees and The Field, 1 Country Club Ln, State College; toftrees.com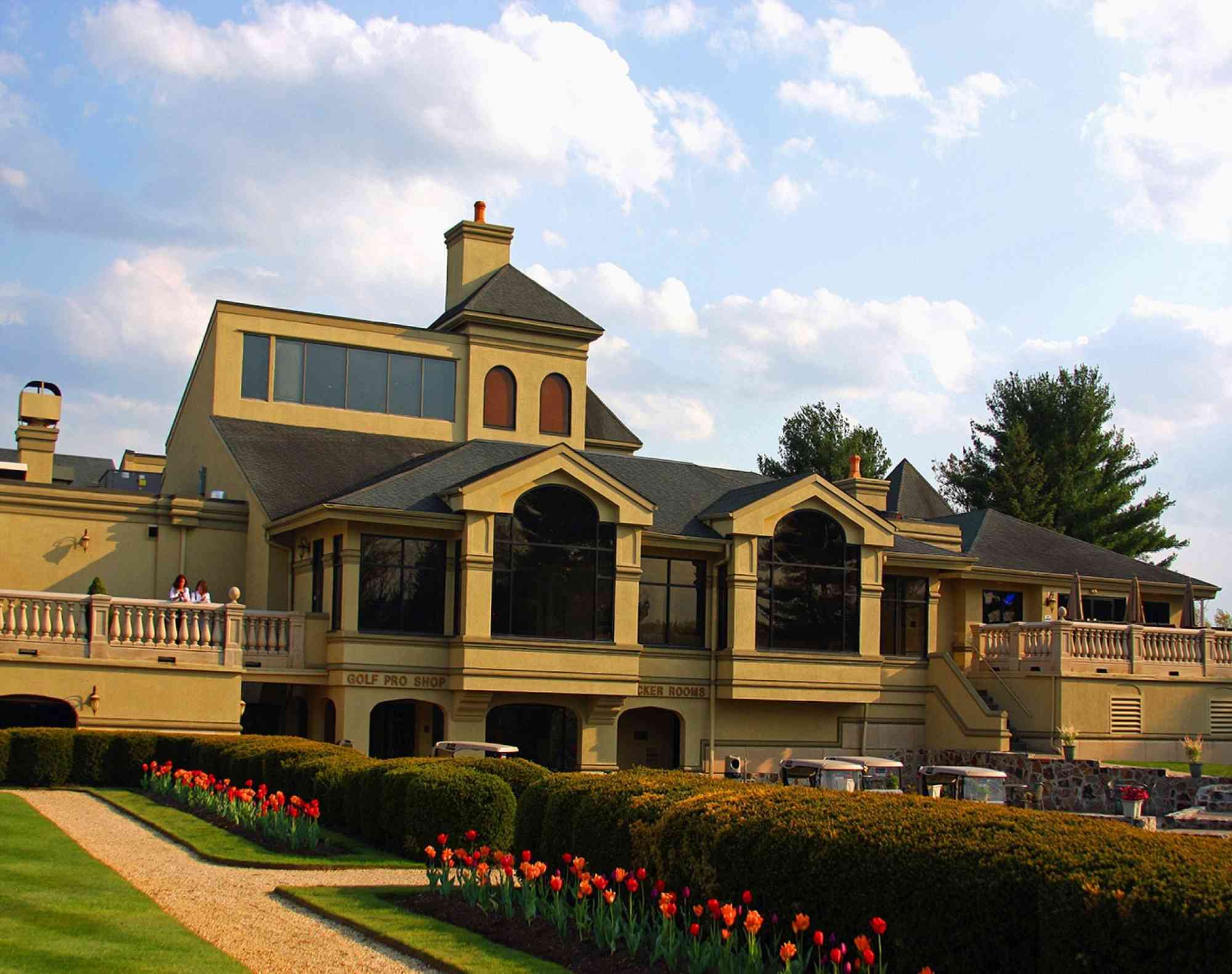 Nestled within the secluded pine trees of Central Pennsylvania, Toftrees Golf Resort offers guests a unique experience with resort amenities in a peaceful setting just minutes from downtown. With 102 guest rooms and suites, a 4.5-star 18-hole golf course and a farm-to-table restaurant, Toftrees offers the perfect Happy Valley retreat.
Their restaurant, The Field Burger & Tap, offers field-to-fork dining in a warm, relaxed atmosphere. Since they believe local just tastes better, they use locally-sourced bread, regional Amish cheeses and a house blend of sirloin, brisket, chuck and short rib to make their signature (amazing) burgers. They also have an extensive collection of craft beers as well as hard and classic milkshakes handspun from Hershey's ice cream.
The Penn Stater, Gardens and Legends, 215 Innovation Blvd, State College, thepennstaterhotel.psu.edu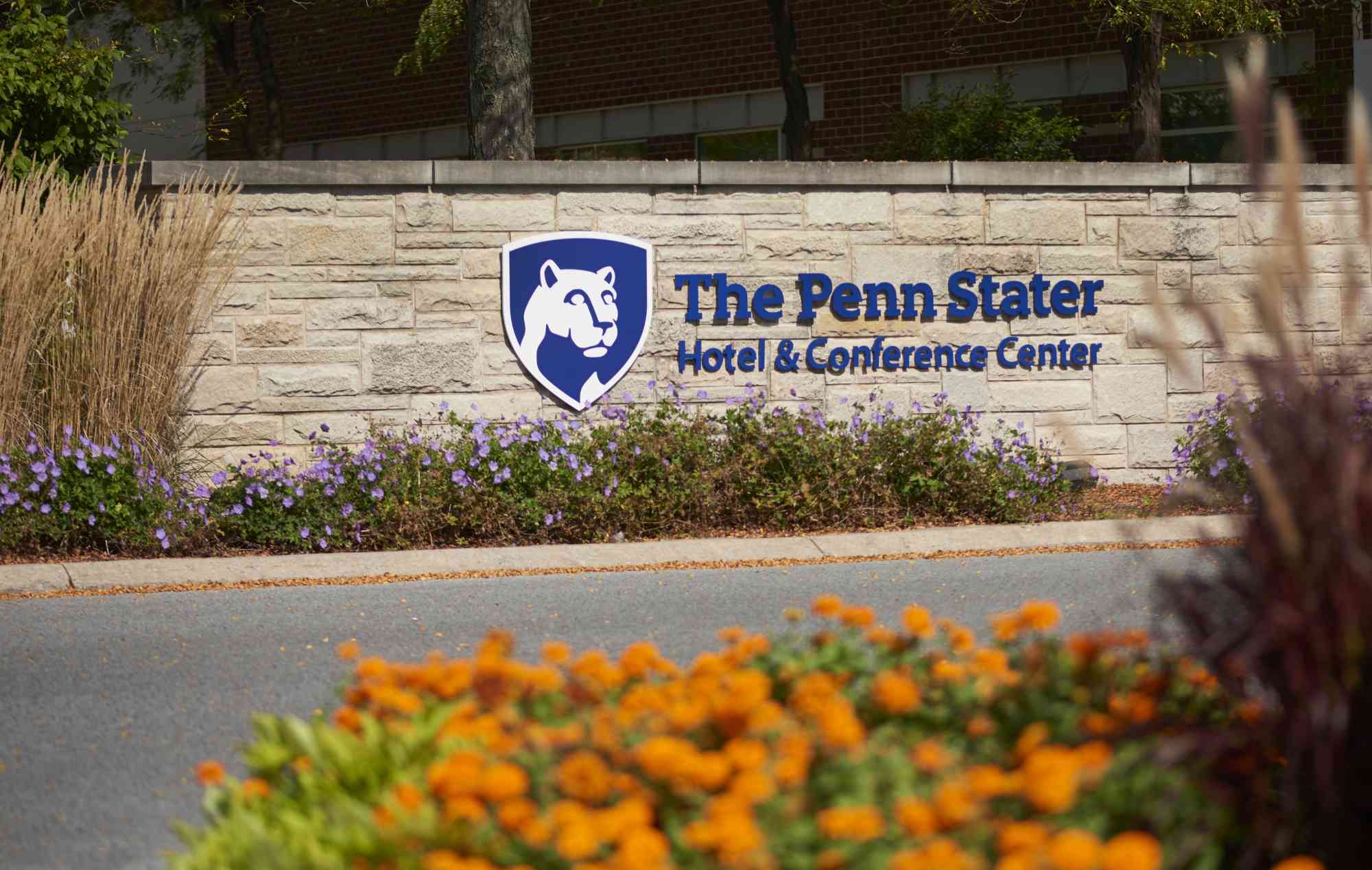 The Penn Stater's location in Innovation Park makes it the perfect location for a football weekend, business lunch (none of the hassle of downtown traffic or parking garages), Sunday Brunches or a celebratory burger and beer with friends.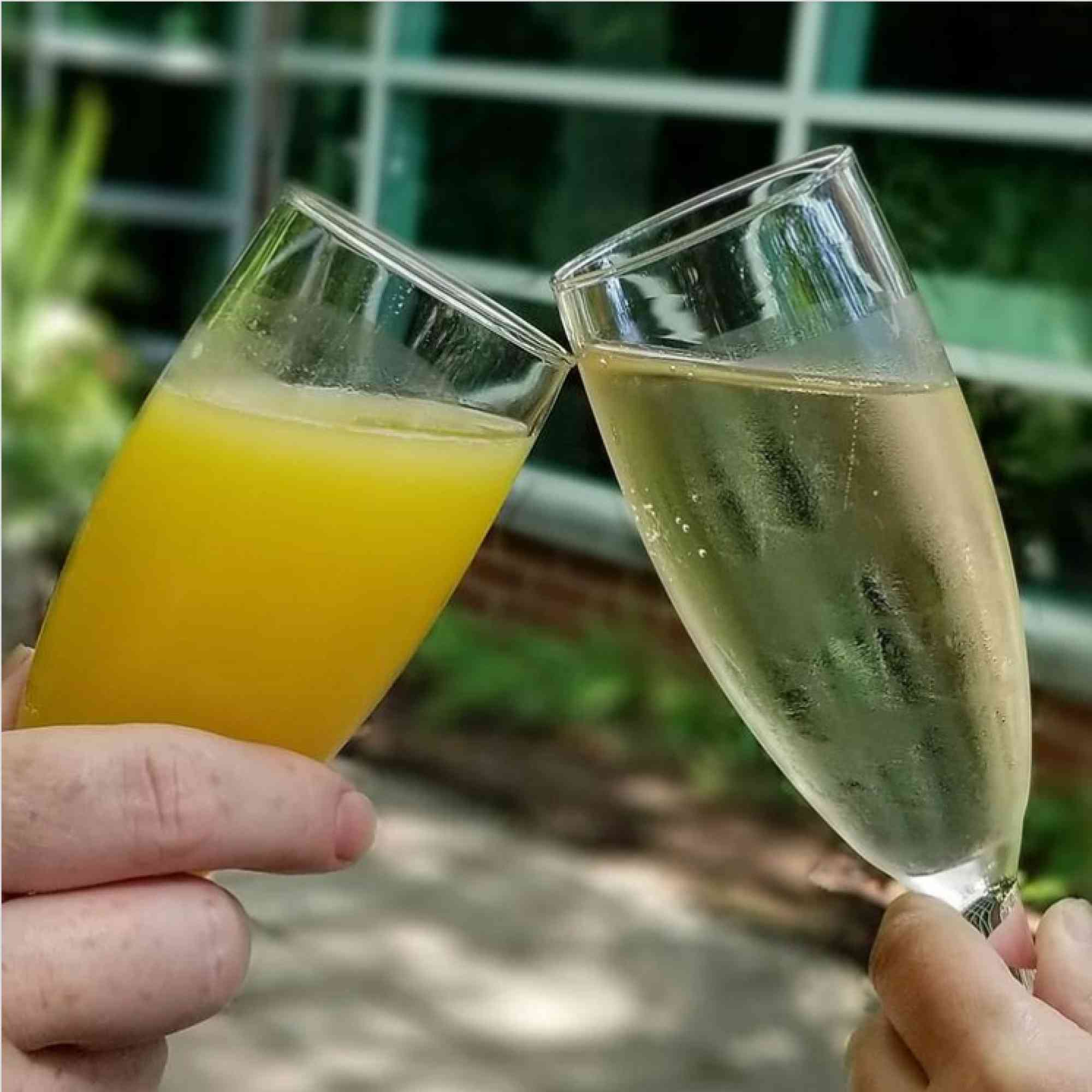 The Penn Stater's Brunch Buffet in their Gardens restaurant has been named the best in the region by State College Magazine, and after one bite you'll know why. Enjoy your complimentary mimosa or champagne with breakfast dishes like Apple Pancakes with White Chocolate and Cinnamon Sauce, and lunch entrees like Cajun-Spiced Leg of Lamb with Cornbread Stuffing, alongside their weekly featured items: Omelet Station, Belgian
Waffles, Salad Bar, Dessert Table and much more. Reservations are recommended! Call 814-863-5090.